Truffle aficionados: here's an ode to the delicious diamond of the culinary world. Much-loved among chefs for their musky aroma, flavours, and, of course, their scarcity, truffle – white or black – is also widely a foodie's favourite.
[All images courtesy Geofoods]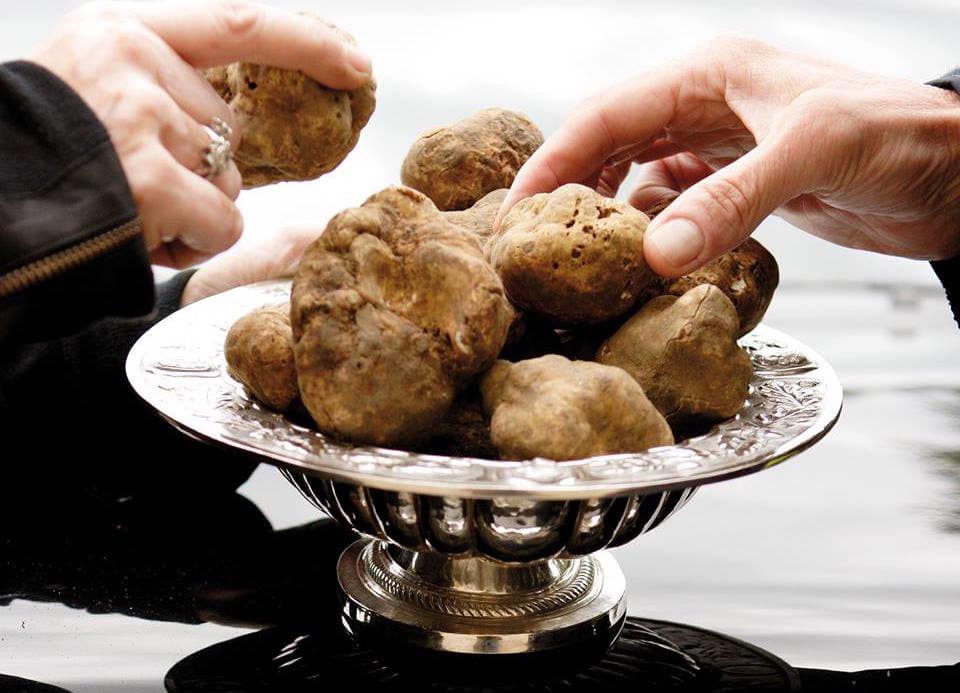 Aside from their complex, earthy and umami-packed flavours, the rare delight can always raise the profile in every kind of meal it is present in. That is to say, any dish that has been dubbed and dusted with paper-thin truffle slices is immediately elevated with deluxe sumptuousness. But let's face it, having your plate studded with the pure and plain-shaved truffle all the time can get a little boring. What many don't know is that there is an endless array of truffle products out there that are drool-inducingly delicious. Recently, we were introduced to a Thailand-based retailer of luxury, top-quality Italian products, Lucilla, over an extravagant truffle-loaded omakase menu at White Lies. We found that the Italian goods company is one of the city's best truffle oases. Among other quality foodstuff sourced from many different regions of Italy, Lucilla offers up fresh and hand-picked, foraged truffles from Geofoods, a company made up of truffle lovers and hunters who everyday pursue and provide Italian seasonal truffles to numerous dining tables across the world. Not only does Lucilla deliver Geofood's fresh truffle to your plate, but they also offer some of Geofood's best natural products derived from truffle that, guaranteed, will change the way you look at and eat the culinary gems. We got a chance to try some of their products and have curated a list of must-have truffle products you should include to your pantry. Scroll down to see which one would best match with your taste.
Truffle Butter Butter, in itself, is a glorious form of fat. But to spike it with tartufo estivo or summer truffle? Next level. This amps up the yellowy, heavenly fat with an elegant yet earthy taste. Smear it on your toast or put it on your meat. Even better, load it in your Mac & Cheese for a fab, tasty result.
Honey and Truffles Throw your humdrum honey out the window and opt for this truffle-drenched honey fits for the 21st century contemporary life. Yellow as a sunray, gold as the gold mine, the honey holds a delicate sweetness that is empowered by the oaky muskiness of summer truffle, perfect for sprinkling on top of a toast or for pairing with cheese and pastries.
Truffle Sauce Made of summer truffle, extra virgin olive oil, black olives, and spices, Truffle Sauce is a perfect substitute for pesto if you're after new and vibrant flavours. Mix it with pasta, or brush it on toasts for the perfect bruschettas. Then, lo and behold, everyone will go wild.
Salt and Truffle Grown underground, truffle boasts an earthy yet robust flavour with a straightforward note that makes it a salt-to-the-earth kind of ingredient that never cease to shine in any dish. Yet so is salt, since no dish is complete without the essential seasoning. As you can already imagine, once the two powerhouse ingredients are mixed together, they creates a magical powder packed with a burst of flavours that will taste good in any dish — especially on french fries, steak and grilled fish.
Truffle Slice Like preserved olives and pickled cucumber, these oil-preserved truffle slices bring out umami in every dish they are studded on. Simply lay a spoonful of it on your pizza or make it rain truffle on any cream-based pasta dish — delightful.
For more information about Geofoods' products or to place an order, visit www.lucilla.co.th.
Lucilla, 920/3 Ladprao 47, Ladprao Road, Sfsodag, Wangthonglang, Bangkok, +6687 960 4848.