For Thai food aficionados, it's time to go beyond Pad Kaprao and Tom Yum Goong.
Thai cuisine has a repertoire of scrumptious dishes that will transport you to every cardinal direction, with basically every parcel of Thailand you would want to step into – via food.
So for this week, those who are aspiring to take a voyage to the ancient land of the Lanna Kingdom, yet still feel uneasy to travel out of the city, we've got you covered. Bangkok is home to a range of Northern Thai restaurants, serving up staples like curry noodle khao soi, sai ua Northern-style spicy sausage, and gaeng hung lay curry. Here's our ultimate list of some of the best haunts for this Northern fare. Let's get to it.
[Hero image credit: Unsplash/iMattSmart]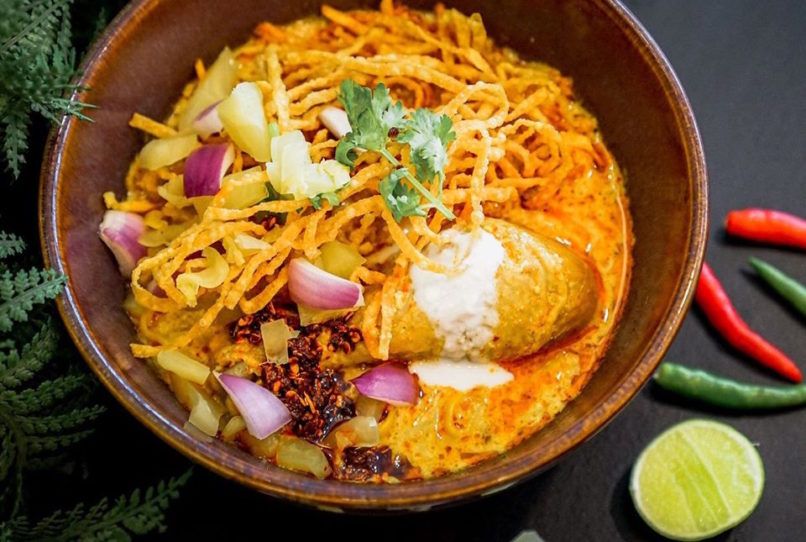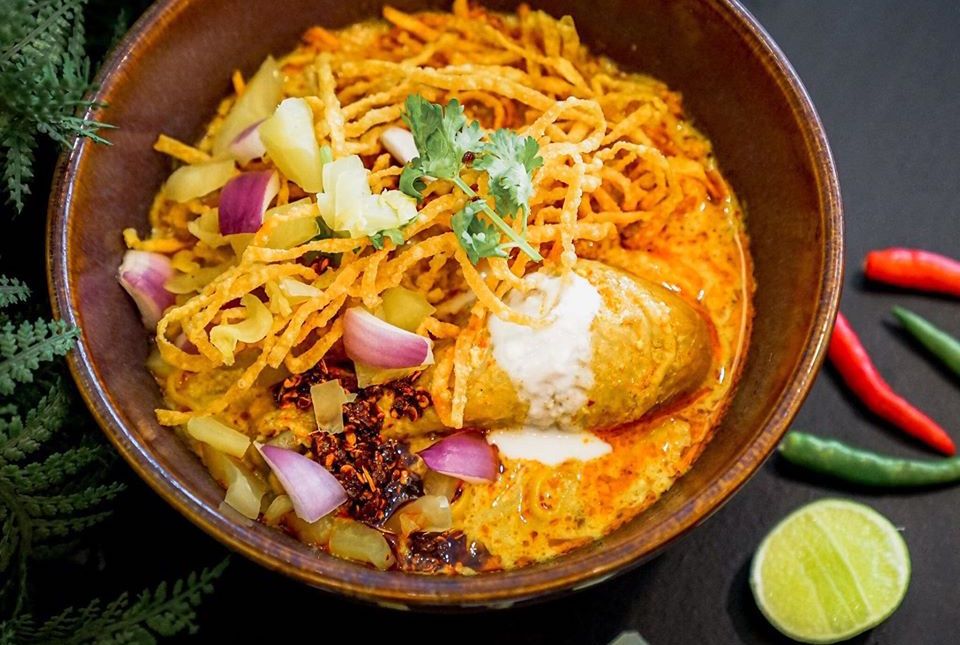 Porwa Northern Thai Cuisine
Gorging on a feast of Chiang Mai cuisine does not require a plane ticket to the north, but just a short car ride to Phayathai. Porwa doles out a selection of Chiang Mai specialities, including ones you may have not seen or tasted before. Want a taste of different things all at once? Opt for the Northern Tasting Platter (THB 220) composed of boiled veggies, sai ua, naem fermented pork, nam prik ong chili paste, and chicharron.
Porwa Northern Thai Cuisine, 69/34 Soi Pathumwan Resort, Phayathai Road, Bangkok, +6661 464 7917; Open: Mon-Sat, 9:30 am-5 pm.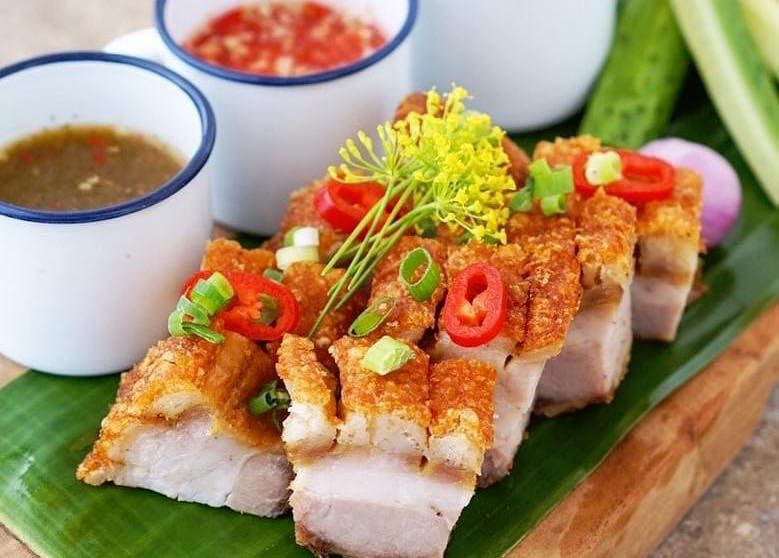 Ginger Farm Kitchen
For farm-to-fork Northern fare, Ginger Farm Kitchen should be your move. The restaurant slash farm churns out MSG-free dishes cooked with pristine ingredients delivered straight from their Ginger Farm in Saraphi, Chiang Mai. The Som Tam Thad (THB 395) comes packed with chilli-speckled papaya salad, sai ua, pork crackling, boiled eggs, steamed pork sausage, brown rice noodle, and seasonal vegetables.
Ginger Farm Kitchen, 3rd FL, 101 Sukhumvit Road, Bangkok, +662 010 5235; Open: Mon-Sun, 10 am-10 pm.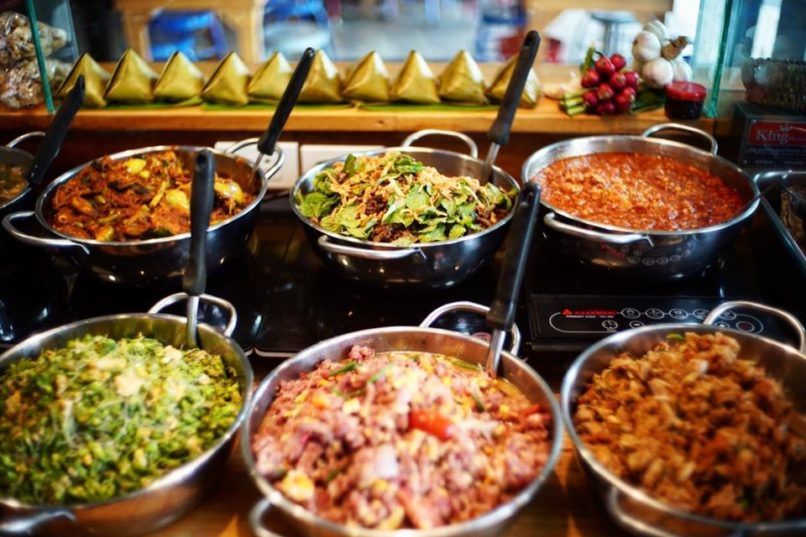 Hom Duan
For a khao gaeng style restaurant touched with a homey vibe, head over to Hom Duan for their assortment of food which will cater to everyone's palate. For those who have an indecisive mind when it comes to food, this eatery offers everything from nam prik and all kinds of Northern curries, to grilled fish and stir-fries.
Hom Duan, Ekkamai soi2 sukumvit63 wattana klongtannuea (BTS Ekkamai), Bangkok, +6685 037 8916; Open: Mon-Sat, 9 am-9 pm.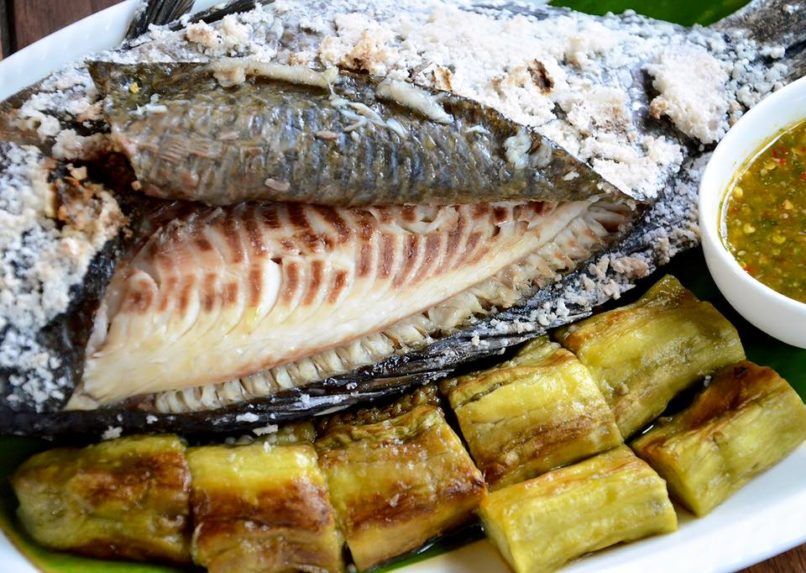 Huen Lamphun
For a typical and wow-worthy taste, Huen Lamphun should be included in your traditional Chiang Mai restaurant list. Situated on Suan Phak Road, Tasing Chan, the restaurant exudes countryside vibes with authentic Lanna fare cooked with organic veggies grown in their very own garden.
Huen Lamphun, 64/233 Moo 5, Suan Phak Road, Taling Chan, Bangkok, +662 448 4847; Open: Tue-Sun, 9 am-9 pm.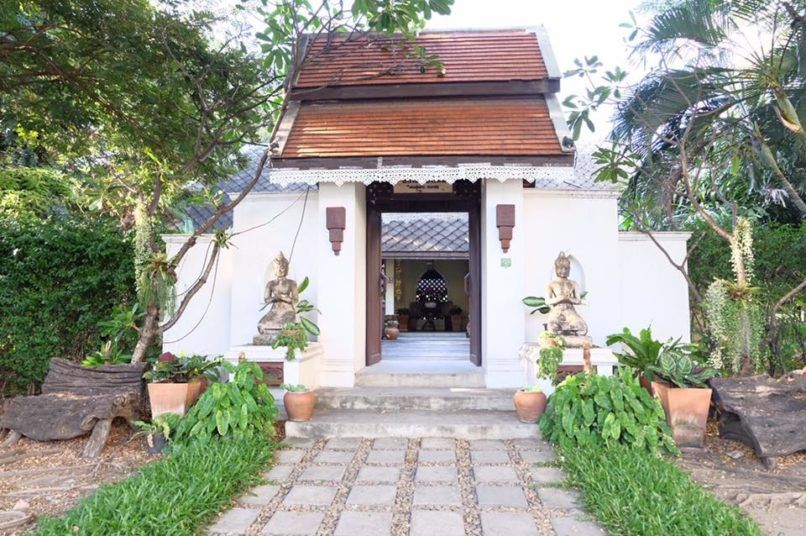 At Chiangmai
For a blend of good mood and good food, At Chiangmai is your go-to. The Lanna-inspired interior here will enrich your Northern food experience to the fullest. The setting at this Ramkamheang eatery sets itself apart from the city centre's haunts, boasting a vibe that will make you feel as though you've left Bangkok for good.
At Chiangmai, Ramkamheang 151/1, Bangkok, +6697 229 0732; Open: Mon-Sun, 11-12 am
Gedhawa Thai Restaurant
Those – like us – who love to stick around Sukhumvit road for the best and unique eats, Gedhawa should definitely be your stop for delicate northern Thai food. Not only does the Lanna charm ooze out from the food, but it also emerges from the wooden decor elements and vibrant fabric typically used and found in the north — right in the heart of Bangkok. 
Gedhawa Thai Restaurant, 78/2 Taweewan Place, 33 Sukhumvit Road, Bangkok, +662 662 0501