Apart from Mum, our heroes — as female foodies ourselves — are the city's female chefs.
As the 21st century continues to evolve and march forward, it's a real blessing to see the role of a woman role in a male-dominated food scene becoming more and more approachable. This means that we see a larger number of working female chefs, especially those in the high level of the kitchen hierarchy. So to celebrate International Women's Day as well as encourage the sisters of our womanhood who dream to one day work professionally in a real kitchen, we got a chance to chat with some of Bangkok's top-of-the-line chefs who boast real-deal culinary skill. Scroll down to see their career tips and tricks for aspiring chefs and fans.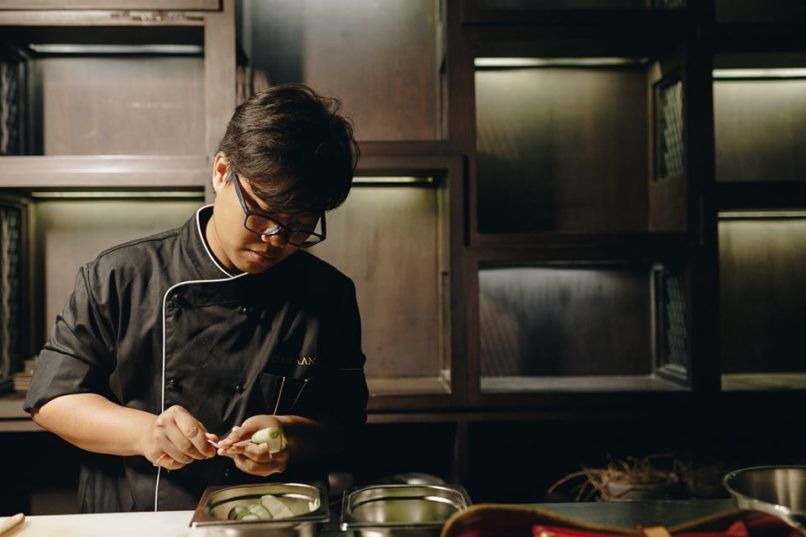 Name: Sujira 'Aom' Pongmorn
Restaurant: Saawaan
Cuisine: Thai cuisine based on basic Thai cooking techniques combined with modern techniques and modern presentation.
Career tips from femme to femme:
Be patient – Rome wasn't built in a day but they worked on it every single day. Know that important work takes time. So you have to be patient, especially when you are dealing with a hard time in life.
Be honest – be honest with yourself and your career.
Be disciplined – keep practicing your skill and never give up.
Always learn – never stop learning. There are always new skills to learn and techniques for you to adopt.
Be humble – successful or not, be humble. Humility is a sign of strength, not weakness.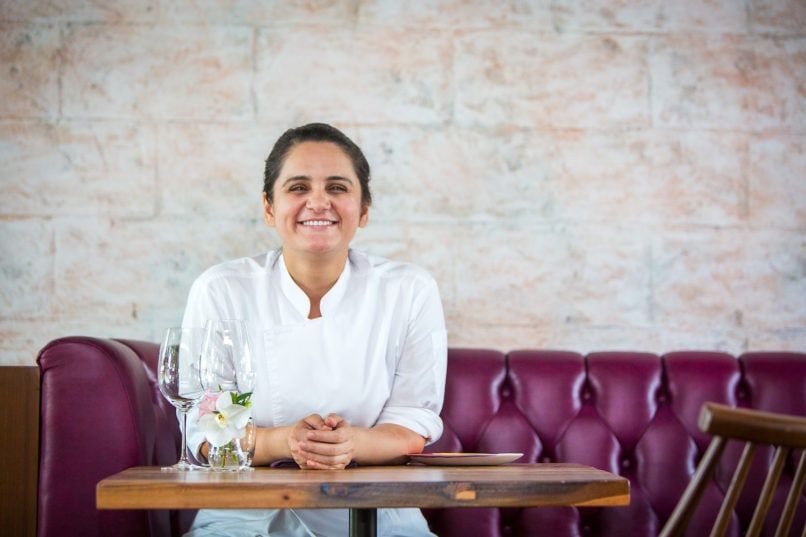 Name: Garima Arora
Restaurant: Gaa
Cuisine: At Gaa, we focus on creating a completely unique dining experience that showcases the versatility and modern relevance of Indian cooking techniques.
Career tips from femme to femme: Keep your head down and work hard. Spend your 20s wisely. Instead of taking a vacation, use that time to work and gain as much experience as you can possibly get.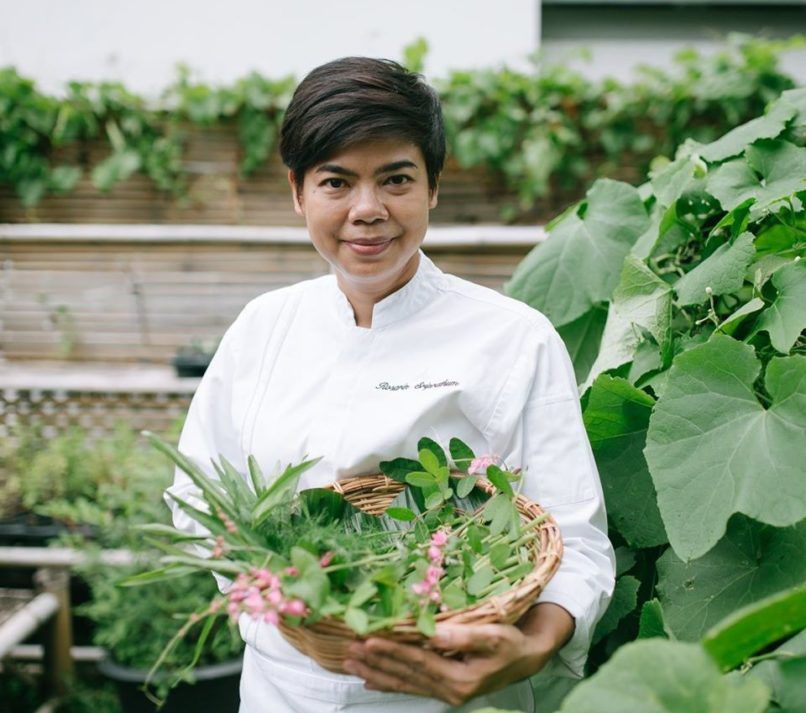 Name: Rosarin "Rin" Sriprathum
Restaurant: Celadon
Cuisine: Authentic Thai cuisine cooked with modern techniques and presented with a contemporary plating style.

Career tips from femme to femme: Never stop learning. I always look into the details of everything I do and always keep learning and trying new things in order to find inspiration and creativity for my dishes.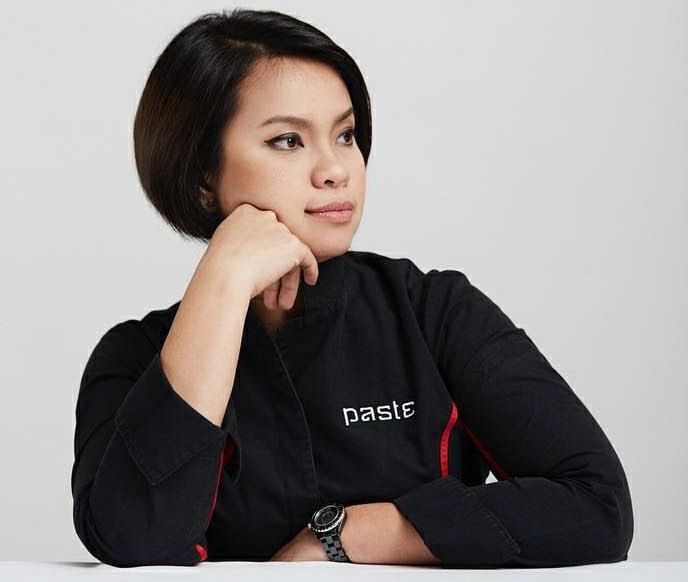 Name: Bee Satongun 
Restaurant: Paste Bangkok
Cuisine: Paste was an opportunity for me to explore Thai cuisine in greater depth with a strong focus on historical recipes and to showcase our gastronomic tradition in the most unique way for contemporary diners. At Paste, we modernise about 20% and we keep 80% of the original dish's culture and heritage. We go through an extensive process of testing and refining a dish, referring to the original recipes but also constantly thinking of how to reinterpret them. We explore the in-depth details of the techniques required to faithfully present the flavours of each dish. For me personally, I think the mark of a great chef is always shown through both their techniques and wise flavour combinations.
Career tips from fem to fem: Often times, it's not that the challenges confronted us can't be overcome, but it's how we see ourselves that make the challenges we face seem impossible.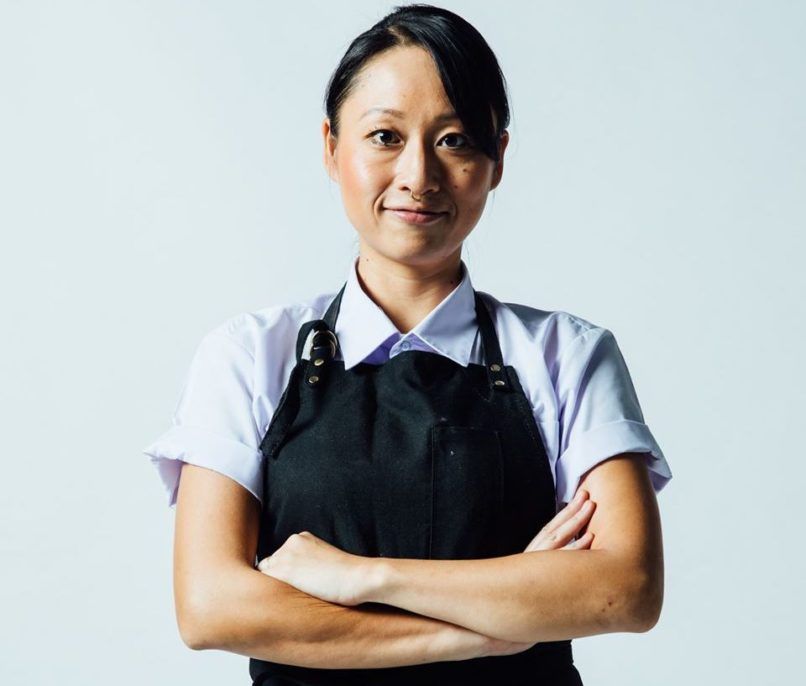 Name: Saki Hoshino
Restaurant: 80/20
Cuisine: Innovative Thai. At 80/20, I make Thai traditional dessert-inspired dishes and I use Thai ingredients to make my desserts but use different techniques including Japanese, French, and Thai to craft my menu. I'm also planning to open a place for myself, so stay tuned for what I'll be cooking! 
Career tips from femme to femme: I think it's old thinking to separate males and females in the kitchen. We need to see each chef/cook as an individual, not through gender. Of course some of the things men might do better than women but vice versa, ladies are also better than men in doing certain different things in the kitchen, too. So just follow your passion and your dreams. As a woman, I know that if we want to achieve something and work hard for it, we all can always get it.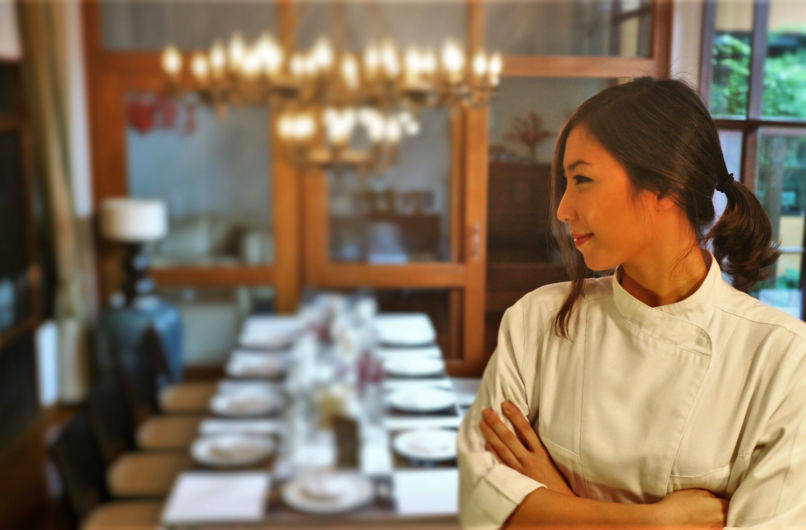 Name: Pichaya "Pam" Utharntharm
Restaurant: The Table by Chef Pam
Cuisine: Modern American cuisine with Thai-Chinese flair and flavours.
Career tips from femme to femme: Never give up. Focus, work hard, and do not look back. You need to constantly keep moving forward and never wait for things to happen but make them happen for yourself through hard work, dedication, and diligence.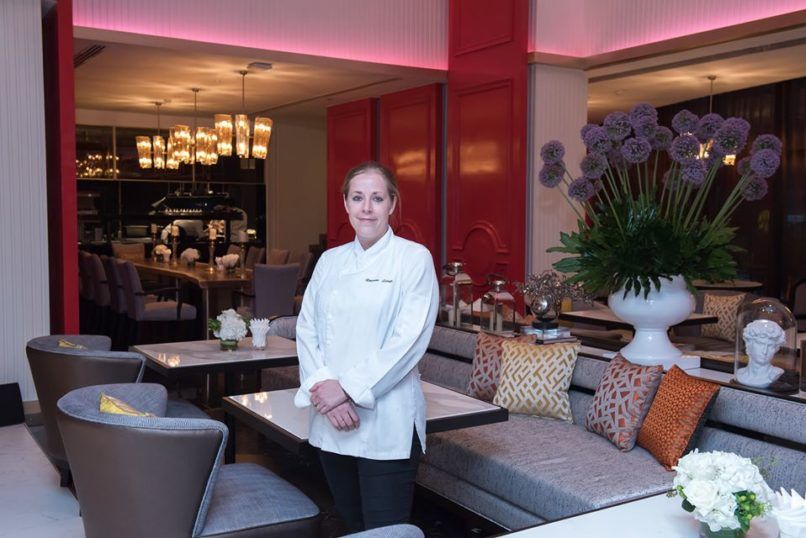 Name: Roxanne Lange
Restaurant: The Allium Bangkok
Cuisine: Modern European cuisine with a focus on sustainability, inspired by memories and nature.
Career tips from femme to femme: Never give up, work hard, stay motivated, and always show your passion. Do not be afraid to show your creativity and you also have to believe and have faith in yourself.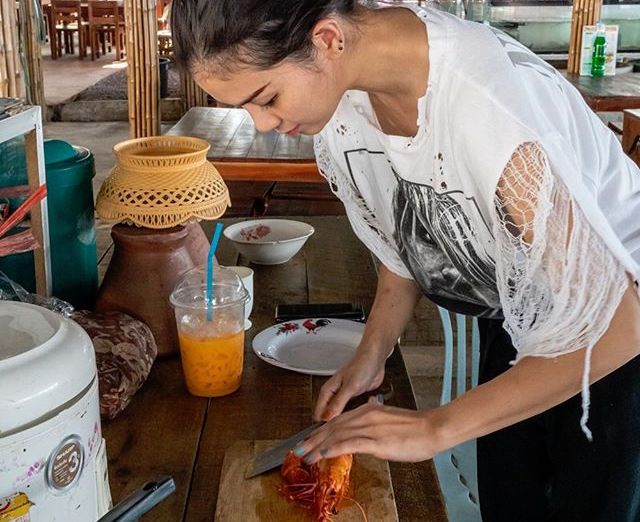 Name: Naree Boonyakiat
Restaurant: Chef, tableware designer and food stylist at YELO House, Dine Co., Ltd and Kinaree BKK.
Cuisine: Thai food
Career tips from fem to fem: Be patient and be kind.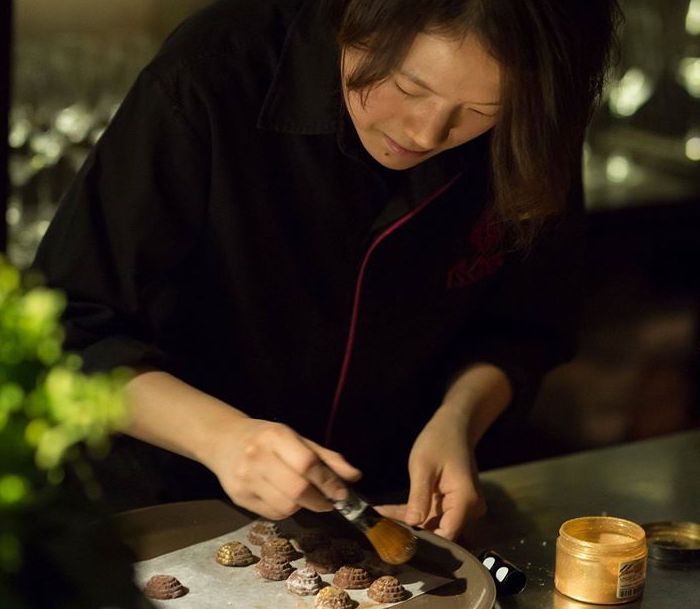 Name: Arisara 'Paper' Chongphanitkul
Cuisine: Pastry
Career tips from femme to femme:
Never stop learning and stay curious.
Always take on new challenges even if you are not sure if you are able to do it or not.
Maintain a healthy work-life balance.
Be yourself.