Vegan food is the new comfort food.
In a veggie-centric era, the myth about vegan food being bland, dull, and humdrum is nothing but a carnivore's fallacy. Even devoted meat-eaters now enjoy plant-based takes on all sorts of cuisines – think vegan burgers, pasta, pad thai, and even mac & cheese.
[Featured image credit: Unsplash/John Fornander; hero image credit: Unsplash/FOODISM360]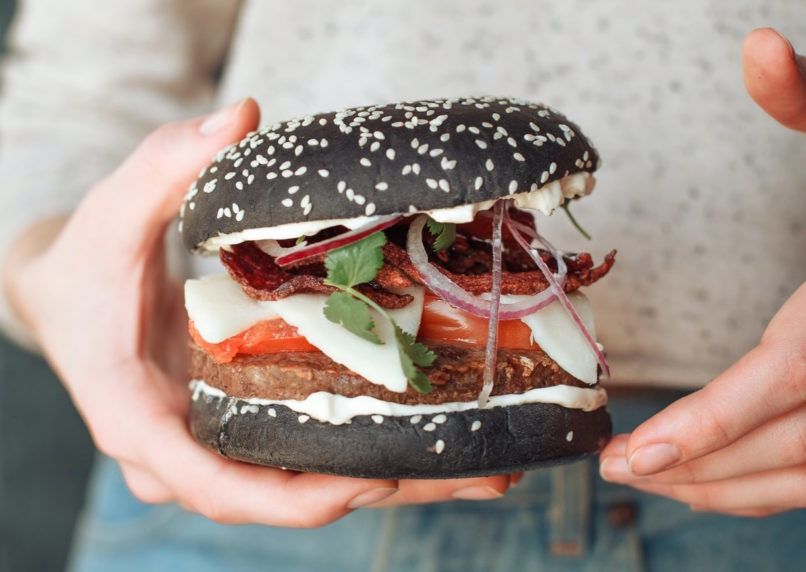 The global hotel group Avani has also jumped on the vegan bandwagon and unleashed scrumptious videos on Instagram instructing home cooks how they can easily recreate restaurant-standard plant-based food at home. Teaming up with @HeyTheresia (or Tere), an Indonesia-based food blogger who made a name for herself through her own unique repertoire of vegan dishes, Avani's cooking series provides a scrumptious yet healthy and wholesome buzz to the otherwise meat-focused dishes.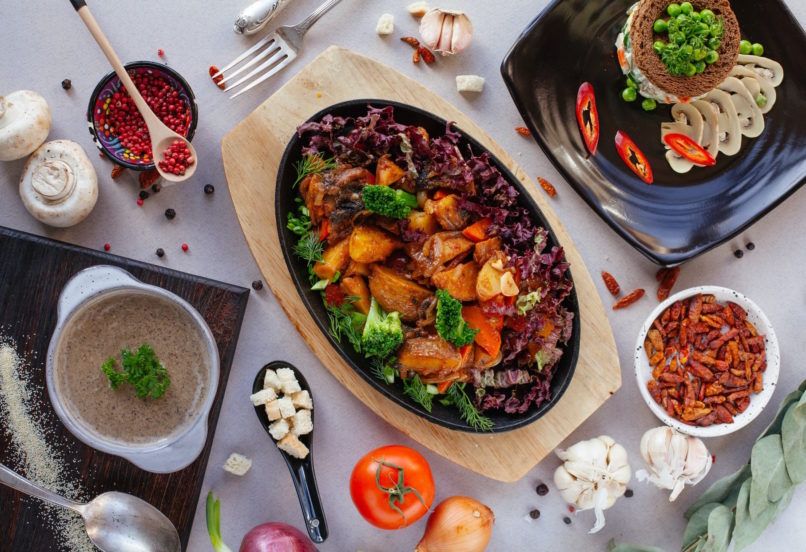 Whether you're an eater with meat fatigue or a vegan newbie, these videos with easy-to-follow recipes from Avani's food series will show you how succulent and easy-peasy vegan cooking is. For those who also aspire to become more of a green consumer, practising a plant-based diet at home also encourages a health-forward lifestyle as well as the decrease in carbon footprint.
Grilled Portobello Steak
Originating through the collaboration between Tere and the culinary team of Avani+ Riverside Bangkok, the Grilled Portobello Steak boasts a meat-like texture and mouth-walloping flavours where you won't even miss the beef. The mushroom steak also comes with a side of a veggie cake crafted from tomatoes, capsicum, zucchini, and eggplant.
Tortilla Wrap
Together with the Avani+ Luang Prabang Hotel, Tere came up with a Tortilla Wrap packed with a punch from nutty hummus and jalapeño con carne loaded with red beans, capsicum, tomatoes, eggplant, and zucchini.
Raw Pad Thai
Just when you think pad thai couldn't get any better – or healthier to be precise ­– Tere veganised it up using zucchini noodles and a rich almond sauce to fuel the dish with heartiness.
Banana Pancakes
It doesn't matter if you're a meat-eater or a plant-based devotee, pancakes will always cater to everyone's diet and taste. Tere's version is piled with almond milk, cinnamon, nutmeg and showered in a rain of maple syrup.
For more cooking ideas and more lifestyle tips and tricks, check out their Instagram @Avani_Hotels or follow the #AvaniLovesVegan hashtag. Foodies who also have a golden standard of vegan dishes can also share their recipes and get a chance to be featured on Avani's account.