There's nothing new about meatballs but just the thought of them is already comforting and consoling.
The sauce-cloaked balls of meat are one of a few messy foods in the world that are surprisingly appetising to the taste buds. Although making your own meatballs is easy, it's also way easier to dine in one of Bangkok's restaurants. Here are some that serve the finest meatballs in the city.
[Featured image credit: Pizzeria Mazzie; hero image credit: The Creative Exchange/Unsplash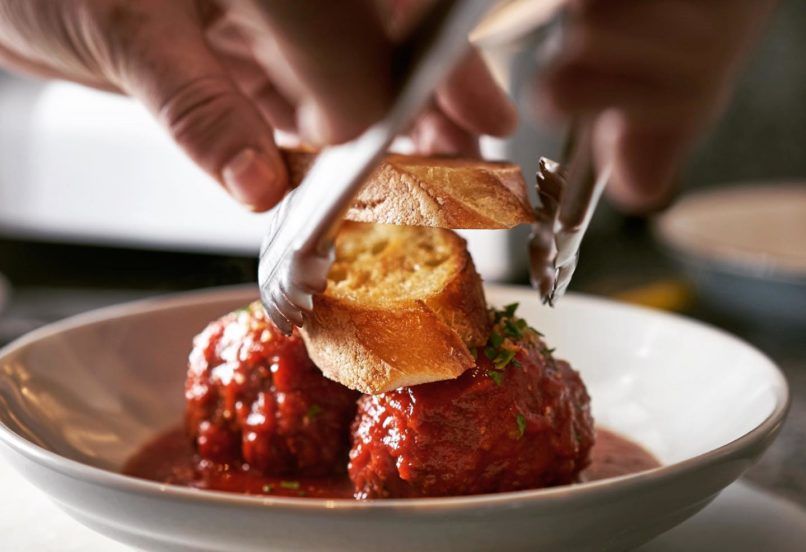 Pizzeria Mazzie
Looking for a change of scene from your regular Italian pizza haunt? Opt for Brooklyn-style pizzas made with naturally leavened dough and baked in a wood-fired oven at Pizzeria Mazzie. The New York-originated pies here are heart-warming, but the must-try we highly recommend is their meatballs. Expect nothing short of excellence from their gigantic meatballs served with slices of golden-brown toast for dipping and dunking.
Pizzeria Mazzie, 23 Soi Sukhumvit 63, Park Lane mall Ekkamai, Bangkok, +662 060 8822; Open: Wed-Fri, 5-9 pm; Sat-Sun, 12-3 pm for lunch and 5-9 pm for dinner.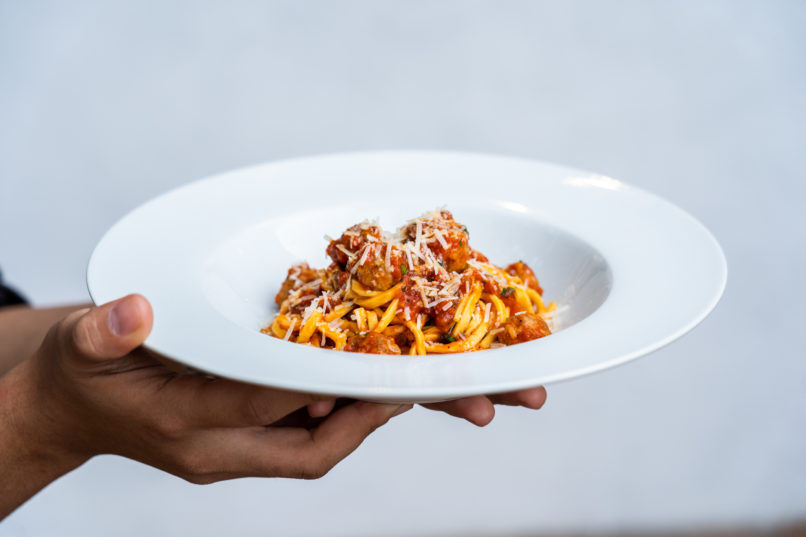 L'OLIVA Ristorante Italiano & Wine Bar
L'OLIVA Ristorante Italiano & Wine Bar churns out home-cooked recipes traditional to the Abruzzo region in the east of Rome. Apart from their mouth-walloping selection of pizza and the sun-lit dining area, another impressive thing about this Italian restaurant is their house-made pasta selection. One thing not to be missed is their Chitarrina Alla Termana Con Pallottine which is an Abruzzo-style spaghetti and meatball made with spaghetti alla chitarra (guitar string pasta).
L'OLIVA Ristorante Italiano & Wine Bar, 4, Sukhumvit Soi 36, Lane 2, Bangkok, +6694 858 9868; Open: Mon-Sun, 11 am-9 pm.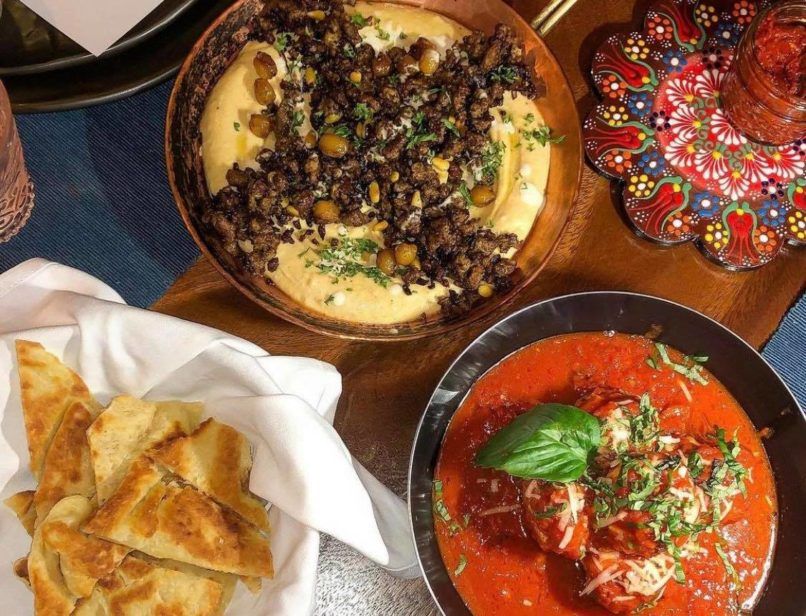 The Kitchen Bangkok
Not only is The Kitchen Bangkok known for being one of the most perfect-for-date-night dining rooms in the city, but it is also arguably one of hardest restaurants to get a reservation for. They only accept one table per night with no less than 6 or more than 12 diners. The restaurant led by British-Thai chef and owner Monika serves up rustic Italian and Mediterranean cuisine with a family sharing-style Signature Tasting Menu that includes a dish of Ricotta Meatballs that just melt in your mouth.
The Kitchen Bangkok, 379/1 Soi Sukhumvit 63, Between Ekkamai 19 – 21 Bangkok, +6694 482 5493.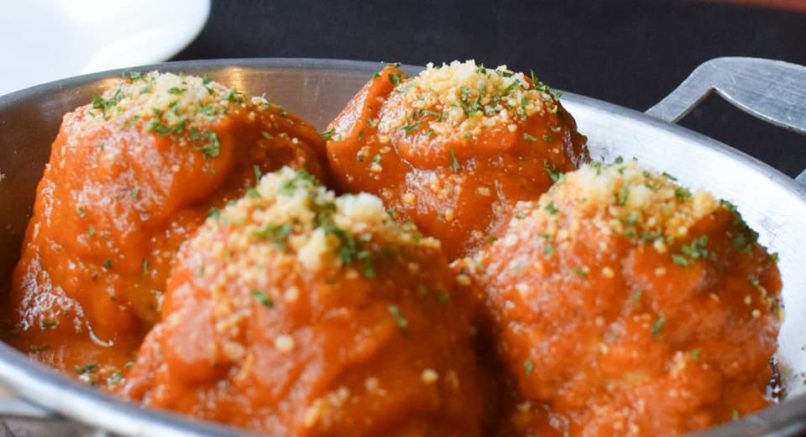 La Tasca BKK
La Tasca is all about Spanish tapas packed up with wow-worthy flavours. Although the menu offers a boatload of scrumptious traditional tapas found in Spain, expect dishes touched with modern twists, too. This is pretty much evidenced in their Meatballs in Fusion Masala.
La Tasca BKK, Sukhumvit 101/1 Bangkok, +6698 931 1433; Open: Wed-Mon, 6 pm-11:30 pm.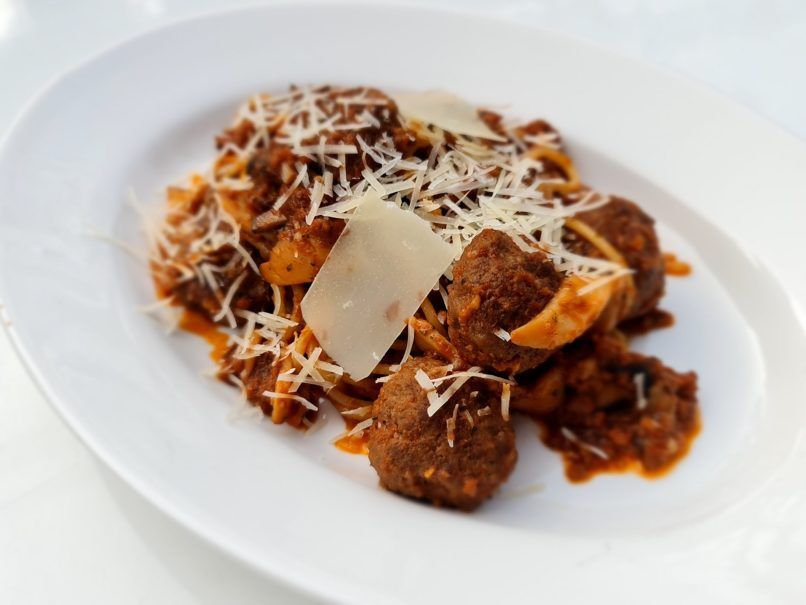 Mickey's Diner
Being at Mickey's Diner makes you feel as though you've been transported into a scene on Riverdale, but that's not only one good thing about it. The Chicken & Waffle here is great beyond words and their Buttermilk Pancakes are just to die for. However, don't forget also to tuck into their Spaghetti Meatball if you love the this classic meatball dish.
Mickey's Diner, Ground Floor The Portico Building, 31 Langsuan Road, Bangkok, +662 050 5158; Open: Mon-Sun, 8 am-11 pm.