As the grill started to strike into flames, the red-blasted kitchen hugged by an oval-shaped dining bar began to glow and come to life.
Vaso, a new Spanish Tapas Bar, is known for exactly this vigorously buoyant vibe.
Sat beside us was the Head Chef Álvaro Ramos (aka Chef El Palanca in other circles), a Madrid native who's feeding the city a range of tapas-style fare touched with an Asian flair, the culture he has been immersed and absolutely in love with since 2012. This was when he moved to Shanghai and worked as the executive chef of Tomatito Restaurant and el Will, followed by the kitchen of Komune, Hong Kong as head chef.
Before his life in Asia, Chef Álvaro began his star-studded tenures at the Michelin-starred La Terraza and Dos Palillos in Spain where he sharpened his culinary skill to a fine edge under celebrated chefs like Albert Raurich, a former head chef of El Bulli for over 9 years.
With his love of weaving together traditional Spanish cuisine with Asian flavours, entering Vaso is like entering a land ruled by his imagination.
Nevertheless, despite being busy cooking in full view of customers every night at Vaso, Chef Álvaro makes sure his palate stay inspired by the local food scene. We asked the chef to share with us the Bangkok spots where he likes to go for guilty pleasure food. Here, the chef unveils to us all his favourite off-the-beaten-track restaurants and the dishes he usually gets. Read on for his list of food he likes to devour on a cheat day in Bangkok.
First and foremost, Chef Álvaro is an ardent lover of street food. "I love street food. For me, it's like mama food; comforting and fuss-free. My absolute favourite spot in Bangkok is this one, Elvis Suki. They have the best scallop and clam dishes, super good and super nice. You really need to try everything." 
"My other go-to spot is Ann Guay Tiew Khua Gai. They are famous for their Guay Tiew Khua Gai (chicken fried noodle). I think I must have gone there 20,000 times already [laughs]. It's really my favourite place." Here, diners can have fun with a variety of toppings like roasted chicken, pork,  ham, squid, shrimp and runny eggs. Can't decide? Getting everything all in one bowl is also a stellar option.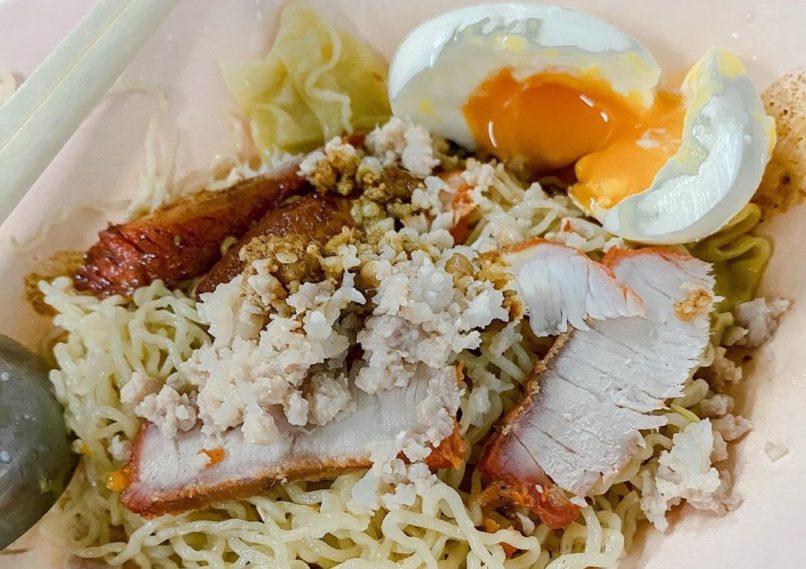 Being a devoted street food fan, Chef Álvaro also shared with us another go-to haunt for scrumptious noodles. "I go to Lung Cheay Egg Noodles in Ekkamai so very often, as well. The egg noodle here is soft, silky and has a little bite to it. It also comes topped with barbecued pork and runny soft-boiled egg that totally completes the dish. Highly recommended."
Also a Japanese food fanatic, the chef likes to stop by YOSHIBAR within Sukhumvit Soi 53 for a drink and bar grub. "Although YOSHIBAR is more of a drinking spot for me, it is also an amazing place to get decent Japanese food." The venue offers up an impressive selection of sake, so for drinkers who are sake savvy, get a shot or two of their premium fermented rice drinks.
Can't get enough of Japanese fare? No fret. Another must-try Japanese spot in Chef Álvaro's restaurant repertoire is あぶり 石田 -aburi Ishida-. "The range of highballs and Chicken Sashimi here is AMAZING. I've also tasted one of the best pasta dishes here. It's omakase pasta, so every day you go in and can expect different flavours every time you're there." The kushiyaki-focused haunt churns out mouth-walloping skewers with different types of proteins so get a few of those to take your highball experience up a notch.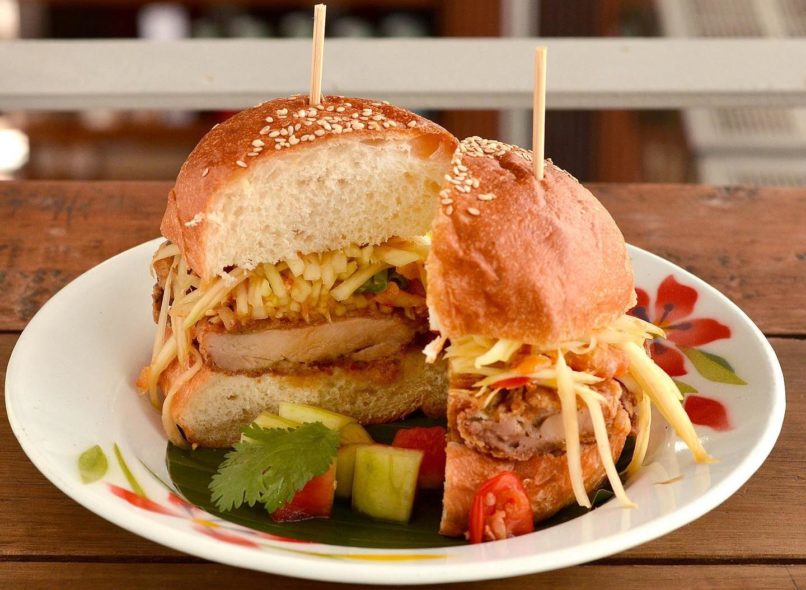 Last but not least, Chef Álvaro also likes to cosy up at his usual Thonglor spot, Soul Food Mahanakorn where his good friend, chef, restauranteur, and writer Jarrett Wrisley doles out an extensive list of soulful Thai food from different regions and Thai-inspired cocktails. "I've known the owner for over ten years and always came here every time I visited Bangkok (whilst he was based in Shanghai and Hong Kong). I also seriously can't express how much I love Pad Thai. And here's the place I often get it."