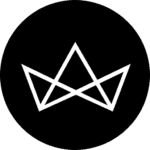 The influences of Dersou and Sitka Studio come together in harmony with Perrier-Jouet champagne
When two greats of the contemporary culinary world come together for a two-night, four-hands collaboration, you know that it can only be made better with the addition of the "wild child" of champagne: Perrier-Jouet. Last month, we had the opportunity to experience this collaboration between Chef Taku Sekine of Cheval d'Or and Dersou restaurants as well as Chef Christian Recomio of Sitka Studio. 
The catch? Both chefs had to present a tasting menu that played to each other's restaurants' identities. We got to try out the Dersou menu: a 7-course four hands dinner that highlighted Recomio's modern yet pared-back food ethos served in the style of Dersou's cocktail pairing dining concept.
Before any tasting commenced, we began with the Perrier-Jouet Grand Brut champagne. Then tasting menu started off with a snack: crab tartlet with corn and dressed with first-draw soy. Delectably creamy, the crab filling is balanced out with a dusting of powder on top for a herbaceous aftertaste. This was artfully paired with an aperitivo cocktail of Lillet Blanc, Monkey 47 gin, and elderflower.
This was followed by a crowd favourite: wagyu tonkatsu sliders with spicy mustard sauce. The pillowy soft bao intermingling with the crispy exterior of the wagyu tonkatsu was a delightful one, made perfect with a topping of spicy mustard sauce. Then, we moved on to Raw, an assemblage of raw tuna and oyster – the briny taste of raw oyster enveloped the tuna, but this was all balanced out by the herbaceous taste of purslane. When eaten raw, this leafy weed had a tart tang with a peppery aftertaste, making it the perfect "seasoning" for this raw dish. 
When the Cavatelli was brought out to us, that was when we knew the chefs were kicking things up a notch in the flavour department. The handmade pasta served with maitake mushrooms was rich in taste and texture. This was artfully paired with a cocktail comprising Perrier-Jouet Grand Brut, mulberry, and lemon verbena – not unlike a Kir Royale cocktail. 
From the earth, we moved to the ocean with a simple sea bass dish in a pool of edible ink and mandarin orange sauce. It was reminiscent of Chinese steamed fish with ginger, making for a clean-tasting dish that brought out the innate flavours of the fish together with the complex sauce on the side. The mains came to a close with a Sitka Studio classic: 28-day aged duck with figs and tamarind.
If you've ever needed proof that aged meat develops an extremely complex flavour, this dish is proof of that. Any reservations on duck meat being gamey are gone, and taking its place is an intense flavour full of umami that went extremely well with the figs. 
Desserts were served in two parts – jackfruit and parmesan; and creme caramel with palm sugar. The former brought to mind a childhood favourite: ice cream sandwich, but done in a contemporary and upscale way. The jackfruit ice cream formed the middle filling sandwiched by parmesan wafers. Yet, its look belied its taste, as it had an interestingly bitter and savoury element thanks to a dusting of liquorice powder.
The final parting to the meal was the creme caramel with palm sugar. To the Malaysians, it had a nostalgic and familiar flavour of caramel custard desserts – the faultless combination of caramelised sweetness and creamy texture. 
This four-hands dinner went on to show off the strengths of both chefs. The dishes may have looked minimal, but it's the long and arduous work behind the scenes that gave them the punch of flavours needed to wow guests. Was it a Michelin-star worthy meal? We certainly think so.