Hi homebodies. We know you're reading.
And we also know working from home and putting yourself on a restaurant fast has been tough at times. We can relate. But blessing the hands-on technology and transportation, food deliveries have become a foodie's and shopper's best friend during this time of self-isolation. With many establishments around town insisting on feeding the city with their scrumptious fare, Bangkok dwellers are in luck and always get their cravings met.
As you're probably well aware, there is an endless repertoire of food delivery services of all cuisines a foodie mind could ever imagine. We've been giving new food establishments a shot and here is our list of food deliveries we are currently obsessed with and can't get enough of this week.
[Featured image credit: Karmakamet Diner; hero image credit: Unsplash/Brooke Lark]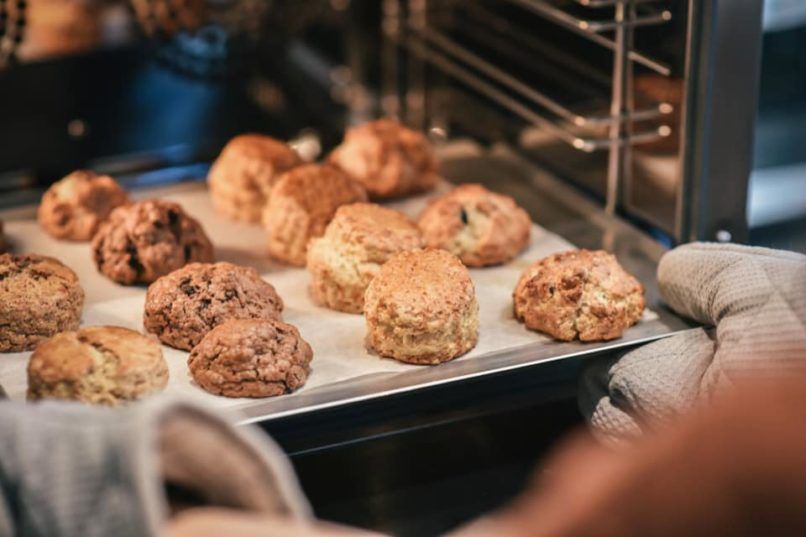 Baker Bricks and Karmakamet Diner  – Kankanit Wichiantanon, Dining & Interiors Writer
I'm not one with biscuits. Something about the butter-packed clump of flour just looks so dry that it needs to be rescued by a good dollop of jam and clotted cream. But this one by Baker Bricks needs no supporting elements. My favourite is the Salted Caramel Scone (THB 65), which has got this sweet-salty smack spiked with burnt, molasses-y depth. It's also the caramel that keeps the biscuits ultra-moist. Their Sweet Potatoes Scone (THB 70) is also a star, since it comes speckled with chunks of Japanese sweet potatoes all through it, so you never have to play hide and seek to look for the sweet potato mixture in your biscuit.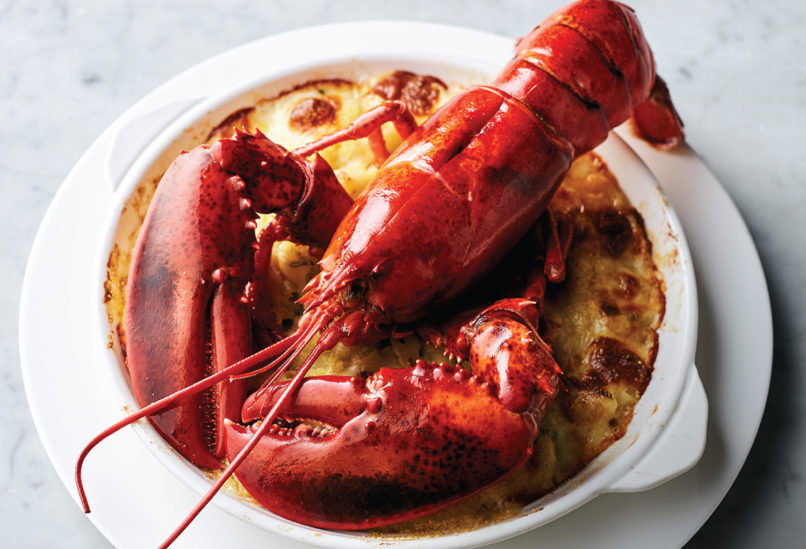 Another spot I'm obsessed with this week is Karmakamet Diner. Their delivery menu is loaded with mouth-walloping dishes like the Waffles Duck Confit Burger (THB 290), Sai-Oua Burger (THB 220), Oven Roast Baby Chicken (THB 790) and more. What really captivates my heart ­– and tummy ­– is the Mac N Cheese Lobster (THB 1,290) where the crustacean comes elegantly lying on a bed of ooey-gooey mac & cheese.

After You's Pancake Mix– Alisha Pawa, Culture Writer
Yes, Alisha worships nothing more than a stack of from-scratch pancakes on a Saturday or Sunday morning, but fora  weekdays' morning meal? A pancake mix is her kind of breakfast for a champion. Currently, she is obsessed with the Pancake Mix from Bangkok's dessert haven, After You. The mixture is light, fluffy and aerated without having to do much of the work, especially on days where she has both a dance class and an editorial meeting to attend.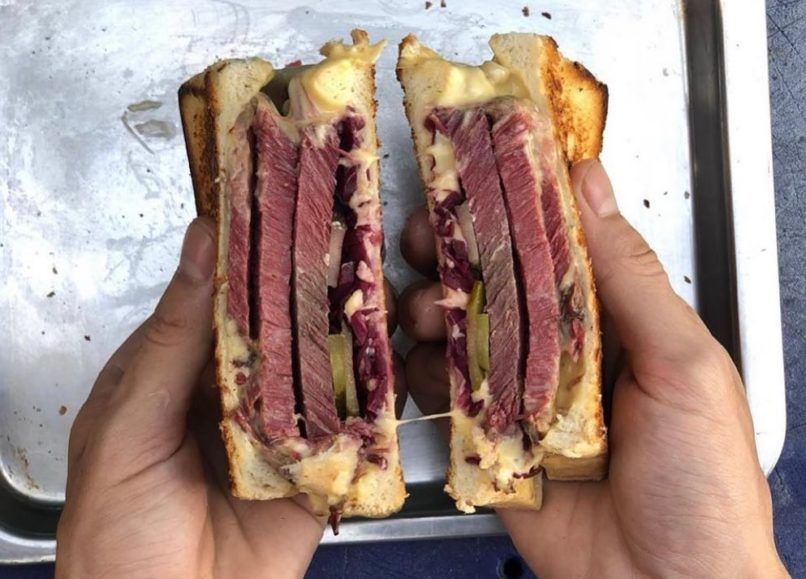 Holy Moly Pie and Community Cookies – Lisa Gries, Managing Editor
There's nothing Lisa loves more than the breakfast feast her partner throws daily, but there's something she is becoming more obsessed with — shhh don't tell him — and it is a Salt Beef Sandwich (THB 340) from Holy Moly Pie. Stuffed with salt-cured beef, along with a generous drizzle of mustard and crunchy sliced pickles, this is her current favourite.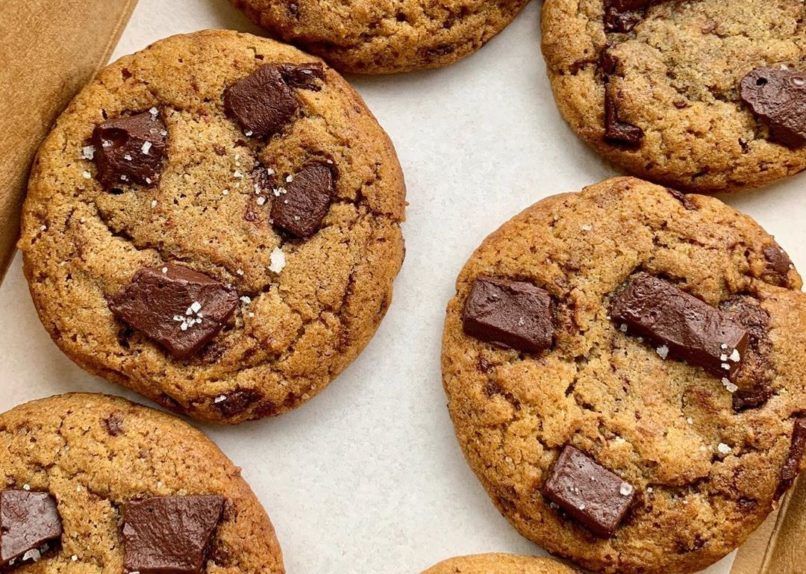 Another of Lisa's favourite bites for this week are the Community Cookies, a happy-making cookie project that's not only pleasing desserts devotees but also helping Bo.lan raise money to suppor thet No One Hungry project by Haoma and 100 Smile Meals initiative by 100 Mahaseth. With the use of Kad KoKoa's chocolate from Chiang Mai this time around, part of the proceeds from a box of cookies (THB 330) will also go to the NOSH NOSH organisation to help to raise their Wild Fires Relief Fund. It's the kind of cookie similar to a gift that keeps on giving and Lisa feels that in every bite.