Hi homebodies. We know you're reading.
And we also know working from home and putting yourself on a restaurant fast has been tough at times. We can relate. But blessing the hands-on technology and transportation, food deliveries have become a foodie's and shopper's best friend during this time of self-isolation. With many establishments around town insisting on feeding the city with their scrumptious fare, Bangkok dwellers are in luck and always get their cravings met.
As you're probably well aware, there is an endless repertoire of food delivery services of all cuisines a foodie mind could ever imagine. We've been giving new food establishments a shot and here is our list of food deliveries we are currently obsessed with and can't get enough of.
[Hero and featured image credit: Carbar]

Carbar & Blue Parrot – Kankanit Wichiantanon, Dining & Interiors Writer
I'm obsessed with Carbar and the Honey Calabria Pizza (THB 320) is to blame. The crust yields this soft-chewy bite along with sweet-spicy flavours rendered from the toppings of N'duja sausage, spicy salami, mozzarella, and citrus honey  — which is nectar gathered from citrus plants such as lemons, limes, oranges and more. It's the pie that bridges pungency and saccharinity beautifully without being too much on one side. The Beef Bolognese Penne (THB 290) is also a stellar one if you're a pasta geek.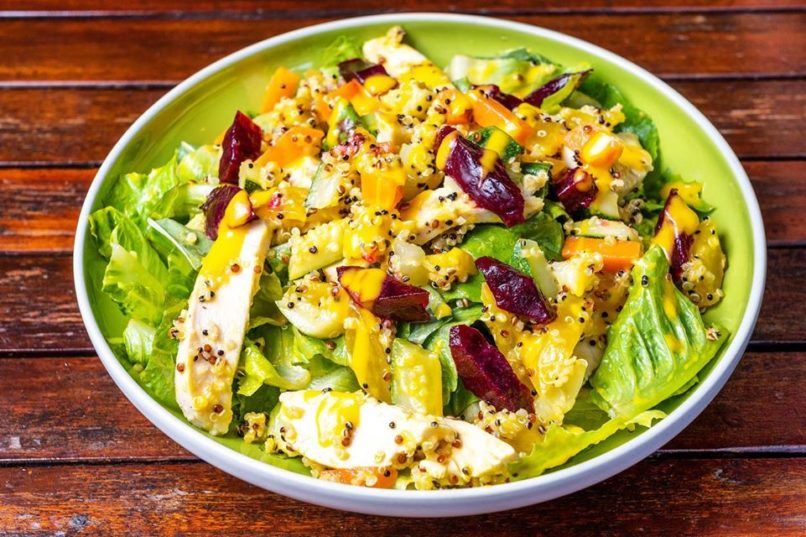 Another spot I can't stop waxing poetic about is Blue Parrot. They dole out this quinoa salad so vibrant it almost hurts my eyes – but never fails to cause my hunger. Consisting of a beautiful bundle of chopped cucumber, carrot, mango, beetroot, spinach and slow-braised chicken, all speckled with cooked quinoas throughout, the salad is highly drool-inducing in a way that a bowl of veggies never normally makes me salivate over.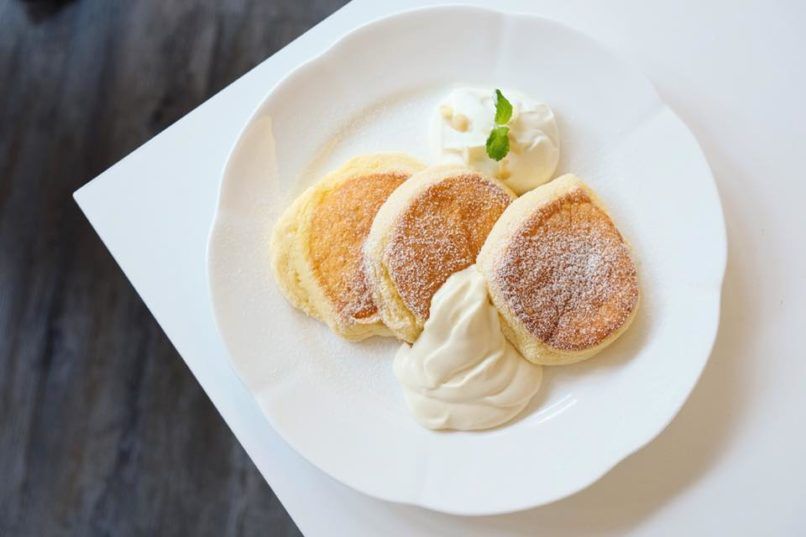 Souffle & Souffle Pancakes Café – Alisha Pawa, Culture Writer
Our culture writer Alisha is enslaved by all things nice and sugary. Whether it's sugar-laden iced tea or syrup-like coffee, she's all in for that. So it didn't come as a surprise to know that her lockdown's food obsession is Souffle & Souffle Pancakes Café. The souffle pancake-focused establishment casts a spell over her with the fluffy Fuwa-Fuwa Souffle (THB 290), which is three big stacks of vanilla-spiked pancakes served with a dust of icing sugar and a dollop of whipped cream and syrup. Sweet and sophisticated, she can have all three in one sitting and doesn't expect to share.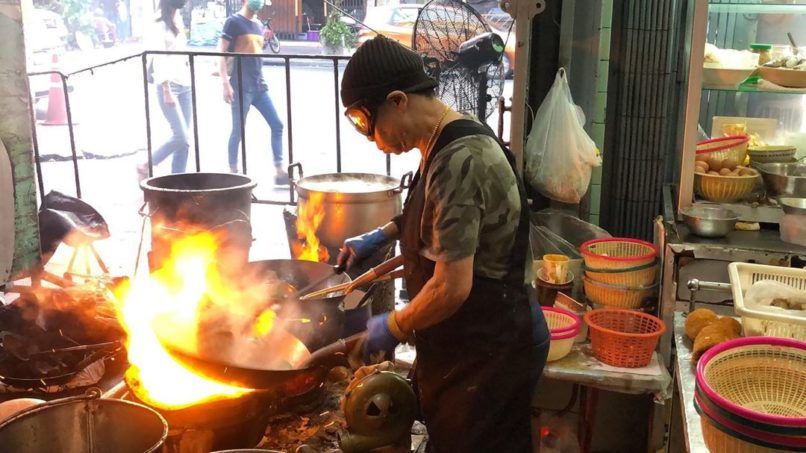 Lisa Gries, Managing Editor
Our managing editor, Lisa Gries, has announced her big green-focused diet and I was happy for her, and was, of course, a loyal cheerleader until I found out she has secretly been indulging over her love for Jay Fai's oil-dripping, crab-loaded omelette and scrumptious pad kee mao noodles. Knowing it's nearly impossible to resist the goodness of this Michelin-starred street food, my faith for Lisa restored and now we have to thank her for getting us into Jay Fai's succulent delivery fare.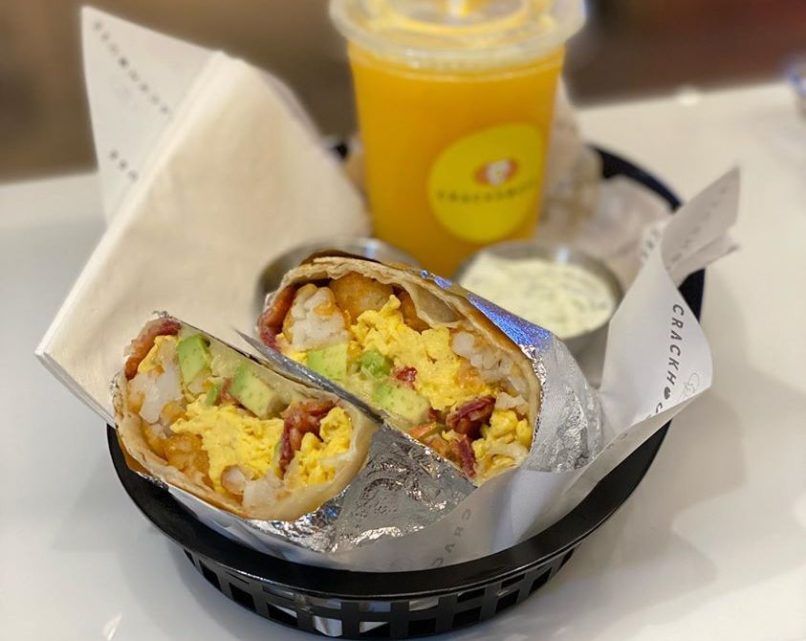 Another one of Lisa's obsessions I've learned is her craving for Crackhouse's brownies. Although she loves their Breakfast Burrito with Chorizo Sausage (THB 270), what she loves even more is their Fudge Brownie (THB 70) which boasts this ooey-gooey texture. According to her, it's to-die-for — even for delivery.