Playing with food doesn't suggest one's disregard for a meal that feeds and nourishes us.
It is, in fact, a form of art that showcases one's creativity and artistry. Whilst many – like us – have been stopped when playing with food as a child, parenting experts actually now encourage parents to let kids play with food to promote a good relationship with food. It can also prevent picky-eating habits, since the child will be exposed fully to the colour, smell, taste, and the visual of each ingredient, and eventually become familiar and eat the food.
[Featured and hero image credit: Instagram/ice_cream_books]
As for adults, playing with food is also a form of artistic expression. Regardless of age, these food artists have turned what many might refer to as a childish act into something of excellence. They turn ordinary ingredients and pantry staples into masterpieces that get over thousands of clicks on social media. Now that is no ordinary thing. Take a look at how these food artists are propelling food art toward a deliciously golden standard of artistry. Tisha Cherry
If you've heard of Oreo Art (art pieces made from Oreo's two sheets of cookie and the creamy white filling), chances are you've heard of Tisha Cherry. The artist's speciality is curating viral photographs, both from the ancient time and modern, and gifs out of Oreo cookies with various fillings and flavours which she has saved up over the years. When she's not playing with the black-and-white cookies, you'll likely see her creating art out of pizza, pasta, and even soup and coffee. Harley's Food Art
Harley is a man on a mission and his mission is to turn "the edible into the unforgettable." Expect to see all of the famous figures in pop culture sprinkled throughout his feed in form of portraits. They're not just any portraits though; each image is crafted from food scraps. Think, mashed potatoes, squid ink, eggplant, turnips, peanut butter, corn tortilla, and anything you could imagine finding in a supermarket and pantry.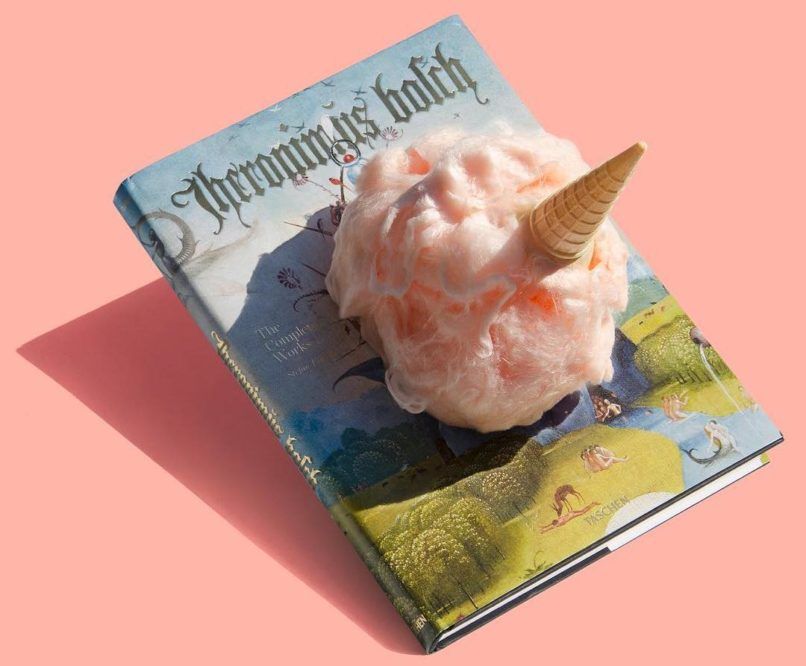 Ice Cream Books
Pairing wine with food is not new. What's new and novel is this pairing of great reads and frozen desserts. Ice Cream Books is all about the mashup of books with all forms of ice cream, popsicle, soft serves, and sorbet. Each piece oozes out genius as well as a sense of childhood innocence that awakens a kid in you. Edible_food_art_for_kids
Sarah Lescrauwaet-Beach of "edible_food_art_for_kids" is all about transforming fresh fruit and veggies into a meal that's as artistic to look at as it is nourishing and healthy to eat. Those who are trying to figure out a way to make your kids eat more greens and fruit, Sarah and her page is the guru you should turn to for advice. Diego Cusano
Weaving together food with all forms of art (say, painting, drawing, and illustration), Diego Cusano creates art that does not only appear appealing to look at, but also the art that toys with and challenges the classic tradition of artistry.