Cafe hoppers, even as we are sheltering in place, here's a treat to feed your inner cafe geek.
If you're already a little tired of your usual coffee joints and are currently looking for a new spot for great coffee and confections, we've curated a roundup of newly-opened cafes that deliver ultimate caffeinated satisfaction along with a side of sweet fulfilment. And yes, they do deliver the goodies right to your doorstep — and you could even walk there for takeout, too.
[Hero and Featured Image Credit: FICS]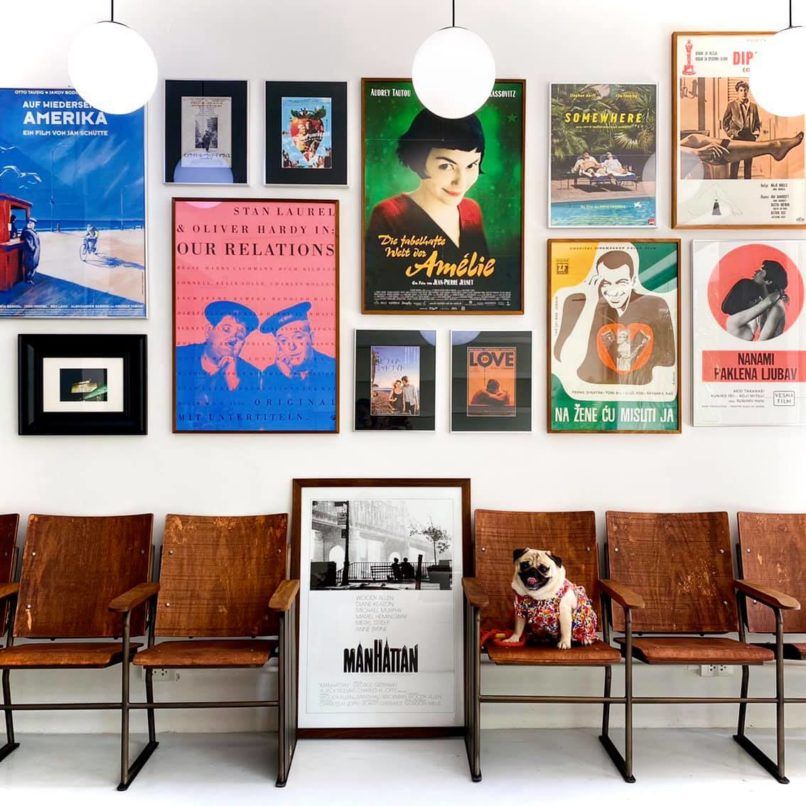 FICS
Here's a community created especially for coffee and movie devotees. FICS, according to their Instagram profile, stands for "a film-inspired coffee shop/concept store/community space." And their old-school cinema-themed setting and rare movie posters dotted throughout the space just greatly reflect this concept. Moviegoers, visit FICS to get inspired, and don't leave without getting their signature drinks: Americano Psycho (americano with a twist) or the Call Me By Your Name (peach mojito).
FICS, 245/11 ​Soi Sukhumvit 31 Khlongtan Nuea Wattana Bangkok, Open: Mon-Sun, 10 am-6 pm.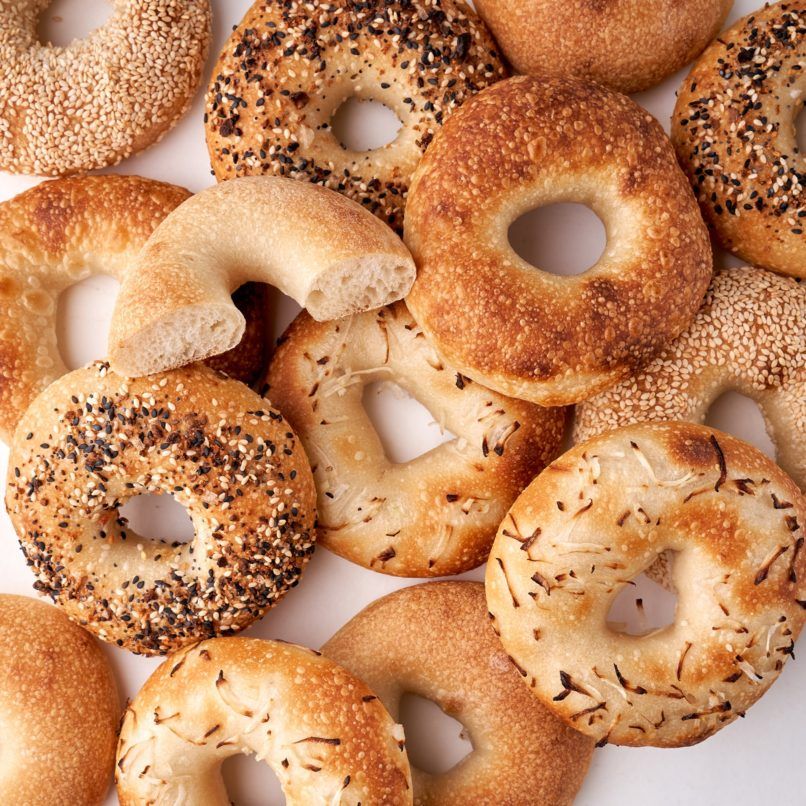 MONTY'S by Roast
For Bangkok eats that are all the rage at the moment, it's the Montreal-style sourdough bagels from MONTY'S by Roast. So for bagel buffs who prefer their bagels hand-shaped and showered in honey water before getting baked until golden brown, MONTY'S should be your move. The delivery-only bagel haunt offers up different types of bagels – Classic, Burnt Onion, Sesame and Everything – as well as a variation of Open-faced Bagel Sandwiches.
Order via LINE MAN. Takeaway is also available at theCOMMONS Thonglor, third floor.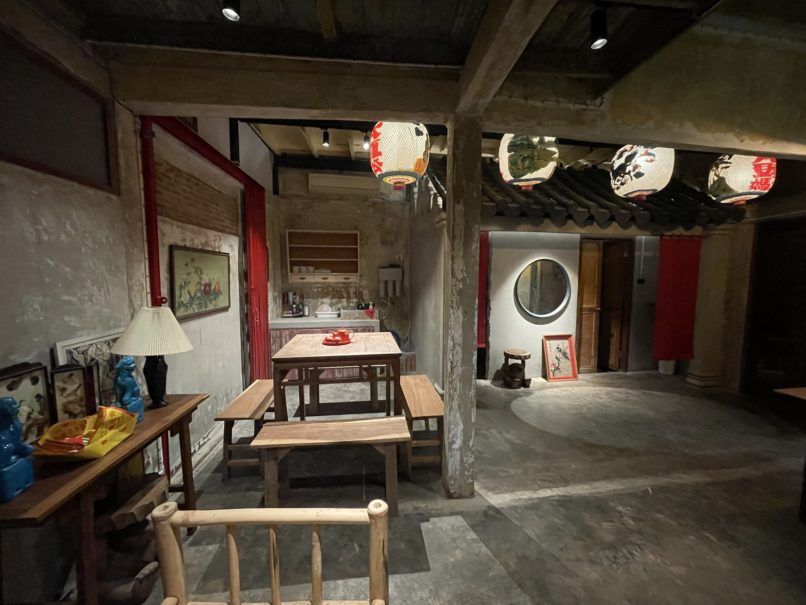 Fa Ka Fei
Chinese-style cafes are coming in hot and strong for the past few years, and this latest venue, Fa Ka Fei, is another one you should definitely check out. The fact that they are pet-friendly alone already makes us fall in love with this Chinese tavern-themed cafe. Yet the tavern-like ambience is also what really makes Fa Ka Fei stands out amongst other Bangkok cafes. Their drink and dessert menu is inspired by Chinese tea culture that is all also fueled with delicious yet healthy Chinese herbal medicine. The second floor also serves as an art gallery. Really, there's a lot to explore here. Fa Ka Fei does delivery so you can now easily get their drinks delivered.
Fa Ka Fei, Chaloem Khet 4, Pomprapsattruphai, Bangkok, +6693 969 2449; Open: Tue-Fri, 10:30 am-6: 30 pm; Sat-Sun, 10:30 am-7:30 pm.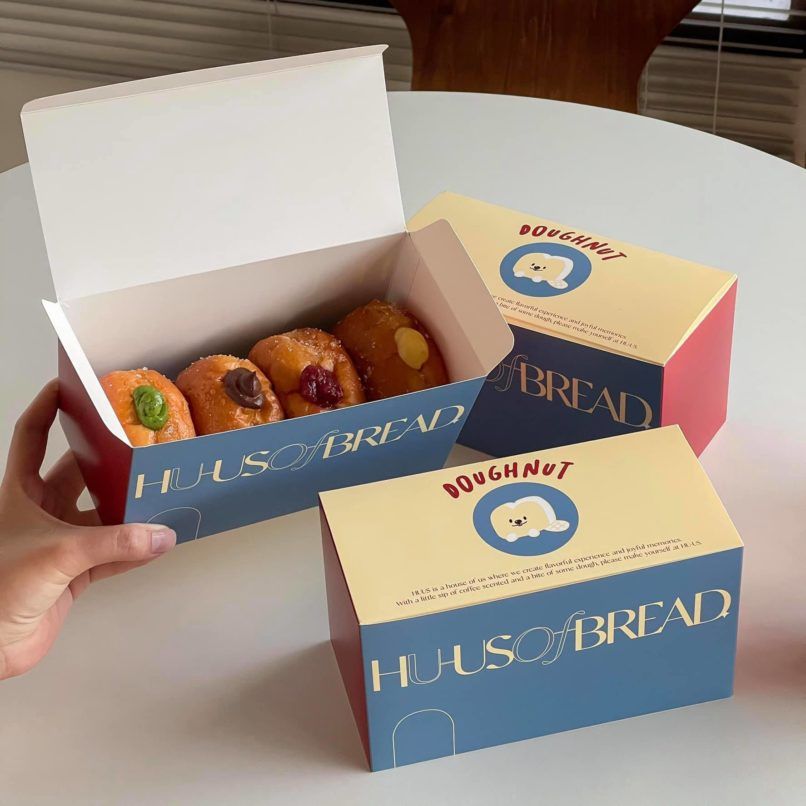 HUUS of BREAD
Bangkok clearly couldn't get enough of doughnuts, and this newly-opened venue, HUUS of BREAD, definitely comes with an exciting twist to the fried dough. Combining the best traits of a doughnut and a shokupan (Japanese milk bread), their dough boasts extra bounciness, fluffiness, and milkiness that makes it very special. HUUS of BREAD also offers up a range of fillings that give extra oomph to their fried dough: Vanilla, Lemon, Berries, Chocolate, Matcha. For delivery, order via Line: @huusofbread or LINE MAN.
HUUS of BREAD, 4107 Rama IV Khlong Toei, Bangkok, +6695 798 3831; Open: Tue-Sun, 10 am-5:30 pm.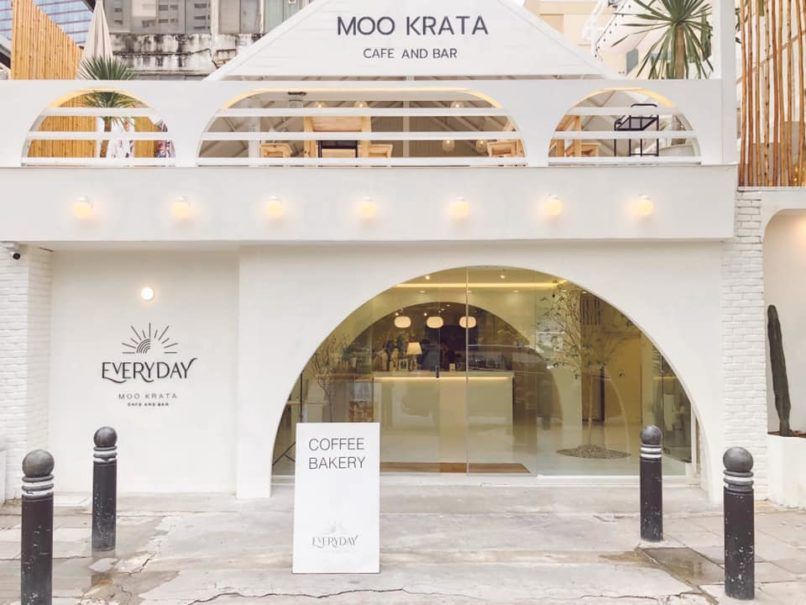 Everyday Mookrata & Cafe
Can't decide whether you want coffee or mookrata (Thai-style BBQ)? No worries, make a pit stop at Everyday Mookrata & Cafe and get both. The outlet is a cafe by day and a bbq spot by night. The cafe starts serving up caffeinated drinks and dessert from 9 am to 6 pm and the mookrata party starts at 4.30 pm – 11 pm daily. Really, this is the spot for coffee connoisseurs and carnivores alike. They are open for takeaway and for delivery, order via Line: @everyday.bangkok or call +6695 724 4521. 
Everyday Mookrata & Cafe, 6 Naradhiwas Rajanagarindra Road, Suriya Wong, Bang Rak, Bangkok, +6695 724 4521; Open: Mon, 4:30 pm-11 pm; Tue-Sun, 9 am-11 pm.