Non-Sukhumvit city dwellers: do you love theCOMMONS Thonglor but find yourself nagging about beating the traffic to get there? Fret not, theCOMMONS has officially opened a second home in the heart of Silom – Saladaeng.
theCOMMONS Saladaeng has fully opened now in the easy breezy neighbourhood. The creative space finds its solace in the tree-lined Saladaeng, aptly suited its namesake 'red pavilion,' translated from Thai. Leafy greenery and cosy nooks and outdoor spaces keep you well away from the hustle and bustle. It's a wonderful place to eat, drink, work, or play — and bring your furry friend along, because it's pet-friendly, too.
[Featured and hero image credit: Guss Damn Good]
This wholesome community space is spread over three floors. On the top floor, The Platform was designed to build a meaningful community where visitors will be able to partake in activities and workshops, including — but not limited to — a chef's table, family workouts, dance classes, and even art therapy.
On the lower flowers, you'll find a true foodie's paradise within The Market and The Ground. This dedicated space is home to over 20 passionate vendors, each alone giving us enough reasons to visit theCOMMONS Saladaeng. You will find your seasoned vendors, as well as new entrepreneurs sharing their love through their food here — whether it's casual dining, a quick grab, or an all-out treat. Scroll below to see all the passionate purveyors who each will leave your taste buds yearning to have some more. Go for one or go for them all (we challenge you) and see you there.
1
Roast
Have you tried their Blueberry Ricotta Pancakes yet? This casual eatery serves prime quality comfort food, and has a kickass playlist for brunch, too. Vegan options are also available.
G Floor
2
Roots
Coffee connoisseurs, Roots is a coffee pioneer that celebrates the cup-to-farm practice by supporting farming communities in Northern Thailand. Get a taste of this local beans and drink a cuppa specialty coffee here. Image credit: cafetelle
G Floor
3
Seven Suns
Consider this your matcha haven. Seven Suns is a grab-and-go tea bar curating treats made of green tea superfood. Grab yourself some handcrafted healthy drinks suited to all tea lovers out there. Vegan options are available.
G Floor
4
Plant House
Is it almost Spring? Calling themselves nature geeks, the Plant House offers some fanciful bouquets and floral accessories to make your mornings even more beautiful.
G Floor
5
Bong Tong Kee
Did you know Bong Tong Kee is one of Singapore's most celebrated restaurants? Thanks to its Michelin-starred white chicken rice and also their classic Singaporean staples like the braised ducks, the home-style food brings comfort to our soul. We do love our Khao Man Gai but Boon Tong Kee's Cantonese chicken rice is just something else.
M Floor
6
Bowl Journey
A bowl of happiness? Up your health game by building your own bowl with the endless options available at this eatery. Fancy some tom yum quinoa or grilled baby corn with furikake? Be ready for a wholesome meal. Fret not, vegan options are also available.
M Floor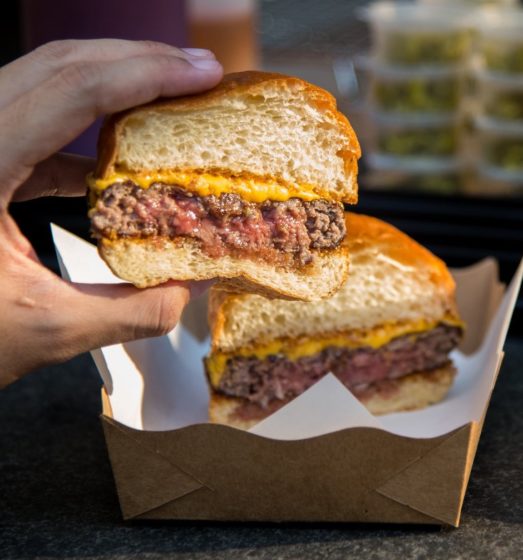 7
Bun Meat & Cheese
Go for a deeply satisfying burger and savour each bit of it. The juicy thick patty and wholesome ingredients come with options of beef and pulled pork, with mean American-style BBQ bites available, too.
M Floor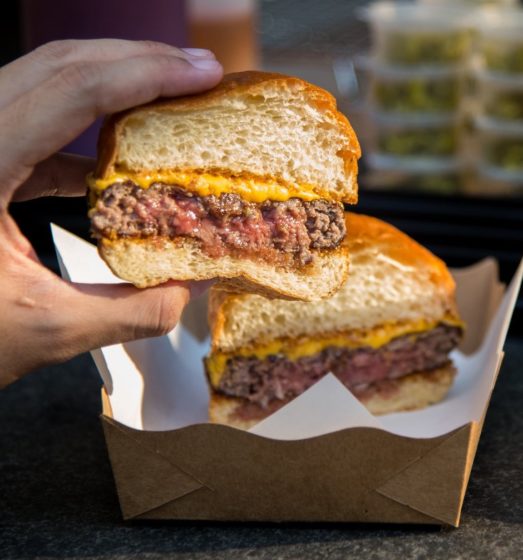 8
Cantina & Soho Pizza
Cantina and Soho Pizza? What a divine blend. A specialist in Napolitano and New York-style pizzas, this Italian comfort food doesn't compromise with its taste. Find the freshest of ingredients and home-cooked kinds of pasta that will bring you true Napoli fashion.
M Floor
9
Cloud Wine
You might feel like you're on cloud nine with their refreshing artisanal. We love that the wines at Cloud Wine are sustainable, organic, or even biodynamic vintages.
M Floor
10
Crackhouse
What's cracking at Crackhouse? Think, breakfast burritos, sandwiches, waffles, and anything egg-centric. Foulmouth's sister brand, Crackhouse offers bliss for all brekkie lovers, yet knows that eggs need not only be for breakfast. Also, if you are a fan of Chu's pancakes (of which Crackhouse is a sister brand), don't miss out on the CrackGriddle — so heavenly.
M Floor
11
Dink Dink
Dink Dink is your go-to Thai street food that cranks things up a notch with some bold, intense flavours. Grab and go your tom yum noodle meal and pair it with some refreshing drinks, too.
M Floor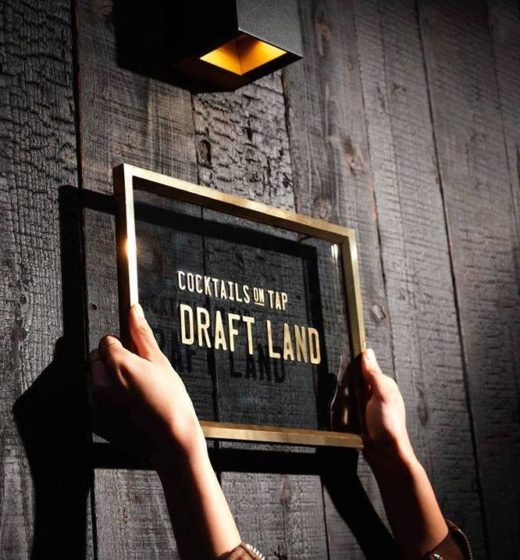 12
Draftland
Hailing from Taipei, Draftland is a paradise of creative concoctions brought to you by the Rabbit Hole group. Draftland brings the concept of Taipei's cocktails on tap to Bangkok with seasonal and pre-batched creations, featuring many a classic cocktail, too.
M Floor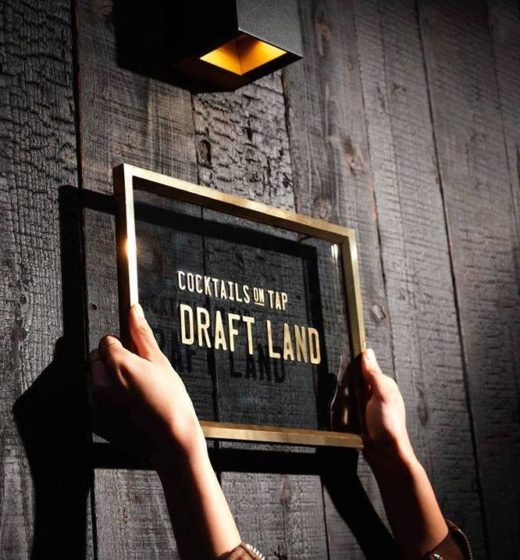 13
Fowlmouth
Now for some OG fried chicken. Get a taste of Tennessee with Fowlmouth's unique friend chicken, with ranging heat levels from "Mild" buttermilk to intense "Death". Don't forget to try some of the side dishes too, like the pimento mac & cheese.
M Floor
14
Guss Sundae Bar
Guss Damn Good now has a sundae bar and you can only find it at theCOMMONS Saladaeng. Are you feeling 'naughty honey' or 'Tokyo mist'?
M Floor
15
Hunter Poke
You've heard the buzz and now there's a reason to full-on try it. This Hawaiian-inspired poke bowl eatery serves the perfect balance of raw fish with fruits, vegetables, and homemade sauces. A healthy and fun way to get your vitamins right.
M Floor
16
Isan & Grill
Fancy some som tum? Isan & Grill specialises in Northeastern Thai cuisine and brings a mixture of all the tangy flavours to elevate your senses. Think, sweet, sour, spicy all at once.
M Floor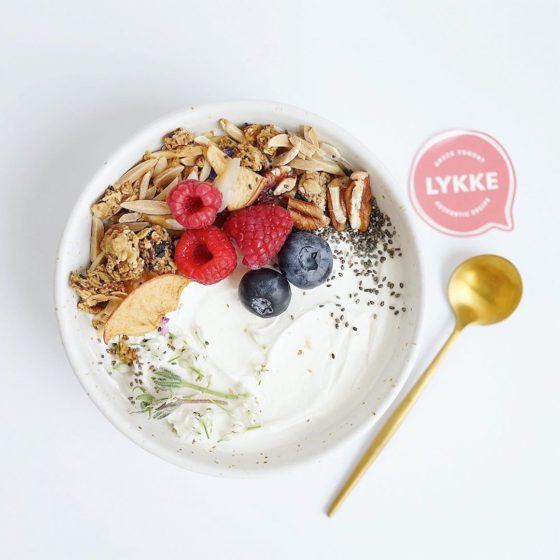 17
Lykke
Welcome the creatively-cool yogurt bar that serves all-natural and locally-produced Greek yogurt. If you have a sweet tooth, enjoy the delectable toppings like honeycomb, or if you prefer savoury, then yogurt hummus with warmed pita really hits the spot. A healthy brekkie or dinner? Make your move.
M Floor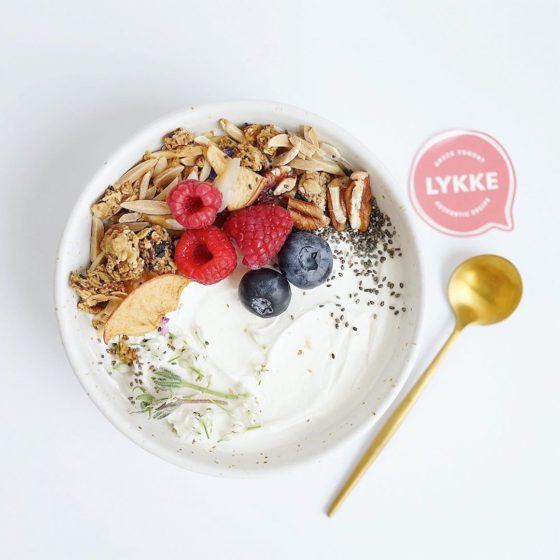 18
Moto
Wine and dine in Japanese fashion. This stylish Japanese sake bar is all about glorifying our modern sake experience with a selection of the finest spirits from Japan, with delicious Japanese bites to pair.
M Floor
19
Paak
Do you prefer having your veggies in a smoothie? Paak, which means as much as 'vegetables' in Thai, is all about providing you with a nutrient boost, and finding an easier way to get that green intake. Find a menu of vegetable-based drinks that involves local produce and Thai flavours. Start your morning with Thai chaplu and bai bua bok leaves and end your night with a tom yum-inspired cocktail.
M Floor
20
Pad Pad
Aharn Tam Sung (or Thai 'made-to-order') gets a millennial revamp. Pad Pad is about a chef-curated stir-fry concept that switches things up by providing customisable options from all your favourite Asian takeout menus. Pick some veggies, carbs, proteins, and sauces and ta-da you've got a freshly-cooked meal that feels a lot like your very own unique stir fry order.
M Floor
21
QQ Dessert
The very first traditional Taiwanese dessert shop in Thailand, QQ Dessert brings thirst-quenching drinks and enticing desserts to the platter. Think, fruit teas, house-made puddings, shaved ice, or even sweet potato mochi.
M Floor
22
Tap Room
It's beer o'clock and your belly is ticking. The rotating selection of international craft beers at Tap Room, whether it's IPA or chocolaty stout, call in for all beer lovers to sip some new brew.
M Floor
23
The Lobster Lab
From Maine to Bangkok, the fresh lobsters here could be a seafood lover's paradise. The Lobster Lab is one of Thailand's top seafood importers and their signature lobster roll sandwiches and lobster mac-and-cheese is godly.
M Floor
24
Yumcha
In the mood for dim sum? Yumcha brings the rich tradition of dim sum carts and tea houses to this modern eatery. Relish in some dumplings and feel the complete yum cha experience at theCOMMONS Saladaeng.
M Floor
theCOMMONS Saladaeng
Address
126 Soi Saladaeng 1, Silom, Bangrak, Bangkok 10500