For those of us who have a sugar-laden fixation on desserts, Bangkok is all the rage for both cool-hip and classic desserts of many different cuisines.
And if you're someone who constantly stays up-to-date with the social media world, we are certain you've seen pictures of fried egg-like cake scattered through your feed at some points.
The Sunny Cheesecake by X-Cuzine has no doubt created a sensation amongst the sweets addicts of Bangkok. A brainchild of Seenbangkok Cafe, X-Cuzine is all about high-comfort, fuss-free sweets like their signature Lava Loaf with a variety of lava fillings for you to choose from. So if you think Honey Toast is already the greatest form of bread already, their selection of lava loaves will blow your toast-obsessed mind.
[All image credit: Facebook/Seenbangkok Xcuzine]
If there is anything that's extremely popular now it's their newest creation, the Sunny Cheesecake. And since you're already planning on trying it, we think you may as well give you a list of their signature items a try. Here's our list of must-tries to stop by or get a delivery from X-Cuzine by Seenbangkok.
Mango Coconut Croissant
For something totally out of your expectation, this croissant is filled with coconut milk cream and chunks of mango, exuding the sticky rice and mango vibe but just packed within the butter-packed dough.
Red Carpet
Red Carpet…is as fancy and flamboyant as it sounds. What seems like a plain strawberry toast here actually hides within its plushy golden crust the cheese mixture to give a smooth contrast to the bright, acidic berry topping.

Ovaltine Crunchy
For those of us who grew up drinking Ovaltine, you'll know this chocolate-flavoured milk boasts a boatload of deliciousness combined with the childhood melancholy that comes with it. The cream also features crispy rice for an extra crunch factor because what's the fun of food without texture? You know the drill.
Sunny Cheesecake
If you're not much a big fan of fluffy jiggly Japanese cheesecake, this Sunny Cheesecake might just be what you're after. The set comes with three main components for you to put together: two spongey cakes, cheese cream, and a yolk-shaped jelly made from orange juice. It is as fun to decorate as it is tasty and instagrammable.
Chocolate Magma
What could be better than bread if not chocolate lava-stuffed toast? The crispy bun is filled to the brim with a luscious flood of cocoa cream before getting toasted and topped with a layer of decadent chocolate syrup and a dust of cocoa powder.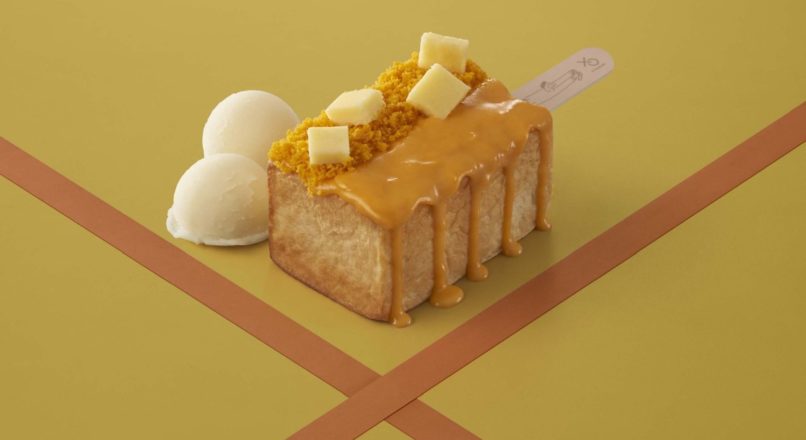 Moonlight
For foodies who have a sweet – and savoury – tooth, Moonlight should be on top of your must-try list. The Lava Loaf oozes out sweet cream injected with robust flavours from salted egg yolk and is topped with salted egg crumbles and chunks of cheesecake. 
X-Cuzine, 292 Rama I Road, Pathum Wan, Bangkok, +6662 239 7132; Open: Mon-Sun, 10 am-10 pm.