It's not quite rosé, nor is it your typical sparkling.
A pét-nat (which it's so lovingly called today) is a sparkling wine that's made by a method so ancient that the French call it "methodé ancestrale". Up until about a decade ago, this unique genre was pretty hard to find, but the hip alternative to Champagne and prosecco has joined the growing list of jargon that's taken over wine lists recently. Here's a lowdown on what this trendy label means, and why you should try this new old-school wine at your next visit to the wine bar.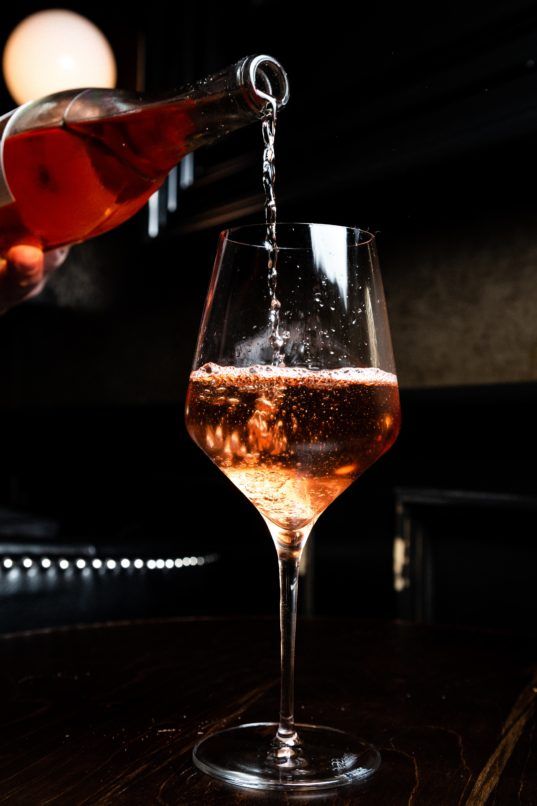 What is pét-nat?
Think of pét-nat as the wild cousin to Champagne and sparkling wine. Unlike sparkling wine however — which add sugar and yeast to still wine to trigger a second fermentation to produce bubbles — pét-nat is only partially fermented before being bottled.
The fermentation process then continues in the bottle where the rest of the carbon dioxide produced is trapped, and later absorbed into the wine after a period of rest, hence a name that roughly translates to "naturally sparkling."
Sounds pretty straightforward but production didn't use to be so simple. The sparkler actually pre-dates Champagne to go back centuries, having originated in the 16th century by monks residing in Limoux in the South of France. These ancient winemakers had to deal with seasonal temperature changes which caused the bottles to explode because of the pressure created from the carbon dioxide.
The process might've been perfected today to avoid lawsuits and fatalities — often with the help of modern refrigeration — but that is the essence of pétillant naturel. This informal, unpretentious sparkling wine can be made from any grape so it's not limited to white, rosé, or red, and can be bottled in styles that span from unfiltered, cloudy, and with yeast sediment to clean-as-a-whistle crystal clear.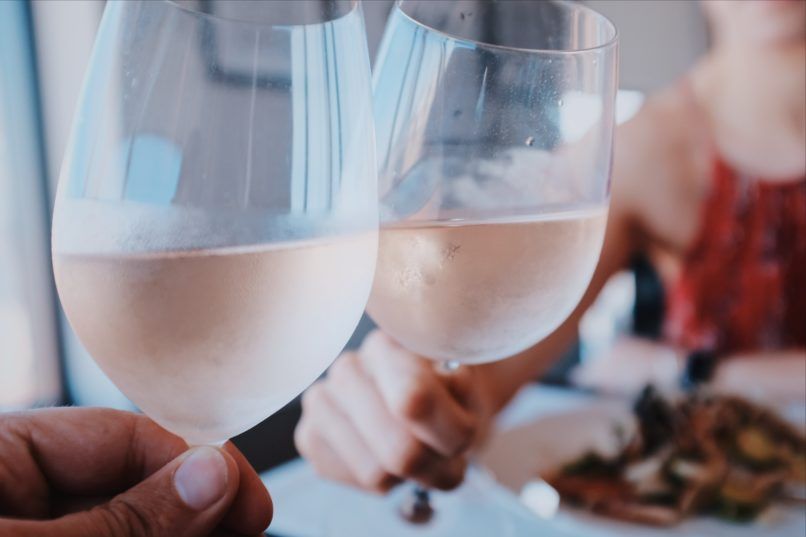 How to recognise a pét-nat
Some producers are helpful enough to put "pét-nat" or "pétillant naturel" on their labels, but otherwise you'll want to look out for terms like "methode ancestral" or "bottle fermented". The current leading areas that continue to make this fizzy varietal continues to be the Loire Valley in Limoux, but the Italians are catching up with "col fondo", which is essentially pét-nat Prosecco.
They're are also usually bottled with a crown cap (think beer and old coke bottles) instead of cork and a muselet.
If you're still unsure, just pop one open and have a sip. Typical winemaking involves so much control, from the types of grapes and temperature to the fermentation and aging process, but every bottle of pét-nat wine is different. This eccentricity can mean that for every bottle that's straightforward and easy-drinking, there is another that's incredible complex and nuanced. Some take on a similar yeasty flavour associated with Champagne, while others simply taste like freshly fermented juice. This might sound like serious inconsistency but the randomness — quite ironically — makes any flaw less glaring as compared to processed wines.
Because no additional sugars or preservatives are added, it's also a much healthier alternative to prosecco — which is usually loaded with both. Unlike the stoic world of wine however, this rustic sparkler is its own universe, and reminds us to let go and go with the flow — a philosophy all of us could do with today.
This article first appeared on Lifestyle Asia Singapore.