Celebrating its 20-year anniversary in the country, Starbucks Thailand has opened its biggest store yet at CentralWorld this June. Inspired by local art, the outlet glimmers in dark wood and gold, inviting customers to enjoy a wholesome Starbucks experience in the heart of the buzzing shopper's paradise.
Yet whilst the interiors are sure to catch the eye of avid Instagrammers, the coffee makers are excited to introduce two brand new features: a Starbucks Reserve Bar, and, for the first time in Asia, a line of Starbucks Draft beverages which have been infused with nitrogen. Where 'draft' and 'nitrogen' may have once wandered far from the average coffee experience, Starbucks is providing these extraordinary options from a specialty coffee tap, and bringing to reality our dreams of an endless cascade of caffeine. Not just a treat for the taste buds, the draft counter offers a variety of coffee and tea, filled to the brim of your cup right before your eyes.
Whether you go for a coffee on tap or prefer to stick to the classic Starbucks menu, customers can enjoy their freshly brewed beverages in a relaxed atmosphere. The high golden ceiling artfully resembles the natural landscape of coffee-growing terrains, and is complemented by the coffee-colour hues found throughout the 760-square-metre outlet. Inspired by Thailand's rich culture and artistry, vines of Thai botanical and floral motifs adorn the walls, many of which have been hand-painted by a team of local artists. Click ahead for a sneak peek inside the recently opened store, and head to the first floor at CentralWorld to experience its grandeur for yourself.
1
2
3
4
5
6
7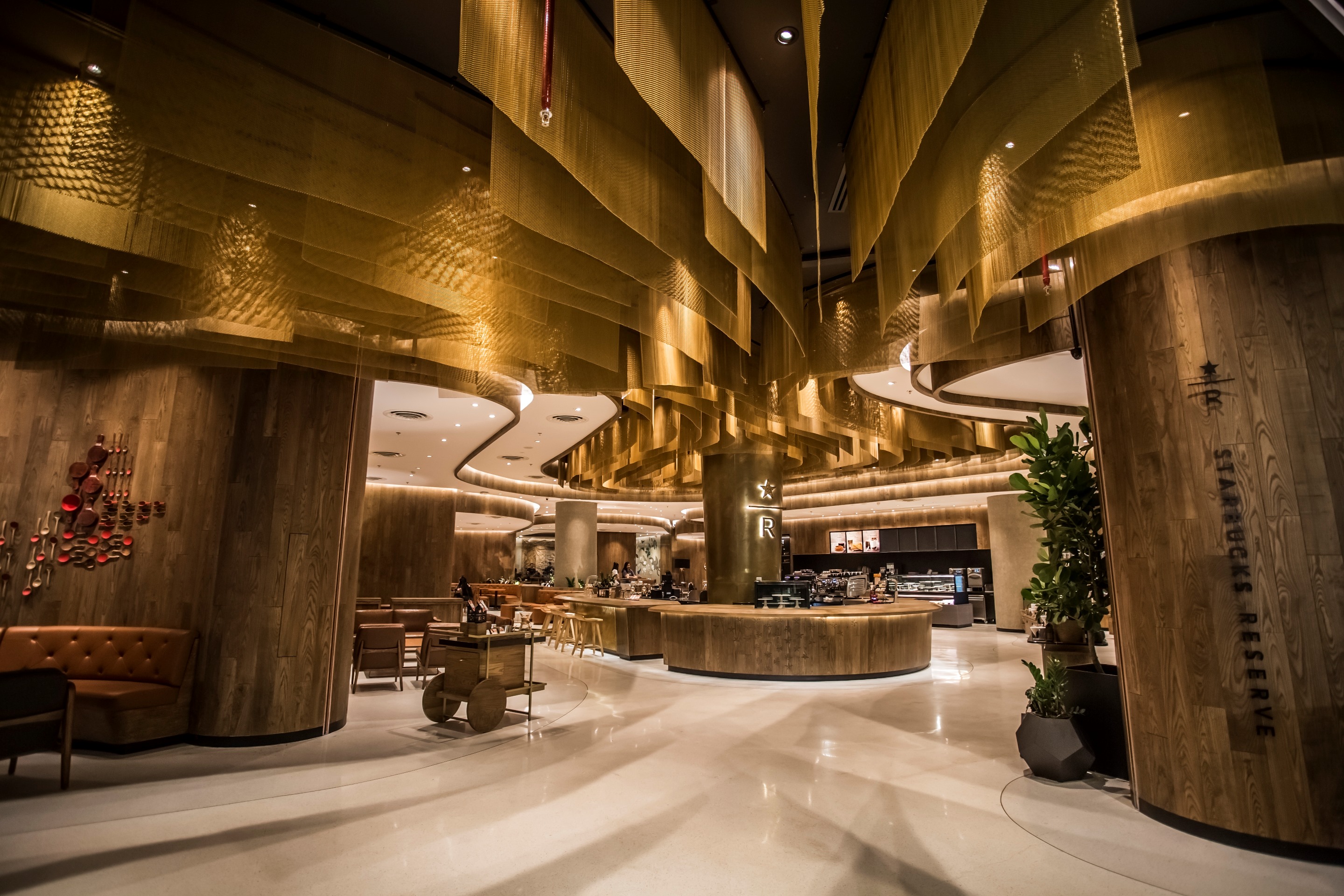 8