Not that we were ever not into sparkling water.
Takashi Murakami is offering us a little piece of his art for the price of a bottle of Perrier. The ultra-popular Japanese artist has agreed to recreate his famous flower motifs on the brand's bottles of sparkling water. And given the size of Murakami's following, this collaboration is likely to generate a buzz when it's released next month.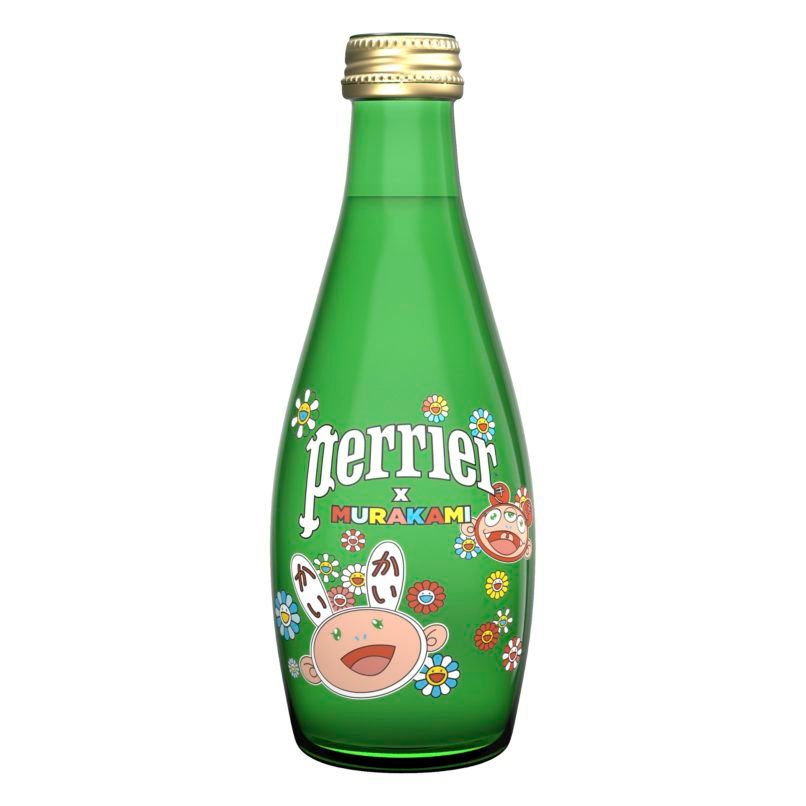 This may just be the trendiest collaboration of this fall. And fans of Japanese culture will no doubt be pleased to discover that it is Takashi Murakami who will be getting all the attention. The Japanese artist is famous worldwide for his rich imagination, which takes the form of patchworks of floral sketches and characters whose faces mirror the roundness and precision of manga. His pencil strokes will soon no longer be accessible simply for the small circle of contemporary art collectors and will soon land in the public space in a new format. Murakami has indeed agreed to bring his unique style to Perrier-brand bottles.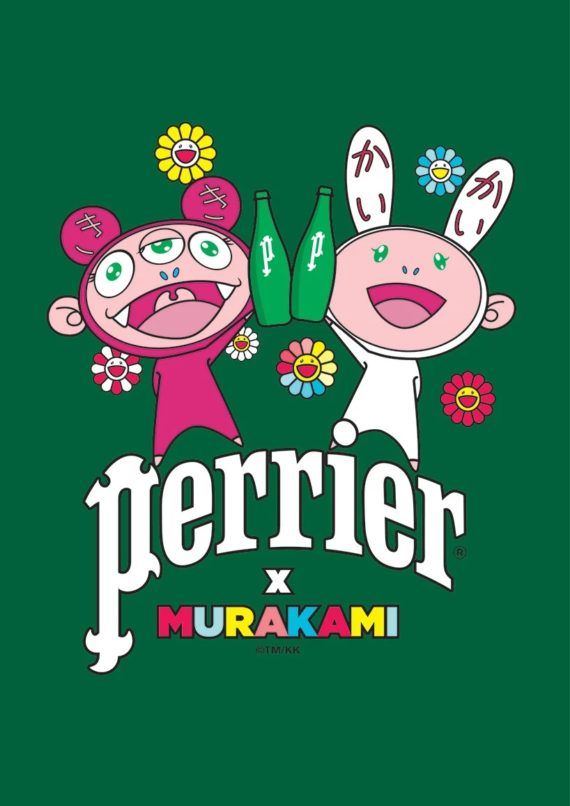 The French water brand, which is owned by Nestlé Waters, is already known for collaborating with renowned artists, including Andy Warhol and Salvatore Dali. But this new marketing coup will inevitably have a special flavor with the Murakami style, given the popularity of Japanese pop art.
And of course, the artist did not shy away from drawing his signature mascots on the glass and cans of the range. KaiKai and Kiki are two rabbit-like creatures who have already had the privilege of being transformed into sculptures, paintings and even characters in animated films.
The very first examples of this collection will be glass bottles, expected in October. It will be necessary to wait until 2021 to complete the range with plastic bottles and cans.
This article is published via AFP Relaxnews.