Have you been doing it like how we've been doing it?
Have you been diving into mountains of popcorn, fried fish skin, and banana chips? Dipping mango into pla wan like there's no tomorrow? And using bingsu not just as a means to battle the on-again off-again heat but satisfy that raging sweet tooth, too?
As we're staying in more and going out less, there's no denying that our snack game has reached new levels and high scores. Granted, online yoga sessions are a fun way to work up a sweat in your Sathorn condo on a Saturday afternoon, but nothing quite beats the thrill of a Netflix binge with a glass of wine/champagne/tequila and a snack to suit come 8pm.
That's why for this edition of our Thirsty Thursday column, we've put together a list of popular Thai snacks and the boozy pairings you could put them together with. Many of these you can find at your local 7-11, whilst others may require some extra foraging about Bangkok city. Whether you're more a Pocky kinda gal or a prawn chips kinda lad, there's a little something for everyone to get experimental with here. Please remember to drink responsibly as you go along, and see you on the sofa.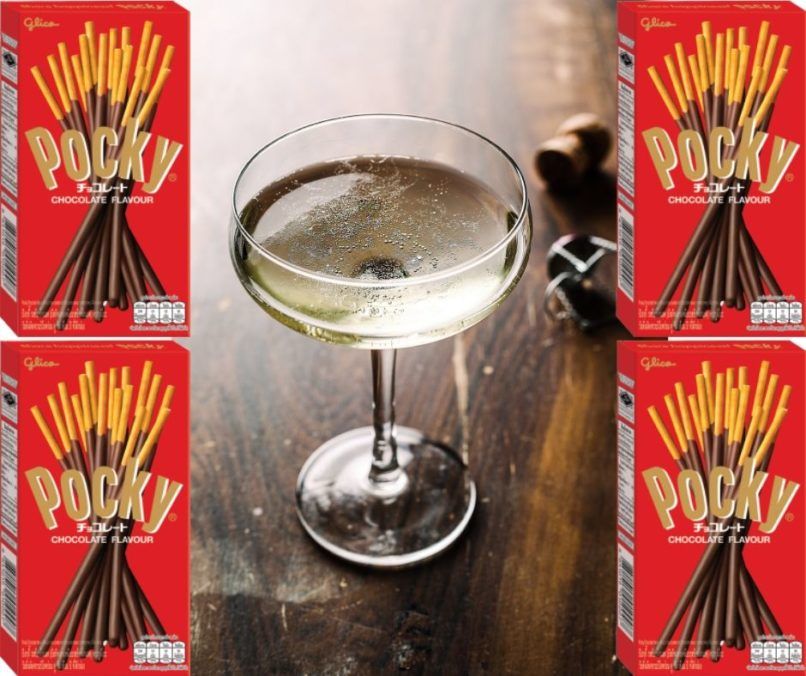 Pocky
Pair with: champagne
It's our version of pralines and champagne. Get with it.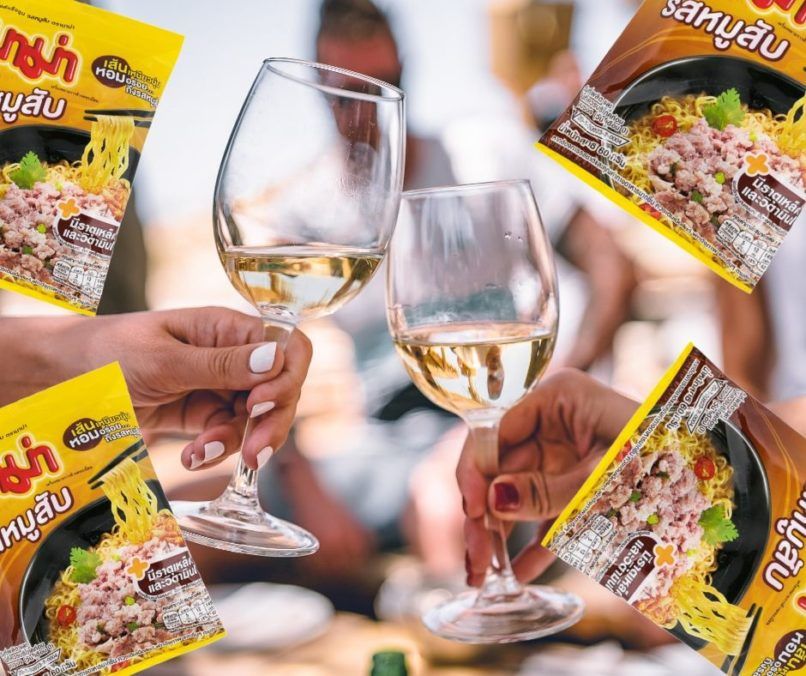 Instant Noodles
Pair with: a crisp white wine
A tad ironic considering instant noodles are probably in the Top 3 of Bangkokian favourite drunk foods, yet paired with white wine as a (heavier) snack at home, it can make a fine meal, too.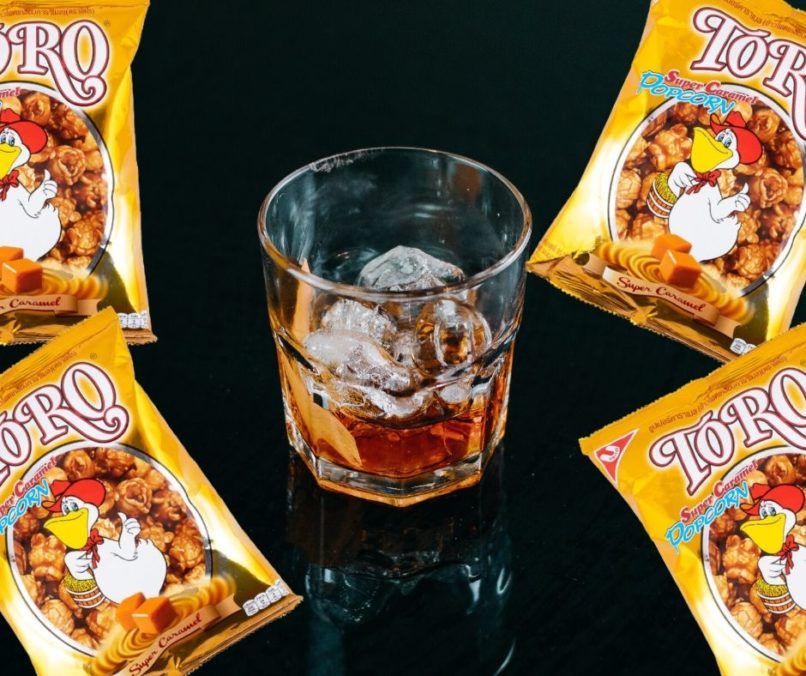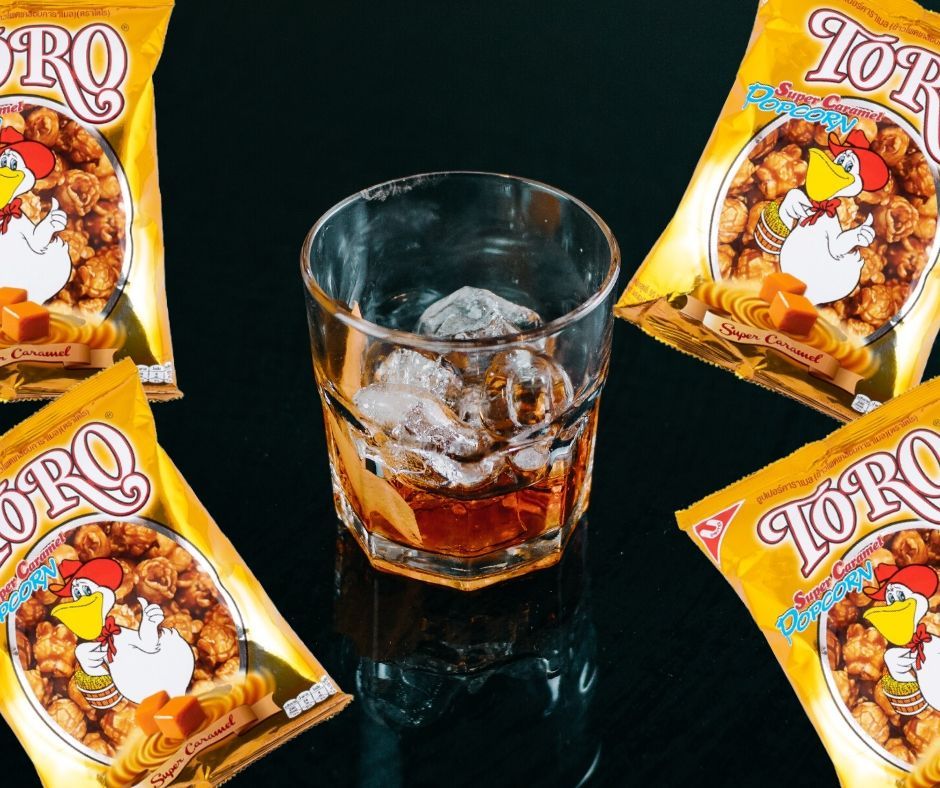 Sweet Popcorn
Pair with: whisky
Smokey scotch meets a sweet treat. They don't do this in Scotland, but they should.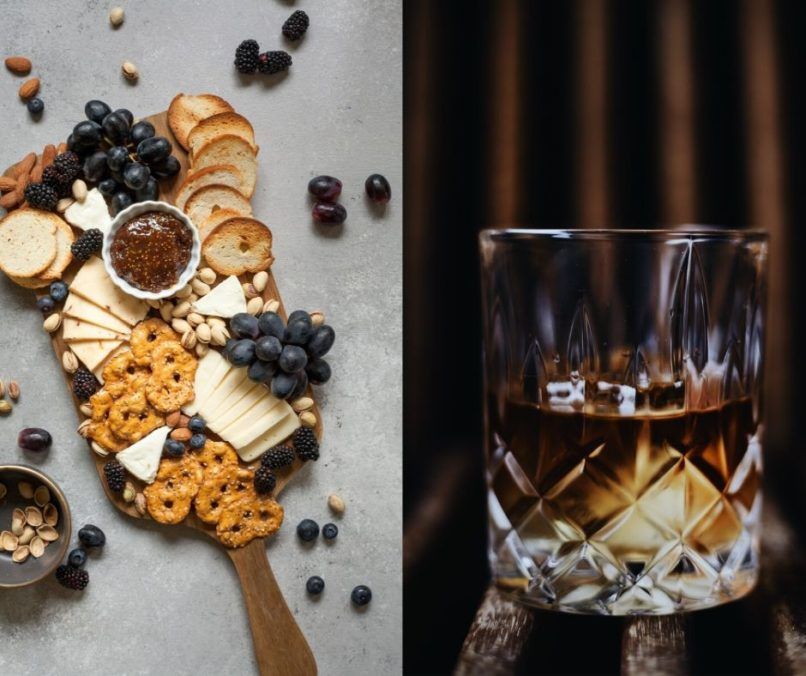 Cheese
Pair with: rum
Granted, the classic pairing for cheese is wine. But give this one a try if you want to switch things up a little. The wood and spicy flavour notes can really help bring out the tangy flavours of your aged gouda, gruyere, goat, or blue.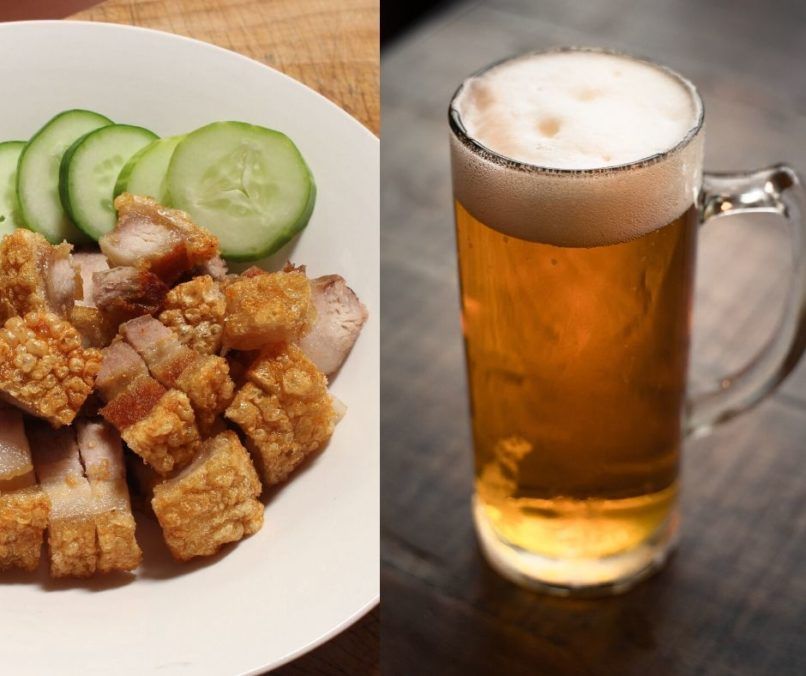 Crispy Pork Moo Krob
Pair with: beer
Nothing says "rustic indulgence" quite like this combo. Consider this the Thai version of pork crackling, except fattier, and thereby so much better.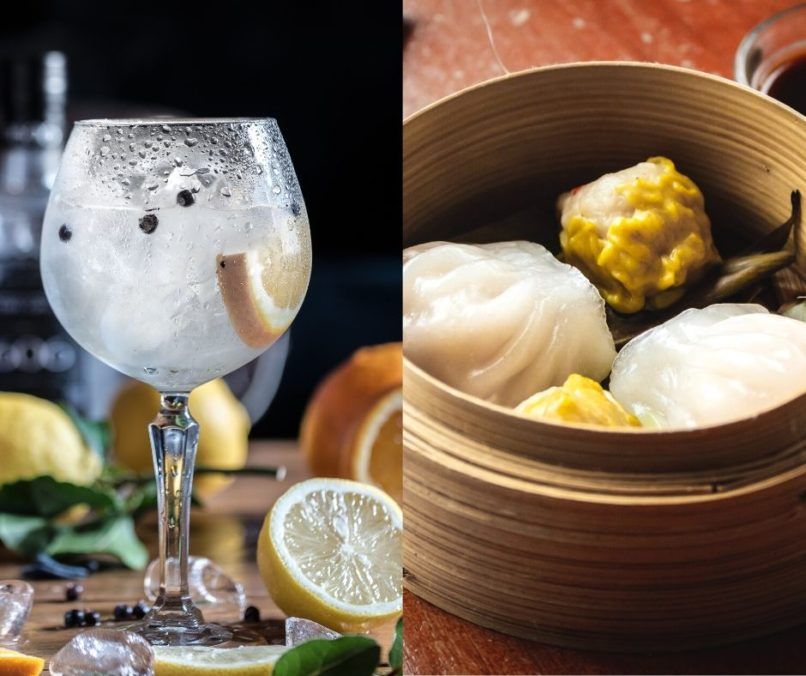 Steamed Dumplings
Pair with: gin
A G&T with prawn dumplings is the Asian urbanite symbol of sophistication. You heard it here first.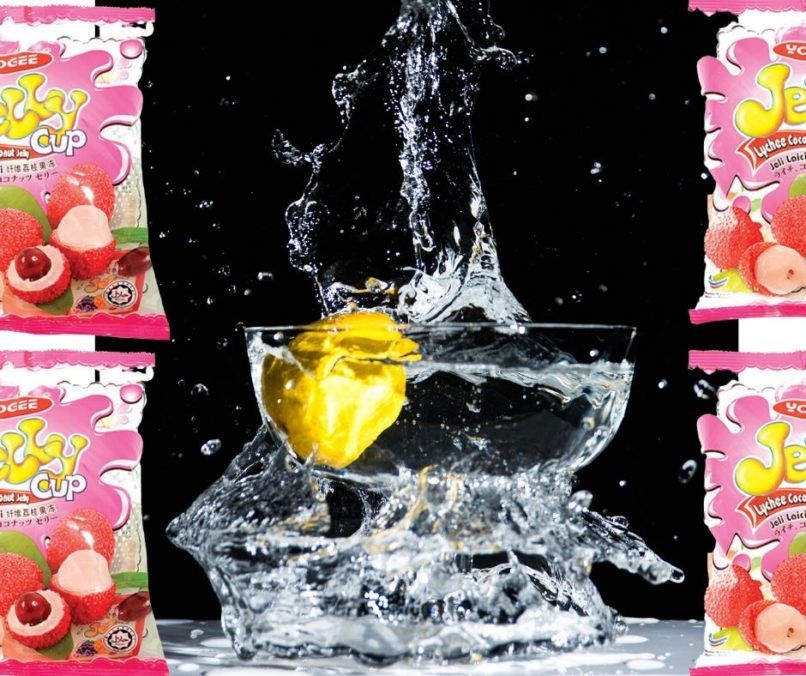 Jelly Candy
Pair with: vodka
A bit of a hardcore one, save this for when you don't have a conference call the next morning. Pro tip? Soak the gummies in vodka over night — but don't say we didn't warn you.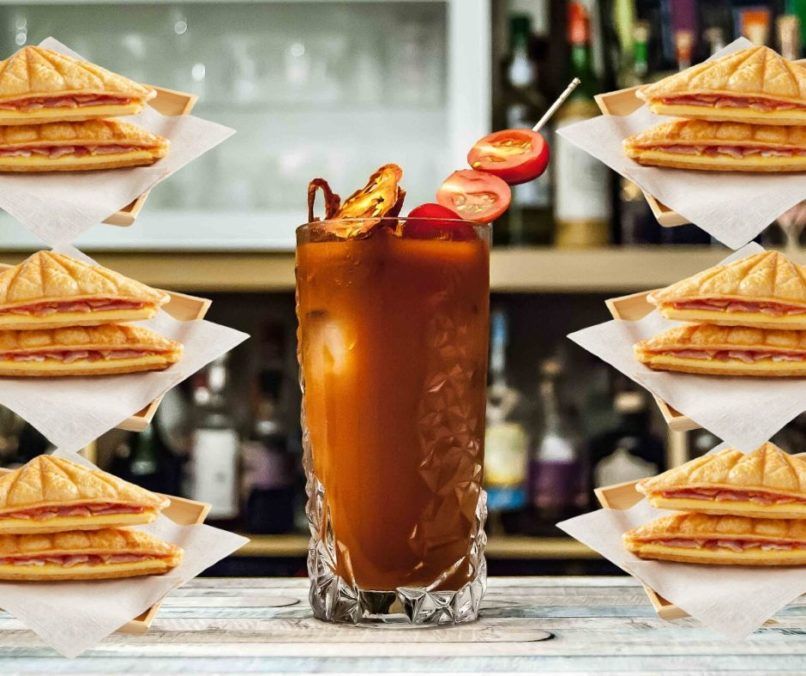 A Microwaveable 7-11 Sandwich
Pair with: a Bloody Mary
Whether you like to admit it or not, we've all fallen victim to those cheesy microwaveable sandwiches at 7-11. Pair it with a hefty Bloody Mary and pretend you're at brunch.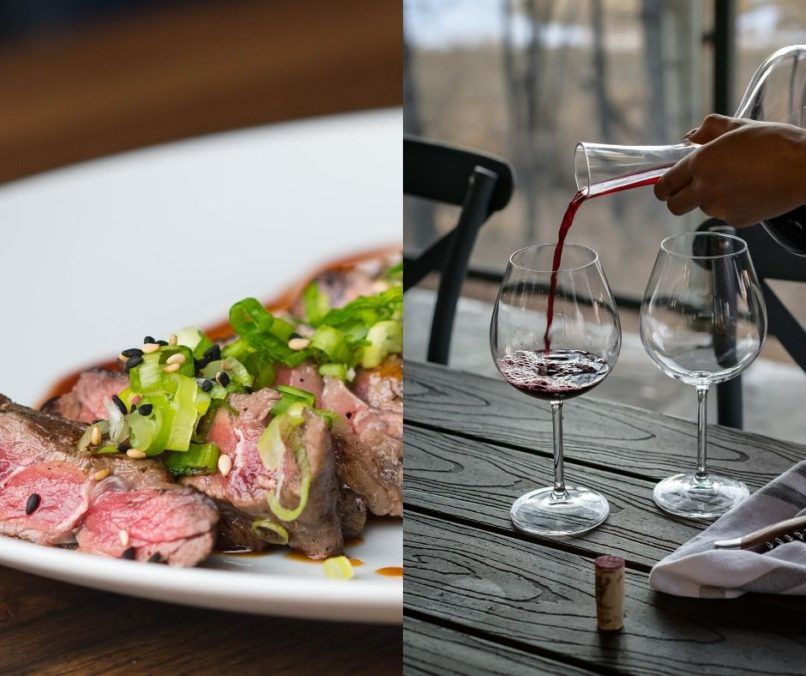 Crying Tiger Suea Rong Hai Thai Steak
Pair with: red wine
Pairing red meats with red wines is the oldest trick in the book. Consider this our very own local take.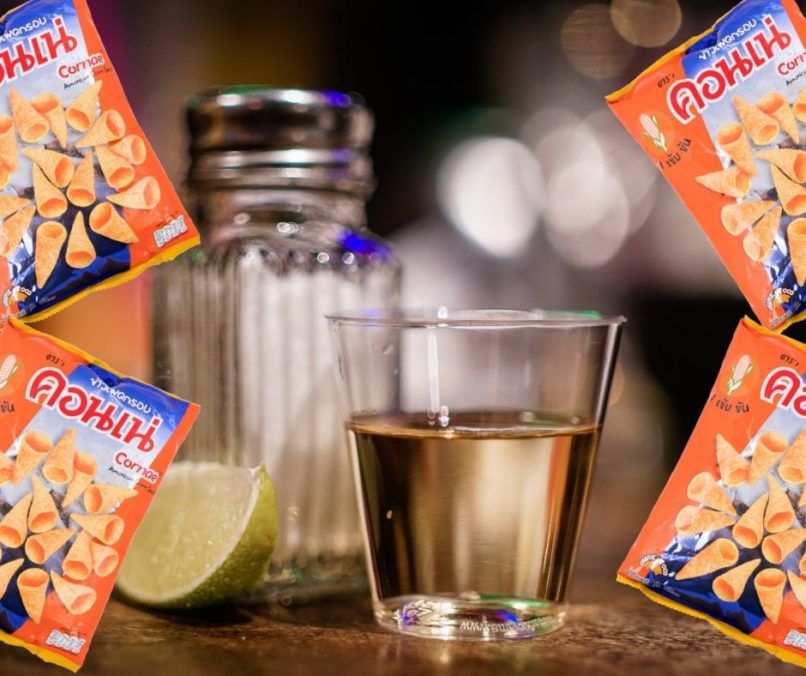 Corn Chips
Pair with: tequila
Granted, these aren't the classic Mexican type, but you can always pretend. Whip up a margarita and reminisce about travelling.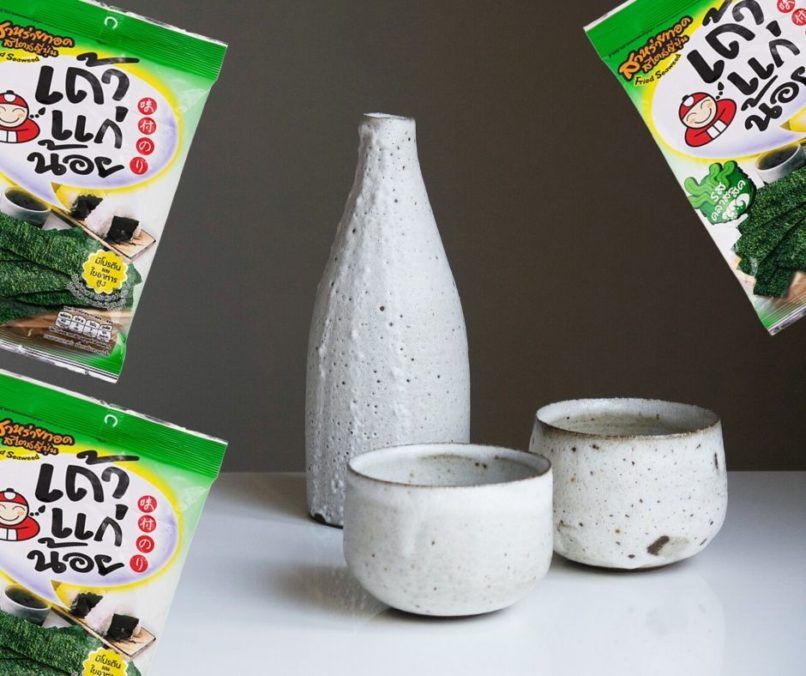 Seaweed Chips
Pair with: sake
Are we getting too literal?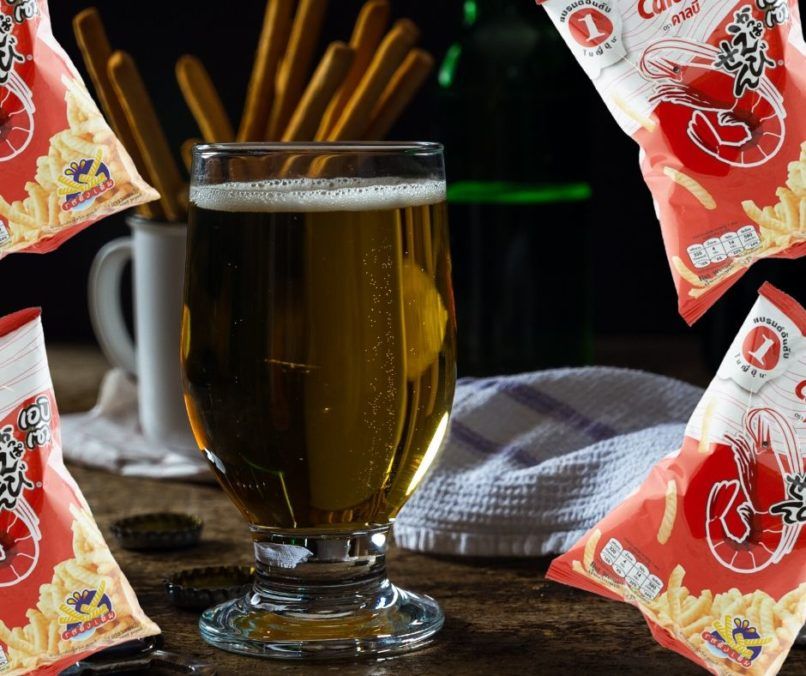 Prawn Chips
Pair with: cider
It's the lighter version of a beer and chip pairing. We're also starting to run out of alcohol types here.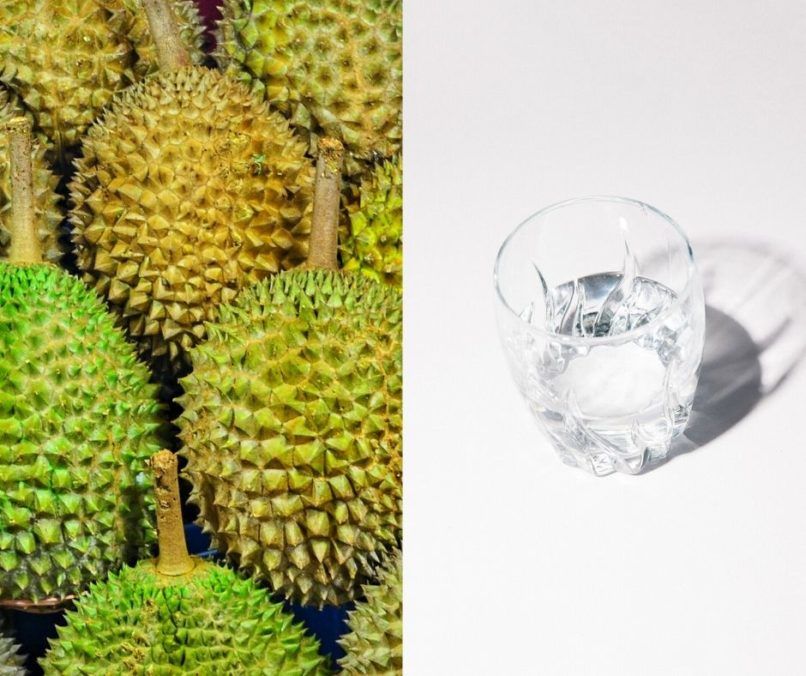 Durian
Pair with: everything that is not alcohol
Never, ever, pair durian with alcoholic drinks. After all that snacking, how about a glass of water?
This article first appeared on Lifestyle Asia Bangkok on 7 May 2020.