It's Bangkok, so of course, there'll always be something new when it comes to drinking. Knowing where to drink is key, and we have just what you need. Here are the best places to drink in Bangkok for this month of August.
It seems like the rainy season is here in full swing, and what better way to escape from the storm than to sit back and relax with a drink in hand. Better yet, imagine soaking up the vibes at chic bars as you catch up with your friends. You hear the faint sound of rain outside, but the tunes of the live band playing comes back to focus, accompanied by the laughter across the bar from like-minded folks enjoying themselves. That just hits the spot, doesn't it?
We have just the place for that—follow along and put these amazing bars on your bucket list.
[Featured and hero image credit: Midsummer Night's Dream Bar]
Where to drink in Bangkok this August 2022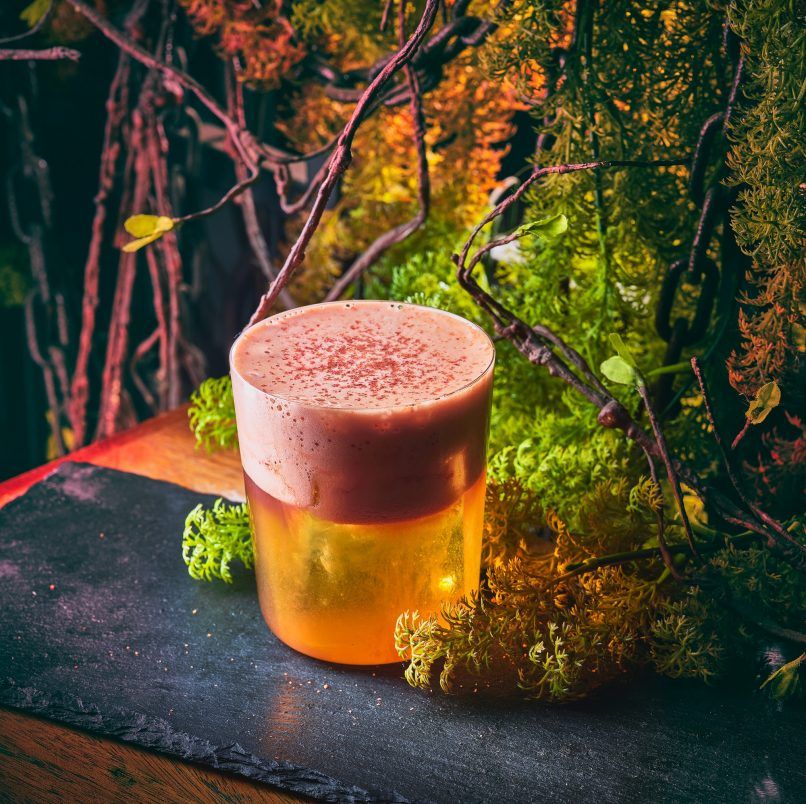 Midsummer Night's Dream unveils new drinks menu
It's easy to miss this hidden speakeasy, for it is tucked away above a gorgeous flower shop in Thonglor. But don't actually miss it, though, as you'll definitely regret it. Midsummer Night's Dream Bar is inspired by the Shakespearean comedy of the same name, and the drinks are nothing short of poetry. They recently debuted a new cocktail journey, titled 'Act I', consisting of 15 drinks with florals as the key ingredient. Try the 'Theseus Morning Hunt,' a complex, yet deeply creative drink made from Niam White Pampero Rum, Caribbean pineapple liquer and custard, then topped with mulled wine foam with palm sugar and plant-based bacon. In fact, all the drinks on the menu are inventive and amazing in flavour, as if begging you to compare it to a Summer's day.
Find out more information here.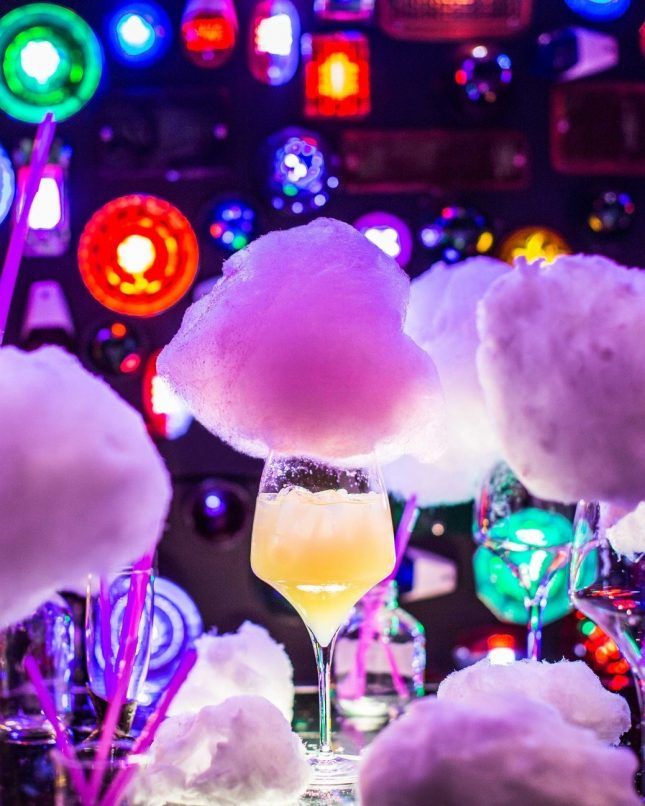 Woobar is back in business seven days a week
After its grand reopening in February, Woo Bar announced that they are now open daily from 3-11pm. Set in the heart of Sathorn, the W Bangkok hotel is surrounded by brilliant nightlife, shops, restaurants, and many more. Its G Floor houses the Woo Bar, a sleek, vibrant nightclub with talented lineups of DJs waiting to entertain the guests as they take a sip from an array of signature drinks, wines, and spirits.
They also used to hold extravagant events on the regular, and seeing how they are not reopening in all its glory, we are holding our breaths for those parties to return. Definitely be on the lookout.
Find out more information here.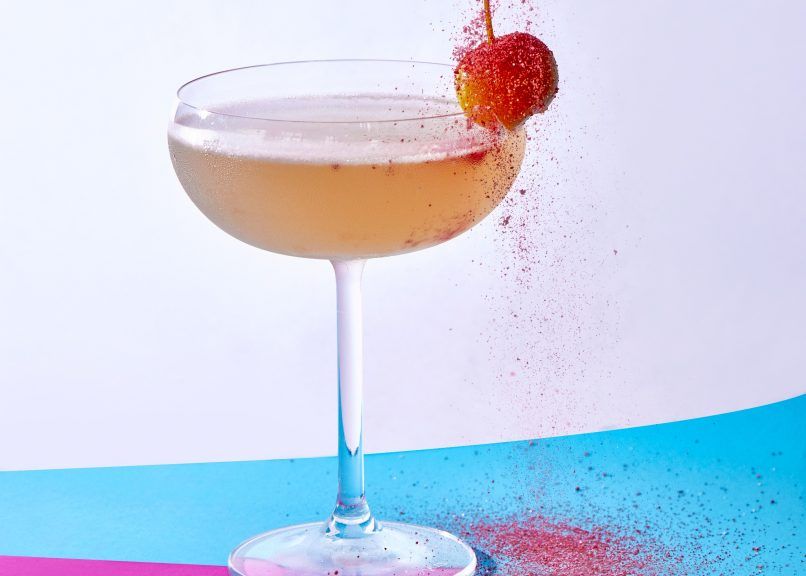 Bar.Yard debuts new cocktails
The Kimpton-Maalai Bangkok's own rooftop bar announces eight new cocktails under the theme of "Tropical Oasis." The new drinks take inspiration from the fun-loving region of South America, and feature refreshing ingredients from tamarind to pistachio. These liquid courages are perfect for a night out with your best friends. Coupled with the tiki vibes of the place and the house music the DJ has on, it will be a night to remember. Remember to order the tacos.
Find out more information here.
YOLO Group's Teens of Thailand, Asia Today, Tax, and Independence unveil new cocktail menus
Lovers of Chinatown's Soi Nana will recognise these iconic spots: Teens of Thailand, Asia Today, Tax, and the newly-opened Independence. They unveiled new additions to their menus all at the same time, and frequent customers could not be more excited. Teens of Thailand's newest highlight cocktail is the Chili-Salted Pineapple Gin Tonic, which adds a lovely local, spicy touch to the iconic gin and tonic combo. They also announced a plan to release three new drinks every three months, so stay tuned.
Asia Today is known for including local honeys in their creations—that will still be the same, but they're adding new local ingredients into the mix. Examples include the Certified Clarity, a vodka-based cocktail with profiles of honey from Chiang Rai and vermouth, served with homemade hojicha strawberry seltzer, or the Bitter Have My Moni, a unique twist on the Negroni made from gin, giant honey bee, house cherry liquer, bitter liquer, pickled vermouth, and verjus crafted from starfruit and Indian gooseberries.
Tax is seeing new menus with the inclusion of new ingredients, such as sakura and peach, to their housemade vinegar—their star component. If you're feeling adventurous, try the Breakfast, a gin-based drink with notes of orange and passion fruit. It is then spiced with cumin, coriander, and homemade shrub, then garnished with pink peppercorn and finished with a few drops of soy sauce. This Breakfast will really perk you right up.
Finally, Independence, the newest bar of the group—conceptualised as a 'proper dive bar'—is adding a new menu with character like no other. The Fake Ass Negroni is a fun spin on the classic crafted with dry sherry, Niepoort Ruby, Sacred Rosehip, and concentrated bitter liquer. A grand night of bar-hopping awaits.