Ever wondered why memorable moments are built around the kitchen? You are about to find out.
In this fast-paced world, it's the simple things that bring us happiness more than anything. One of these is cooking and eating together with your loved ones. 
And now, aiming to make more of those precious moments a thing of reality, comes HomeSpace Market.
The newly-launched online platform aims to bring you quality products and wholesome experiences that are going to spruce up your days during (and after) this lengthy lockdown period. HomeSpace Market has kickstarted its project with a family of brands that specialise in food and beverages. Drumroll please…
[All images courtesy of HomeSpace Market]
Dreaming of making that Blueberry Ricotta Pancakes from Roast? Or in the mood for Bear Claws with Macadamia Spread from Roots?  
Luckily, we can expect to see our favourite products and homemade ingredients from Roast, Roots, Ocken, and Little Pea Cafe, all together in one space now. HomeSpace Market also houses an array of scrumptious snacks, freshly baked pastries, and downright kitchen essentials. A surefire way to get cooking again, we especially love their cooking kits that allow you to cook signature dishes at home in the most hassle-free way. To make it easier for you, these Recipes in a Box also come with a video, so if you are a complete newbie in the kitchen, fear no more.
What to eat?
From freshly baked breads and pastry to a combination of mouth-watering savoury snacks, spreads, and sweet bites, there's nothing you wouldn't be able to hunt down at HomeSpace Market. Craving for some homemade ice creams? We suggest digging in with Ocken's Fig Lead and Blackberry Swirl Cream Cheese or Roast's classic Dark Chocolate and Vanilla Bean.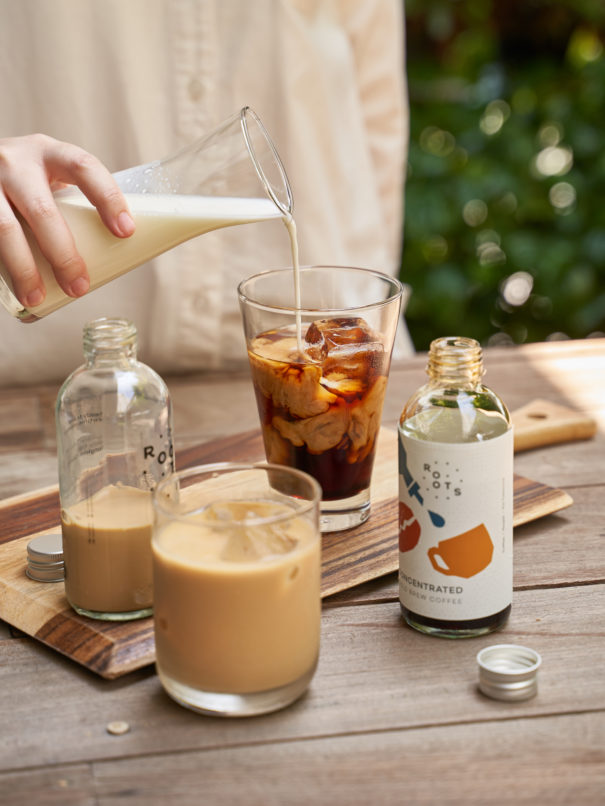 What to drink? 
Sip those instant refreshments like Roots' Cold Brew Coffee and Roast's Signature Iced Tea. Or, opt for citrus-filled fresh juices from their all-natural ingredients on-the-go. 
What can you cook?
Experiment a little with your cookery skills and storm something up in your pantry. HomeSpace Market houses fine-quality ingredients that are easy enough to create a wholesome meal at home within minutes. From a range of homemade pasta paired with rich sauces to homebred meats and cheese — it can all be found via this user-friendly platform. 
Recipe in a Box
Now, for our showstopper of this homely platform — the Recipe in a Box brings all pantry essentials from Roast, Ocken, and Little Pea Cafe. This treasure box contains all the secret ingredients that have already been prepped for you with simple recipe guides so you can also experience cooking their star dishes and feel like a chef in your own kitchen. Everything is put together with just the right amount you need to make your favourite chicken nuggets from Little Pea Cafe or to fry up those patties for Wagyu Mini Double Cheese Burger just like Ocken does. 
How to Order
Simply place your order at homespacemarket.com before 4 pm and expect next-day delivery. Delivery is currently available all around Bangkok and very soon we might see HomeSpace Market expanding outside the city. Keep an eye for a lot more variety hitting their store soon.