It's no secret Bangkokians love pretty things.
We go to breakfast, lunch, and dinner with a "Camera Eats First" mentality, often times heading to hip places simply because they'd fare well on the 'gram.
It's a generalisation and a bit of a stereotype, but you know who you are if that's who you are. At the newly-opened and revamped Sundance Lounge, we're thrilled to report your 'gram will be well-accommodated, but your tastebuds and your level of inspiration will reach even higher levels. Read on for our full review.
[All images courtesy of Sundance Lounge]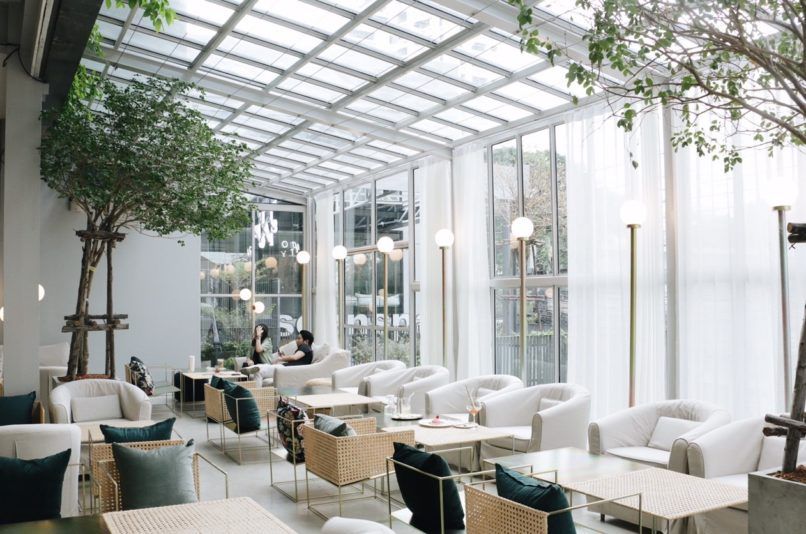 Location
The new Sundance Lounge sits inside the Seenspace building on Thonglor 13. It is a multi-concept restaurant that is part of a multi-concept space housing a coffee roaster and a lifestyle store as well, making it an adequate hangout spot for any time of day. It's tucked into a soi but it's easy to get to, be it by car or by bike (which you could also take down Thonglor if you come by BTS).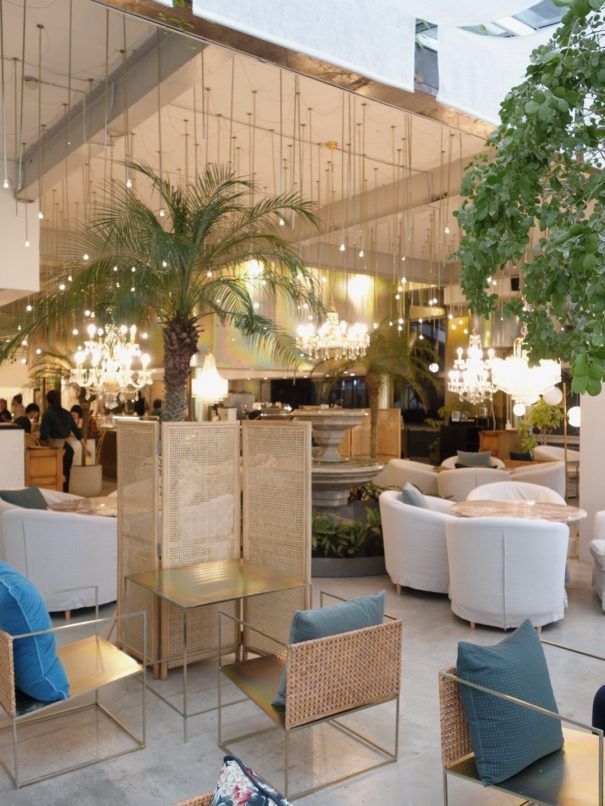 Ambience
One thing that stands out about Sundance Lounge is the vast amount of natural light, the openness, and the generally airy ambience.
There's a lot of thought put into the glamorous yet understated decor, ranging from the pink marble and shimmery metallic tables to scallop-edged plates and gold-tone cutlery. Small, mismatching chandeliers dangle from the ceiling in the restaurant area, which flows smoothly into the coffee and concept store space. It combines both a minimalist and modern aesthetic with delicate and feminine accents. The people that hang out here blend in seamlessly: good-looking, cool, nonchalant; creative types or mums of Thonglor in the late morning types.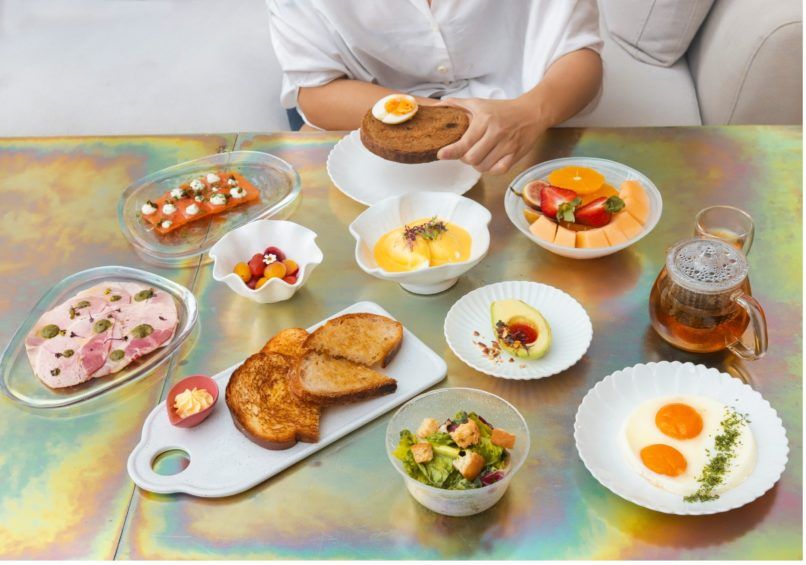 Food & Drink
There are two main menus at Sundance Lounge. One is for dinner, and will be accompanied with a monthly rotating wine selection and cocktails, and one is for brunch. We dropped by for brunch.
Aiming to serve "fancy yet hearty and comforting dishes," there was everything from a build-your-own-breakfast selection to a whole series of lobster dishes (THB 650-950) on the menu. The brioche toasts are a popular choice (especially with home-made roast beef for THB 540), yet our favourite was definitely the foie gras crepe with maple syrup and bacon (THB 750). It's not a day for dieting, and if you really want to go all out on your cheat day, definitely add in the peanut butter cream croissant (THB 320), stuffed with blueberry jam and figs and topped with roasted peanuts.
Our clothes are feeling tighter just thinking about it again.
As for drinks, specialty coffee brand Brave Roasters is behind all the great caffeine at Sundance Lounge, yet there is also a really impressive selection of 'Tarot Teas.' If, like us, you're super into astrology, you will love these, as they are inspired by tarot cards, and happen to taste really good and fragrant, too. If you're in the mood for romance, go for The Lovers (THB 180) — a blend of green tea with vanilla and rum.
Concept Store
We're not sure about you, but we're real suckers for a good concept store, and Un-Formed at Sundance Lounge really does not disappoint.
Featuring different items by homegrown brands spanning all home, fashion, and lifestyle, there's many a rare find to be found here, and at wildly affordable prices too (also a rare find to be found here).
On our visit, we couldn't leave without buying a set of silver ear cuffs and a few bars of artisanal soap. We were also eyeing two bubble glass vases and Pulp Fiction stickers. It's a whole thing.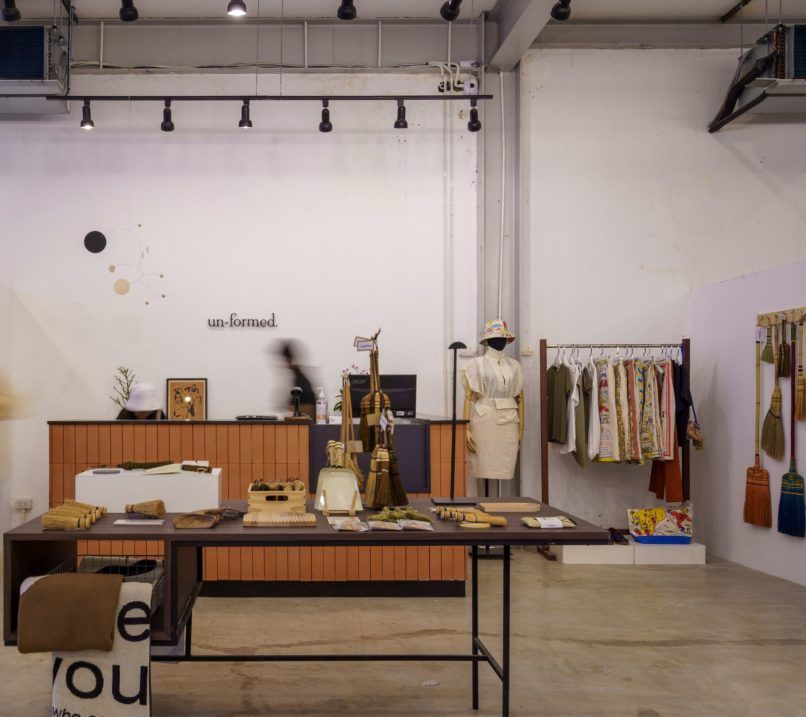 Verdict
There's something really summery about Sundance Lounge. It's packed with an energy that reminds you of a garden party in spring, minus the heat and the bugs. A little bit glitzy but not over the top, it is a cosy space for brunch with the gals, an afternoon to work on your novel, or a pit stop between meetings to explore and uncover a little inspiration in the midst of a buzz about town.
(And if you still don't believe us: check out their Instagram).
Sundance Lounge at Seenspace, Thonglor 13, +66 2 185 2728; Open daily 9am-6pm, and soon for dinner sessions from 6pm to 11pm. Stay tuned.