Craving for a glazed roasted salmon or a praline choux? The Rosewood Bangkok has got you covered. 
The luxury hotel debuts it's "Rosewood Bangkok On The Move Drive-Through" to serve Bangkokians in the most efficient way possible during this critical time. This luxury drive-through concept is offering quality produce, butchery, artisanal sauces, freshly baked bread, scrumptious pastries, and healthy meals. The Rosewood Bangkok aims to provide an all-easy order, secured with pick-up service that requests one hour's advance order online.
[All images courtesy Rosewood Bangkok]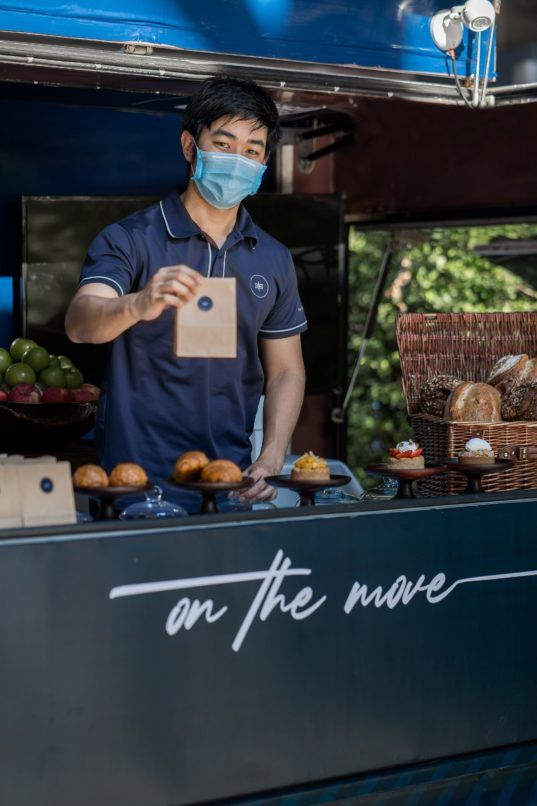 What's on the menu?
Expect to indulge in some garden-fresh vegetable boxes, premium meats and ready-to-eat artisanal Western and Thai sauces. Bread lovers, hold your hearts, because a variety of oven-baked loaves of bread are coming your way from the hotel's kitchens. Think, mini baguetted, country bread, multigrain, and foccacia. To satisfy your sweet tooth, mouth-watering desserts are available to order too, such as a lemon meringue tart and apple cinnamon crumble tart.
If you require a special meal diet, then fret not, their pre-cooked healthy plans are also offered with choices of clean food, low-carb meals, and vegetarian options. Some of the healthy meal choices include spaghetti squash with chickpeas, roasted salmon glazed with red pepper coulis, and broccoli quinoa casserole. Every day there is a different menu for lunch and dinner to entice you.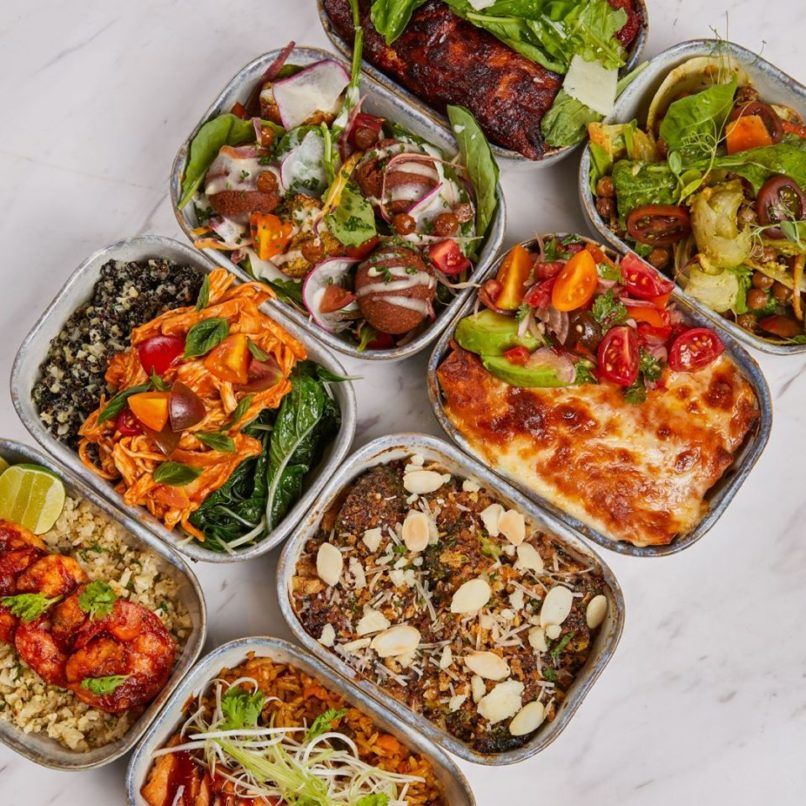 Needless to say, this drive-through initiative has been inspired by the hotel's dedication towards building relationships with local suppliers and celebrating their bounty with the community. Hereby, it exemplifies the "Partners in Provenance" program of Rosewood Hotels and Resorts, where hotel chefs have a passionate commitment to source and beautifully showcase their locally produced, sustainable, and seasonal ingredients. It seems like there couldn't be a better time than now, to try all the new burst of flavours from the comfort of our homes. 
How do I order?
Simply pre-order your meal from Rosewood Bangkok an hour before via phone or email and expect to envision a healthy meal during pickup from 11 am- 6 pm daily. For lunch boxes, make sure you order before 2 pm, and for dinner boxes, order after 2 pm (the last order is at 4 pm). You can order via the Rosewood Bangkok on the Move website, or for more information, call +66-2-080-0088 or email bangkok@rosewoodhotels.com.