If there's anything the COVID-19 pandemic has taught us, it's the importance of keeping a clean living space.
The last thing you probably want during this time is to get your allergy sniffles confused for COVID-19 symptoms. But fret not: you can avoid those symptoms by simply keeping your living space free of germs, dust, and bacteria. With that in mind, we recommend these clean living gadgets from MEX to keep keep your immune system happy and make your best life at home.
For clean space: MEX VACIO VS505 Cordless Vacuum Cleaner
If dust is your number one enemy, you can easily eliminate them with a vacuum cleaner. From dust bunnies to pet dander, MEX's VACIO VS505 will bust any type of dust you're battling with. It embraces a cordless design which means you can freely vacuum any corner of your house without worrying about accidentally unplugging your vacuum cleaner or tripping over wires. The compact design also means it's perfect for city dwellers who live in tight spaces like condominiums and apartments.
The vacuum comes with 7 interchangeable attachments that will optimise your cleaning process for different types of spaces. The upholstery brush is great for vacuuming your couches while the crevice brush will help you reach dust in the deepest corners of your house. Additionally, the dual vacuum and mop feature means you'll get two jobs done at once – no more mopping after vacuuming. The vacuum is equipped with a standard HEPA filter which removes 99.7% of particles that are as small as 0.3 microns.
Price: THB 9900
Warranty: 2 years
Where to buy: In stores or online.
For clean air: MEX Purifina P401 Air Purifier
Small dust particles and VOCs that float around may not be visible to you, but breathing them can trigger immune responses like runny nose or sneezing. Keeping your air cleaner can help reduce your chances of inhaling allergens, and an air purifier like MEX's Purifina P401 can do just that. The high-performance purifier make the air circulate faster, reducing your chances of inhaling any particles that were previously present. If you live in a studio apartment, it will pretty much cover your entire space (up to 48 square meters).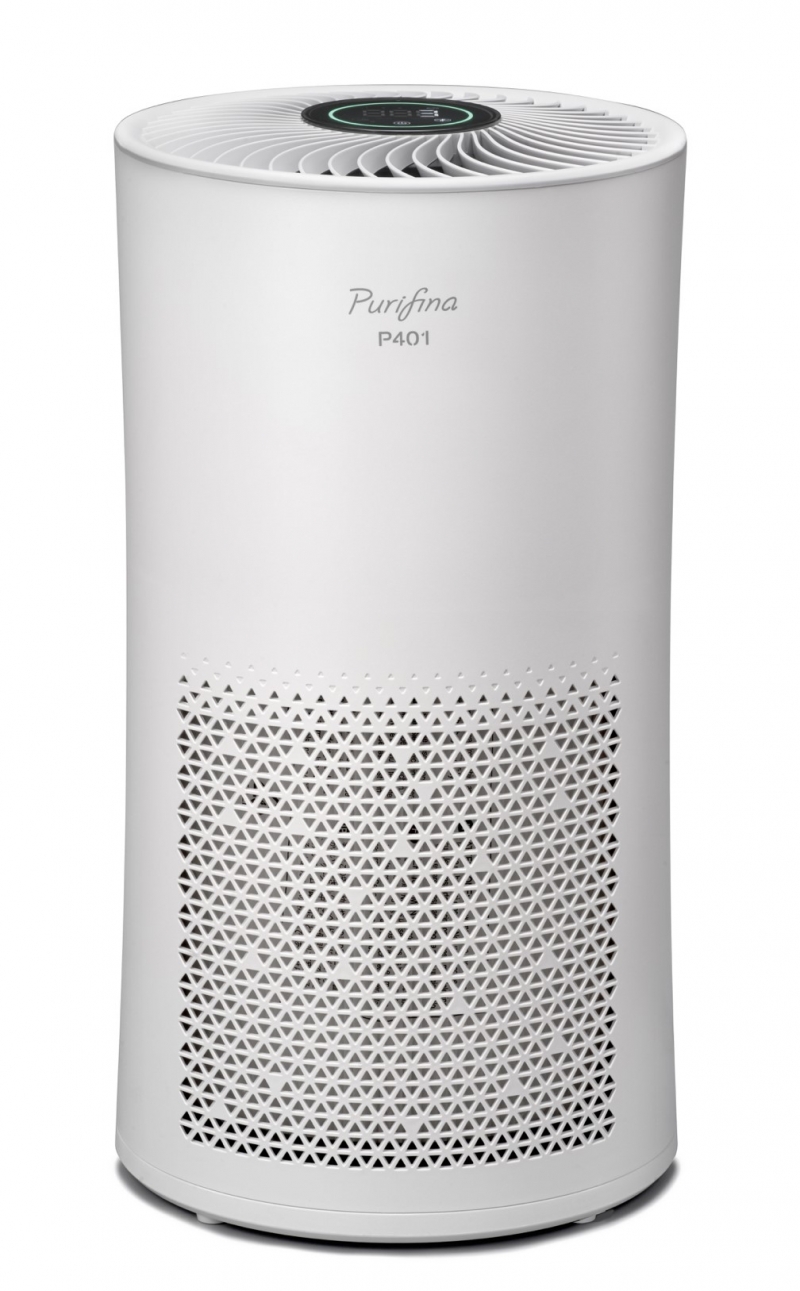 The Triple All-in-one Filter, which comprises a pre-filter, HEPA filter, and an activated carbon layer, will remove 99.97% of particles under 0.3 microns from your air. These include bacteria, fungi, dust mites, and viruses. This purifier doesn't just eliminate the nasty particles in the air, but it also ensures you can easily see what it's doing. Equipped with an AQI display and touchscreen LED, this is one of the most user-friendly purifiers we've come across.
Price: THB 8990
Warranty: 2 years
Where to buy: In stores or online.
For clean water: Cuckoo by MEX MN 021W Nano Water Purifier
Another component to complete your clean living lifestyle is by drinking clean water. Though tap water contains many healthy minerals that your body needs, depending on where you live, it can also be contaminated with anything from lead to chlorine and carcinogens. MEX's MN 021W Nano Water Purifier can filter particle sizes as small as 0.001 microns. This 5-step purifier works by first filtering any sediments in your water. The carbon filter then works in 3 steps to remove unpleasant tastes and odours while maintaining the healthy minerals present in the water. The last stage, which is the nano-positive filter, is responsible for removing live organisms like viruses, bacteria, and enzymes.
With a filtering capability of up to 3600 litres, the filters will last you anywhere between 4 months to a year, depending on the water quality in your area. But unlike any regular purifier, this electric purifier is equipped with smart settings for dispensing different quantities of water, and the filters work to optimise the filtration process for different water levels.
Price: THB 8490
Warranty: 2 years (?)
Where to buy: In stores or online.
For more information, visit the MEX Appliance online, on Facebook, YouTube, Instagram, Twitter, or via LINE at @mexappliance.