As we are all aware, the pandemic doesn't leave much room for any outdoor activities — even with taking walks out on the streets. So leave alone the idea of your usual visits to the museums and beautiful architectural landmarks.
But do not fear: Google is here to help us visit some of the world's most beautiful buildings. Here are four ideas for virtual tours that will enable architecture enthusiasts to get away from it all.
[Featured image credit and hero image credit: AFP Photo/Alberto Pizzoli]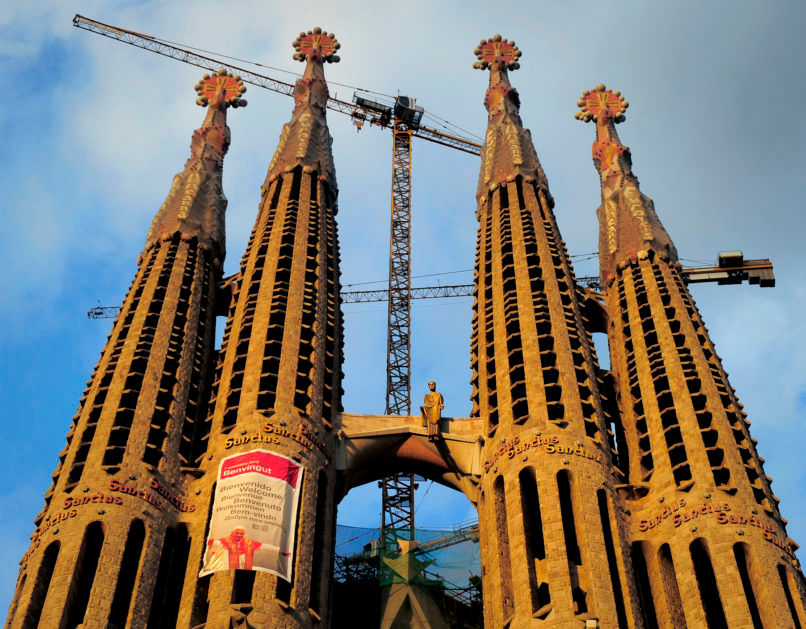 The Villa Savoye by Le Corbusier in Poissy, France

One of the great masters of 20th-century architecture, Le Corbusier was given carte blanche to design the Villa Savoye, a rich client's second home in Poissy, Île-de-France. The resulting building is an embodiment of the French genius's vision for modern architecture. It notably features a reinforced concrete structure built on pilotis to liberate space underneath the building, a roof garden, an open-plan interior, long horizontal windows and freely-designed facades that are unconstrained by load-bearing. Built at the end of the 1920s, the Villa Savoye became a listed monument in 1964, one of the few buildings to be awarded this status during Le Corbusier's lifetime.
The MAXXI Museum by Zaha Hadid in Rome
Finally opened ten years ago, this daring structure in the eternal city was designed by one of the most eminent figures in 21st-century architecture, the recently deceased Zaha Hadid, who was the first woman to be awarded the Pritzker Architecture Prize.
The Solomon R. Guggenheim Museum by Frank Lloyd Wright in New York
The flagship of the Guggenheim museum network, this extraordinary building, which dates from 1959, is currently closed to limit the spread of the coronavirus. However, the Guggenheim's website offers a host of activities to stave off boredom during lockdown.
Gaudi's Sagrada Família in Barcelona
The Catalan city's most iconic monument, Gaudi's enormous basilica is still unfinished, despite being under construction since the late 19th century. Thanks to the magic of Google, you can explore this fantastic combination of Gothic and Art Nouveau styles from the comfort of your couch. if you wish to find out more about the famous building, Google Arts & Culture also has a dedicated portal: https://artsandculture.google.com/story/discover-the-unique-architecture-of-antoni-gaudi/iQLiJvHIVcEzIw
This article is published via AFP Relaxnews.