The official trailer of Netflix's Never Have I Ever season 3 dropped on 27 July to the excitement of the fans of the teen comedy. The third season is set to premiere on 12 August, with 10 half-hour episodes.
The series from creators Mindy Kaling and Lang Fisher, who had previously worked together on The Mindy Project, is based on the life of an Indian-American teenager Devi Vishwakumar.
Production for season 3 wrapped in February and the fourth season, which will also be the final one, of Never Have I Ever will most likely be aired in 2023.
On 8 March, Mindy Kaling shared the news on Instagram with a post that read, "Season 3 of Never Have I Ever is gonna drop this summer!" She also added. "Plus we've just been renewed for a fourth and final season, which we are absolutely thrilled about."
View this post on Instagram
Here's are all the details on Never Have I Ever season 3
What the trailer reveals
The trailer begins with Devi (Maitreyi Ramakrishnan) and Paxton Hall-Yoshida (Darren Barnet) holding hands as they enter their school, signalling that they are now an official couple.
Devi realises that she is being hated by other girls in the school who were competing for Paxton's attention.
The couple is shown trying to get intimate, but it quickly ends hilariously.
Devi soon realises that relationships come with their own set of problems. As she tries to understand her relationship with Paxton, the insecurities are also highlighted in the trailer.
"It's believable that we're together, right?" Devi is heard asking a friend.
When Paxton confesses to Devi that he likes her, she says, "Yeah, but why? No one else thinks we make any sense."
"No, you don't think we make any sense," Paxton responds.
As the trailer progresses, a new guy, an Indian, enters the scene whose drop-dead gorgeous looks make everyone swoon, including Devi.
"That's so hot," says Devi's cousin Kamala Nandiwadal (Richa Moorjani) as the teen's mom Dr. Nalini Vishwakumar (Poorna Jagannathan) agrees. "Extremely hot!" she says.
The trailer ends with Devi excitedly saying, "Let's see what the human body can do, baby!"
The cast
After the third season was renewed in August 2021, Netflix also confirmed its starcast.
Beside Maitreyi Ramakrishnan and Darren Barnet, the cast includes Poorna Jagannathan as Dr. Nalini Vishwakumar, Ramona Young as Eleanor Wong, Lee Rodriguez as Fabiola Torres, Richa Moorjani as Kamala and Jaren Lewison as Ben Gross.
Meanwhile, John McEnroe continues to serve as the narrator in Never Have I Ever season 3.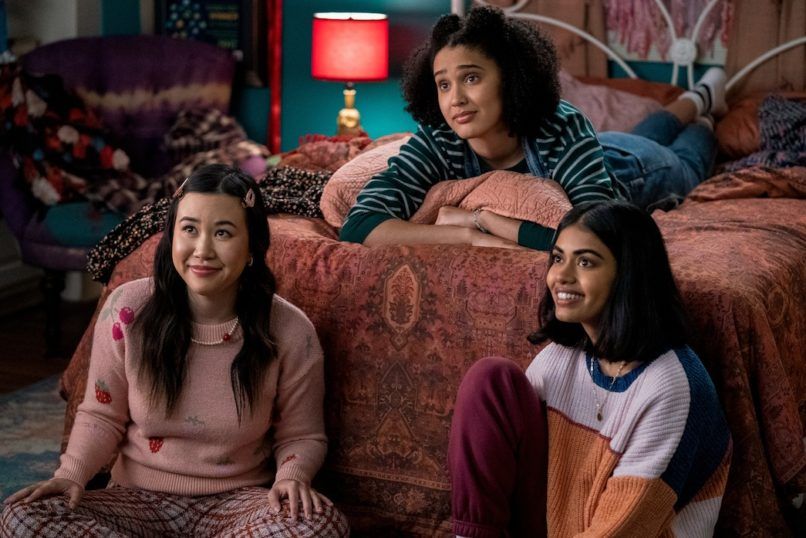 We can also expect to see Common, Megan Suri and Utkarsh Ambudkar in the third season.
In January 2022, the streaming platform had announced that actor Anirudh Pisharody will be joining the season 3 cast in a recurring role as Des. He is also sharp like Devi and attends an elite private school.
With this new addition to Devi's life, her relationship with Paxton and her friendships, we cannot wait to see what the season 3 has in store for our favourite characters.
The first set of pictures of season 3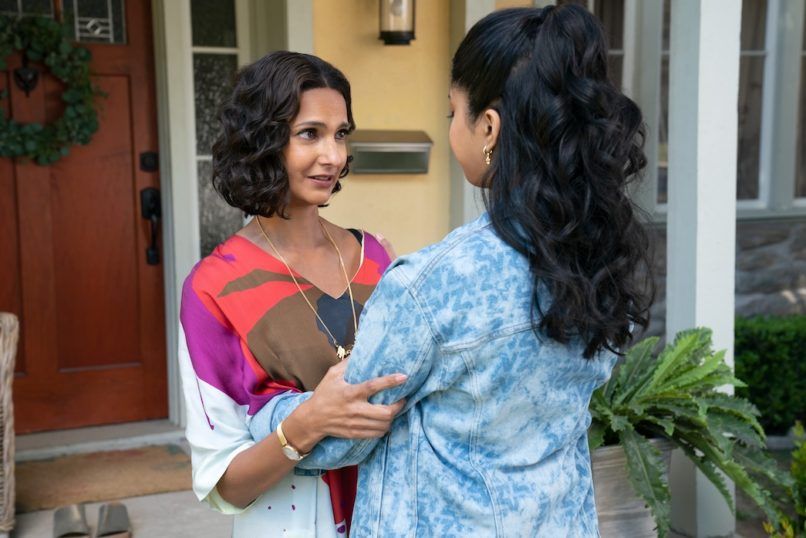 Along with the release date, Netflix also revealed some initial images of Never Have I Ever season 3 on 8 May.
Devi seems to be getting along well with Paxton despite getting hit by his car in the final episode of season 2. She is also seen bonding with her mother, Dr. Nalini, in one of the stills.
While Kamala looks stunning in her fuschia ensemble, Des looks sharp sporting a hoodie jacket and a tee.
Except for Dr. Chris, Dr. Nalini's love interest, the rest of the cast was also featured in the first looks.
What happened in season 2?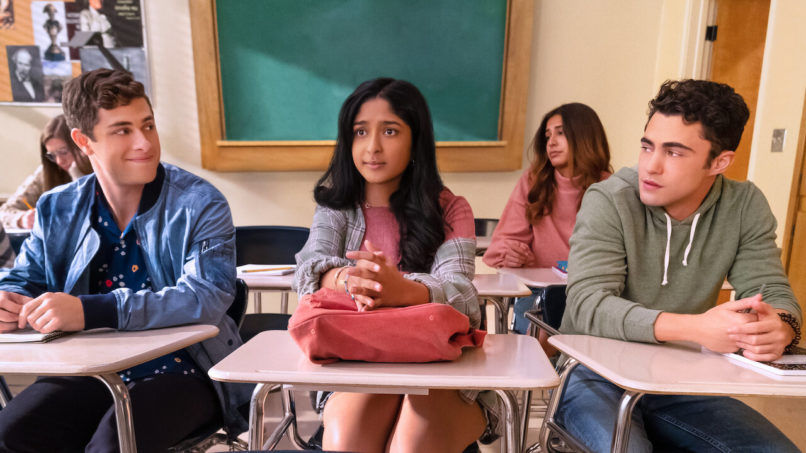 In the second season, which concluded in July 2021, we saw Devi struggling to choose between Ben and Paxton, while also dealing with continued pressure from her overbearing mother. She was seen navigating all this while juggling her friendships. The season ended with Devi finally getting together with Paxton.
(Hero and Featured Image Credit: © Netflix/ IMDb)
This article first appeared on Lifestyle Asia India.