Choosing the perfect home to live with your family, loved ones, or even alone can be challenging, but with SC ASSET, it feels a little easier.
SC ASSET's up-and-coming development, Bangkok Boulevard Chaengwatthana-Ratchaphruek, is the ultimate place to live. Located in a warm and welcoming yet private community in Nonthaburi, the project highlights an atmosphere close to nature. With 82 units available, prices start at 9 – 20 million Baht. The residences are also at a walking distance to SISB, an international school. Homeowners also do not need to worry about security as they have a high-tech security system with guards before entering the gate. The residence is near the Sirat Expressway – Thanon Chaeng Watthana, which makes traveling to the city convenient. Doesn't that sound perfect? Even the Thai actor Jespipat Tilapornputt, a.k.a. Jes, thinks so too. In our little chit-chat, he reveals to LSA what makes a perfect home. Let's find out what Jes has to say.
Fitness centre and a place to hangout
When we asked Jes what he liked to do at home, the actor mentioned playing instruments, gaming, and working out. Like most of us, he also enjoys sitting still and doing nothing. Now, if you owned a house at Bangkok Boulevard Chaengwatthana-Ratchaphruek, that is perfect as they have their own gym and pool. Their clubhouse was inspired by the famous Mont-Blanc Mountain in France. So, if you're bored at home, you can head over there and chill in their common room, too. Outdoor zone
Jes is an outdoor person, and since he doesn't like air conditioning much, SC ASSET's new housing project ticks this criterion with its stunning housing features. All units in Bangkok Boulevard Chaengwatthana-Ratchaphruek have a spacious terrace on the second floor and a private garden, perfect for those who don't want to stay inside all day long. Also, by using Lanai series as the concept of the houses, this idea had gained inspiration from Chamonix, a town in France. More interestingly, SC ASSET added a new model to this design. There is a balcony façade, which is one of the key elements in designing a modern home by highlighting the terrace. "As long as there's wind and shade, I would rather hang out in front of my house or on my balcony," said the 31-year-old actor. Modern, luxurious, and with a touch of Scandinavian features, this project is checking all the boxes. Family-friendly place
There is a saying, 'Nothing is better than going home to your family,' which is precisely how Jes feels. "What matters is the people living with you." The actor highlighted how he likes to be in a cosy home with his family because taking care of his parents makes him happy.
SC ASSET's upcoming project, Bangkok Boulevard Chaengwatthana-Ratchaphruek, is ideal for families. There's even a kid's area for the little ones to socialise with their neighbours. Besides that, the compound is a close-knit yet safe community with a school nearby and even restaurants and supermarkets. If you're worried about security, the residence has a 24-hour security guard and a magnetic and shock sensor to prevent crime. An excellent area to live with your loved ones and raise your children.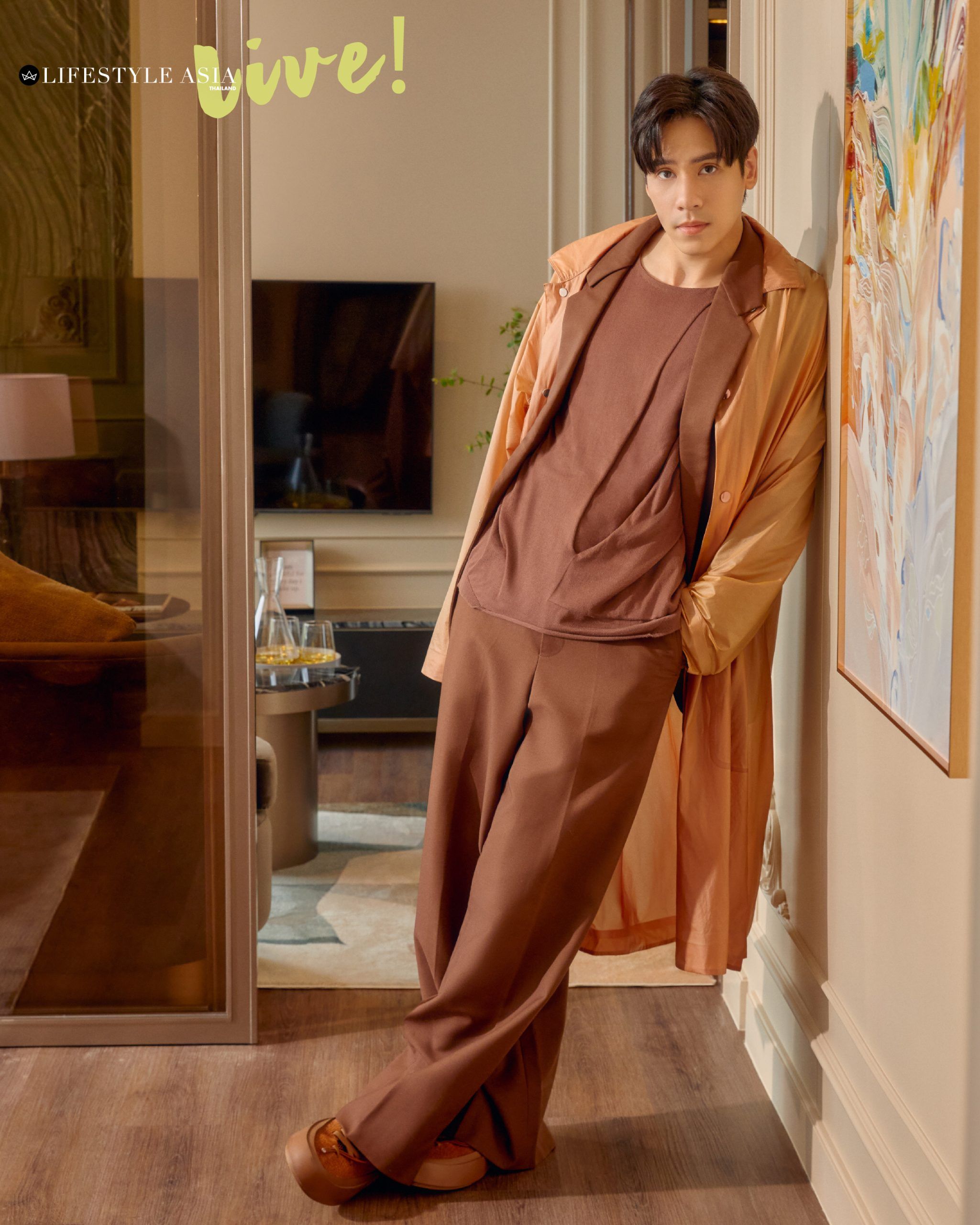 Home decoration
Every homeowner can design and personalise their house to their own liking without any limits. Something that Jes enjoys doing is decorating the interior of his house himself. With the units at Bangkok Boulevard Chaengwatthana-Ratchaphruek, that is made possible as each home comes unfurnished. This would also be an enjoyable project to do with your family.
As a homeowner himself, here is a tip from Jes for decorating a home. "If you like something, buy it. That's because when you overthink, it becomes ugly once the decor is put together." He recommended that everyone do everything at once but have a plan. "Don't go to multiple stores to look at this and that. You can get carried away, and your results won't turn out like the initial thought."
For further information about SC ASSET's project, Bangkok Boulevard Chaengwatthana-Ratchaphruek, please call 080-043-0064 or visit their website here. Contact their LINE account at @bb-jr.