Bangkok is a city brimming with talented and fascinating people. In 27 Questions, we interview notable Bangkok personalities, learning about their whims and aversions, important life moments, and their hopes and dreams, all revealed in about the same amount of time it takes to sit through a round of speed dating.
She first gained national recognition by becoming the first-ever winner of The Face in Thailand and Asia at just 19 years old. At 27, Sabina Meisinger is now a successful model, actress, and influencer rocking the front pages of magazines, billboard signs, and our TV screens.
With all the labels aside, the Thai-Austrian celebrity is just as beautiful inside as she is on the outside. Beneath all the glitz and glam of the entertainment industry, Sabina has remained humble, grateful, dedicated to her loved ones, and still finds joy in the simplest of things life has to offer, such as a morning cup of black coffee. These qualities have, and undoubtedly will, continue to contribute to her success both professionally and personally.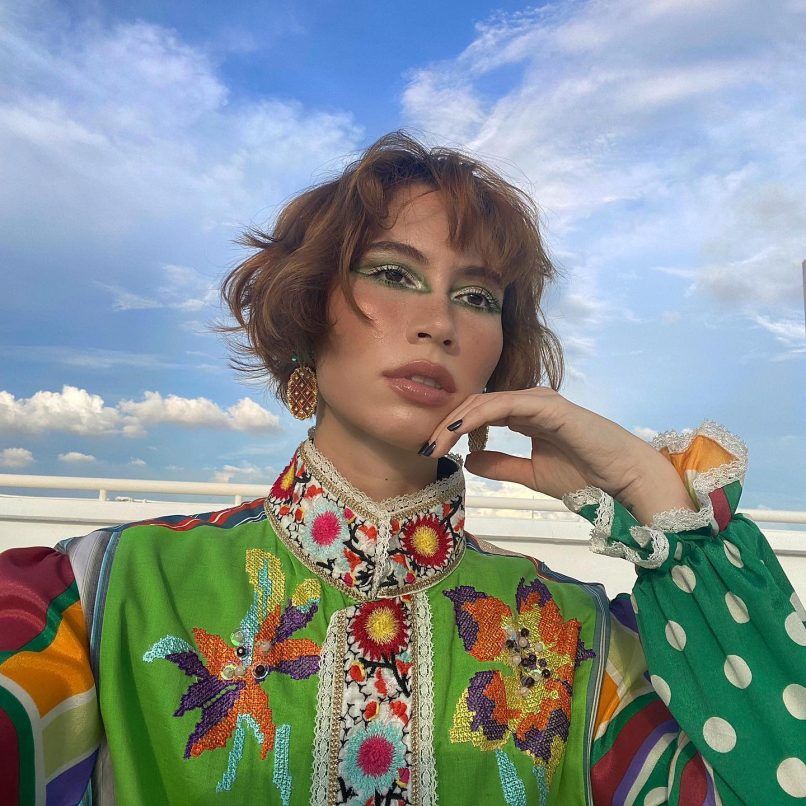 [All images courtesy of Sabina Meisinger via Instagram]
Here, we got to learn more about the supermodel, who is as open as she is sensitive, strong, and honest. From her guilty pleasures to her greatest fears and regrets in life, we dig deep into what makes Sabina Meisinger uniquely and utterly herself.
Name: Sabina Meisinger
Neighbourhood: Bangna
Occupation: Model, actress, influencer
What is your life motto?
This is one of those times when you have so much [that you can answer]. I would say: Nothing Lasts Forever. Nothing is absolute. Nothing lasts forever: happiness, sadness – everything basically.
What was your first job?
Waitressing. My dad opened a restaurant in Central Pattaya and it was just me and him starting it out. I was really young, around 12 years old or 11, even. So I worked with my dad. I would wash the dishes – we would do everything basically – he cooked, he served, he joined in with the clients, while I would serve, wash the dishes, and help him with the food sometimes.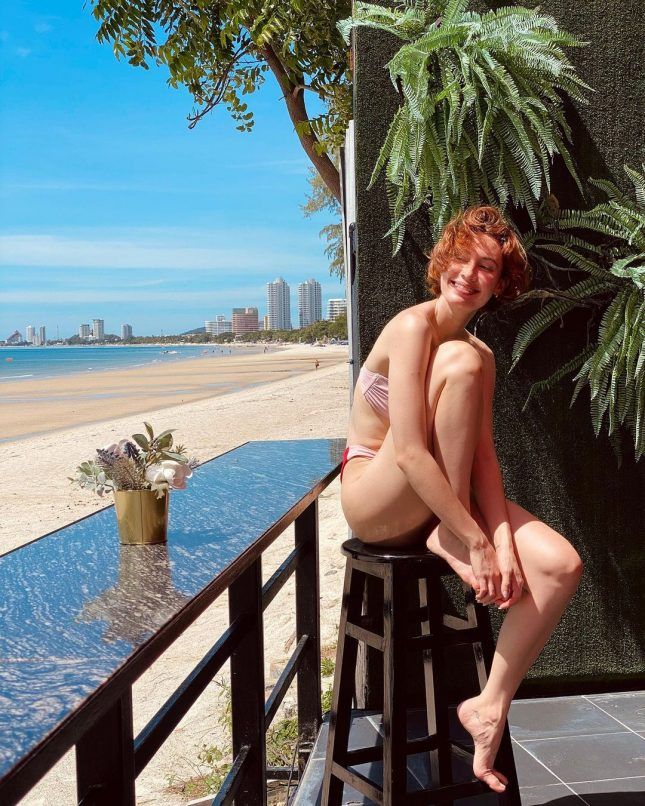 Are you a morning person or a night owl?
Easy – morning! I love to wake up in the morning.
What is your typical Sunday like?
I love Sundays. Before the pandemic and everything, Sunday would be the day with no traffic in Bangkok. It'll be the best day to go out, to chill with friends, or to do things that are relaxing.
How often do you prepare your own meals?
Almost every day. I would prepare my breakfast about 5 days a week. I wouldn't call them breakfast actually, they're [an early] lunch. But for dinner, I would order in.
If you could only eat one thing for the rest of your life, what would that be?
Right now I would say Isaan Food (Northeastern Thai food).
What is the best meal you've ever eaten in Bangkok?
This is a tough question to answer because I love food so much. I am just going to base this answer on what I am obsessed with right now. I would say Khanom Jeen (Thai thin rice noodles}, particularly Khanom Jeen Namya Gati (thin rice noodles with red curry).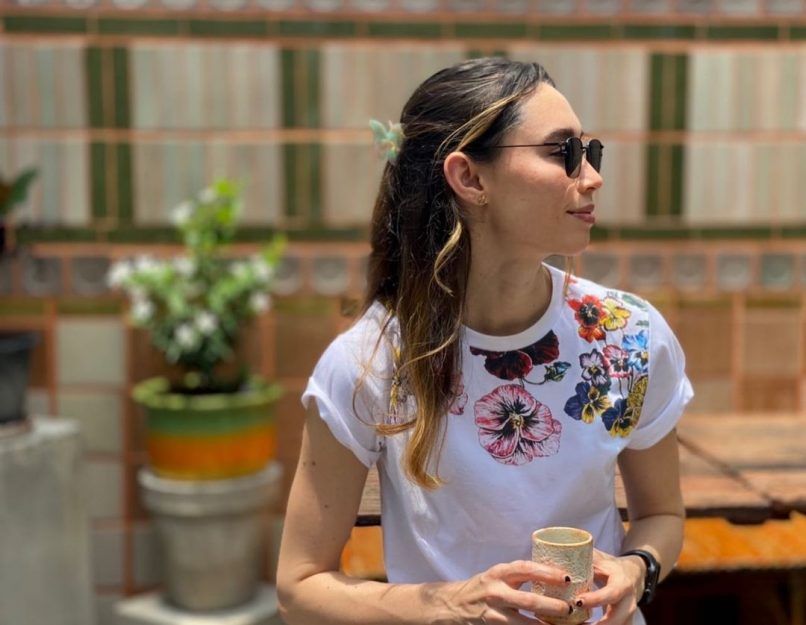 What is your drink of choice?
Again, I would say that right now it's coffee – forever, I mean. I love coffee, particularly black coffee, so much.
What do you hate most about living in Bangkok?
The traffic, obviously. (laughs).
When was the last time you drove a car?
I don't. I do taxis, motorbike taxis, and BTS (skytrain).
What makes someone a real Bangkokian?
I guess that would be someone who eats at Foodland after a night out clubbing or a night out (laughs). Back in Pattaya, this wasn't my thing at all. In Pattaya, Foodland would just be this normal place. There is no such thing [back there] that Bangkok people would do – like going to Foodland after a drunk night out.
What is your most favourite scent in the world?
This is really hard. I really like scented candles, but also the smell of coffee – black coffee in the mornings.
How many pairs of shoes do you currently own and which one do you wear the most often?
I would say I have at least 20 pairs of shoes now, if I'm not wrong, and I wear white sneakers the most. They're the best.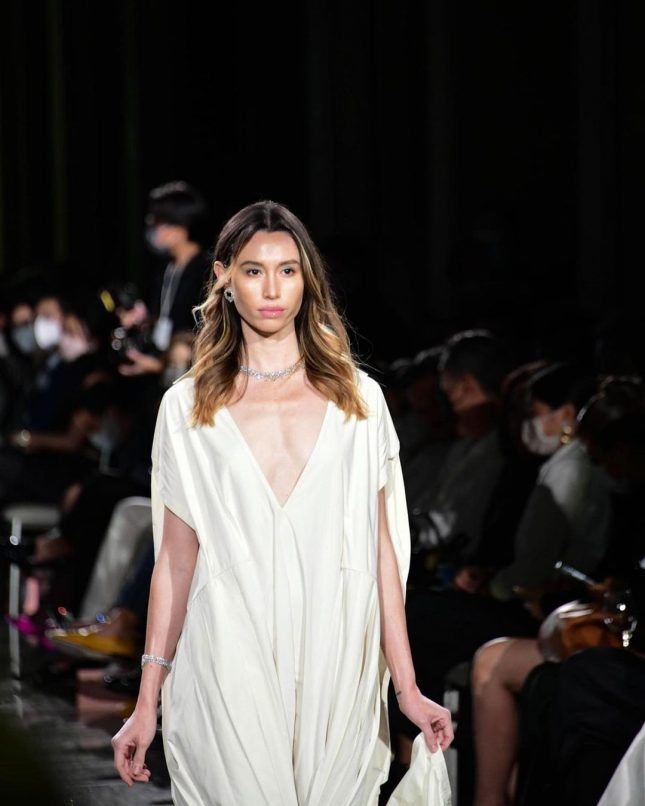 What is one TV show everyone else should see?
This is hard. I mean, if you want a laugh and I have to answer right now at this moment I would say Modern Family.
What is one song you know all the lyrics to?
Someone Like You by Adele, this is the first song that comes to mind.
What is your biggest guilty pleasure?
I would say sugar (laughs). It's something that I cannot stop. I can't name one dish [that contains sugar] specifically because I have so many favourite desserts. I love Thai desserts, if you put it that way. Ultimately I would say sugar, in that way – it's my worst enemy.
What is one thing you have never revealed to your parents?
Sex (laughs). No one talks about sex, at least during my time growing up. 
What is the last dream you remember waking up to?
I just watched this movie that I cannot remember [the name of] last night with my boyfriend (Anan Anwar) and had a dream about it. It's about when other people can hear your thoughts, and you cannot hide your thoughts. It was very trippy but I loved it, it was a sci-fi kind of dream.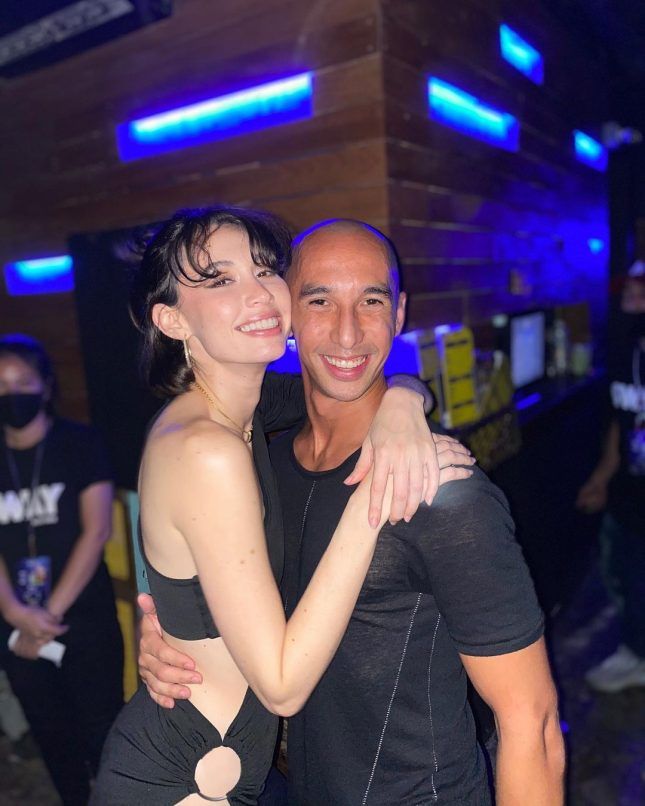 If you could hide away somewhere forever, where would it be?
I would say an island down south in Thailand, for now.
Where do you go when you want to be alone?
My room – my home. Where I am [right now].
What is your greatest fear?
 Losing the ones I love, and also, I am scared of sounds, in any form. Sounds like thunder, or someone just walking into a room and making really loud noises that I did not prepare myself for. I would have panic attacks or I would be shocked [from those]. I believe that it is called phonophobia, if I'm not wrong. 
Who is your role model?
The people around me — people in my life, people that I am close to, that I actually see, hear , and know their stories in real life.
Those are my role models; I don't have one person specifically because I feel like having a role model shouldn't just be one person. Role models can be more than one.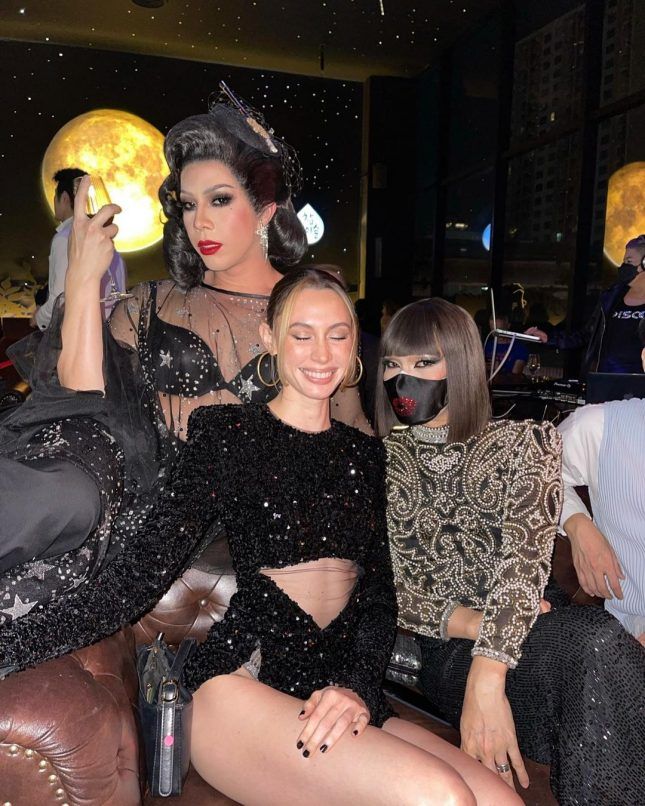 Who is someone, dead or alive, that you would like to have dinner with?
What is your biggest regret in life?
I feel like everyone has that [regrets], even when they say they don't. At the end of the day, we have things that we wish we could go back and change.
For me, I would be more kind to myself. When I look at people, I feel like everyone is beautiful; and when they make mistakes it's fine – I understand them.
But then when it comes to myself, I would, you know – right now it is so much better – but before, I would knock myself down so much and blame myself for so many things and don't see myself as beautiful, even when I see that every skin and everything from everyone else is beautiful. So that is my regret.
Would you rather never be alone for a single moment or be alone for the rest of your life?
I would choose people, any second of the day.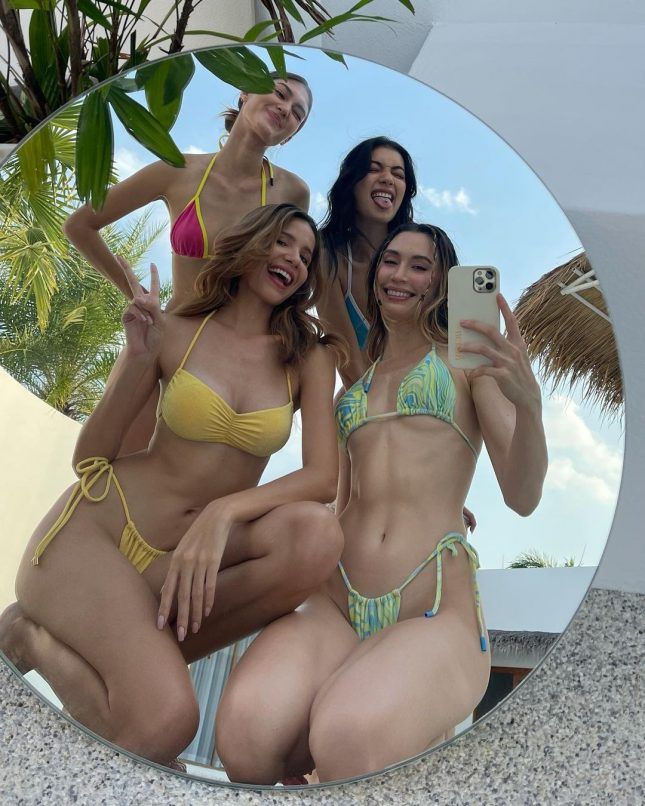 Who is the best teacher you have ever had and what is the one important lesson they taught you?
The best teacher has been those who gave me the hardest and darkest of times – painful times, those who have wronged me. I feel like those people are the ones that I learn from the most.
What has been the best moment of your life?
There are so many best moments, I am not so good at choosing them. I feel like we can have more than one 'best moment'. In general, the best moments would be those moments where I would spend with the people who mean something to me – whether it's a holiday, birthday party, or even a normal dinner. 
Those are the best, the most happy moments where I can be myself. Those are my best moments.