"We all have the same hours in a day, and we cannot possibly do all the things that we have said 'Yes' into doing all the time. Therefore, I've begun to say 'No', in order to truly find what my 'Yes' is." – Thanapob Leeratanakachorn.
It was a sunny Monday afternoon in Bangkok when we got to meet up with one of Thailand's most prominent actors working today, one who has graced our screens during the past decade: Tor Thanapob Leeratanakachorn – our next Digital Cover Star for September. Now at 28, traces of Tor's boyish charms that viewers first fell for still linger. What's notably different, however, is that he now carries himself with an air of maturity, firmness, and wisdom – a clear indication that the 19-year-old boy we once saw on screen almost 10 years ago has definitely now grown into a young man.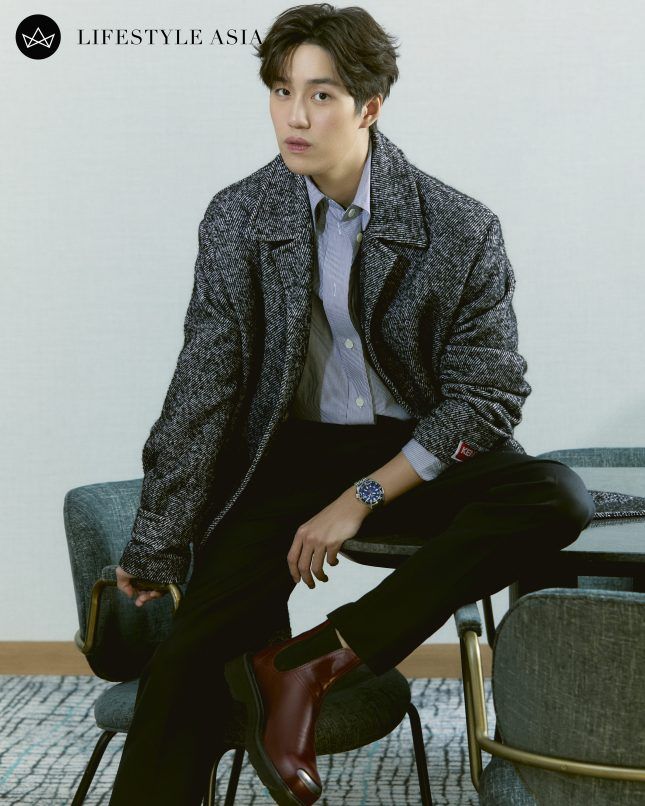 What evidently remains, though, was Tor's punctuality and friendliness – he arrived at the set on time and greeted everyone with his usual easy-going, approachable nature. This punctuality of his was echoed in the sentiments he shared with us throughout the day – on the importance of time, the limited time we all have, and how he now cherishes that time more than ever. And although this was far from the first photo shoot he's done, Tor still acts like everything, and every day, is brand new.
"To be honest, I still don't even know what "good acting" really means." Tor muses on his acting career. Even when over 10 years have passed, it seems like that term is still a mystery to him.
Tor himself, on the contrary, is rather firm and confident in knowing just who he is as an actor. So while the realm of "good acting" and performing remains elusive, Tor understands himself clearly who he is as one.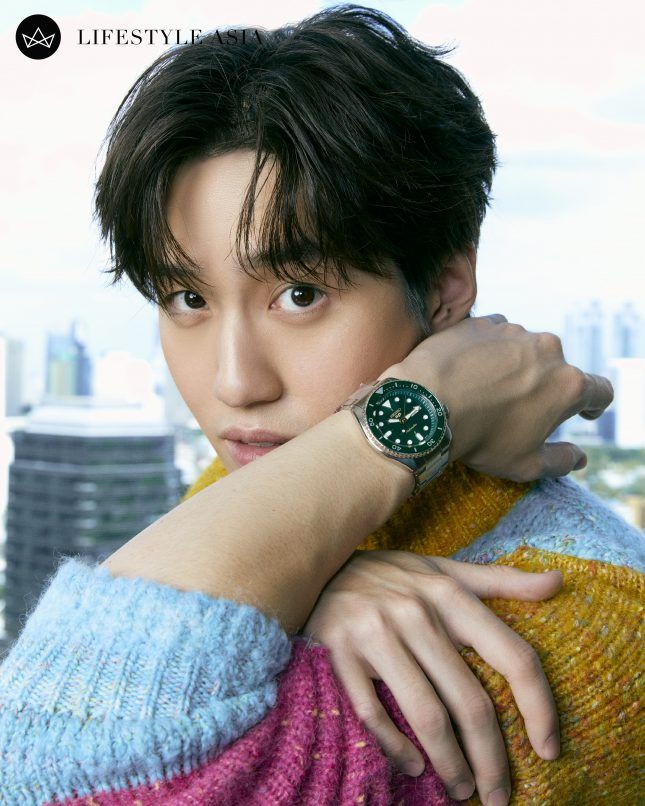 How would you define yourself today?
I think I would define myself as an actor that isn't just an actor, as I consider myself an actor with artistic roots. This is because the way in which I work and the experiments I do with my work are very expansive. I don't just use acting to develop my characters, I sometimes use music, and I sometimes also draw – all of them revolve around art.
You said you never thought you would become an actor or an artist. Growing up, were you ever artistically inclined?
Definitely. Before I found acting, I would always be drawing. From a very young age, I'd draw the buildings and places that I'd see. My parents initially didn't want me to become an artist, they wanted me to become a doctor.
Now that you've discovered acting, you became very passionate about it right?
Yes, very much so.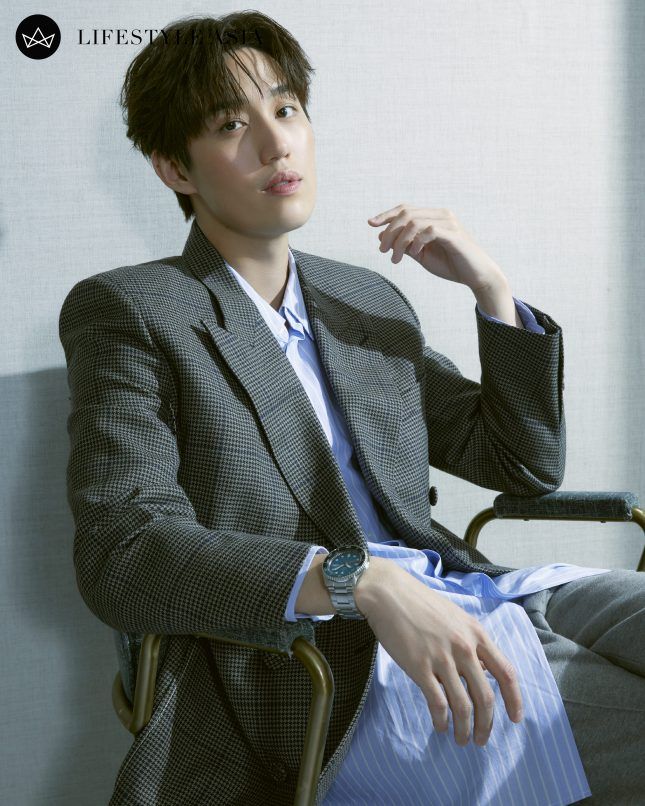 We heard that you use method acting when developing your characters. Can you tell us more about that?
Honestly, I'd always say to myself that my acting is quite chaotic, like I would usually just wing it at the end of the day. Every new project that I take on is a result of the previous ones that I have done, there's no real structure to it. But I'd always reflect back on my previous work – on what was missing in my performance or which angles of the character I could have worked on more.
This is why my acting is constantly evolving and in progress, but this is also because I've also had good foundations to begin with.
My acting coaches all consider me as a method actor, though, but I never use this technique on set. I use method acting for homework – to create and develop my characters. I use more of my intuition when it comes down to when I'm really acting.
I also don't just practice the craft in the workshops at the studio, I'd always go back and study more on the characters to the point that I can feel them seeping into my muscles. The day that I throw them [the characters] all away, would look similar to a scene where those smart students would enter their exam rooms without their textbooks, while in reality, they've studied on the subject meticulously and extensively before entering that room.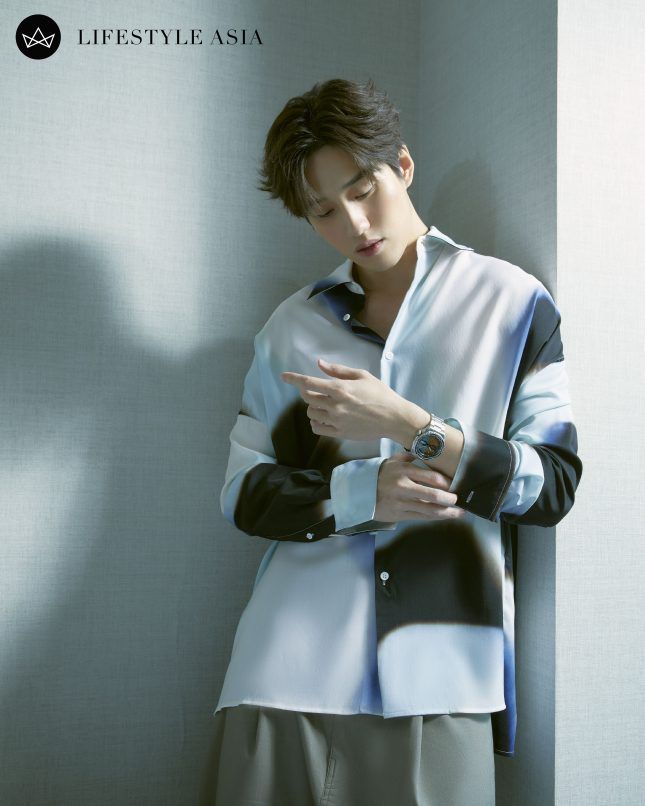 Are you able to find balance between the characters you portray and your real self?
No way, I'd slip, I always slip (laughs). There was one time where I yelled during a meeting at GDH. Everyone said that it was extremely loud, but I had no idea that I was even screaming to begin with – I thought that I was speaking normally. 
It's like my muscles can still remember the characters very clearly. But because I am very passionate about this craft, it's become something I have already made a conscious decision that I am willing to trade off for. To reach that point without losing anything – I don't think that's possible. I do, however, think my method acting operates in quite a roundabout way. In method acting, we usually have to bring out the real story of our lives and what lies within our personal lives onto the surface. But I don't want to use my personal stories, so instead I'd use other means to replace it. Nowadays, I never use my personal life for character development in my acting. 
The reason why I know my method acting is different is because I have seen people who have embraced method acting fully into their craft, breaking all kinds of walls without a care for anything else. It works well because it's faster. But I find it to be toxic for me. 
Today, P'Gym (the character he played in Side by Side: The Series) hasn't left me at all, he comes out constantly. My manager would caution me many times that he would materialise every now and then. It doesn't come out because I try to get into his character, but it's because my muscles still remember him well. For instance, when I would position myself in certain poses, he would come out. I buried this character [P' Gym] on the nape of my neck – how is it possible to use your body without using your neck? So of course at some point he would come out. I am still finding a solution to that.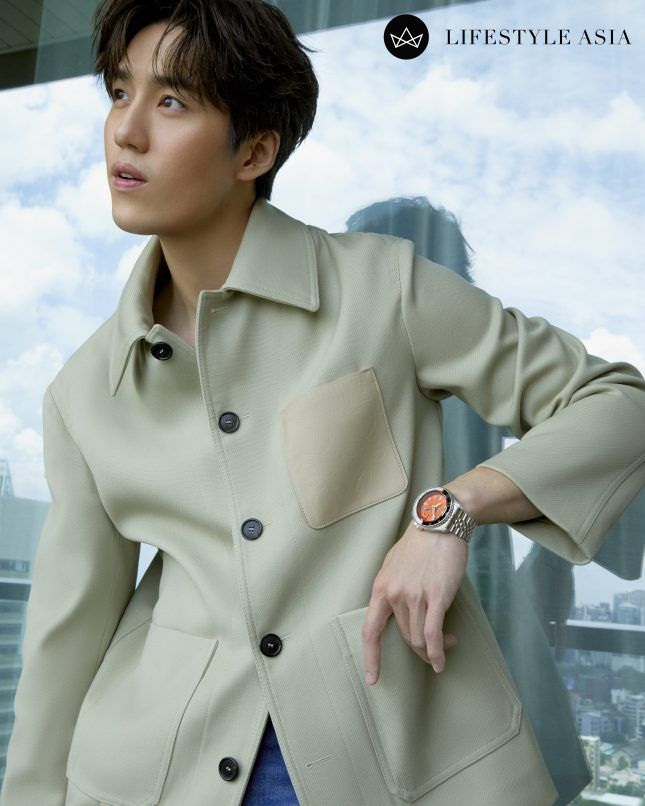 Does this scare you at all?
No, it doesn't, it's something that I have accepted and chosen for myself. But I am always looking for ways to improve and find a solution. It's sort of like fighting fire with fire.
We heard that you are a "Yes Man", when it comes to the opportunities that come your way. Do you still operate like that?
In the past I would definitely say yes way more than I would have said no. But now I realise that in life, we must say 'no' much more often than saying yes. We all have the same, limited time in our lives, and we cannot do all that we have said 'yes' into doing. Therefore, I'd say no [more often] so I can find what truly my yes is. 
I have regretted saying yes too many times at times in the past. But I am also that type of person who firmly sticks to their decisions, so I'd try to do everything in my power to not regret it later. I'd push myself to do whatever it takes so there are no regrets in the end.
When it comes to work, there's always that sort of fighting spirit within me. But now, in whatever step I take or whatever work I do in life, time is always of most value to me. I am going to choose the type of work that would propel me forward rather than putting me in the same spot. 
I always come across this saying, that the most valuable thing in the world we have is time – time is the only essence where we invest much in, but get no profit in return. We are always losing to time.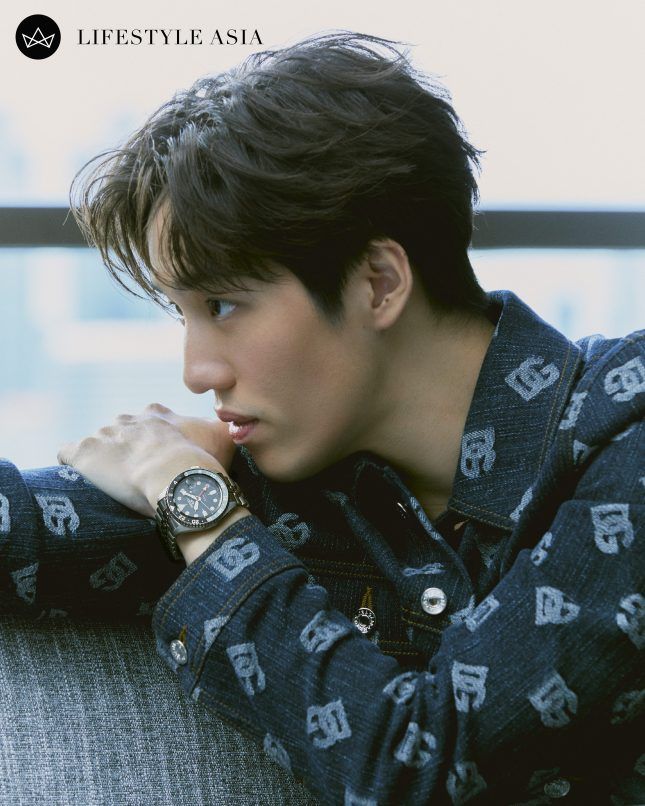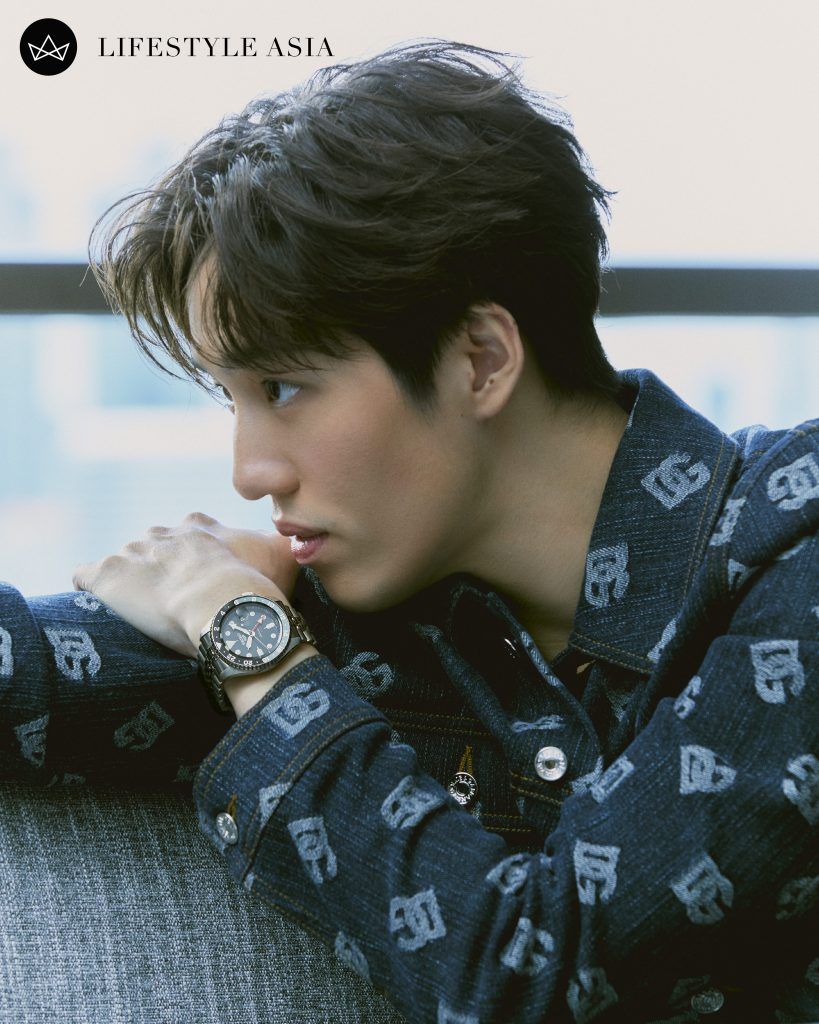 When did you start saying "no"?
During the filming of Side by Side: The Series (2017), it was a period where I was literally like, "what the hell?" A lot of people would ask me why I take on such few projects now. This is precisely because I had once said yes to a total of 6 projects, all at once, and was alternating between 6 characters every week. I couldn't do it, but honestly, who could?
That was the moment when I began to ask myself what exactly I was doing or trying to do. I was unbearably exhausted. 
Side by Side changed me. Prior to that, I was doing everything for myself – simply because I wanted to have it all; I wanted to do everything. But after the project came into the picture, my mindset changed, and the way I work changed as well. 
I started to think about others. For instance, if I feel like a storyline didn't appeal that much to me or that a certain project isn't the most suitable for me – I'd instantly back off. I'll let the project go into the hands of someone else who deserves it more than I do.
I am not territorial like I used to be anymore. I am now much more protective of my time because I have finally learned how to say no.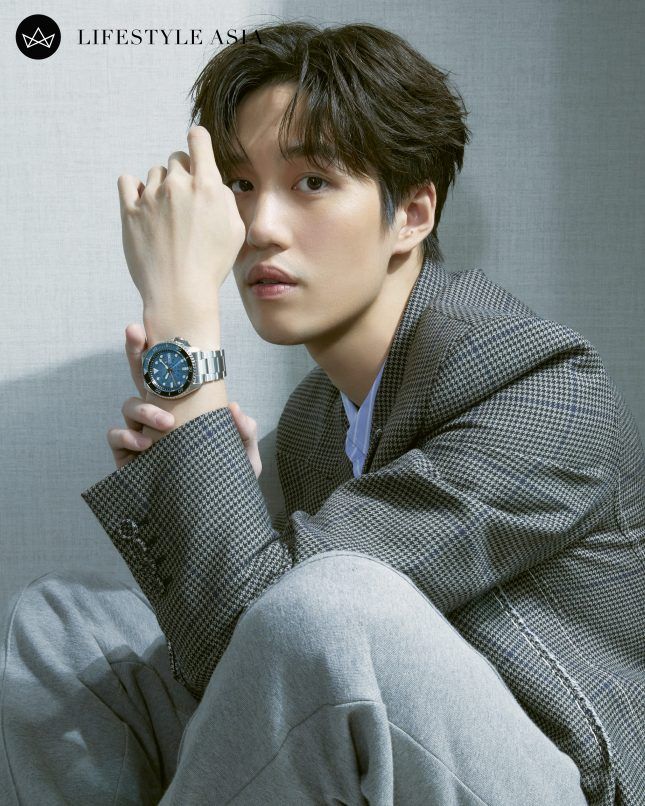 How do you deal with being in the public eye?
Because I've learned how to say no, I feel like I am at a place in my life where I truly feel the most balanced – both in my personal and professional life. 
Now it makes me happy to just meet people who would come up to greet me wholeheartedly. It's very meaningful to me. All these little moments and good feelings, if I am able to give them [to my fans], I would gladly do so. 
I now also have more courage to say no – if I can't do it, then I'll say that I can't. I feel like I am old enough to be able to express that now. For instance, if someone were to ask for a photo with me, and I am somehow not ready or unable to, I would apologise and politely decline. This also doesn't mean that there won't be a next time, it's just that one particular moment where I am unable to do so. 
Before, when I wasn't able to manage that, I was trying to be in control and protect everything – too much was always too much, and too little was always never enough. Now I realise that in order for people to respect my space, I also must equally respect them.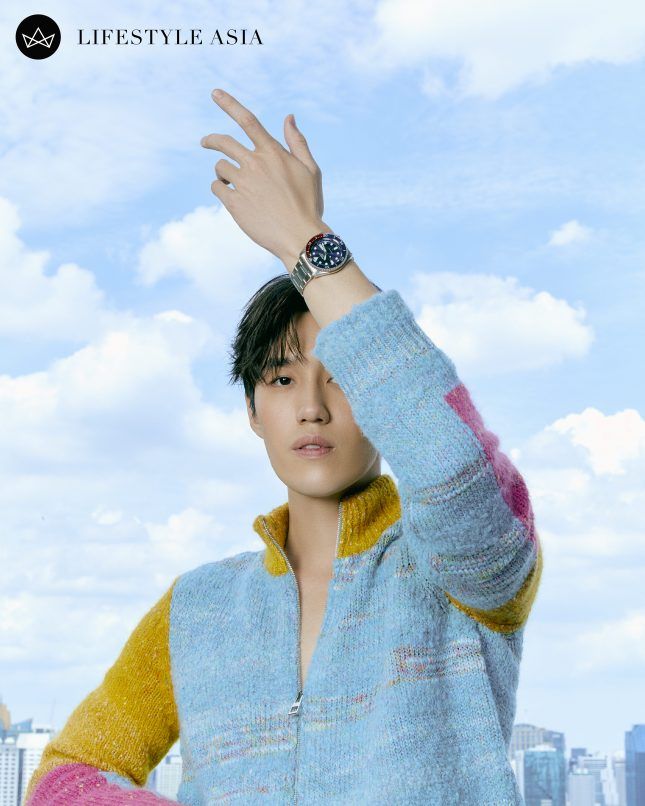 Before we wrapped our interview, the actor also mused on the relationships he has with the people in his life.
"The older I get, the less people I have around me, but life's always been like that," he reflects. "I have quite a lot of older friends, and they would all say the same thing: the more time passes, and the more things change, the fewer people we are going to have in our lives."
"I am still not the best at managing the relationships and time I have with my loved ones, that's why I have to care about it more."
Credits:
Model: Thanapob Leeratanakachorn
Photographer: Thakiet Srivutthichan
Assistant Photographer: Wanchai Areeruk, Thana Waiwong
Stylist: Manit Maneephantakun
Assistant Stylist: Prok Maksuwan
Make-up: Saran Anaphon
Hair: Kongkiat Krissakree
Outfits: Dior Men, Dolce & Gabbana, Loewe, Kenzo
Watches: Seiko 5 Sports
Location: Kimpton Maa-Lai Hotel