As Bangkokians go through another round of lockdown, they have creatively adapted their homes to function as offices, gyms, art studios, and so much more. In our Lockdown Lowdown series, we talk to professionals from different areas of life to discuss how they are keeping on with their careers, what they are doing to stay sane during the new normal, and give us tips on how to live a better life at home.
Raffles, Capella, Four Seasons, Aman, Six Senses: there's hardly a top luxury hotel group that this man hasn't worked with. He has imagined the overwater villas you so adore in the Maldives, and he has conceptualised the jaw-dropping lobbies that you so heavily 'gram on your beach vacations. Meet Clint Nagata.
Clint Nagata is the Founder and Creative Partner at BLINK Design Group, a design collective that is revered for its imaginative concepts, open-minded approach, and bold creativity. The firm boasts attributes that are shared with Clint himself, and these shine through in our chat with him. Born into a Japanese American family, the calm and collected creative was raised in Hawaii, before moving to Thailand 15 years ago. It's almost serendipitous that he happened to spend most of his life in some of the world's most popular vacation destinations.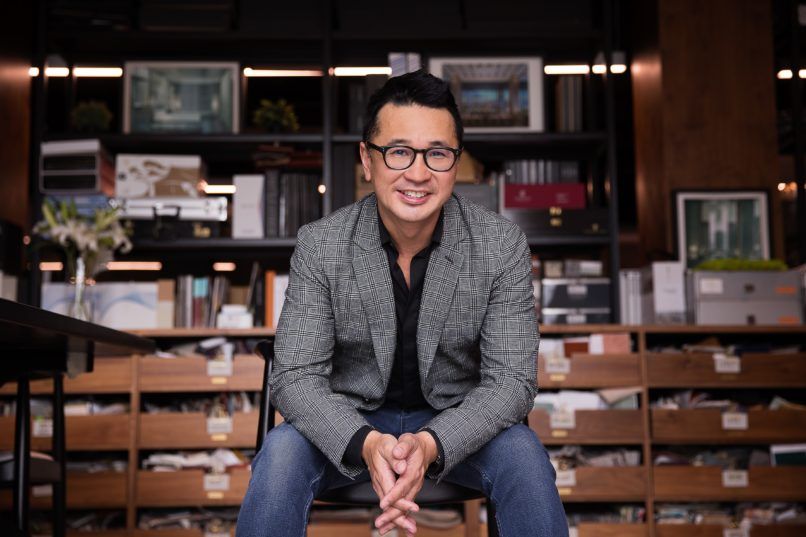 Nevertheless, Clint Nagata need not show off. The relaxed, almost meditative man has won countless awards for BLINK Design Group — the Raffles Maldives Meradhoo Resort, the Regent Phu Quoc Resort and Villas, and the Regent Phuket Panwa Resort, to name a few — and yet is wholly approachable to speak to.
The hospitality industry is undeniably one of the hardest hit industries throughout the Covid-19 pandemic, yet Clint Nagata is refreshingly hopeful. Here, he shares what he's been up to during this lockdown, how it has impacted the world of hospitality, and his thoughts on the future of travel (including his own first journey out of Bangkok, hopefully soon).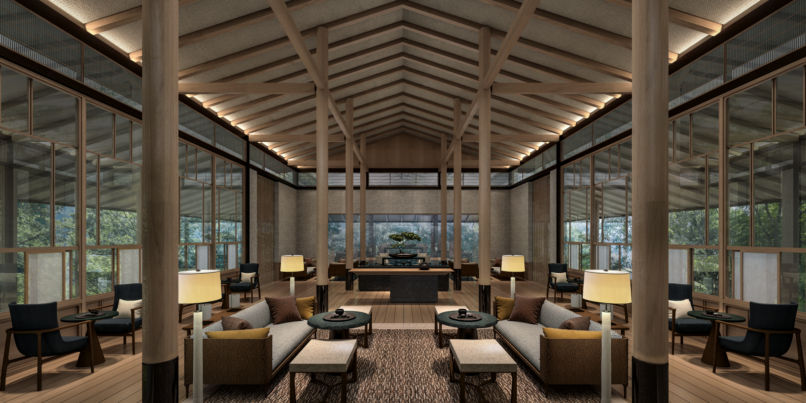 Based in Bangkok for the moment, talk us a little through your daily routine during this time. What do your days look like during this partial lockdown?
During the week, I enjoy an early start to my day with a workout and will spend the rest of the morning before my first meeting reviewing drawings or focusing on design. The remainder of my day is filled with workshops and presentations. I try to switch off after dinner. I spend my weekends relaxing at home and enjoying a good bottle of wine.
How has COVID-19 affected your work?
We have been fortunate that there has been a lot of interest in BLINK, in Asia and beyond, especially from the Middle East and far off destinations like the Dominican Republic and Zanzibar. Our studios have worked extremely hard to adapt to working from home and we have been doing quite a few virtual walk-throughs, whether it is a site visit or final inspection of an opening property like the ROKU KYOTO.
How has the pandemic changed design of space and interiors? What are some new challenges you face?
From the perspective of conceptualising, COVID has influenced me to embrace nature more. The silver lining with the pandemic is that it has forced us to appreciate nature, perhaps more so than we have in the past. We now appreciate the associated benefits of nature much more.
In terms of spatial planning, we have not seen a change in requirements from owners and hotel operators. As most of our projects take more than four years to complete, and already employ the use of space for guest privacy, most owners have a long term perspective that assumes at some point, things will return to a semblance of normalcy.
Where do you find inspiration these days? How do you stay motivated?
Normally, I find inspiration by always searching for new ideas or materials through my travels. As I have been unable to travel overseas, I make it a point to stay aware of what is going on in the design scene globally, and not just hotels, but in other design-related industries like fashion and art as well. As a designer, I stay motivated by challenging myself to aim high by always trying to do better than the last project we did.
Have you picked up any new hobbies or skills? What are they?
I have not picked up any new hobbies, though I would like to find time to golf again. I used to be an avid golfer when I lived in Hawaii. There are some amazing golf courses here in Thailand and I hope to find some time despite my busy schedule.
Let us in on a secret: have you gone on any staycations at this time?
No, unfortunately I haven't. Since I live in the middle of the city on a very high floor with amazing views of the city, as well as the convenience of having great restaurants and bars nearby, staying at home feels like a vacation. I just wish I had room service.
How do you think travel will change after this pandemic?
While we are starting to see travel bubbles emerge, I do not think travel will return to pre-COVID conditions so soon. With ever changing regulations, travelling and roaming freely as we did in the past will definitely be different.
Lastly, what advice do you have for travellers and hotel lovers looking forward to their first big trip post-pandemic?
I have been planning a trip back home to Hawaii and California, and one of the hardest things is trying to cram in everything that I want to do and see, and make the most out of my travels, especially when it comes to seeing friends and family again. My first advice would be to prioritise and focus on the trips that matter most and take those first.
I'm also sure everyone's bucket list has grown in the past year, along with their eagerness to escape, so I encourage using that enthusiasm to go somewhere a stretch outside your comfort zone. I think there is joy and happiness to be found in exploration and creating new experiences for yourself.