Forget "what's in your bag?" We're cutting straight to the chase, and we want to know what's in your bedroom.
In celebration of our theme for March 2020 (it's "Go Big & Go Home" and it's great), we looked straight to our very own team to start thinking about the great indoors, and what makes them so great. And whilst our dining writer could write you a short novella about the must-have items in her pantry, and our style writer could serenade you with a ballad of the ballet flats in her shoe closet, we dug a little deeper, and headed for the sleeper.
After all, there's no denying that the bedroom is one of the most important rooms in the house. We spend a really high percentage of our lives asleep, and we do most of this sleeping in the bedroom. There are entire novels and podcasts and documentaries based around how to get the best sleep, what colour you should paint your walls to achieve this, what pillow spray you should mist about to attain it, and how you totally need to Feng Shui things around if you ever want to live a good, wholesome life.
But we're digressing.
The bedroom marks a key component of the home, and we're firm believers that it's really in the details which make or break it. From fragrances to nightstands to crisp white sheets and lighting, read ahead to see what makes our team extremely excited to get to bed each night, and how they each prove that it's really where the magic happens. 
[Featured image credit: Devon Janse van Rensburg/Unsplash; Hero image credit: iwood/Unsplash]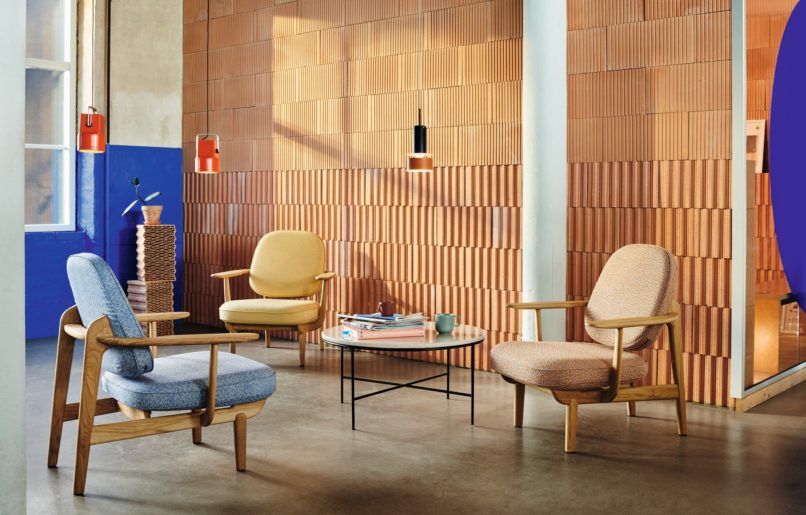 Kankanit Wichiantanon, Dining & Home Writer
I'm a committed sunbather, but at the same time, I'm also a cave girl who likes to stay in. With my bedroom being the only space that gets showered in sunlight (you know about that condo life), most of my day is spent working, watching TV, and even eating in the bedroom. Yet apart from sunlight, another thing I need to have in my bedroom is a comfy, sit- (and sun-) welcoming chair. This new Fred™ is a collab between the Spanish artist-designer Jaime Hayon and the Denmark-based design brand, Fritz Hansen. It's currently sitting on my wish list. Translating as 'peaceful' from Danish, Fred™ oozes out Scandinavian minimalist and Spanish vibrant aesthetics. I know for certain it will add comfort as well as colour to my sunbathing slash working time in the bedroom.
If the bedroom is a place for relaxation, simple pleasures, and personal space, then a good fragrance is the ultimate bed companion.
Karn Chatikavanij, Style Writer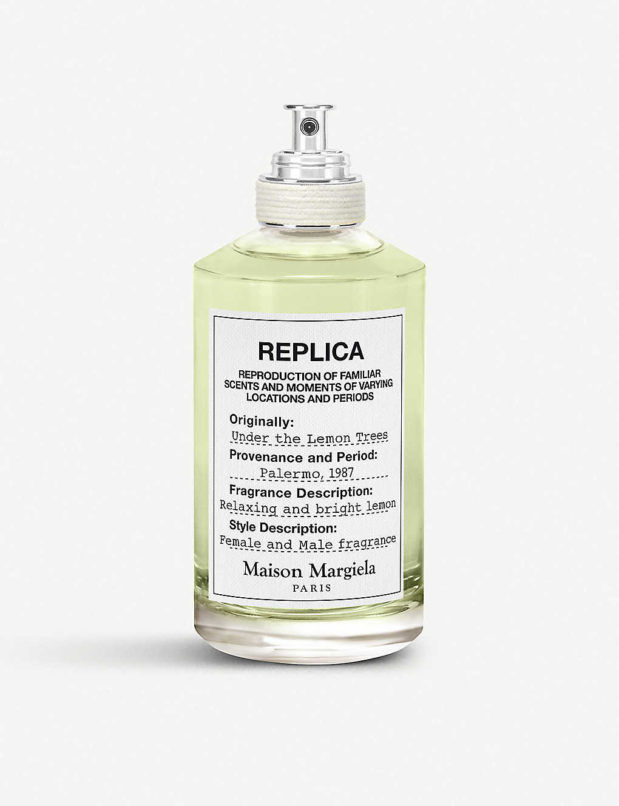 Karn Chatikavanij, Style Writer
If the bedroom is a place for relaxation, simple pleasures, and personal space, then a good fragrance is the ultimate bed companion. I always keep a bottle of Eau de Toilette from Maison Margiela on my bedside table. Their 'Replica' series is a range of scents capturing varying moments or memories from around the world; my favourite is "Under the Lemon Tree in Palermo, 1987". It makes a great bedroom fragrance because it's not heavy or overwhelming and has bright zesty overtones that always puts me in a good mood. The label says 'female and male fragrance', but I often just go ahead and use it as a room fragrance, spritzing it on myself and my sheets.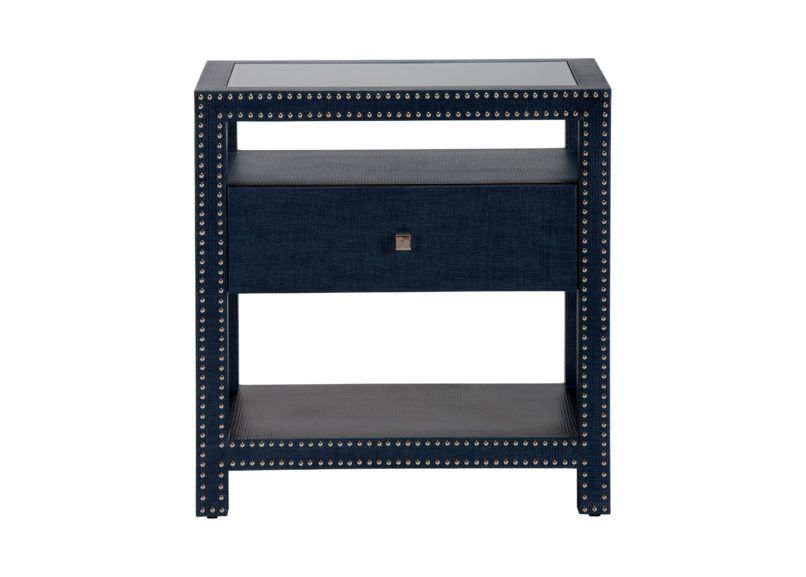 Alisha Pawa, Arts & Culture Writer
If I'm being brutally honest, I always have new items to decorate my bedside table. It's just unavoidable. That's why a spacious night table to keep all my essentials is very important to me. Because I can't sleep in the dark, I like to always have a small lamp beside me on the table. And, there's no surprise that I'm very dependent on my morning alarms that buzz from my phone, so I need to keep it next to me throughout the night. We know the negative consequences of keeping smartphones on our bed — it's not worth it. Alongside, I like to keep some of my basic nighttime routine essentials on the table like a bottle of lotion, a novel to read, and a water bottle. Given all these priorities, I really fell for Ethan Allen's Mclevin Night Table. I had just enough space to keep everything I wanted to — I know it's always got my back. The elegant and minimalistic design with a tempered glass tabletop blends in seamlessly with my bedroom so it isn't just a table in the corner. It adds a character to my chamber. It's also water-resistant so I don't have to worry about having breakfast in bed anymore. This is what comfort feels like.
I read in a travel report that California King Beds (sleeps 3) are about to be very in vogue, and I believe it. It's nice for a bed to feel like a minor landslide.
Lisa Gries, Managing Editor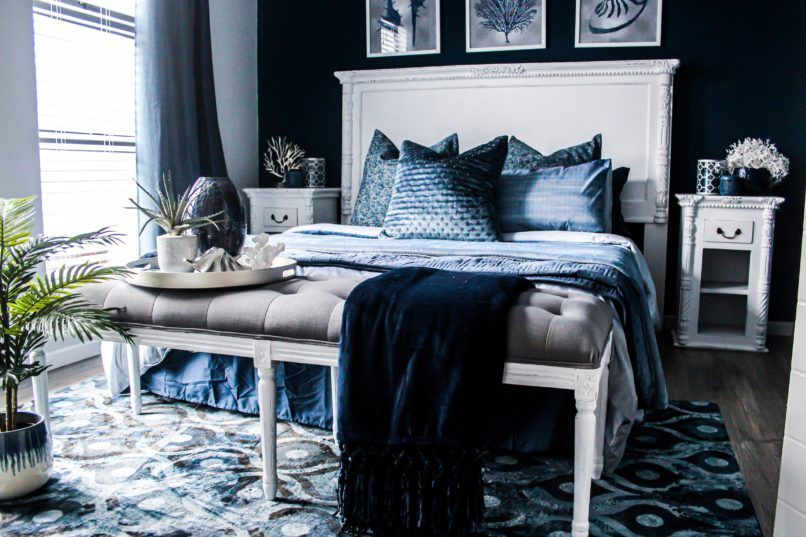 Lisa Gries, Managing Editor
Is it dumb to say this? I near cracked my brain trying to think of a must-have item for this piece. I mean, I love a good candle. I like a really heavy duvet. Romantic lighting is always a plus. And I always put books on my night stand even though I never read in there. I don't know why though, but I think the absolute must-have item in my bedroom is actually my bed. I could pull a Kanye and play it minimal, so long as the bed is massive, and comfortable. I like it big. Like, proper big. I like sleeping sprawled across the bed in starfish formation, whenever I'm sleeping alone. Did you know that it's entirely on trend, too? I read in a travel report lately that California king beds (sleeps 3) are about to be very in vogue, and I believe it. It's nice for a bed to feel like a minor landslide. I'm yet to find the perfect bed in Bangkok; here's hoping it's no distant dream.