Prepare to be showered with some wellness wisdom.
Social isolation has now become the reality we are living in. And whilst we are all trying our best to stay positive through this tough time between a partial lockdown and staying at home, this can take a toll on our feelings and overall mental health. As important as it is to take precautions with hand sanitiser and masks, let's not push aside those feelings that we have been bottling up, and instead of avoiding them, let's take care of our feelings and well-being.
To ensure that we maintain our well-being during these unusual times, we got in touch with Anantara Spa's wellness experts for some advice on the best way to practice self-care. Luckily, we've gathered some wisdom from the luxury hospitality brand's wellness gurus to gain moments of zen. Here's how you can stay healthy and happy at home.
[All images courtesy of Anantara]
Galina Antoniuk, Spa Director, Anantara the Palm Dubai Resort, United Arab Emirates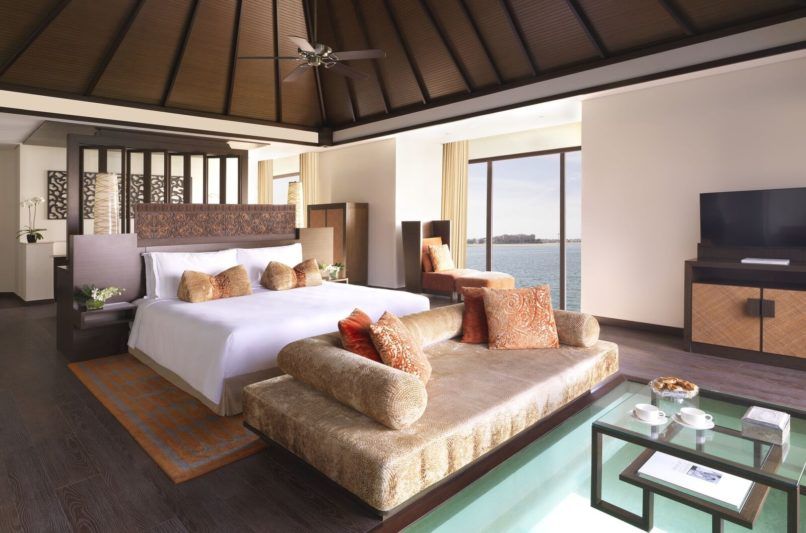 Practice overall well-being
Whilst you are at home, Galina Antoniuk recommends following a regular routine by waking up at the usual time and getting into a home fitness regime.
Get into the habit of drinking warm water with lemon to drink first thing in the morning. All you have to do is squeeze half a lemon into a glass of warm water to help boost your immune system as it is rich with vitamin C.
Try to eat as much as fruit and vegetable; especially berries contain lots of antioxidants which help you fight colds and flus. To calm your mind, body, and soul, take a relaxing 2-minute warm bath before going to bed.
Dr. Eranga Kaushal, Ayurveda Doctor, Anantara Kalutara Resort, Sri Lanka.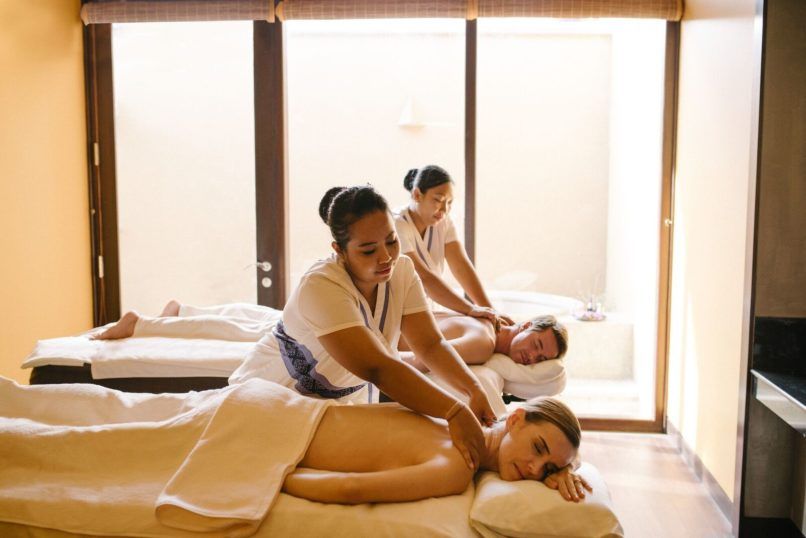 Meditate
Meditation is all about calming the mind and centering your chakras. The benefits? Dr. Eranga Kaushal tells us that meditation can promote reduced blood pressure, improve daily functioning, improve focus, and lower stress levels, which boost the immune system. Practicing mindful meditation regularly at home can help the mind send the right messages to the body.
Dr. Eranga Kaushal recommends a breath control method which is also known as Pranayama breathing meditation. How to master this breathing exercise? Simply take a steady breath through both your nostrils and keep inhaling until you reach your lung capacity while maintaining a straight spine. Now, hold your breath for a tiny bit of a second and construct some of the breath at the back of your throat. Think of it as if you're about to whisper a secret and then exhale through both your nostrils slowly. The calming rhythm brings a natural rest to the mind and soul and knocks out all the stress from each part of the body.
Dr Serge Landrieu, Master of Wellness, Anantara Bophut Koh Samui Resort, Thailand.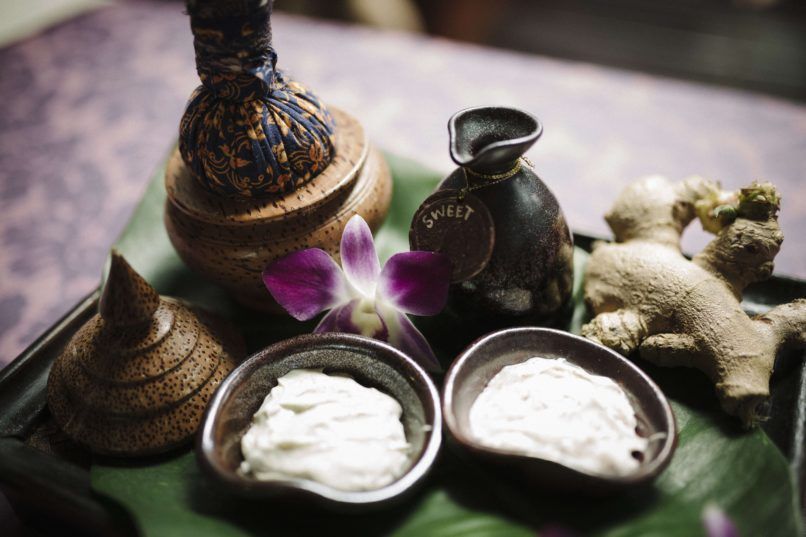 The beauty of sleep
It might sound much like intermittent fasting, and to an extent it might be. Dr Serge Landrieu recommends us to stop eating after lunch and then break this fast with our breakfast in order to attain a fully restorative sleep. Keep a window of 16-18 hours without eating over 24 hours and try not to eat food before going to sleep. If you do feel hungry, perhaps take a little sip of oil. Who would have thought of that? 
It's essential to go to bed and fall asleep early because the hours of sleep that are actually sustained before midnight count the most for reviving the entire immune system. Looking for an evening ritual before you to go to bed? Try meditating, practicing gratitude, doing some prayers, or simply breathing exercises like Pranayama. Another important way to ensure you sleep throughout the night is to stop drinking water or try to limit the amount of liquid intake around 6pm, just so you can avoid waking up in the middle to take a trip to the bathroom, which often disrupts our sleep.
Lastly, make sure you've got something exciting planned for yourself when you wake up so you can wake up with a purpose and look forward to it. 
Dr. Gopal Govindasamy, Master of Wellness, Anantara Rasananda, Koh Phangan Villas, Thailand.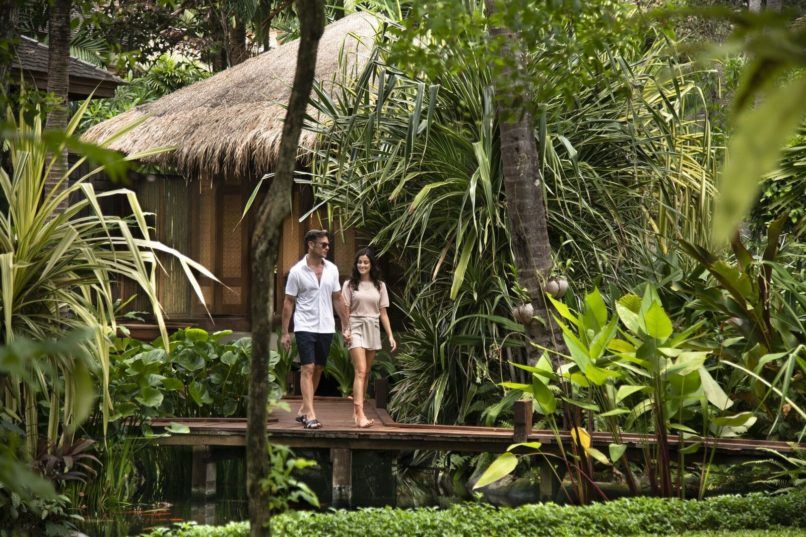 A light meal plan
Naturopathic doctor and yoga expert Dr. Gopal Govindasamy, originally from India, has a specialty in the fields of Ayurveda, wellness, and nutrition at Anantara Rasananda Koh Phangan Villas. A leading wellness expert for over 16 years, Dr.Gopal has gained an international reputation as "Dr.Magic Hands" with a record for relieving and treating physical problems.
During self-isolation, Dr. Gopal gives us some tips for following a light meal plan that involves healthy foods, plenty of fluids, regular exercise, and a regular routine. Firstly, eating light and simple food is recommended, as due to a lower level of activity at home, heavy foods will add too much pressure in cleaning the system. In other words, it could also pull down your immunity. It's essential to stay hydrated and drink at least 2-3 litres of mineral water daily that are room temperature or lukewarm. Avoid all carbonated beverages and energy drinks if possible.
Balance your schedule with some mild exercise like yoga or Tai-Chi for 45-60 minutes daily. All in all, it's important to stay home and be healthy.