What does it mean to Pause, Focus, and Grow?
In a world where everything is about efficiency and speed, it is so easy to get lost in the whirlwind of it all. More often than not, we tend to forget to breathe, recenter, and be present – taking our precious moments and health for granted.
But since the onset of the pandemic, conversations around our physical, mental, and emotional well-being have seemed to take centre stage, emphasising the need for us to put ourselves first and foremost before all is said and done.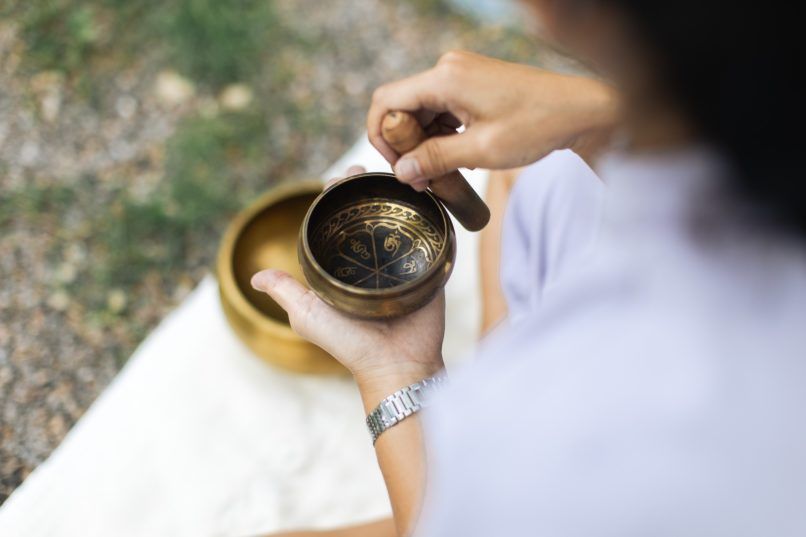 So it came at the most opportune time when we received an invitation for a weekend wellness retreat at the newly renovated and reimagined Devarana Wellness Center in Dusit Thani Hua Hin. It's a part of the award-winning Thai-inspired luxury spa chain that is internationally reputed throughout Dusit Thani's Hotels & Resorts worldwide. Of course, we said yes, because who doesn't want to go relax and unwind by the seaside at one of the world's most renowned spas and hotel groups?
Upon arrival
Several days before the trip, each of the guests received a package at our doorstep – they were meditation beads, intended for us to use during our meditation sessions during the retreat.
The day of departure came on a Friday afternoon. A bus picked us up from Bangkok for a Hua Hin getaway – landing at just the perfect time aligned with the full moon eclipse on May 14 and the long holiday weekend.
The traffic, surprisingly, wasn't so bad at all, and we arrived at Dusit Thani later on in the afternoon. The staff, warm as ever, welcomed us with open arms at the Polo Lounge. They offered us tea, coffee, an assortment of snacks, and a drop of the spa's essential oils for us to relax and unwind.
Situated in a vast area between Hua Hin and Cha-Am and over three decades old, the old charm of Dusit Thani Hua Hin hasn't faltered. The hotel, although renovated to fit modern times, has kept the legacy of Dusit Thani and the charm of Hua Hin as the respite for Thai royals and aristocrats alive – with its chandeliers, winding staircases, and black and white photographs lining the walls. An influx of guests, from international travellers to Thai families, flocked inside the hotel for the long weekend, with parents and kids running by the pool area. Although it was my first time there, it felt familiar. Dusit Thani Hua Hin, it seems, is still able to keep the spirit of nostalgia alive – reminding you of your sunny and bright childhood, free and uninhibited by the oceanfront.
Upon entering the room, one is greeted with modern interiors and a warm, balmy ambience with a view overlooking the ocean. The television was also on to greet us, with footage of Cat Lau, Devarana Wellness'  ambassador, demonstrating the importance of wellness and guiding in-room guests through a series of meditation videos.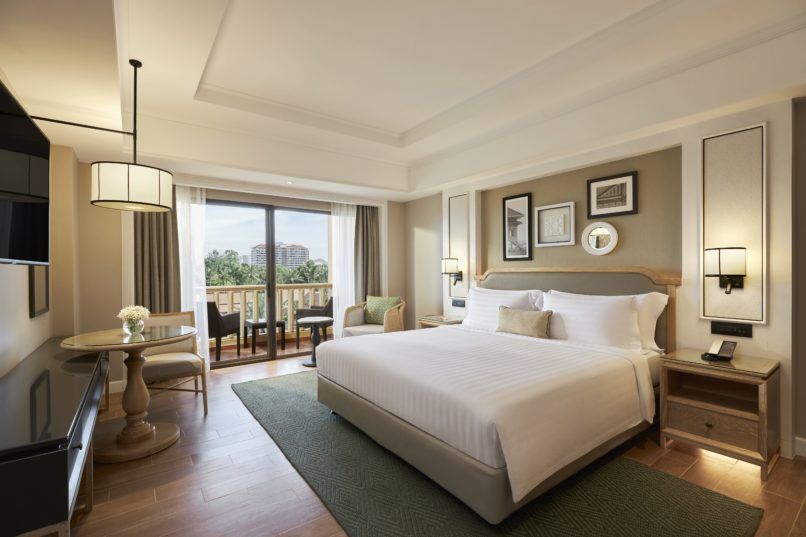 When evening came, it was time for dinner. We were invited for our first full-course, Thai filled dinner at the hotel's legendary Ban Benjarong restaurant, which offered an assortment of Southern-esque Thai dishes to satisfy all our cravings and taste buds. It was hard not to get full, as everything was super scrumptious and not to mention healthy too! From the crabmeat curry with fermented rice noodles, and southern-style pork stew to the paco fern salad with seared tuna, all the seasoning and ingredients were local and grown inside the restaurant's organic garden.
Experiencing traditional Thai healing wisdom
Wellness doesn't wait for anybody. We were woken up right after dawn at 6:45 am the next day to get ready for our morning meditation session with Cat, by the outdoor garden of the wellness centre under the Bodhi tree. The activity officially kicked off our journey for the weekend.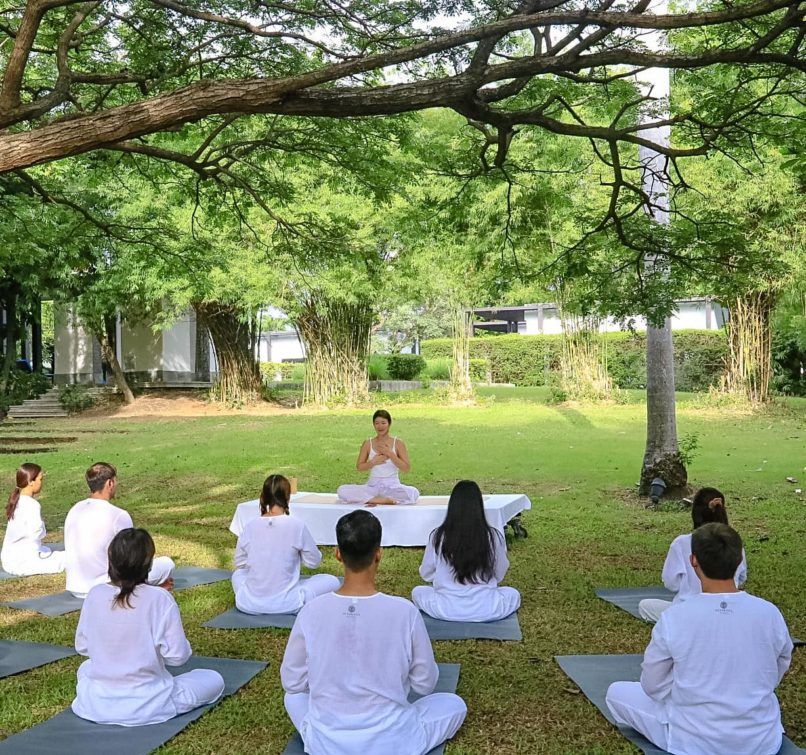 All sitting a few feet apart on a mat and draped in white, we were guided through an hour-long, mindful meditation workshop led by Cat, Dusit Thani's new emotional well-being coach and educator. That was when we were also formally introduced to one of the spa's three key principles: Pause – to do some yoga, meditate on our thoughts, and embrace stillness that promotes emotional detachment.
Devarana, derived from the Thai Sanskrit word "A Garden in Heaven", has been reimagined this year to fully embrace Dusit's wellness concept in delivering meaningful experiences beyond the spa, and right to the guest's entire staying experience. Going beyond the traditional spa offering, Devarana Wellness is inspired by traditional Thai healing wisdom, the spirit of Buddhist wellness principles, and Dusit's unique brand of Thai-inspired gracious hospitality. It is both holistic as it is sacred, intended to help guests achieve a calmer, happier state.
By blending ancient Thai healing practices with innovative wellness concepts such as workshops, fitness facilities, edible gardens, a healthy menu and cooking classes, to resident high-performing coaches, Devarana is specially recreated to deliver a holistic wellness experience through its three key principles: Pause, Focus, and Grow. It's a deceleration method for the mind and body – to remind us to be with ourselves, and that wisdom and wellness is an internal journey we can all partake in.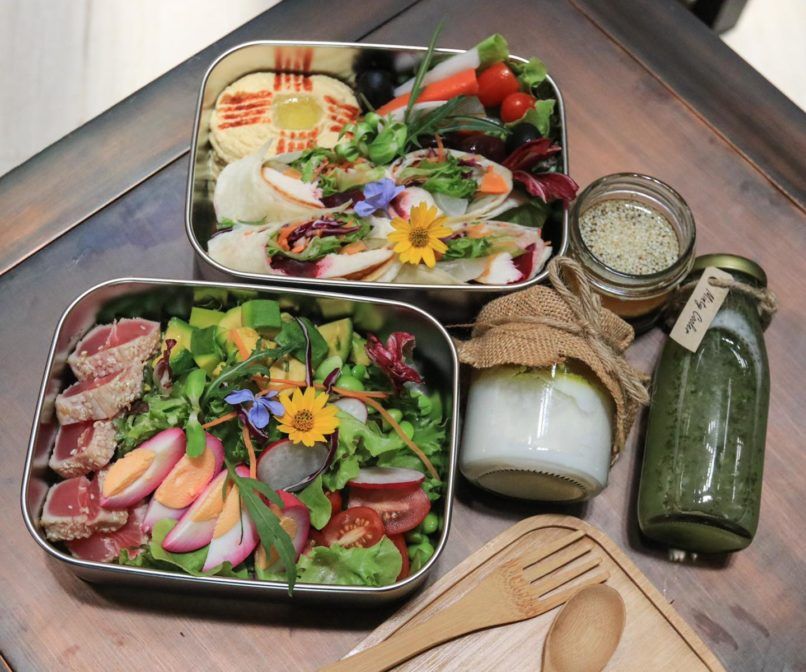 While Pause is about being mindful, present, and emotional detachment, Focus is about physical vitality and keeping our bodies alive and healthy through personalised food menus, fitness, and movement activities. Lastly, Growth centres around workshops on sustainability, community outreach programmes, and special retreats for families, couples, and business and leisure travellers. These principles are embraced throughout all of Dusit's hotels and resorts worldwide, united by a singular focus to address our most pressing concerns: how to destress, detox, and enjoy deep restorative sleep.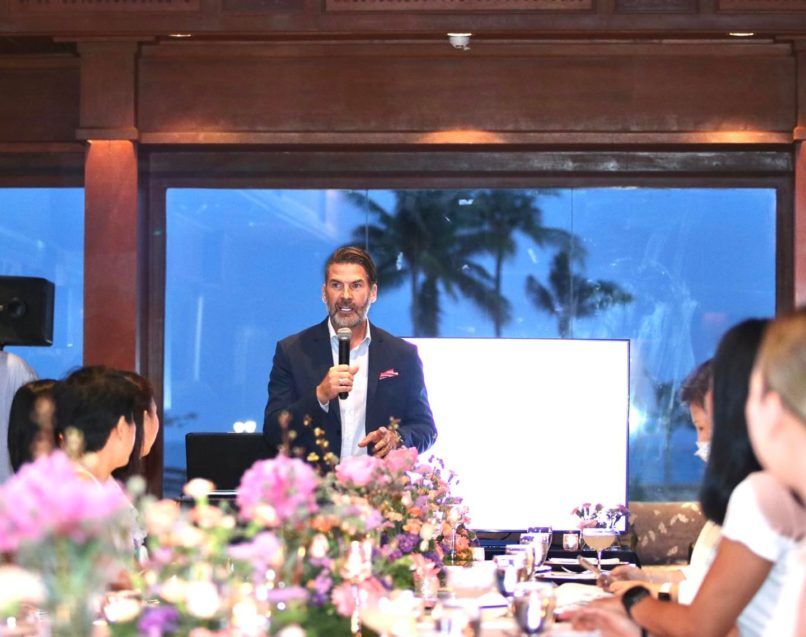 "Holistic well-being is a key component of Thai hospitality," believes Paul Hawco, Dusit International's Corporate Director of Wellness. "Each principle can hopefully foster lifestyle changes."
After the meditation workshop, we were given the rest of the Saturday to fully enjoy the Wellness Center. IT is a picturesque, spacious, old-school styled villa offering a range of lifestyle facilities and a full-service wellness journey, where guests can choose from more than 30 luxurious treatments and therapies.
One that I particularly enjoyed was inside the private female locker room, which, to be fair, was like another spa in itself. It consisted of a steam room, sauna, and a jacuzzi. We spent hours into the afternoon just inside that spacious, thoughtfully designed area, switching between each of the amenities to rejuvenate our bodies and spirits.
The Signature Treatments
The staff at the center were warm, attentive, knowledgeable and professional. Our respective expert massage therapists guided us for a consultation on our treatment preferences, with signature offerings from a Thai Heritage Massage, Ancient Thai Massage, to the Classic Devarana Signature Massage. We were given the option to choose between two 90-minute massages for the remainder of our stay there. Do we want to detox the body, destress the mind, or promote a deeper sleep through the classic Devarana Signature massage? Or do we want to embrace Thai ancient healing that provides deep therapeutic effects to our dominant elements of earth, fire, water, or air?
I went with the former option for both massages: the classic Deravana signature massage combining the strong pressure of Thai, Ayurveda, and Shiatsu techniques with Swedish and aromatherapy influences for the ultimate soothing and nurturing experiences. I also picked them because we were promised an oil-infused massage, where they would focus on which body parts of mine required specific attention. The staff asked us to circle our pain points on a drawing on the leaflet. Suffice to say, I circled my entire body.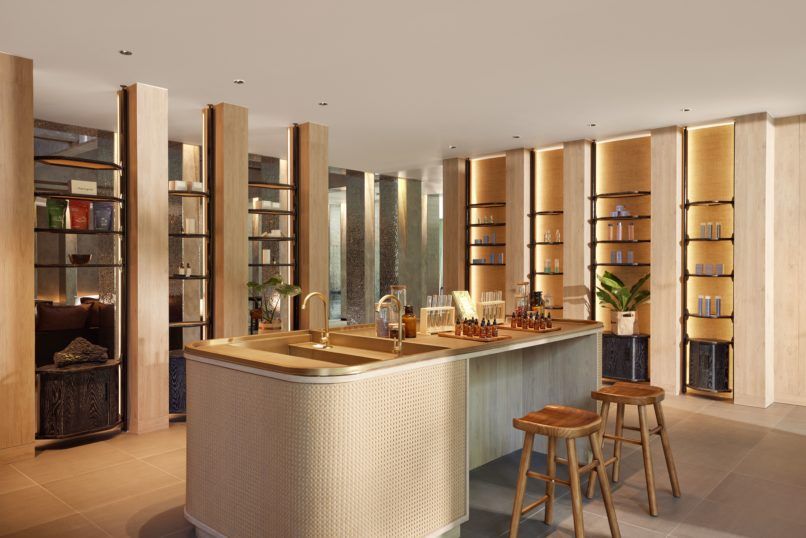 We were then taken into the wellness consultation room, where an array of oils, lotions, and natural body products adorned the walls and tables. Upon sitting, the therapist then proceeded to mix a concoction of oils, which were all derived from natural substances to promote the body's self-healing journey. It was a bespoke, non-routine, and handcrafted formulation curated especially for my needs.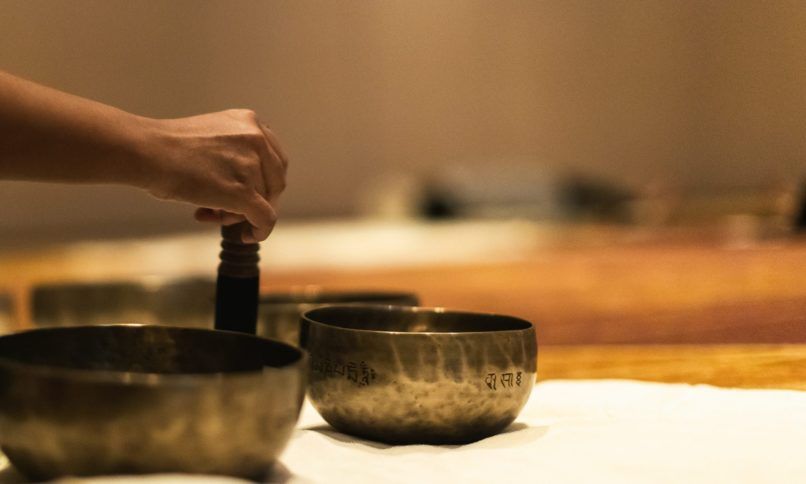 It turned out to be the best decision ever – picking those massages – as I felt like no time passed at all even though they were both an hour and a half long. The massage therapists, on both occasions, started the treatment session with some breathwork in order for me to refocus and align with myself, and proceeded to press those natural, fresh oils and ingredients onto my back and into my skin. Of course, I dozed off because it was just so comforting and perfect, and came out feeling more light and agile than ever.
Welcoming the full moon eclipse
When dawn came, it was time for another session with Cat. This time, we were right at the beachfront, where the full moon was rising and the sun was setting. It was a a yin yoga session, meant to target the deep connective tissues from the fascia to the ligaments, joints and bones. Guided by Cat's soothing voice into the sunset, we were joined by hotel guests and visitors alike. Yin Yoga was a first for me, but immediately, I could feel the positive effects it had on my body – my back pain was gone!
Then came dinner at the hotel's newly opened beachside South American restaurant Nómada, meticulously decorated with bars, a range of seating options, and upbeat music that perfectly fit with the ocean vibes. Nómada did not disappoint. Chilean Chef Andre Josef Nweh Severino carefully selected the finest indigenous produce to deliver fare cooked in different ways — from authentic South American dishes that follow traditional recipes, like ceviche, to fresh meats and seafood grilled over an open flame. From appetizers to entrees, it was hard to pick a favourite. We thoroughly enjoyed every dish, from the crispy scallop quinoa to the whole fish and the grilled chicken. The night ended with a happy tummy and a happy heart.
The finish line
Time flies when you're having fun. Before we knew it, it was time to leave – but not without some workout sessions first. The day started before dawn for a sunset jog that I, unfortunately, did not have the capabilities to join. This was followed by a Muay Thai session later at 7am, embracing Dusit's Focus principle, a physical vitality session in the gardens. After that, we went for our final massage that were picked from the day before.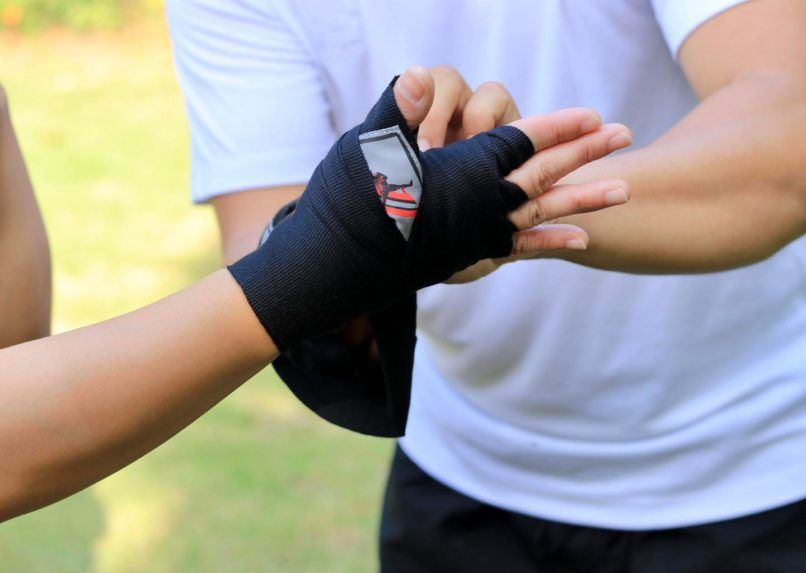 As we said goodbye to the staff and friends we made over the weekend, I caught myself feeling extra grateful for the entire experience. For the first time in a really, really long time, I finally got the chance to recenter and decelerate my head and my heart.
I must say, those three key principles definitely panned out well for me. I do not remember the last time when I really took a good look to take care of myself. I came back to Bangkok with a fresh perspective and an even more energized spirit. Thank you, Devarana Wellness and Dusit Thai Hua Hin, for reminding me that wellness is a journey that comes from within, and we should all take care of our body, mind, and heart.