Make more eco-conscious choices, support local businesses, and lose some weight. Here are seven resolutions every Bangkokian should keep in 2022. 
Happy New Year, Bangkok. January translates to one thing: New Year's resolutions. Statistically, only a very small percentage of people actually stick to their resolutions throughout the year. However, don't be disheartened because there's strength in numbers. In this resolution, it's all about numbers. 
Though some of us may have our individual resolutions that we've set for the year, we thought it'd be interesting to come up with a list of resolutions that all Bangkokians should keep (and stick with) this 2022. Here are seven resolutions we Bangkokians, collectively, can work towards.  
[Hero image credit: Breakingpic/Pexels; featured image credit: Djordje Vezilic/ Pexels]
7 resolutions all Bangkokians should keep in 2022:
1. Wear that local designer with pride
Shop local. There are countless local businesses selling more or less anything you can think of. Although an increasing number of Bangkokians (and Thai people in general) have been doing more of this in the past year or so, let's keep doing it. Let's keep supporting, endorsing, and putting smiles on people's faces. 
2. Make your staycation sustainable 
We love vacations. Whether that's in-city staycations or tropical getaways or wellness retreats, we love our fair share of holidays. Although some Bangkokians may have their go-to hotels that are their home away from home, we suggest opting for stays at more sustainable properties. So, if it's feasible for you, consider booking stays at properties that go the extra eco mile. 
3. Pack your lunch box with local fruit and veg
We're certain you anticipated this to be on the list: try to save the planet. As we're all aware, Bangkok does not exactly rank high on the eco-friendly cities list. So let's do what we can to improve the state of the environment, by making adjustments on a daily basis. Examples include: opting for the 'on foot' commute option, eating locally-sourced foods, avoiding disposable products, and donating used goods. 
4. Take the high road 
It's heartbreaking to be a witness or a passerby to accidents, and sadly, that happens rather often in Bangkok. To diminish the number of road accidents, let's mutually agree to improve our road and driving etiquette. From Bangkokians, for Bangkokians. 
5. Walk more, so you can breathe better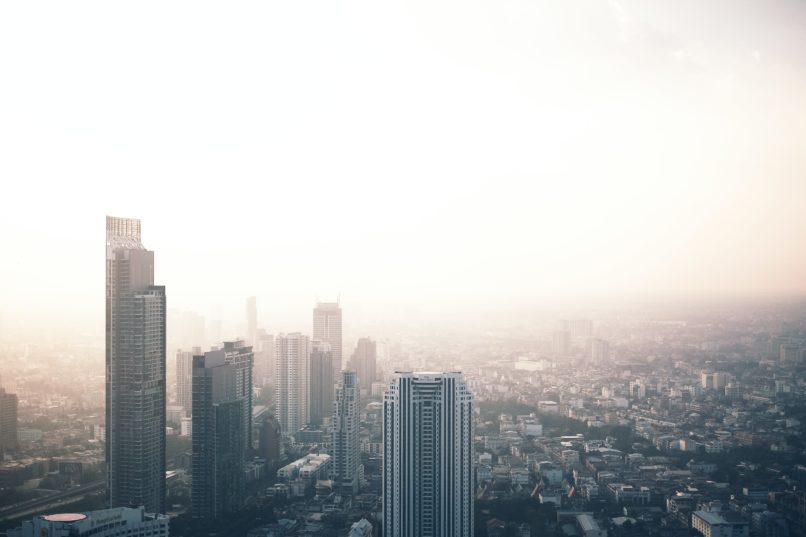 "PM 2.5" has got to be one of the most-used terms in the city. It's no secret that Bangkok's air quality is bad. Real bad. How can we help? Wherever and whenever it's possible, follow these tips: opt for the 'on foot' commute option, conserve as much energy as possible, and use environmentally-safe products. 
6. Show some love to the arts
Thailand is brimming with skilled, creative-minded individuals. From profound artists to musicians to designers to actors and actresses, the local community overflows with talent. Although we do this already, let's keep showing our support and love to these local talents. 
7. Lose weight 
After suggesting that we follow and stick to these meaningful resolutions, our last resolution suggestion is for Bangkokians to lose weight. Let us clarify: not weight as in body mass (unless that's one of your personal resolutions), but weight as in the weight of other people's opinions and expectations of you. You do you. Bangkokians are unique and lovable. So this 2022, let's aim to shower ourselves with love and positivity. Come what may.