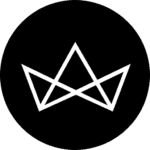 Spa and snack: Guinot facial at COMO Metropolitan Bangkok followed by a meal at Michelin-star Nahm
If you're a true epicurean like us, then you'll understand the importance of our endeavour to unite two of  the most luxurious things in life: a good spa session followed by a glorious snack. We insist, when it comes to treating yourself, pampering and adequate nutrition go hand in hand and are of course, of utmost importance!
In this case, our after-spa snack turned into an elaborate fine dining experience at Michelin-star restaurant nahm, housed at COMO Metropolitan Bangkok. Maybe no longer a snack, yet we'll make an exception because we certainly would recommend this experience to anyone keen on treating themselves.
We visited the hotel's spa first and prepped ourselves in the spa's facilities before receiving a lavish facial with luxury skincare treatments by the No.1 professional skincare brand in France, Guinot. Then followed a glorious meal at Nahm, brought to us by none other than the restaurant's new and first female chef, Pim Techamuanvivit. Chef Techamuanvivit previously launched and headed up Kin Khao in San Francisco which also received a Michelin-star. Read on to find out more about the whole 'Spa and Snack' experience.
The Spa
We arrived at COMO Metropolitan Bangkok at 6pm on a Friday, ready to unwind after a long day. We headed straight up to COMO Shambhala Urban Escape on the 2nd floor a little early and had a browse through the spa's gift shop, looking at all the cute jewellery and spa products before our appointment. Shambhala is a Sanskrit word which means peace and harmony and you could certainly feel that vibe being articulated in the jewellery, from rose-quartz necklaces and crystal rings to other Shamballa jewellery designs that instill an element of calm. We must admit we were in the shop for quite a long time!
Once we entered the changing room, we spent 15 minutes chilling in the Jacuzzi to de-stress before heading to the steam room. Fitness enthusiasts will be delighted to know that they can have a swim in the 25m outdoor lap pool or just chill on the sundeck too, both things we weren't looking to do so late.
There is also the option to join in on some classes that range from yoga, stretch and pilates to classes that focus specifically on the abs and lower back.
Treatments range from relaxing to detox programmes that distill the best of ancient Asian traditions and older techniques which are combined with western advances. In our case, we wanted to focus on the beauty element, so we went straight for a facial, the Guinot Hydradermie Deluxe treatment.
This multifaceted treatment, a world-famous facial developed in the 1960s by French biochemist Réne Guinot uses a wide range of Guinot products and is meant to deliver deep cleansing, purification, oxygenation and maximum hydration. The treatment is suitable for all skin types as prescriptive gels are chosen to suit your specific skin needs and, with the aid of mild ionised currents that give a slight tickling sensation, the gels penetrate deep into your skin to restore its natural radiance.
The application of high frequency before the treatment is used to oxygenate and create an antiseptic effect before a relaxing facial massage and customised mask is applied. This treatment also targets the eye and neck areas with firming and hydrating gels to smooth away visible signs of ageing while restoring your healthy glow. Safe to say, after the hour long facial which we pretty much snoozed through, we were ready for some food! Our skin looked pleasant enough to even head down to the restaurant without makeup, which is a rarity!
The Snack
If you're looking to eat clean, there is the option of dining at glow, the restaurant right next to the spa which focuses on clean and healthy food that complements the spa's holistic approach to wellness. COMO Shambhala's cuisine focuses on energizing and organic foods with an emphasis on raw ingredients (more easily digested as well as richer in living enzymes, vitamins and sea minerals) which are combined with pan-Asian influences.
We decided to go against the health grain and head straight to nahm, which we'd been dying to go to since we heard Chef Techamuanvivit had taken the helm. The Michelin-star restaurant focuses on authentic and Thai delicacies with some recipes that were even passed down to the Chef herself from her grandmother.
Now, you'll probably want to hear about the coconut and turmeric blue swimmer crab curry with calamansi lime but we'll have to admit, there was another curry that deserves our parises. What we actually enjoyed most had to be the Lamb Massaman curry (THB 980) which was filled with all sorts of delightful surprises such as lychees, young potatoes, and burnt shallots. The lamb was incredibly tender and it felt like we were having hearty homecooked meal filled with tender loving care. The curry paired nicely with Nahm's young harvest rice and the wok-fried pak wan with garlic and yanagi mushrooms (THB 600).
We must emphasise, a meal at nahm is best had with company as the dishes, in line with the Thai tradition, are better when shared, giving you the chance to taste more. The conversation ensued and we enjoyed ourselves. As the Bangkok storm thundered outside, it was nice to know we were safe inside having a hearty delicious meal after what was a very pleasant facial indeed.
For more information, please visit www.comohotels.com.