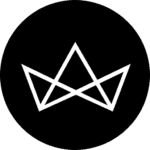 ICONLUXE at ICONSIAM makes its place in the global fashion phenomenon with Gucci Pin Mickey Mouse
Embracing storytelling and community spirit as the core of its mission, ICONSIAM is now celebrating Chinese New Year with a series of activities throughout the Chinese festive season. ICONLUXE, as home of world-class names in fashion, jewellery and timepiece, joins this celebratory spirit with the launch of Gucci Pin — The ephemeral store featuring the exclusive unique "pin" marking the destination on Google Map.
Covering the area of 76sqm, Gucci Pin features a gigantic silver structure housing with a specially designed collection of items that feature Walt Disney's True Original, Mickey Mouse. Mickey, the most iconic of Disney's characters, is playfully incorporated into ready-to-wear and diverse accessories, from shoes and bags to small leather goods and scarves..
Since its announcement last year, the Disney X Gucci collection has become the talk-of-the-town among shoppers and fashionistas. As one of the world's most desirable fashion houses du jour, Gucci is a contemporary icon. On the other hand, Mickey Mouse is an icon of unparalleled level being everyone's best childhood friend and the so-called original brand ambassador of one of the world's biggest entertainment establishments, the Walt Disney. To celebrate the get-together of these two icons, Gucci launches this exclusive Disney X Gucci Chinese New Year collection in a series of pop-up stores all over the world called "Gucci Pin Mickey Mouse" this global phenomenon found its home in Thaialnd only at ICONLUXE at ICONSIAM.
A fun, interactive space
The first of its kind in Thailand, Gucci Pin Mickey Mouse reflects the retro-loving, innovative spirit of the brand. Right at the heart of the pop-up store is the Gucci Pin façade, which can be enjoyed on location and also on Gucci App. Bringing to life the Mickey Mouse character, the feature lets customers and passers-by see themselves wearing the signature Mickey Mouse ears on the screen, conceived as an enchanted mirror.
To-die-for collectibles you can wear
With Mickey Mouse as the main man, the Disney X Gucci collection amps up Gucci's usual fun-loving, whimsical and funky sensibility. Playful and slightly nostalgic, all your favourite Gucci items in the Mini GG Supreme canvas now bear the Mickey Mouse print. A beige and ebony fabric that features a vintage Mini GG pattern features Mickey Mouse prints in varying scale. This print has been introduced in reference to a House fabric from the 1980s, and the original design, colour and look have been reproduced with high-definition digital printing. A protective coating and embossing give the appearance and texture of linen. A brown leather tag identifying the official collaboration with Disney is included in many of the pieces.
Experience the iconic collection in an exclusive one-off space, which is part of the global Disney X Gucci phenomenon @ICONLUXE at ICONSIAM, from now until 15 February.