Vol. 003: The Great Escape
Throughout time, travellers and explorers have ventured across the world and into the unknown. Even artists, musicians, and entrepreneurs set off on adventures to discover new opportunities and expand their horizons. As international borders reopen, this issue is a tribute to connectedness and journeying to new places to rediscover your inner wanderlust.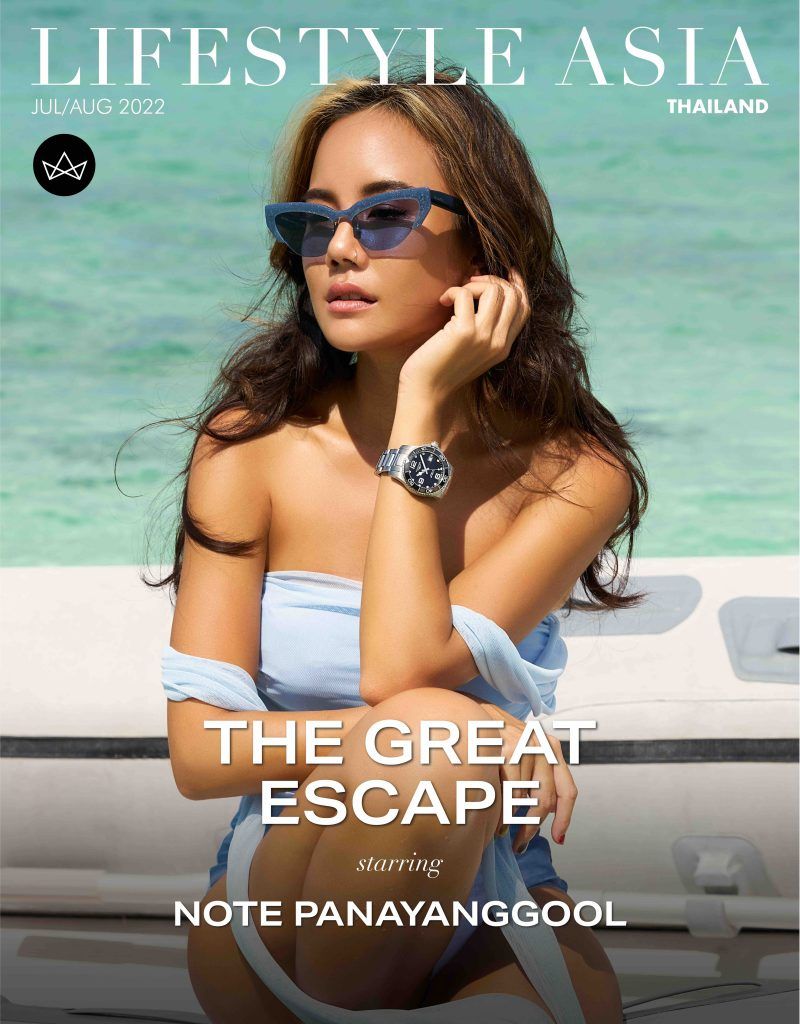 On the Cover: Note Panayanggool
This month, DJ and environmental conservationist Note Panayanggool appears on the cover of Lifestyle Asia Bangkok's third digital issue. Once a singer in her past life, Note has reinvented herself not only as an artist who transcends all mediums but also as one who hopes to use her art to heal people and reconnect them with nature. Read on to find out how her travels have inspired and reshaped the course of her life.
Read the full interview here Curated by Note
As our guest editor this June and July, the multidisciplinary DJ shares her best road trip jams, self-care rituals, and more. From a single-item makeup routine to a meat-free diet, hear from Note and get inspired by her eco-friendly lifestyle. The new Longines HydroConquest for women: timepieces for all your adventures
Available in 3 new Sunray shades, the new Longines HydroConquest 39 mm sports timepieces should be part of your next scuba diving adventure or surfing trip.
Read more
Seeing new places and meeting new people give me new perspectives on life.
Note Panayanggool