Vol. 006: Love Never Felt So Good
Upon reaching a certain point in life, each person has their own way of celebrating love and life. Some travel to that dream destination, and some save up to buy the thing they've been eyeing forever. But for many others, celebrating little things around them, or savouring all the good food and surrounding themselves with the people they love is delightful enough, because Love Never Felt So Good.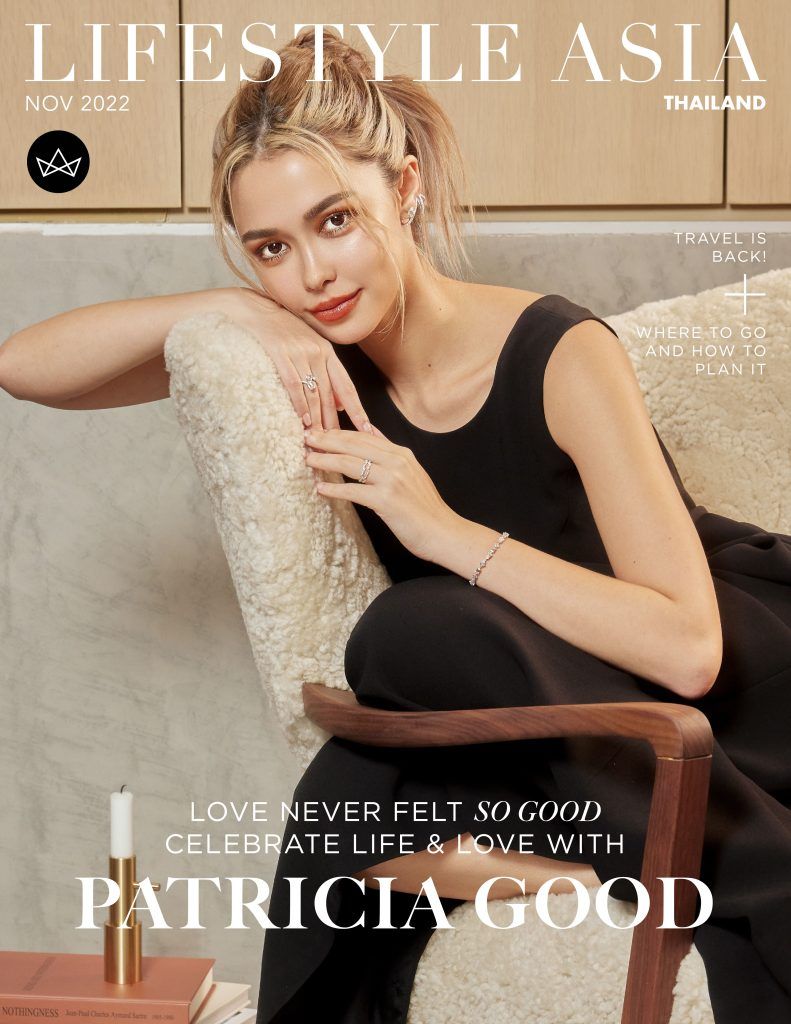 On the Cover: Patricia Thanchanok Good
Lifestyle Asia Thailand's 6th issue, November's cover star is Patricia Tanchanok Good, the 25-year-old actress who claims that aside from being an actress, she's also a goofball who recently added a 'soon-to-be bride' her resume. This is her story from love to work life, and how everything has fallen perfectly in place. She has realised that she won't force herself to be perfect anymore. Just being who she is, and enjoying those around her is enough.
read the full interview here
I don't force myself to be perfect because that's impossible. Just be the way you are and be happy with everyone around you.
Patricia Good