Here's a fine road trip idea that also doubles as a well-deserved wellness getaway.
Whilst you probably know THANN for its natural aromatherapy and skincare products, the beloved Thai brand has also opened a beautiful luxury spa destination in the heart of Ayutthaya.
Between a lush green landscape and a historical location, guests can enjoy a series of professional spa treatments and programmes here, and come nightfall return to charming suites, pool villas, or even tree houses for accommodation. Read on for a teaser taste of what to expect within the tranquility of the rice fields, and amongst peaceful architecture, 'art of plate' meals, and individualised wellness experiences.
[All images courtesy of THANN Wellness Destination]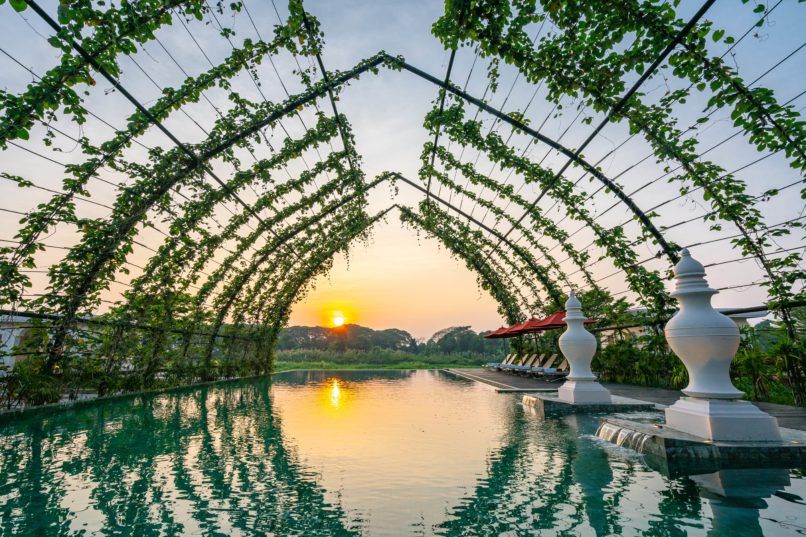 Location
It's important for a wellness destination to incorporate a sense of well-being into every element of its property. This begins with location. For the THANN Wellness Destination, this comprises of a blend of history and nature, and a thoughtful, peace-inducing design.
Situated about an hour's drive away from Bangkok, the resort pulls from the ancient kingdom of Ayutthaya for its design. Teak pavilions and dark wooden accents complement the antiques displayed throughout the property, all against a backdrop of the surrounding Noi River and rice fields. Taking up 25 rais (10 acres) of space, there's plenty of room to roam here, and admire sweet touches like the "Wise Monkeys" statue.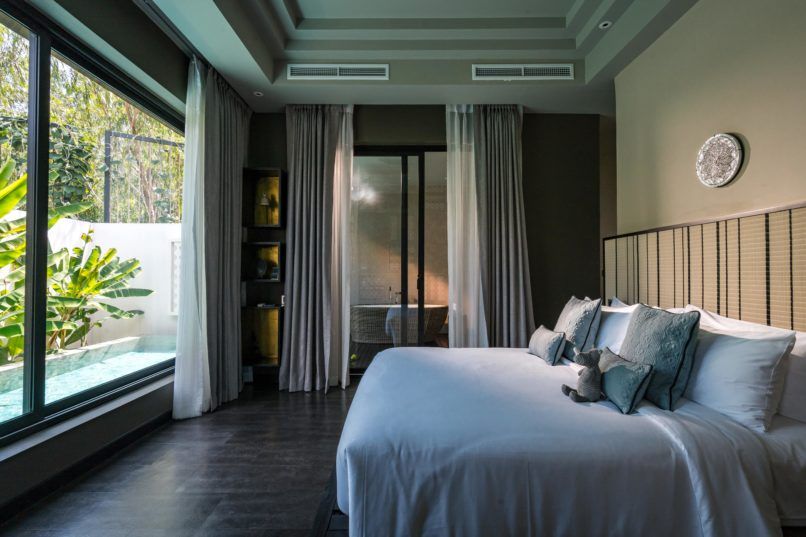 Accommodation
THANN Wellness Destination is home to 46 guest rooms, spanning river view suites, tree houses, and pool villas. These range in size from 64sqm to 213sqm.
Indoors, guests will find best-selling THANN natural skincare and aromatherapy products, as well as complimentary in-room healthy drinks and snacks. These are served sustainably without the use of plastic, and in fact eco-friendly materials can be spotted throughout the resort. After all, wellness encompasses more than just the self, and extends to the environment, too.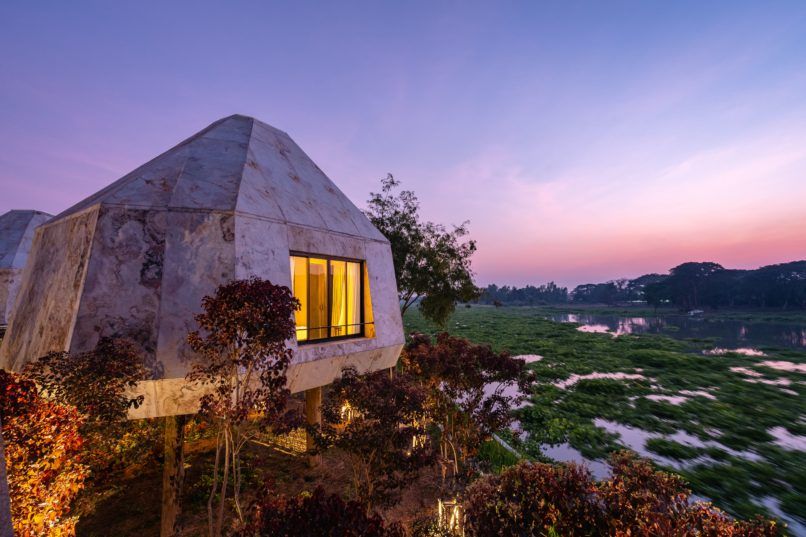 Dining
A key component of the THANN Wellness Destination experience, dining here is described as an 'art of plate' journey. Each item on the menu is made with fresh, highly nutritious ingredients, all sourced from the local community and the resort's very own gardens. All main meals are included in the wellness package rate, with three restaurants to choose from.
Open to walk-in guests as well as in-house guests, the Tea Room at THANN Wellness Destination is designed with a modern oriental design ethos, with an Asian antique collection of cooking utensils for decor. The Tea Room is where guests can enjoy breakfast, lunch, and afternoon tea with a variety of international dishes.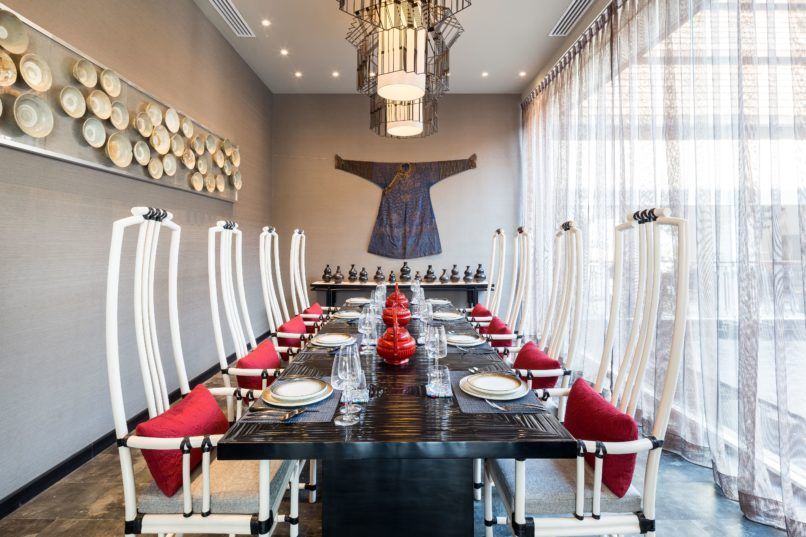 Over at the Riverfront Restaurant, the setting calls for a romantic dinner. The elegant dining room overlooks the Noi River, beyond colourful flowerbeds and vibrant forestry. The floor-to-ceiling windows also open up for alfresco dinner in the cooler months; a reason to visit in itself.
For something a little more casual, guests can also enjoy THANN's very own Thai street food market. Featuring a variety of food stalls, you'll find everything from noodles and meat skewers over to desserts. Ideal for a light lunch, this area is located within the lobby building, and is also the location for select cooking classes.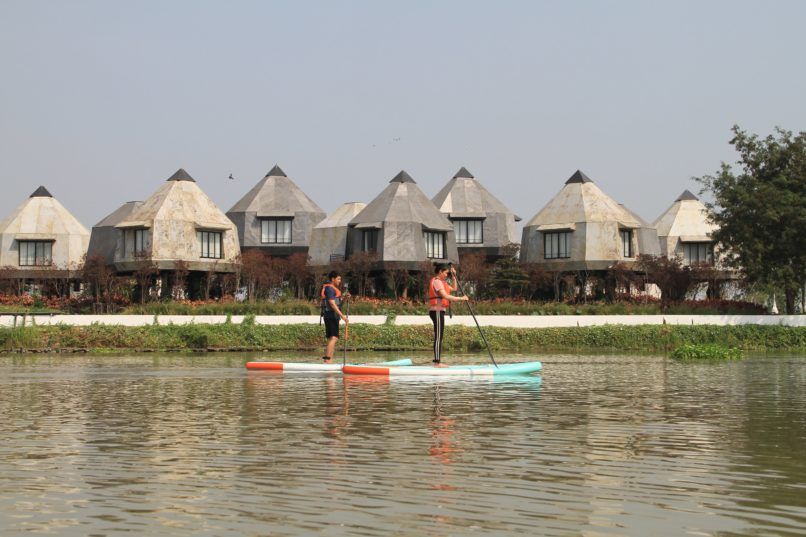 Wellness
Far beyond a regular spa experience, the individualised treatment programmes at THANN Wellness Destination are designed to restore vitality, maintain good health, and uplift the spirit.
Guests will receive a special spa treatment for each day of their stay, as well as unlimited access to wellness activities. These include paddle board, water bike, Zumba dance, yochi balance, facial workshops, and more, aimed at rejuvenating the body and mind, and enhancing energy. They also target a variety of concerns, be it body and mind improvement, or mere relaxation.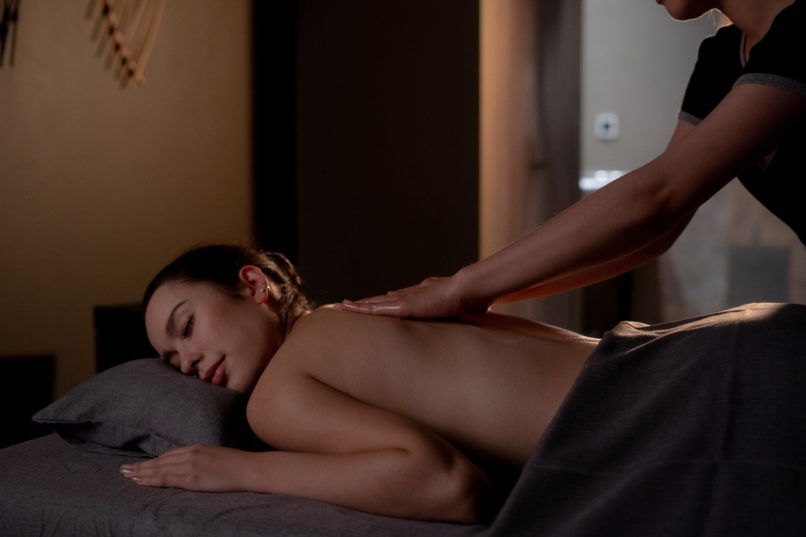 To accommodate all needs, the spa complex at THANN Wellness Destination is made up of a whopping 1600sqm of space. It features 15 treatment rooms in contemporary design, and is manned by certified therapists from the fields of anatomy, aromatherapy, and massage.
For a very special experience, go for an aromatherapy bath. This consists of a chamber filled with aroma-therapeutic steam, which can help open pores and relax the muscles. Whether you opt for a 25-degree cool bath (stimulates lymphatic and immune system), 30-degree warm bath (soothes tired muscles), or 39-degree hot bath (improves circulation and accelerates metabolism), the benefits are plenty, and worthy of trying.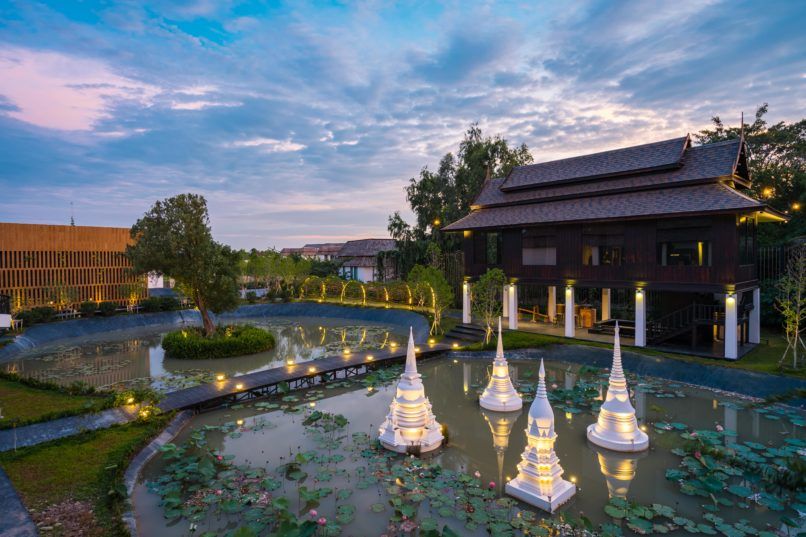 Closing notes
THANN Wellness Destination is a property for guests over 7 years of age. The all-inclusive two-night packages start from THB 25,00 for single occupancy and THB 40,000 for double occupancy. The packages include accommodation, complimentary mini bar, THANN facial products, daily resort wear, all meals (non-alcoholic beverages), and a 90-minute spa treatment and wellness programme. For a wellness weekend just a quick car ride away from Bangkok, we couldn't think of anywhere more peaceful.
Thann Wellness Destination, 1 Moo 5, Krachaeng, Bangsai, Phra Nakhon Si Ayutthaya, +66 35 910 910.