Encapsulating urban living at its finest, the Thonglor-Phromphong area buzzes with a bevy of exciting cafes, lifestyle outlets, and boutique dineries. Mere minutes away from the Thonglor BTS station, it is also where you'll find the equally young, fun, bold, and buzzing Beatniq.
Paying homage to the nonconforming beatniks from Jack Kerouac's 'Beat Generation' of 50s-60s America, Beatniq gives luxury a new meaning, offering a space that is at once tasteful, bold, and unabashedly unique.
Inspired by modern architectural styles of the mid-20th century, the upscale residence stands out through a striking facade, top-notch materials, and exquisite craftsmanship, offering an exceptional living experience you can't quite find anywhere else. To truly understand Beatniq, you have to understand the creatives that consider it home. Witty, go-getting, and always on the hunt for inspiration from the most ordinary of places, we go over a typical day for a resident at Beatniq — where convenience meets never-sleep lifestyle.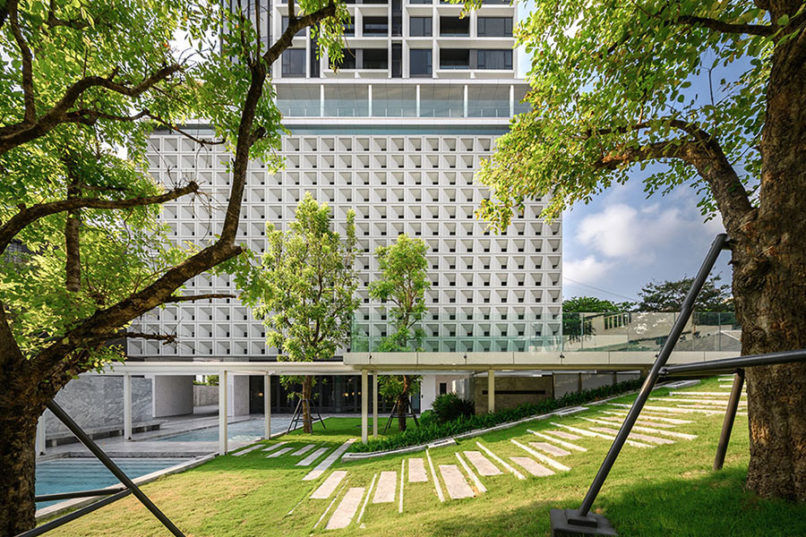 A morning swim
With breathtaking, unobstructed views over Thonglor BTS and its surrounding cityscape, Beatniq's swimming pool makes for a great place to start the day — either with a morning swim, or some poolside unwinding. A stunning, white marbled hanging pavilion seemingly floats above the sparkling pool waters, offering a peaceful respite of sorts, from which one can marvel at the Bangkok city views. Of course, for those who would much rather take it easy than sweat it out, the Heated Spa Pool on the 34th floor offers a luxurious sanctuary, great for Sundays spent at home, or evening unwinding after a long day out.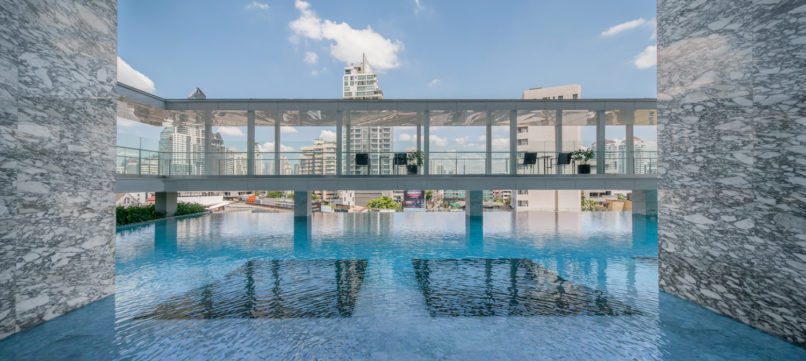 A midday unwind
Spaciously designed with full-height windows that bathe interiors with a bright, natural glow, units at Beatniq are wide and airy — marking the perfect spot to pamper yourself, and set the right mood to get productive. A semi-outdoor balcony offers residents a large, flexible space that can be used as both an outdoors relaxation area, or an extra room in itself.
True to Beatniq's roots in artistry, craftsmanship, and creativity, several rooms have been furnished in collaboration with cutting edge designers. For instance, the Cassina as seen by Karl room comes tastefully furnished with limited edition pieces from Cassina pieces featured in the iconic book.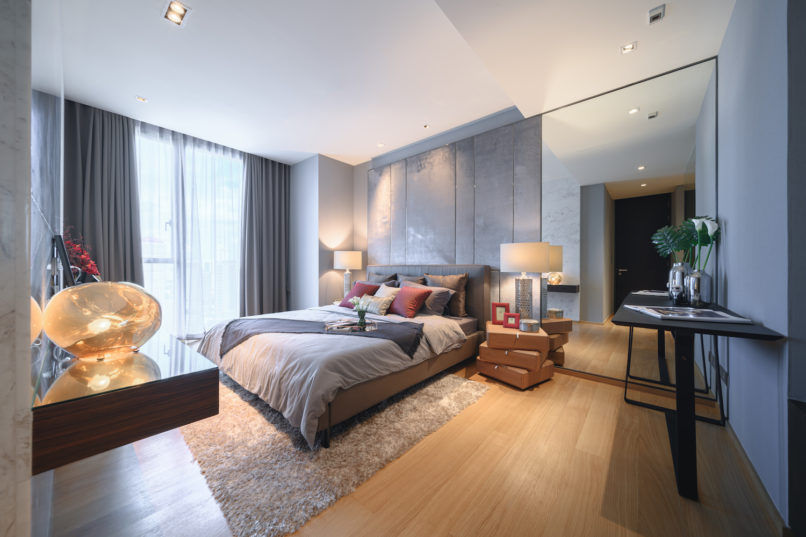 A prime location for lifestyle
Situated in between Thonglor and Phrom Pong BTS stations, don't let Beatniq's tranquil vibes fool you — the city's main happenings are most definitely within close reach. With Thonglor BTS just walking distance away — 250m, to be exact — and direct entry onto mid-Sukhumvit, much awaits the Beatniq resident outside.
Whether it's a delectable brunch at one of the charming eateries nearby, or a quick visit to the surrounding lifestyle stores, there is always so much to do and see — and Beatniq puts you at the heart of it all.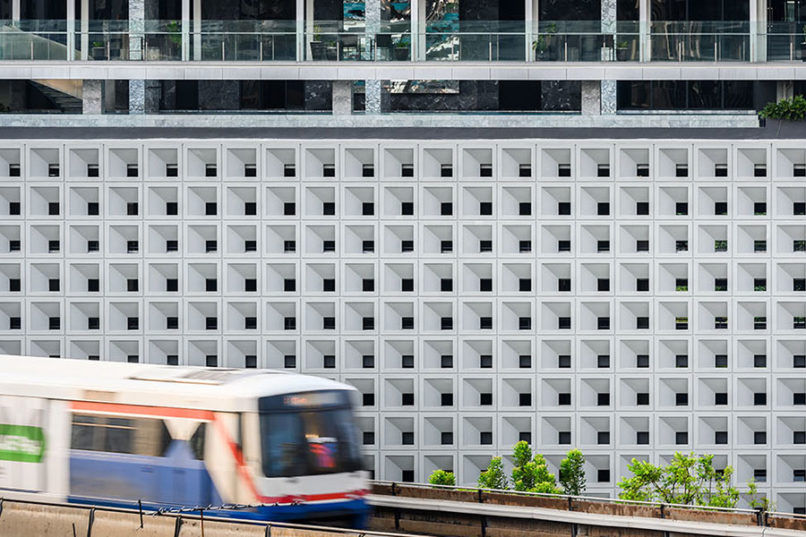 Evenings at the gym
Understanding the needs of the modern urbanite, Beatniq comes fully-equipped with two floors of fitness space. Cutting-edge fitness machines aside, the space also has a Boxing Area and Yoga Studio, meaning there are plentiful ways for you to get fit without straying too far from home.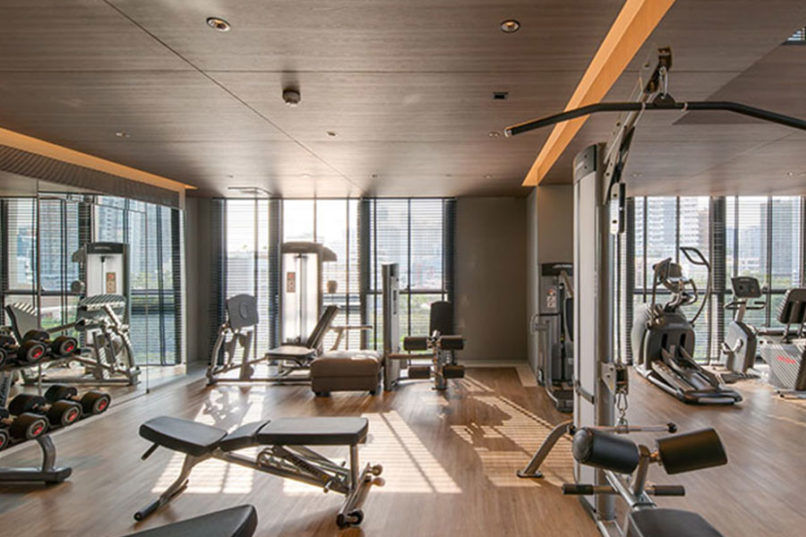 Sky lounge parties
A tranquil, serene space when unused, the Sky Lounge on the condominium's top floor can be anything you need it to be — from function room for business-related gatherings, to an intimate and fun space where private parties can be held. The area comes complete with a kitchen area where top chefs can be invited in to prepare a special meal, and there's even a wine cellar and outdoor barbecue area.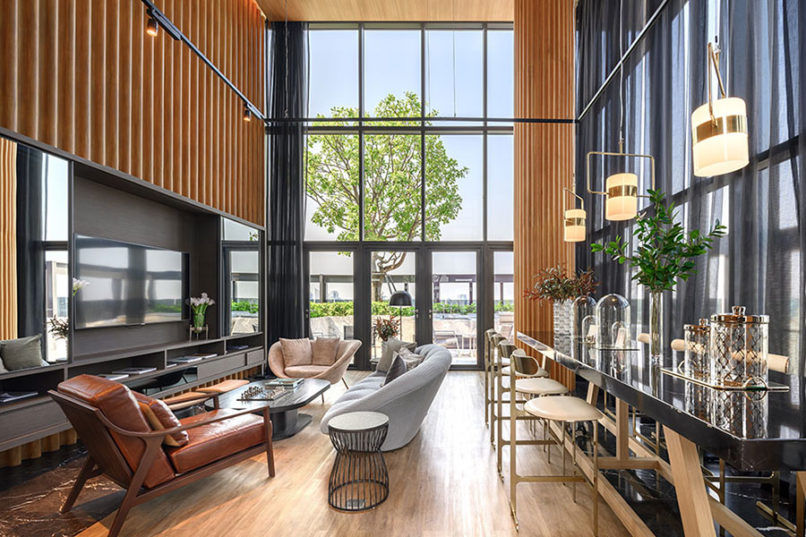 Beatniq's best units are available from a price of 12MB onwards for a 1-Bedroom, and 22.49MB for 2-Bedrooms. To find out more, or experience the residence firsthand, book a private viewing appointment by calling 1749, or visit luxurycondo.scasset.com. 
Videographer: 101 Cinematography
Makeup & Hair: Nattanun Nitiareeroj
Editorial Coordinator: Rattanachai Chaipornsantikul
Locations: Beatniq by SC Asset, Luka Moto Bangkok, Iconic Studio 53. 
This article is published via Prestige Thailand.