Attention, street-style shoppers – sneaker stores have now been popping up in almost every corner of Bangkok's Siam area – from little boutiques on the streets to official retailers in the mega shopping malls.
To help you avoid getting overwhelmed by all the choices, we did you a favour and picked some of our favourites in the capital for you to check out. Apart from sneakers, these shops also offer other streetwear collections like caps, T-shirts and bags. Whether you're looking for trendy international brands, cult favourites or limited-edition releases, here's the best of the bunch that will make your hunt for the perfect pair that much easier.
Hero image credits: 24 Kilates; Featured image credits: Carnival
What is the difference between sneakers and shoes?
1. The materials: sneakers come with rubber soles.
2. The durability: sneakers are less durable as their soles are very light.
3. The comfort: sneakers offer great comfort.
4. The purpose: sneakers are casual and comfortable shoes. They are largely used for sports but are fashionable items, too.

A guide to properly caring for your leather shoes

Credit: Hei Bai/Quora
Why are sneakers called sneakers?
Sneakers are also known as athletic shoes, tennis shoes, gym shoes, runners, or trainers. They are primarily designed for sports or physical exercise, yet are now more commonly used for everyday wear and even for fashionable purposes.

Sneakers generally refer to footwear with a flexible sole and an upper part made of leather or synthetic materials. They also are a huge part of athleisure and streetwear nowadays.

Which sneaker brand are you?

Credit: Ansh Grover/Quora
What are the different types of sneakers in fashion?
Slip-ons, athletic kicks, plimsoll sneakers, classic canvas converse sneakers, high top basketball sneakers.

Credit: Gaudham R.S/Quora
Where are the best sneaker stores in Bangkok?
The best sneaker stores are located in the trendy and fashionable Siam area in the heart of Bangkok.
Atmos Bangkok Originating from Tokyo, Atmos has just recently launched its first new branch in Central World, bringing its specially selected sneakers from around the world to the heart of Bangkok. Though there are several sneakers and bags from different athletic brands like Reebok and Puma available on its loft-style shelves, this Japanese boutique is most popular amongst the loyal supporters of Nike's sneakers. If you're a big fan of this brand, Atmos is sure not to disappoint you with its exclusive numbers.
Atmos, 2/F Central World, 999/9 Rama I Rd., Pathum Wan, Pathumwan, Bangkok, +662 252 4228, Opening Hours: Monday – Sunday 10 am – 10 pm
Carnival One of the official dealers of Adidas, Carnival is authorised by many of the brand's exclusive collaborations including Yeezy Boosts and NMDs. The shop is always coming up with new and exciting ways to launch their limited sneakers such as first come first serve, online raffle competitions as well as encouraging people to camp outside the stores in anticipation of their latest collections. Now, this Bangkok-based retailer has spread its wings across town, opening its flagship store in Siam Square and other branches in Central World and Mega Bangna, too.
Carnival, 428 Siam Square Soi 7, Rama I, Pathumwan, Bangkok, +662 252 4215, Opening Hours: Monday – Sunday 12 pm – 9 pm
24 Kilates A hot, highly respected name in the street-style fashion world, 24 Kilates is another Bangkok go-to destination for sneaker shopping. As a treasure trove for highly sought-after kicks, this store is famous for its exceptionally stylish interior designs, with metallic gold racks and frameworks illuminating throughout the space. Here, sneakers are each encapsulated within gold safes that line the front of the store as well as the interiors. Carrying every label from Vans and Converse to New Balance and Nike, the original store is located in Huamark, but it has just also debuted another local branch at Central World.
24 Kilates, 11 Soi 13 Seri 2 Rd., Huamark, Bangkapi, Bangkok, +6689 333 2424, Opening Hours: Monday – Sunday 10:00 am – 10:00 pm
Dilok A heaven for basketball lovers, Dilok features everything from athletic clothings to cult-worthy sneakers. As it is a multi-brand shop, a selection of rare finds and collaborations can be found from sneaker brands such as Adidas, UnderArmour and ASICSTiger. If you prefer to shop more large scale, its spacious flagship store in Chula Soi 12 curates a gigantic line of sneakers and sportwear. For those who find a shopping mall more convenient, there's also a boutique within MBK Shopping Centre, too.
Dilok, 48/1-2-3-4 Soi Suanluang, 2 Wangmai, Pathumwan, Bangkok, +6692 278 0663, Opening Hours: Monday – Sunday 10:00 am – 9:00 pm
Slum Itd. Shoe geeks will love Slum Itd., which is always stocked with an impressive selection of men's and women's sneakers as well as special models and unique colourways from our favourite labels – expect to shop through the likes of Off White, Fila, Adidas Originals, and Supreme. Shoe maintenance kits are also on offer, from cleaning brushes to water and stain repellent spray. Not to mention, the store also offers its own brand's accessories like socks and belt bags as well as other lifestyle goods, which can let you get all geared up before you leave.
Slum Itd., 428 Siamsquare Soi 7, +662 658 1760, Opening Hours: Monday – Sunday 12:00 pm – 8:30 pm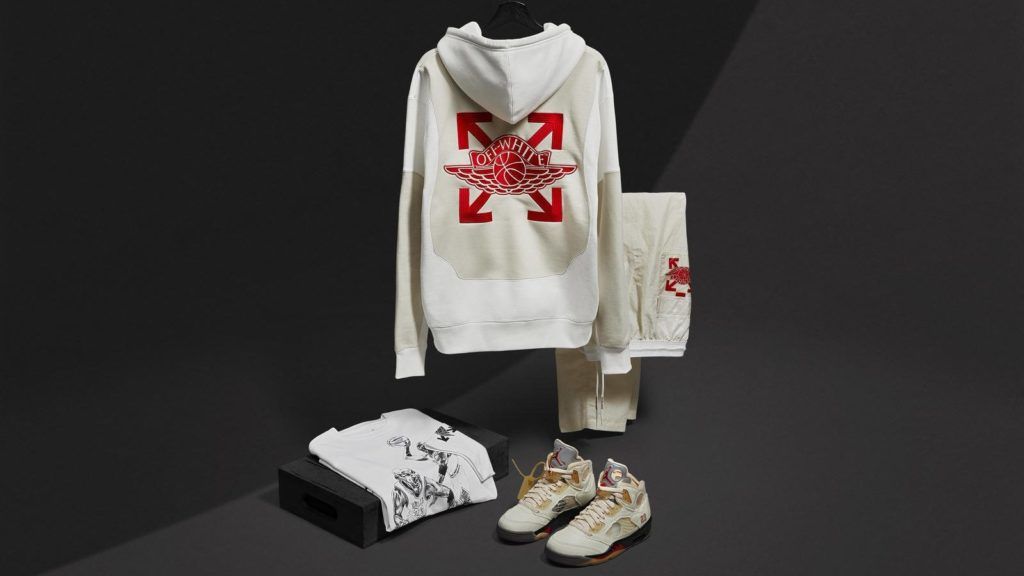 You rather shop your sneakers online? Get them here: