Looking for a pair of classic Air Jordans? Get your new kicks at these places in Bangkok.
Sneakerhead culture is alive and well here in the city. That also means that thankfully, there's no shortage of places where you can buy the kicks you've been looking for.
No disrespect to the other sneakers out there, but a pair of Air Jordans will always be a no-brainer. It's an iconic classic that looks good on anyone. If you're in the market to buy one for yourself because you don't own one yet (in which case, get on it) or you just want to add to your collection, then check out these shops. We're not liable for the amount of money you spend. Just saying.
[Hero image credit: Paul Volkmer/Unsplash]
Where to buy your Air Jordans in Bangkok
Nike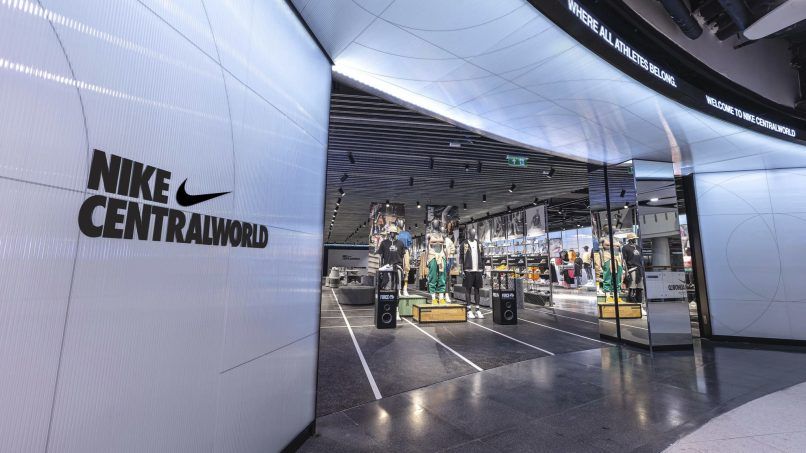 I mean, it's obvious but it would be a crime not to include it in the list. As they say, always go to the source, so one of the best places to go to for an Air Jordan is none other than the official Nike website. The extensive collection will have something for the hardcore sneakerhead or the casual wearer. Prices can range from around THB 2,000 to almost THB 10,000. They have many locations nationwide as well as online retail available.
JD Sports
This place touts itself as the "undisputed king of trainers" and it does back itself up. Its collection of sneakers will make a sneakerhead drool. As for the Air Jordans, there's a smaller number of choices here but each of the Air Jordans here is eye-catching. It's also not a surprise that they start at around THB 5,000 each and just get more expensive. Hey, as a classic piece of footwear, Air Jordans don't come cheap.
Project Hype BKK
One of Bangkok's sneakerhavens, Project Hype BKK over at Thong Lor curates sneakers that would otherwise be hard to get here in Thailand. As such, their collection is one of the most unique here in Bangkok. If you're looking for a one-of-a-kind Air Jordan, there's little to no doubt Project Hype is going to have it. Fair warning though: because these sneakers are hard to come by, they also come with a pretty hefty price tag. Don't worry, casual sneaker fans: they also have items that are priced at around the THB 3,000 range.
Atmos Bangkok
Yet another sneakerhaven, Atmos Bangkok has a great collection of items from brands like NewBalance, Adidas, and of course, Nike. They have a few Air Jordans here reasonably priced below THB10k, so if you're looking to buy without breaking the bank but also not skimping on quality, Atmos is the place to go. You can visit their locations at CentralWorld and Central Ladprao, or you can opt to just order.
Seek Thailand
The Air Jordans here at Seek are limited, but they're also somewhat affordable. They clock in at around THB 5,000, which for a pair of Jordans is already quite a steal. Designs vary, of course, and they also have a couple of Jordans for women. They're located at Central Embassy but online orders are also possible.