Coach aficionados, rejoice for the American brand's new clothing and accessories collection collaborating with the famed streetwear label from Japan, A Bathing Ape, aka, BAPE. The co-branded venture offers a comprehensive urban wardrobe for both men and woman.
Bringing together two universes, two home cities, and two brand heritages, the new collection concocted by Coach and BAPE is a clever mix of genres and styles for fans of authentically urban fashion. Marked by a daring fusing of the two label's iconic design codes, the new offering also spotlights looks for their home turf of brands in New York and Tokyo.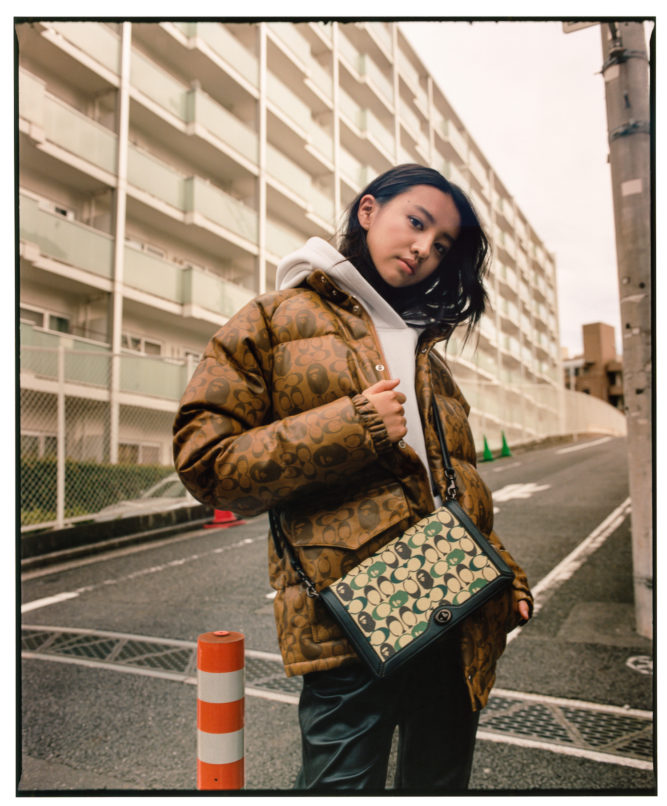 For the purposes of the collection, the Coach logo and BAPE's iconic Ape Head have been combined in prints, which are available in camouflage — which is strongly associated with BAPE — khaki, and rainbow jacquard.
Among the key pieces of the collection are a leather down jacket, Coach Academy backpacks, and BAPESTA sneakers. These are complemented by sweatshirts, small leather items, and T-shirts that are customized for New York, Los Angeles, Tokyo, Paris and London with individual colours for each city.
The results of the collaboration will go on sale in a selection of Coach and BAPE stores, and online on Coach.com and BAPE.com.
This article is published via AFP Relaxnews.