Calling out all vegans: Hugo Boss has recently unveiled its first and most fabulous vegan suit.
The fashion house has put an animal-free twist on the menswear staple, which it has rolled out as part of its Spring/Summer 2020 collection. The summery, slim-fit suit, which was made using certified organic European linen, does not contain any animal-derived materials, including dyes, glues or chemical substances. It comes in colourways of beige, dark blue and black, and features a 'PETA-Approved Vegan' logo, a symbol designed by the animal rights organization PETA to highlight vegan clothing and accessories.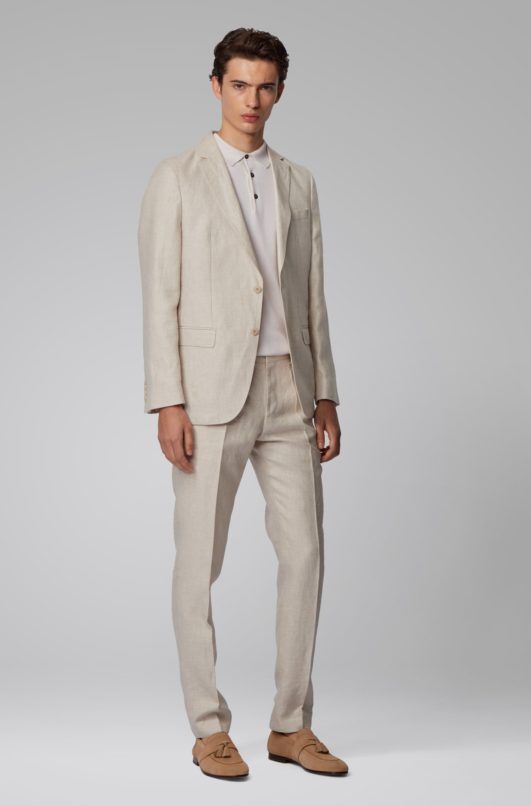 "Designed as part of our commitment to sustainable production, this vegan suit is made in Germany with a streamlined fit and a woven micro pattern," reads the description of the suit on the Boss website.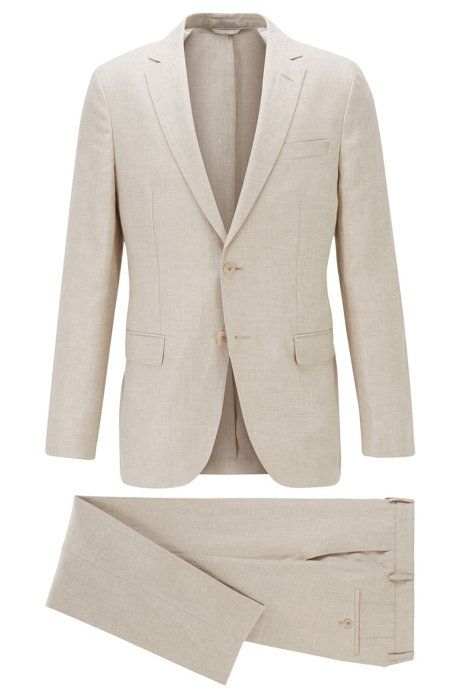 "As demand for ethically produced fashion continues to rise, we applaud Boss for being the first world-known premium brand to set this stylish milestone in vegan menswear," said PETA Director Elisa Allen in a statement. "Compassionate consumers can now choose a design that's not only fashionable but also cruelty-free and sustainable."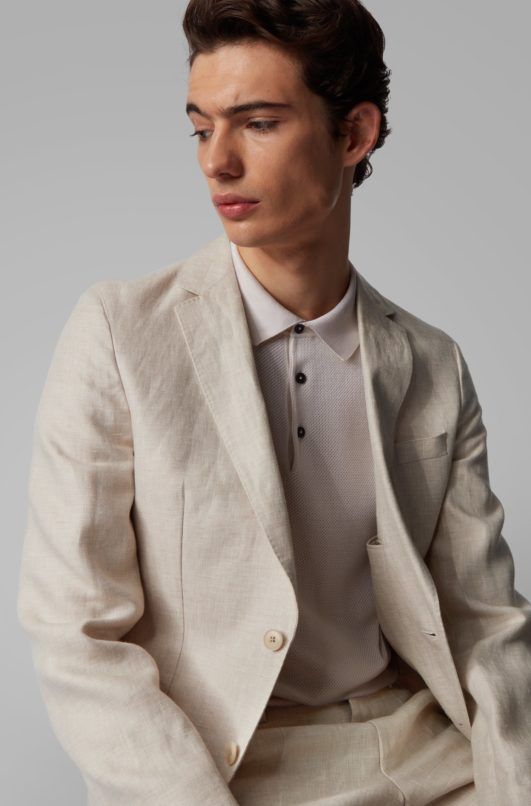 This isn't the first time Boss has experimented with vegan fashion — back in 2018, the brand debuted a 100% vegan Boss Menswear shoe fabricated using Piñatex, a natural-based material made from pineapple leaf fibres. The suit comes as vegan fashion is exploding in terms of appeal, with brands such as Stella McCartney and Adidas also doubling down on animal-free designs in recent years.
This article is published via AFP Relaxnews.