After staging his Saint Laurent's womenswear show in Paris last February, Anthony Vaccarello hosted his fully-fledged men's runway in New York last week with glistening Manhattan skyline as the backdrop. This marks the house's first menswear show by Anthony since he took the helm as a creative director in 2016. In case you missed the show, we've gathered everything you need to know about Saint Lauren's Menswear Spring/Summer 2019. Scroll down to see some of the eye-catching looks from the runway.
At Liberty State Park in New Jersey, the designer presented his latest men's collection with ultra-glam masculinity, which echoes the retro hints of Yves Saint Laurent's Opium fragrance launch held in the same location in 1978. Throughout the show, the collection revealed the brand's legacies in all its glory: The models walked the shiny marble catwalk in elegant velvet blazers, slick patent trousers and leopard print shirts. Meanwhile, highlight accessories including boat hats, tangled necklaces, leathered belts and vibrant scarfs also rounded out the high-drama, wild-glamour looks. The overall designs combine dark colour palettes with dazzling elements, all reflecting the city's nightlife and rock 'n' roll fashion during the '70s.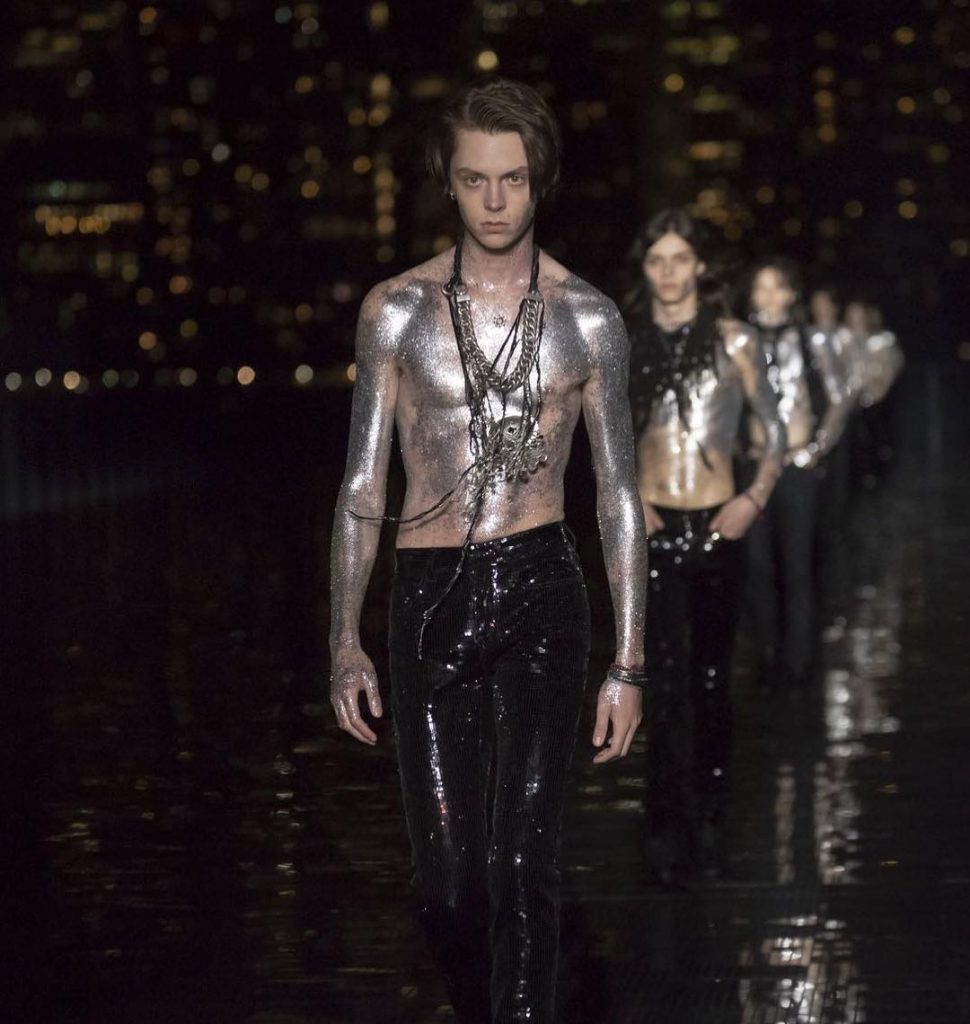 We also spotted the menswear collection on a few female models in the show such as Kaia Gerber and Anyelina Michell, who stunningly rocked in leather blazers and boot-cut pants. Towards the end, some of them even made a grand appearance in black, heavy ursine outwear. And of course, the finale wasn't any less spectacular — the male models came out in bare torsos with a splash of silver glitters, matching with skinny sequin trousers that gave them a hyper-reflective shine.
To see the entire collection, here's a video of the glamorous runway:
Hero image credits: Unsplash/ Sandy Ching; featured image credits: Instagram