There's no denying that the pandemic has changed us. We pay more attention to the soaps and creams we use. We try to eat healthier. We work out differently. And our best friend has become a basket bag.
If the last point strikes you as a little unexpected, allow us to clarify through a short story.
On returning to work earlier this month, we greeted our coworkers with new measures. We wore face shields, we didn't share lunches, and we dressed a little more casually. Attitudes towards many things have changed, and aspirations followed suit. Suddenly the need for a back-to-work bag became more apparent, and the ideal kind — for the time being at least — was the basket bag.
Why, we hear you ask, would a basket bag be the perfect companion in a post-pandemic (pretend we didn't imply 'new normal') world? Let us count the ways.
[Featured and Hero Image Credit: Loewe]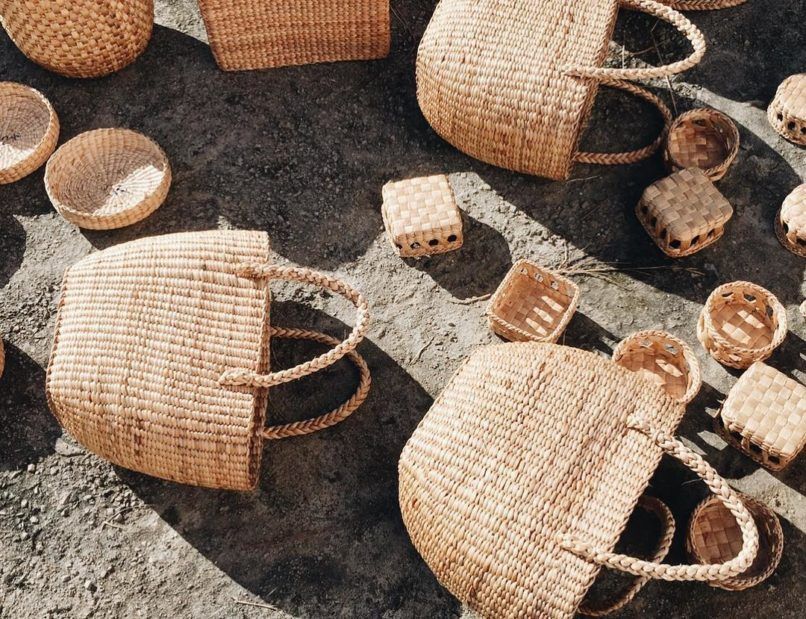 You could take her to the beach, or you could take her to the office
There was a time when woven wicker or raffia bags were reserved purely for beach vacations and Instagram photos on those said beach vacations.
Yet as wanderlust-ing from the city in the light of travel restrictions is our new reality, we've taken to the urban environment to bring a little vacay fun to our style.
It began maybe last year when we spotted jewellery designer Carolina Bucci sport beaded bracelets with her Royal Oak timepiece. There was a beautiful juxtaposition between serious watch and playful accessory, and also a lightening of style in some sense thereby.
Since then, beaded bracelets have become a major trend, as well as seashell necklaces, and those smiley wooden necklaces you spot around Siam. There's something really fun about incorporating a typical holiday statement piece into your city attire.
This is the charm of the basket bag, too. Weekend trips and a bikini? Working in a coffee shop with jeans and a t-shirt? Brunch with the girls and a sun dress? Granted, a basket bag is not suited to every occasion, but it's a lot more versatile than you may think.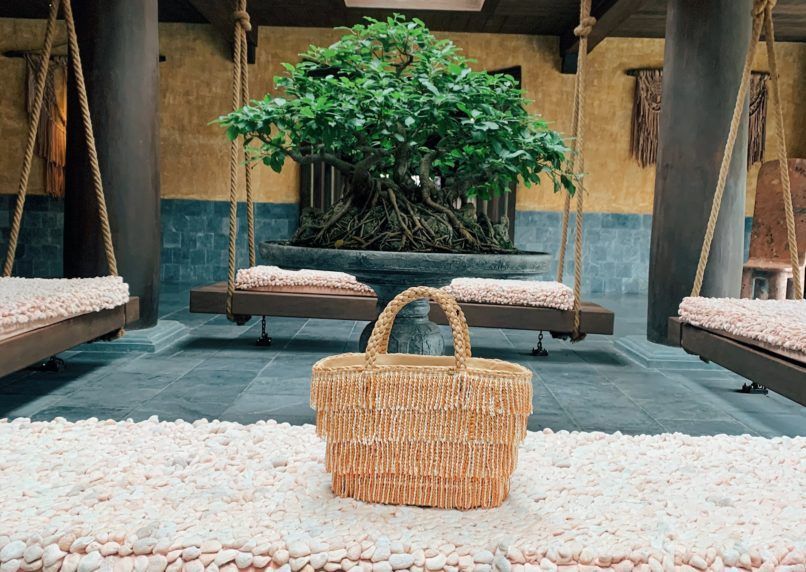 A litre of lemonade, Lysol, and your laptop
Beyond style versatility, the basket bag is also versatile in terms of what it can hold.
Extremely durable, it's a bag (or best friend) that can accompany you on many journeys. Lug your groceries or your notebook and laptop. Fill it with shopping (and go plastic-free as you should), and revel in the comfort of having something of a tote bag with a bit more edge and strength.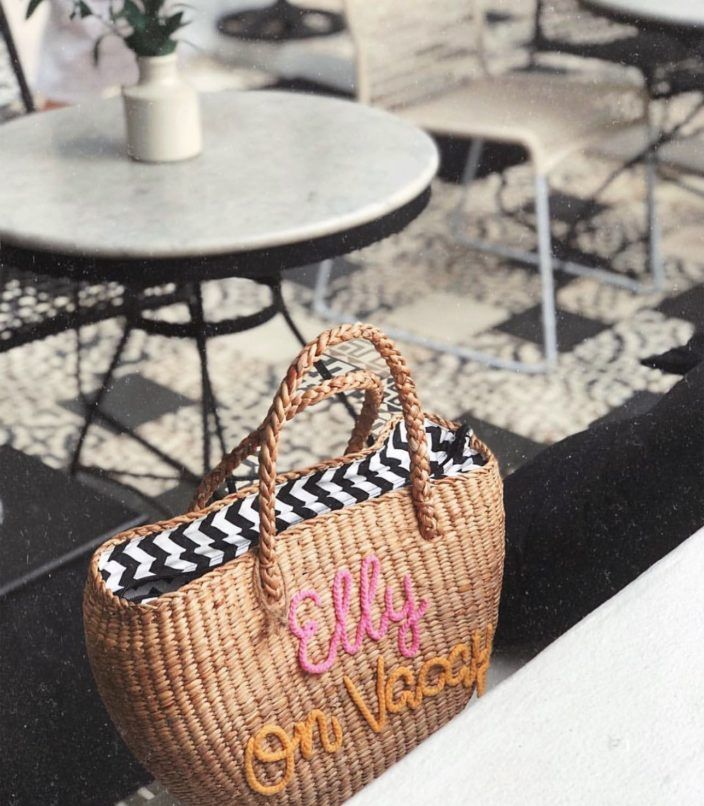 Thai basket bags are actually a real gem
Why a basket bag should be your best friend especially if you live in Thailand is another key point.
There's quite a culture of woven crafts in Thailand, and we boast a number of both traditional and modern basket bags designed by local artisans. We love VT Thai and Beach Daze Bag especially, and the infamous Weekend BKK bags you've definitely seen about Instagram.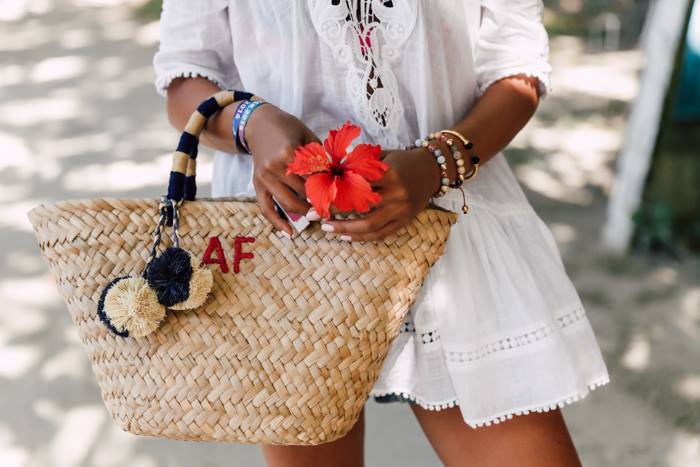 Personalisation reaches new charms
You can personalise a basket bag in many ways, be it with a scarf tied around the handles to suit your mood, or with added charms to dangle from them.
Yet perhaps what sets apart personalised basket bags from other bags is the level of customisation you could implement. Get your name printed, stitched, embroidered, or even woven into the material. The options are many and plenty.
What's different to many personalised luxury leather goods too is that with the basket bag this often goes beyond mere initials. It could sport 'LVG' but it could also sport a random word like 'Weekend' or 'Tomato'. Really cheeky.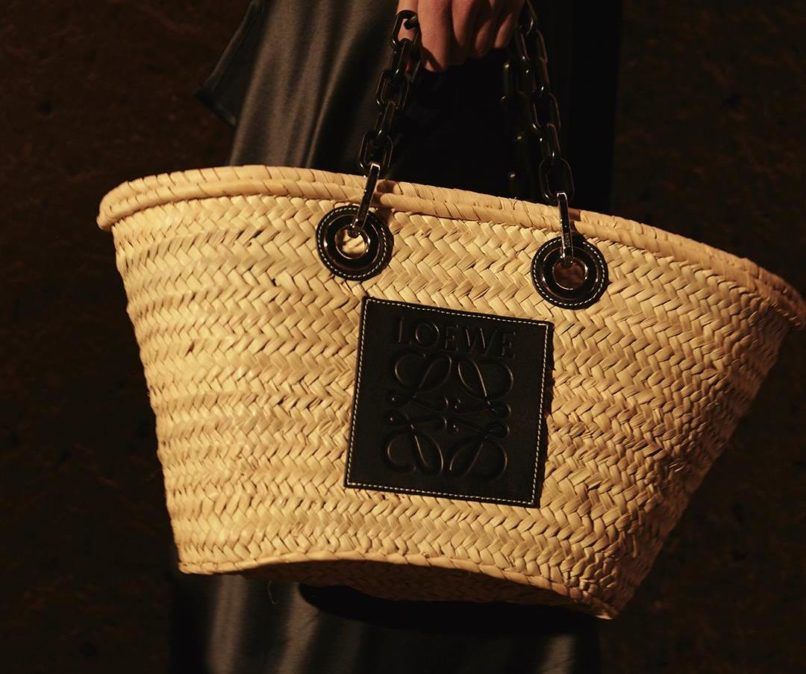 Leather and baskets: a match made in heaven
Basket bags have a charm of their own and the wicker is undoubtedly the star, but consider the match made in heaven that is a basket bag with leather detailing. Case in point: the basket bags brought to the world stage by Loewe. We adore.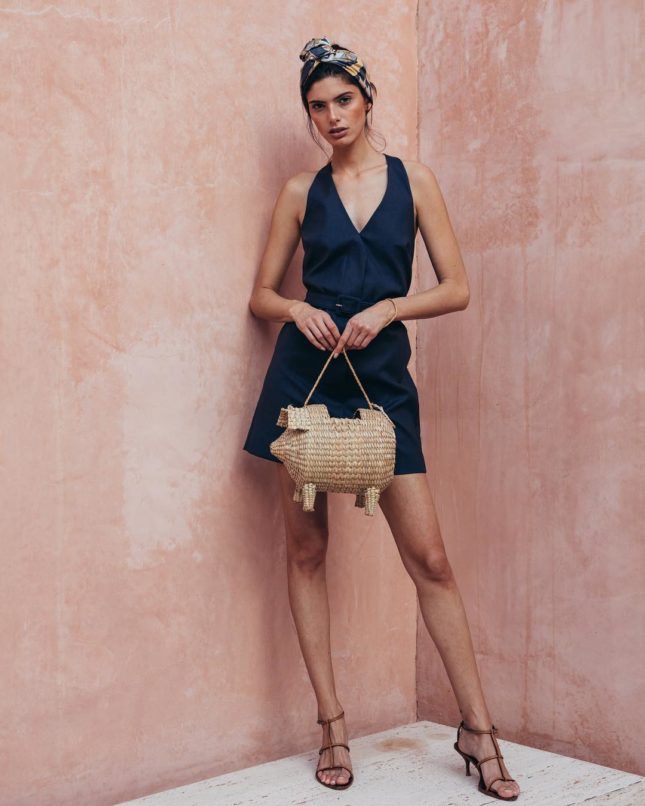 And a special mention to fun shapes
Whilst much of our swoon has been focused on the traditional market-style basket bags, there's a whole plethora of basket bags in fun shapes, too. Cult Gaia's infamous BABE bag stole hearts with its piglet-shaped form, and even locally, we've spotted VT Thai's camera-shaped number on several influencers.
The basket bag. A reminder of the weekend even on a weekday. The objectification of a hug during strenuous times. Or just an intoxicated love letter to a fashion item in the wake of a COVID-19 haze.