I am writing this in London, in the midst of Fashion Week season. And also the midst of the Coronavirus outbreak. 
On the opening day of London fashion week, the central venue on the Strand announced that the area would be given a "deep clean" every evening with chemical sterilisers and anti-bacterial hand sanitisers would be distributed. The majority of Chinese press, buyers, and celebrities were not in attendance at all, and headlines are quickly spreading (excuse the unfortunate pun) of cancelled catwalk shows from Chinese designers.
Instead of posting pictures of the latest collections, Angelica Cheung (Vogue China's editor-in-chief) has been Instagramming her "self-imposed quarantine." Earlier at New York Fashion Week, designer Wang Tao (known professionally as Taoray Wang) staged her show without any of her Shanghai-based team, due to the US ban on entry for anyone who had been in China in the past 14 days. Lena Luo and her colleague Ekcee Chan directed their New York team for her Luooifstudio show from Guangdong Province, appearing to take their bow over video link. 
A Sai Ta was forced to cancel his Asai show after his Shanghai factory was shut down, rendering his entire collection inaccessible. He's not the only one: Angel Chen won't be able to show in Milan; while Paris will miss new season unveilings from Masha Ma, Jarel Zhang, Calvin Luo, Maison Mai, Shiatzy Chen, and Uma Wang. It was also announced this week that the upcoming Shanghai Fashion Week has been cancelled. Fashion week season has never seen so many cancellations.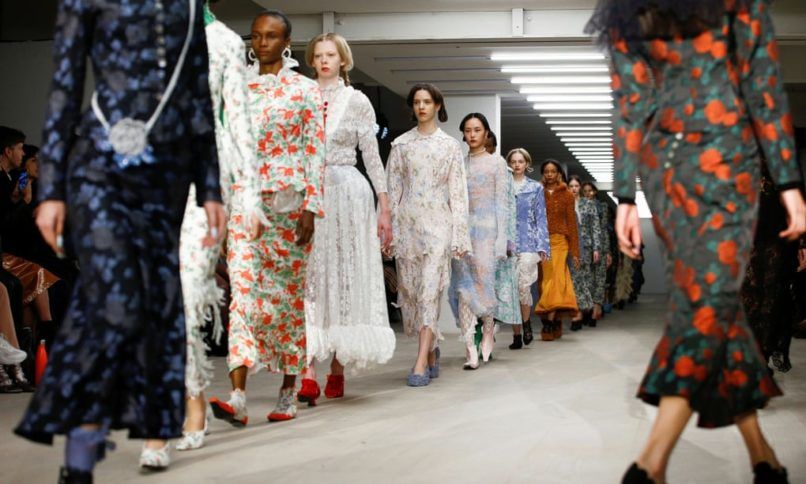 What has shown at the fashion weeks so far, however, have been spirit-lifting bright colours and dramatically sturdy tailoring, taking our minds briefly away from the current dangers and fears the world is facing. The fashion industry has always had a strong "show must go on" attitude. Yet, now that this mindset could be at odds with something as serious as public health, it doesn't seem so promising.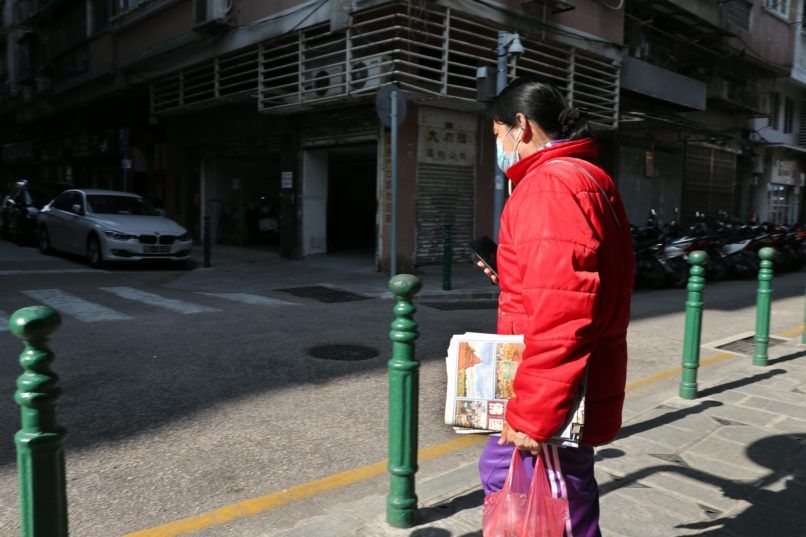 The fashion week shows themselves may still be going on, the the epidemic has caused massive disruptions and halts in the deeper levels of the industry. While so many of key Chinese fashion leaders were absent from the fashion weeks this year, significant areas of China have been shut down or quarantined. With offices, factories, and even entire cities being put on hold, we're reminded just how intertwined the global fashion industry is with Far East Asia. China is a real epicentre of luxury fashion business, playing crucial roles at both the production and buying ends. 
Of course, it's not just the luxury brands that are suffering from the outbreak. High street brands are also seeing a huge plateau in sales. In China itself, retailers from Michael Kors, Louis Vuitton, and Burberry, to Uniqlo, Levi's, Nike, Adidas, H&M, and more have been forced to shutter their stores in the worst-hit regions, and heavily reduce opening hours in others. Burberry has closed 24 of its 64 stores on the Chinese mainland. It's also safe to say that not many people are strolling around out on the streets shopping for clothes in China right now.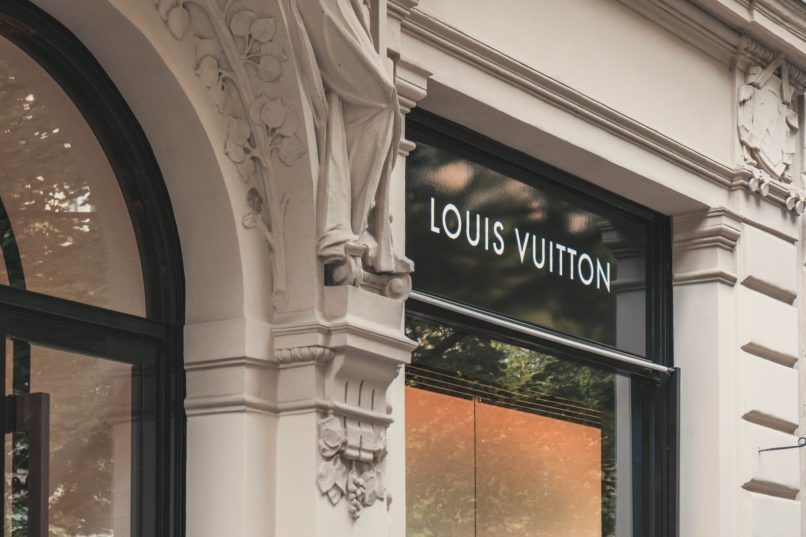 The production problem is even worse for high street brands, who rely on speed and constantly new products to sell. Many clothing factories in China – where many British high-street retailers' stock is produced – have been closed due to quarantine measures. When they reopen, delivery dates will be reset, meaning that stock will be arrive in store later than hoped.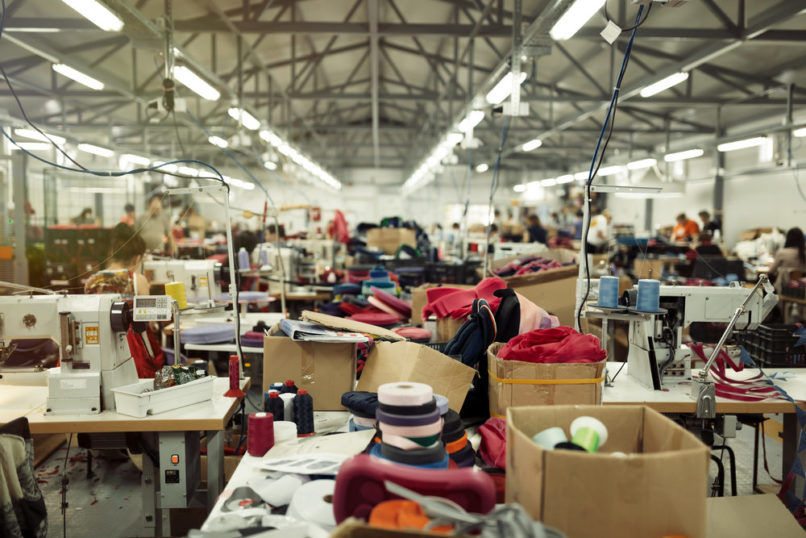 But then when we think about it, putting a forced break on the usual business of fashion and manufacturing could mean Coronavirus could actually have a positive effect on fashion's carbon footprint. Thinking in terms of all the travel, materials, and energy that's involved to make new clothes, huge amounts of resources are being saved and carbon emissions being restrained during the Coronavirus outbreak. Perhaps now, the fashion industry will be forced to see just how much of a difference they make on the environment.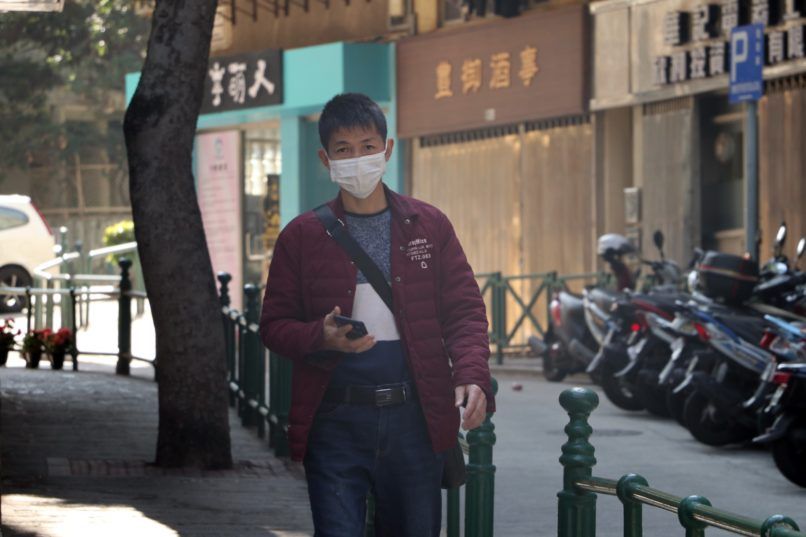 Besides, maybe the fashion industry needs to consider more sustainable ways of operating anyway. We live in a hyper-digital, super-connected age; so how bizarre is it that an entire industry has to be paused simply by the inability to get on a plane?
Cancelled catwalk shows, quarantined factories, and mass shop closures. The fashion industry might not be the same again after the coronavirus outbreak. But really, I don't think that's necessarily a bad thing. 
Could the coronavirus inspire a new, more sustainable way of thinking when it comes to presenting fashion collections? Let's hope so. Because in this hyper-digital, super-connected age, is it not absurd that an entire industry can be so hampered simply by the inability to get on a plane?