We're about to make some major hand statements.
From high street fashion jewellery to extravagant classic jewellery, we are seeing some major hand statements making its way in the jewellery world. The traditional notion of a ring is being reinvented. Who said rings had to be worn on one finger? Rings are no longer constrained to being anchored on one finger, but rather flaunted all over our hands. 
From the past few years, we've seen jewellers experimenting with all sorts of dynamics – across, along, between-the-finger, and multi-rings. Unusual rings have a way to become hot jewellery trends and it is surely continuing to make waves with some major appealing style. At every stylish bash, we're seeing an oversized ring sprawling over the hand or a high street fashion ring playing a personality that completely changes the whole dynamic. What makes the between-the-finger ring trend so unique and exciting is the endless possibilities of designs and shapes that it can bring to bloom.
[All images courtesy of Van Cleef & Arpels]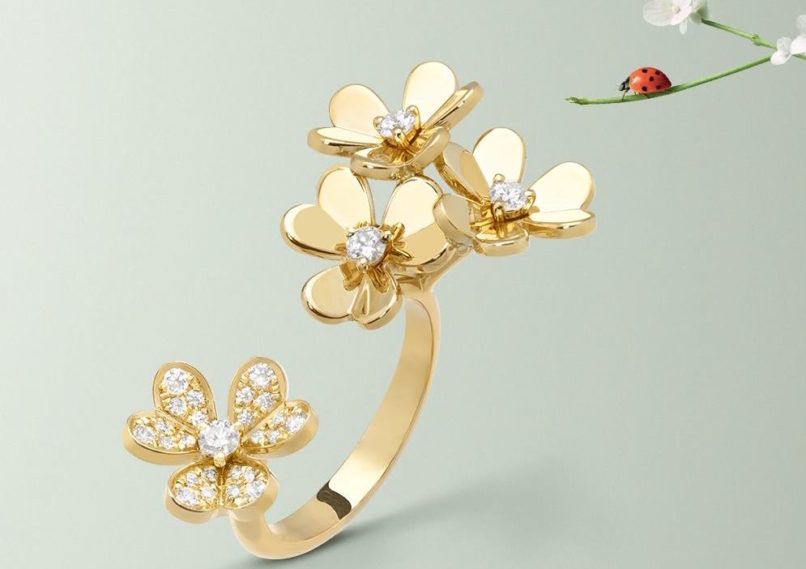 What is between-the-finger ring exactly? It is a contemporary, cool twist on a traditional ring that captures the elegance and ingenuity of design. Whilst we are diving into the plethora of ring dynamics, we couldn't help but mention how the Parisian high jewellery house Van Cleef & Arpels was prompted to trademark the name itself 'Between the Finger' ring in 1974. The brand established the finger-spanning ring trend and is a pioneer in creating this high jewellery staple.
Whilst we are already deeply in love with their previous collection, recently Van Cleef & Arpels released an entire collection of stunning between-the-finger rings. So, to honour and celebrate this new trend in the world of fine jewellery, we've chosen our favourite designs from Van Cleef & Arpels that create a whole new definition of modern style and trend.
Jump To / Table of Contents