Sisters and founders Pacharee Sophie and Kunthalee Vera who inherited their love and passion for gems and pearls from their beloved father, were destined to create MoonTree.
Dream-like pearls, birthstones, chains, and gemstones: these are the perfect jewellery pieces to delight and enhance imaginations, and are the kind that Thai jewellery brand MoonTree likes to create. You can even spot a piece from their collection in an episode of Sex and the City, worn and chosen by Carrie Bradshaw herself. There's something incredibly mystical and timeless about MoonTree's pieces; they are intimate and unique, and can be passed on for generations to come.  
That is precisely what founders and sisters Pacharee Sophie and Kunthalee Vera had in mind when creating MoonTree. The two sisters became mothers under almost the same lunar sky, were raised in a gems and pearls trading family, and have inherited their father's unique storytelling abilities to be passed on to their jewellery. For them, MoonTree was fate.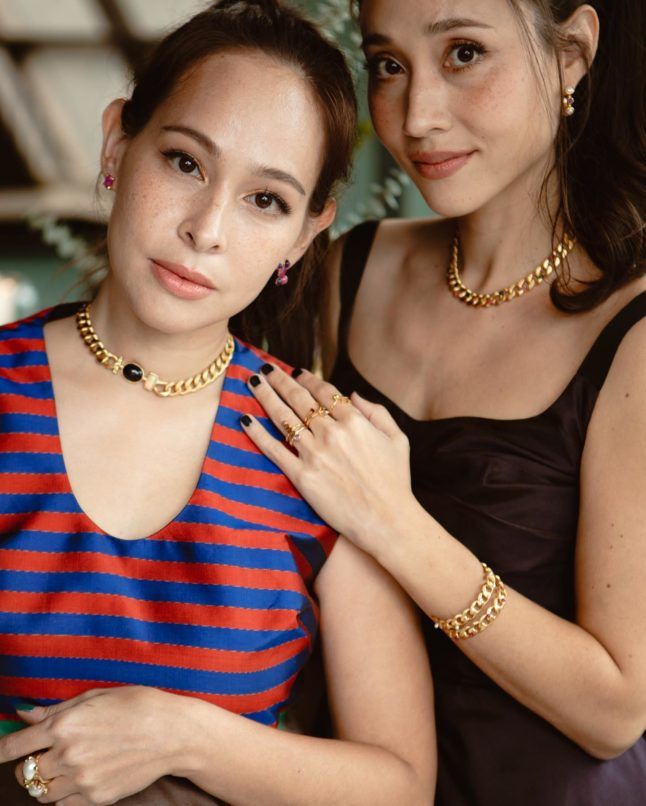 With this, the passion they have for natural gemstones comes naturally. MoonTree, to them, is not just a brand of clothing and jewellery, but a belief to pass on to parents and raise their children in the utmost creative ways. To let your imaginations roam, allowing their little wonders to wander freely, and see creativity in every blink of their eye.
Here, we got to sit and talk to the sisters about what inspired their brand, from their journey into adulthood, to their expanded interests into natural fabrics and local arts. We learn about how these two art collectors and jewel makers also support local artists into developing something they can truly believe in and honour, and the future they have in store for MoonTree.
Where did the both of you grow up?
Vera: My sister and I both grew up in Bangkok, Thailand. Our dad is from New York in the United States, and our mum is Thai.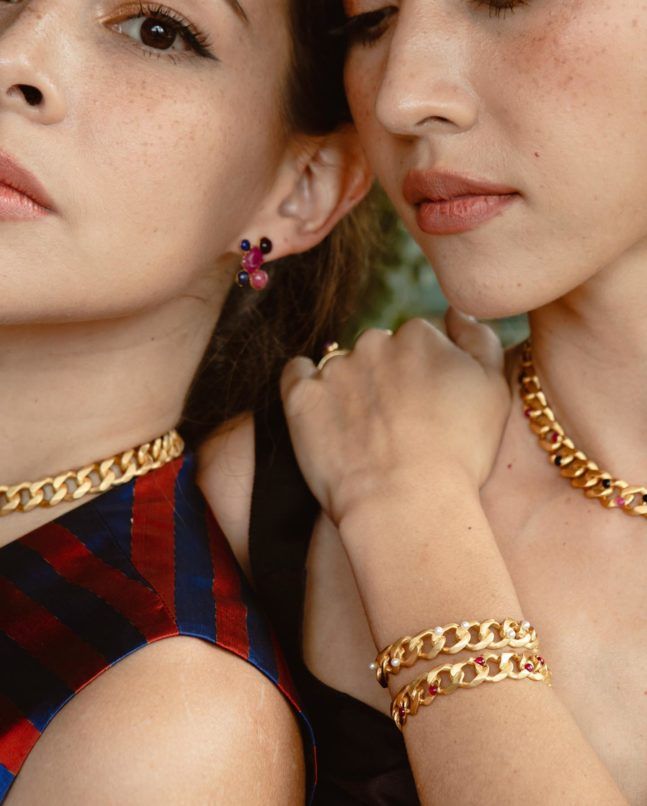 How did you become interested in jewellery design?
Vera: My dad has been in the jewellery business for as long as I remember; he was a gemologist. I grew up seeing my dad in the business and my mum helping him out with it — from sourcing to polishing gems, and so forth. There was also one point where my dad was even designing the jewellery himself. 
In short, I grew up with this environment. I remember being young with my sister Sophie, running around our dad's office (which was a home office) playing around with the pearls and the gemstones in the room. Our dad also encouraged us from a very young age to learn how to earn money for ourselves, so he would order us to cut the gems, to separate the colours of those gems into light to dark. 
We grew up in that environment, but if you were to ask us why we didn't do this sooner, I think it was just that feeling of when your family tells you to do something, you don't want to do it [laughs].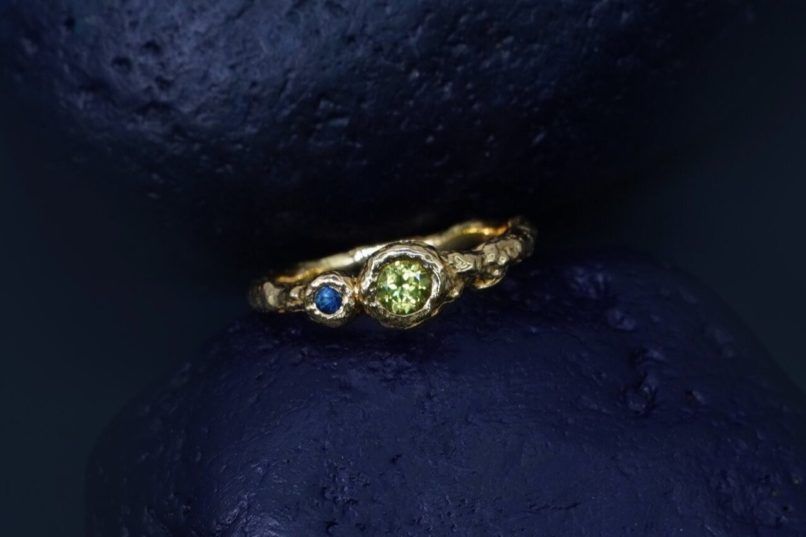 Sophie: Our dad was able to pick up one simple gem, tell a story about that gem, and make it worth tens of millions of baht. He was famous among the industry because of these stories. He would go to these events, and spend hours telling stories about this one simple gem up to the point that everyone there would be willing to purchase it, at whatever cost.
He was a great storyteller, and he didn't make anything up. Our dad was such a great researcher and storyteller, so we grew up with all these stories he told us, and he also encouraged us to start collecting jewellery, pearls, and gems in a box – we had all kinds of those. 
These flashbacks and memories are what me and my sister share and have in common, in terms of the sentimental value and meaning behind our jewellery brand. We directly absorbed that from our dad.
Sophie, you already started an internationally successful jewelry brand with Pacharee. What was the idea behind starting MoonTree together with your sister?
Vera: Sophie started [with her own brand] first, and then I followed. We also got pregnant around the same time, so we both decided to pursue a brand that expanded beyond what Pacharee was doing, to cover all ages and backgrounds.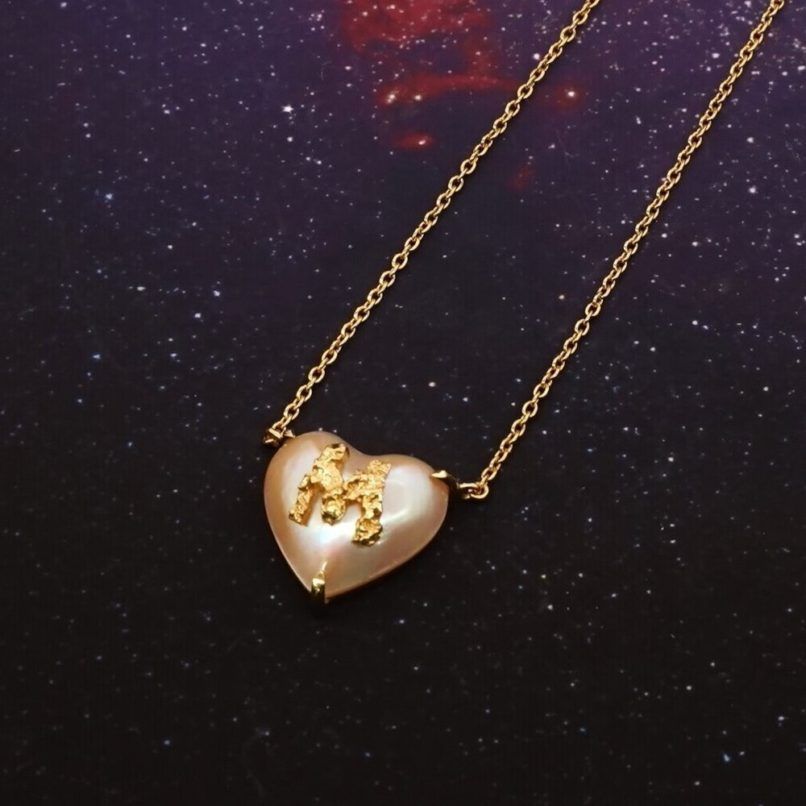 Sophie: We have always talked about doing something together, so I decided to try that out first [with Pacharee] – whether it worked or not. When it did, we went back to talking to one another to figure out where our commonalities were and found out that we really liked and valued similar things, and had many things in common.
As Vera mentioned, we both became pregnant at around the same time. We both realised that we wanted to create a line that was meaningful. We didn't want to create jewellery for mothers; we wanted to create jewellery that was built through storytelling, just like what our father did. Then it came back to the fact that everything meaningful has to do with the relationships we have, especially with our family, and how jewellery is passed down from one generation to the next, so it also evolved into this.
What were both of you pursuing before you decided to start your jewellery brand?
Vera: My sister and I enrolled in the same program at the the Faculty of Communication Arts at Chulalongkorn University. When I was a freshman, Sophie was the senior, and we basically were just following each others' footsteps at that point.
Then we both went to study abroad for our Master degrees in New York, where our dad was originally from. Our father actually passed away when we were quite young, I was just 16 at the time, and Sophie 18. So everything that we did following that, we always carried our father within us. We wanted to go to New York because that was where he was from and we wanted to see how life was like living there.
When I came back [to Bangkok], I went back to advertising at Unilever, Sophie was also back doing the same thing, but she was more focused and proficient in the areas of fashion. Growing up, Sophie loved to design, while I loved to collect fabrics, arts, and so forth – so there's always been a complementary value in both of our pursuits.
Sophie and I really went our separate ways. There was one point where Sophie would start appearing in advertisements, so we were very involved in the advertising industry at one point. We both fell in love with that world also – advertising and marketing.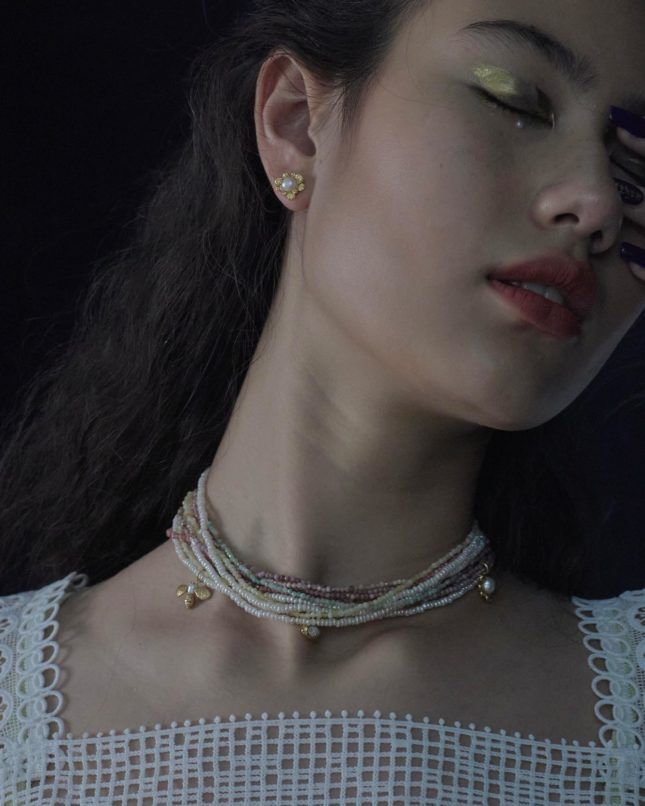 How did you come up with the name?
Vera: Like we mentioned earlier, we wanted to create a brand that was full of imagination and  mysteriousness. The name MoonTree is a name that doesn't actually exist, and we chose this name because we wanted to tap into the mysteriousness, the hidden meaning, and the imagination behind the brand. 
We chose the name based on the combination of Moon and Tree. The moon, as everyone knows, has a mystic power that is able to impact everyone energetically, so we thought that it was quite nice and resonated with the brand and the vision of what we wanted it to be. 
A lot of people would be confused by the name and ask what it is and whether it exists, so in our definition, it has its own meaning and it is what it is.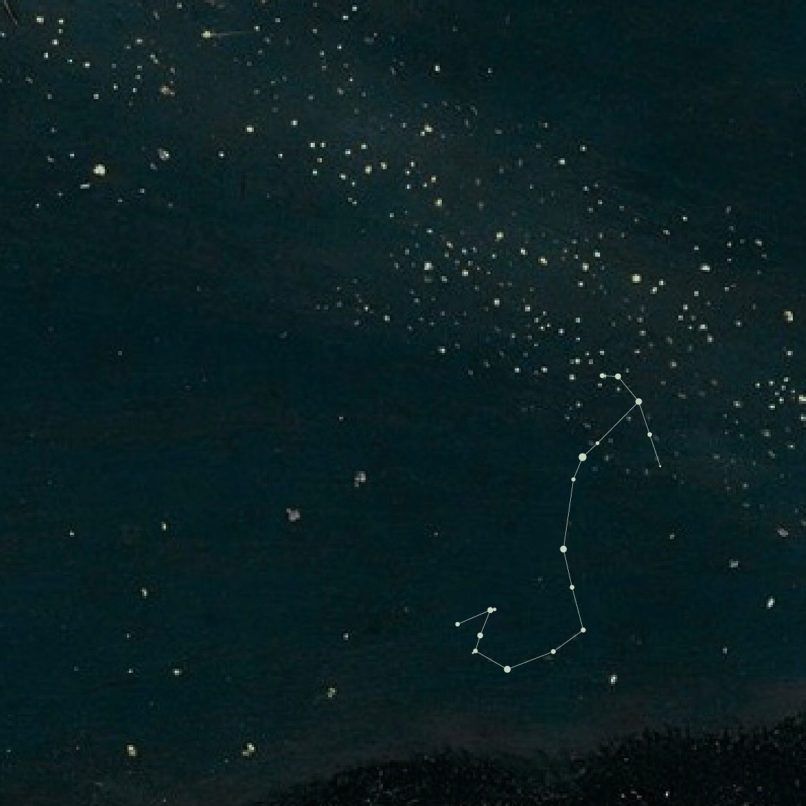 Was it a conscious decision to include children's jewellery into this brand?
Sophie: We wouldn't say that we are making jewellery for children. Like we said, we wanted to create something that was different, that is wearable to any gender or age, and jewellery that had meaning.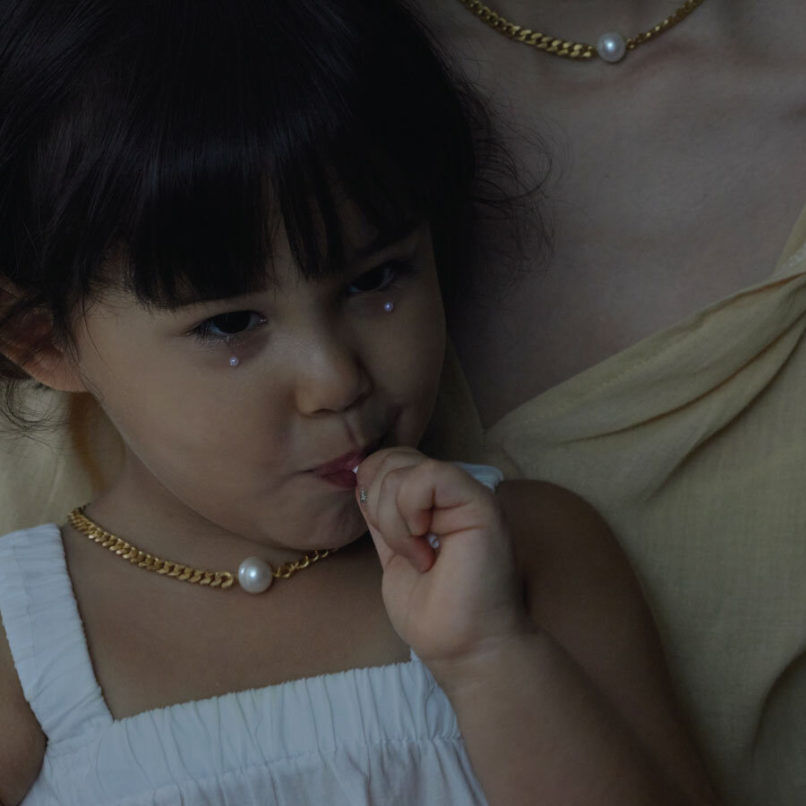 What are some of your favourite pieces?
Sophie: For me it is the birthstone series, which is very nice, especially the birthstone necklace where you can hang your birth month with your family and loved ones. For the chains, I love what I am currently wearing, which is the full moon chain. I think it's just a very simple piece that I'd throw on Suri, and we share this necklace, and it's just a very fun piece; fashionable but not trying too hard.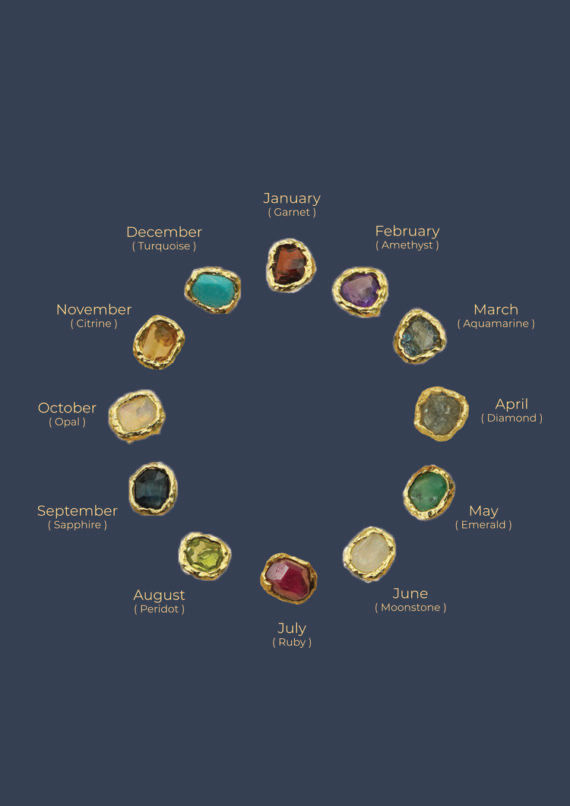 Vera: Mine is quite similar as well. The birthstone is definitely one of my favourites. It has a lot of character and just to add on, the very special thing about it is also the gemstone itself – how we source it and how we have our family jewellery cutter who does all the gemstones for us.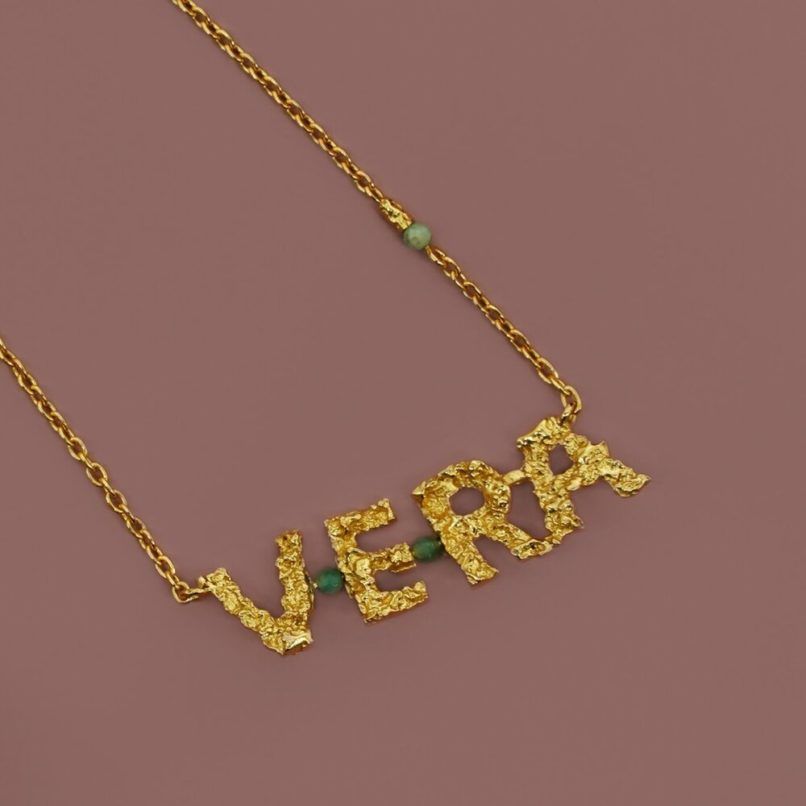 Another one for me is the design that was just launched a few months back, which is the Charms series. This one really resonates with the brand – not just because of the power of the stone, but also the symbol to be redesigned to make it more modern while also having a very good meaning behind it. It's not just fashionable and trendy, but it maintains the sentimental value of our brand.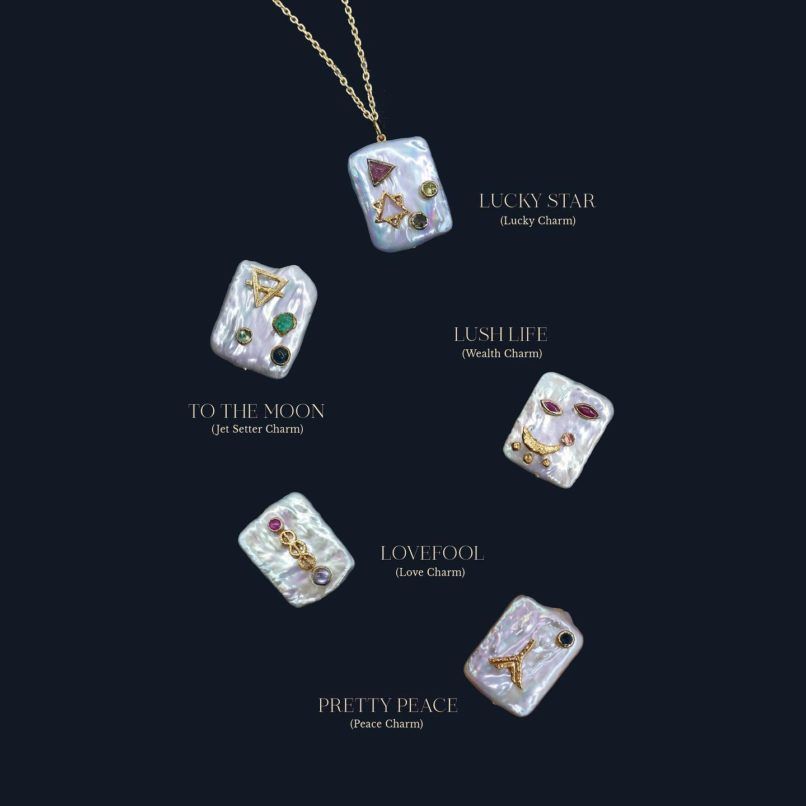 What do you want people to feel when they wear MoonTree?
Sophie: It's fun, it's useful. Meaningful, of course, is what the brand is about, but the main feedback that we have been getting is that it's just fun and vibrant, and it's very easy to wear. 
There are also these smaller pieces that I think are very personal to our customers, because they see the gemstones that are cut differently. These are not the pieces that you can see from afar, but they're the ones that when you wear them, you can see it. It's very personal and special.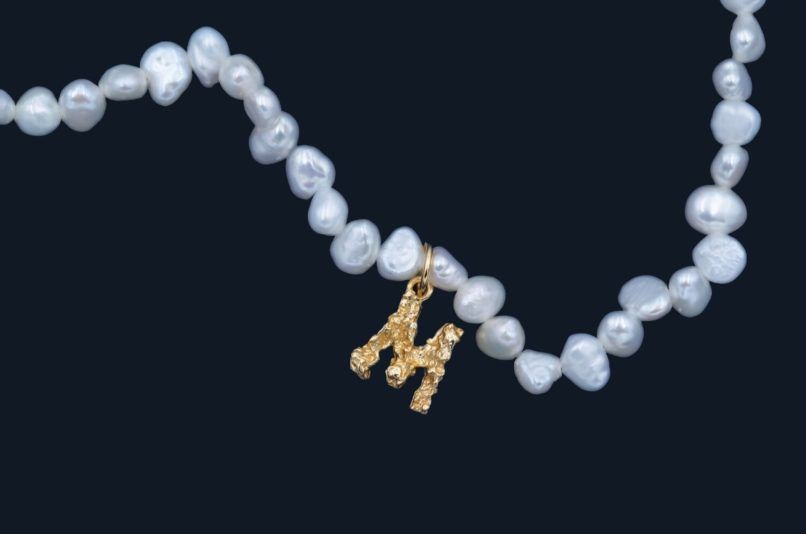 Even the Alphabet collection has these hand-sculpted details in it. You know, it's not just another alphabet necklace that is all over the place. So that is what is very interesting: our customers understand the value of craft. 
Vera: The customers also feel like it's so fun to layer and to try many pieces on. For them, it's not just the jewellery that is meaningful, but it is also one that is fun to make so personal. They have all the bespoke pieces, and feel like they have one item that just belongs to them.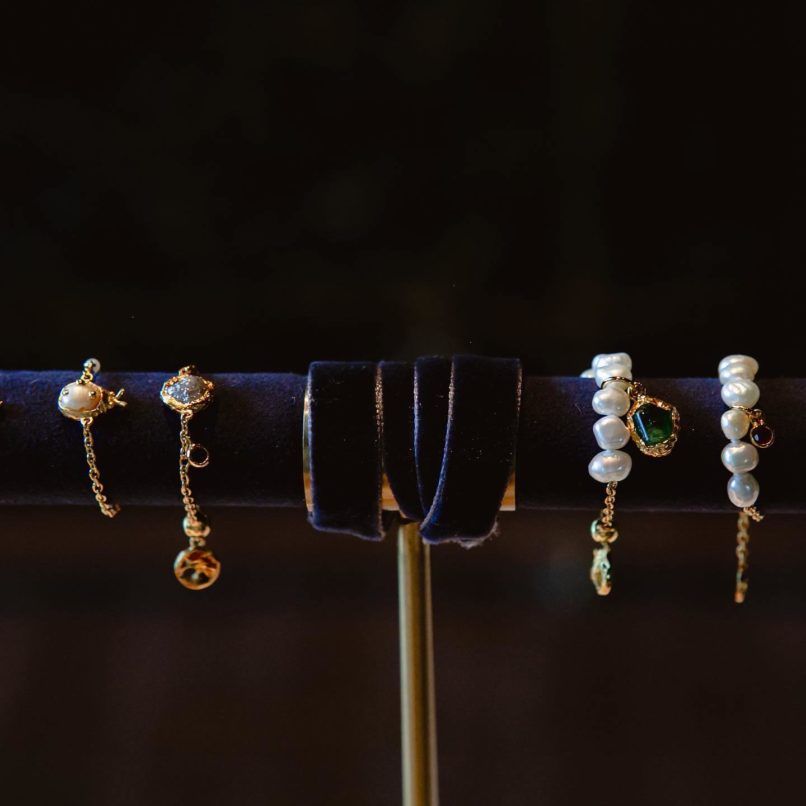 Sophie: Customers are also not shy to come up with their own mix, to add flowers to this and to that, and they really have fun doing it. In the end it truly is a bespoke piece, and not bespoke for just the say of it. 
On another note, how did your MoonTree ring make its way into the Sex and the City follow up?
Sophie: I actually have no idea how that happened. I was in Hua Hin for a company outing, and then I got a video clip from one of my clients asking me if that was my ring. So I was looking at it very carefully and had to find an HD version of the clip.
Then I saw the edge of the ring on the side, and brands usually do not have open edges on the side. Also, that ring was just very unique because it's the ring that has the most iterations out of all the rings that I ever created. I had around 30 iterations for that ring —removing one pearl, adding one pearl, removing this edge or corner. This is the kind of ring that you would remember and you are confident that is yours.
I emailed them, and messaged them thanking them for including our design. It was a very lucky surprise to know that someone at that level appreciates our designs. It's a little bit of an approval of our concept and our craft; that they picked us as a design piece.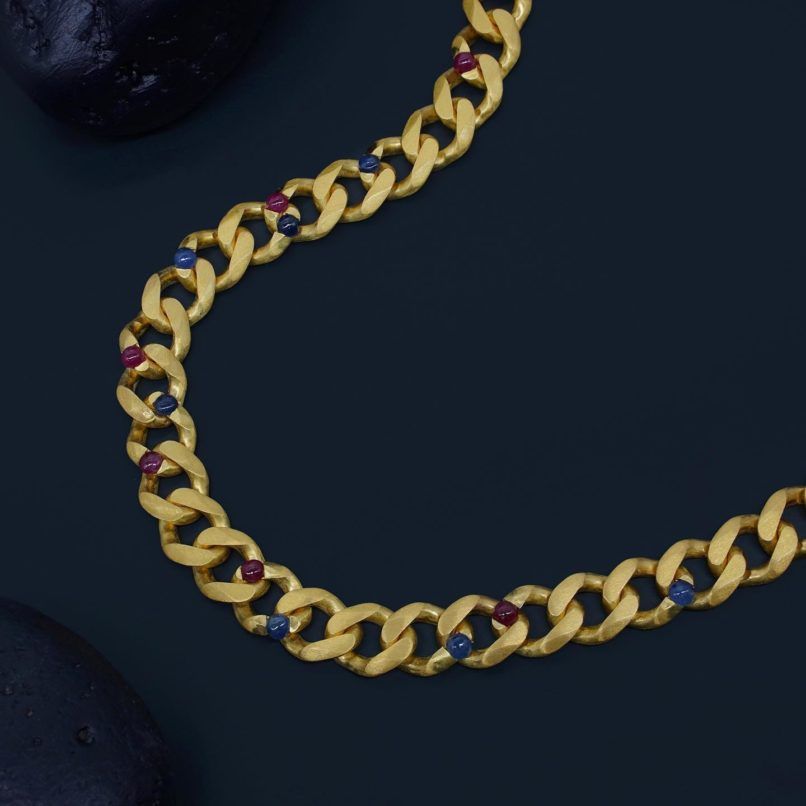 What's next for both of you and MoonTree?
Vera: We want to start exporting it. Right now the focus of MoonTree is just in Thailand, but we are already in talks with a few retailers. That is one big step for MoonTree.
We are also planning to add more pieces to add to the collection, to make it more unisex as well.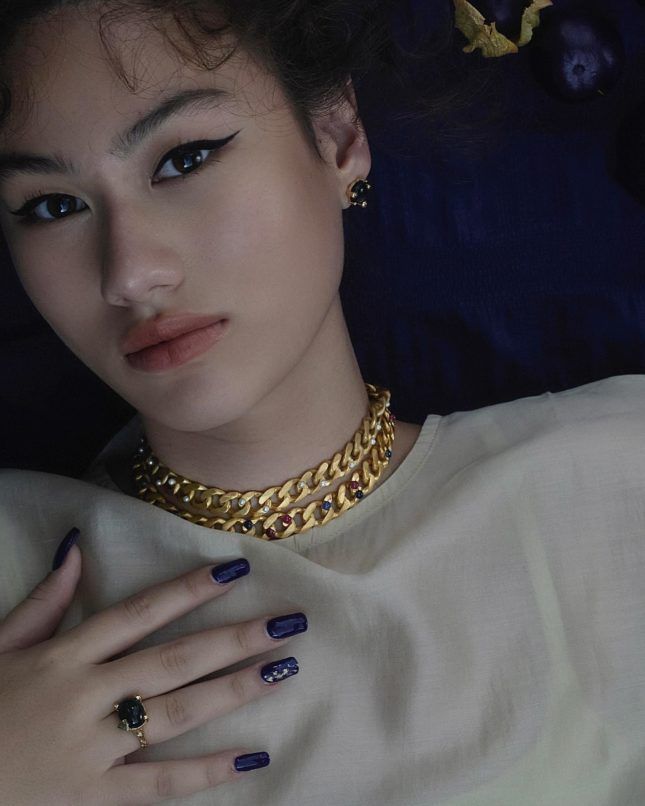 Sophie: We want to start growing MoonTree in order to expand the brand internationally. Mostly it is about getting recognised as a brand, and about these stories that it is telling. The goal is to keep creating more meaningful and beautiful pieces, and helping to connect with more markets that way.