Glamour ruled the runways for the Fall/Winter 2020 season.
In fact, it seemed like "high shine" was the motto of designers across Paris, London, New York and Milan. Sequinned gowns graced the shows of Valentino, Bottega Veneta and Saint Laurent. Meanwhile, other brands like Balenciaga, Givenchy and Celine amped up the dazzle factor by experimenting with silver and metallic fabrics.
It goes without saying that jewellery also featured heavily in the F/W 2020 collections. Brands didn't shy away from blinging out: everything from elaborate charm bracelets to chunky chain accessories figured into looks on the runway. The general rule? The bigger, the better.
Below, we break down the top jewellery trends of F/W 2020 and how to pull them off six months ahead of everyone else.
[Featured and Hero image credit: Chanel F/W 2020]
Chunky chains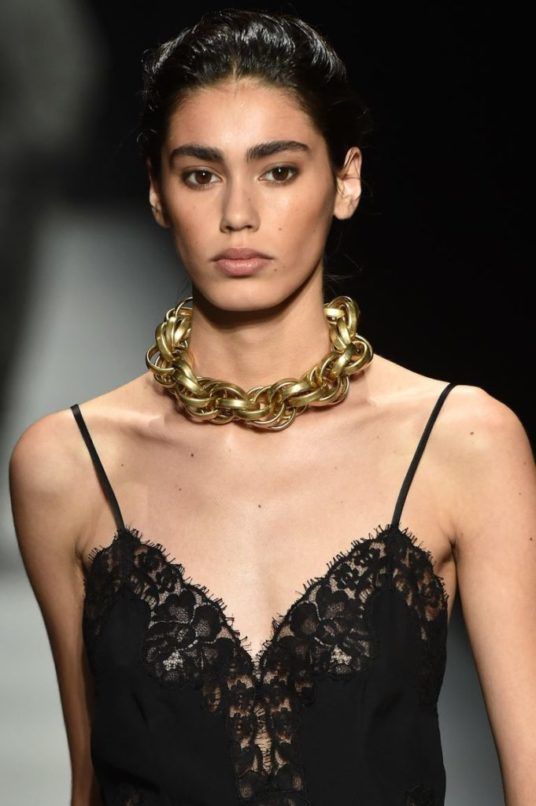 This season picked off where S/S 2020's love of chain linked accessories left off. Whether you like wearing them on your wrists or around your neck, brands offered plenty of options. Off-White presented the most, with its arsenal of oversized, brightly coloured chain bracelets, necklaces and earrings (as modelled by Gigi Hadid). Louis Vuitton and Saint Laurent presented elegant takes on the chain necklace made with gold and silver, while Missoni's included colourful hoops that added a dose of playfulness.
Sculptural chokers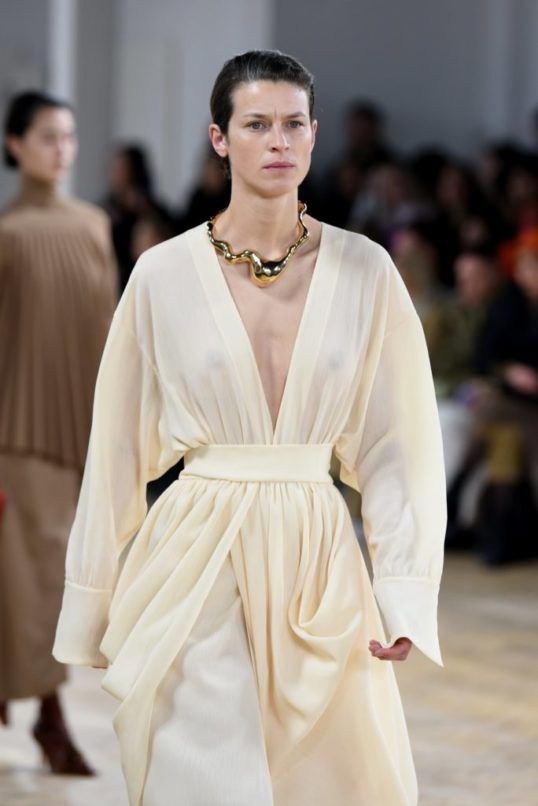 This season's jewellery is bold, perhaps none more so than the thick, metal chokers that models wore at Givenchy, Balmain and Proenza Schouler. The accessory was updated with statement-making, sculptural forms, making them an elegant match for evening wear. With their minimalist designs, the heavy metal pieces are also the go-to options for those who prefer a pared-back look.
Charms and talismans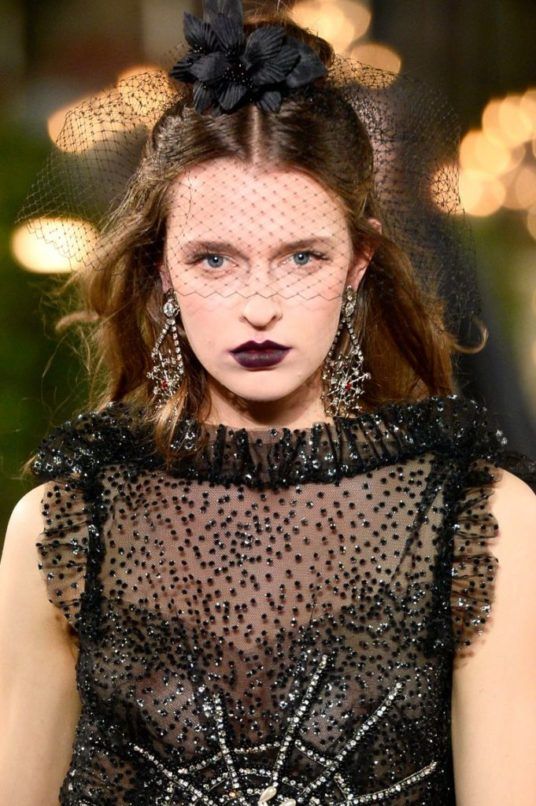 We could all do with a little more luck these days, and it seems like designers agree. This season, a mystical mood was captured in the accessories by Chloé and Celine. An alchemic symbol featured prominently in the brooches and cufflinks of the former, while everything from tiger's eye to amethyst crystals hung from the latter's long necklaces, cherry-picked by Hedi Slimane for their symbolism. Less cryptic were Balmain and Rodarte, who chose to ward off evil with arachnid motifs seen in scorpion earrings and spider pendant necklaces.
Big bangles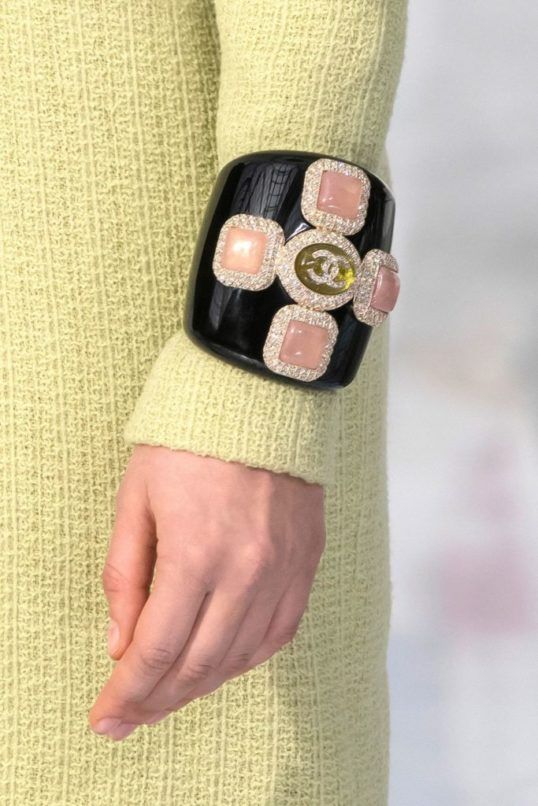 It's the 2000s again, and thick cuff bracelets are everywhere. At Chanel, they were embellished with large gemstones that matched the brand's statement necklaces. Rick Owens and Off-White gave the wrist accessory a tougher edge that streetwear fans will appreciate by making it out of unadorned metal, while Alexander McQueen and Lanvin updated it with elegant forms.
Pearl earrings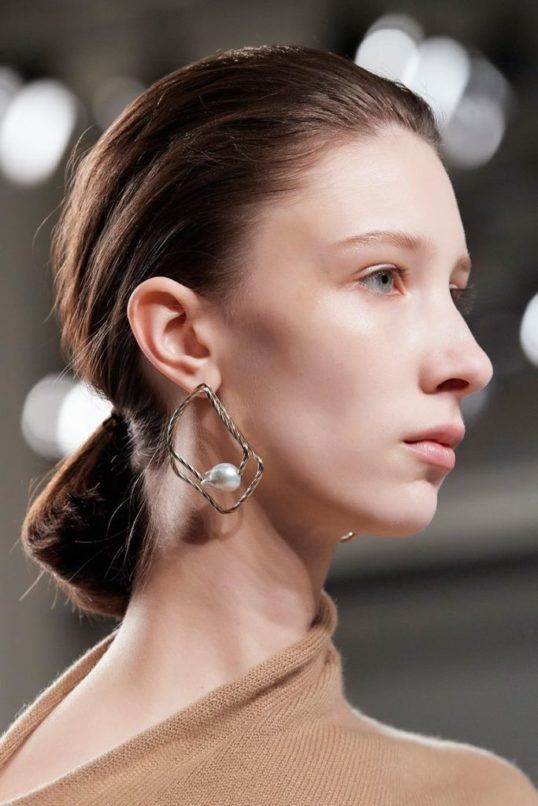 We'd already made the case for wearing pearl accessories this season, but it seems like the Harry Styles-approved jewellery trend is lingering well into the next. That's especially true for earrings, which ranged from the bold, shoulder-grazing styles at Prabal Gurung and Erdem to the symbol-laden pieces by Chanel and Moschino.
This article first appeared on Lifestyle Asia Singapore.
Jump To / Table of Contents