Pearls between links
Starting our list strong, if pearl necklaces are good enough for band members of BTS, they're good enough for us. A great entryway for men looking to wear pearl necklaces, why not opt for the kind that features just a few pearls between sterling silver (or on Kim Taehyung, in gold)?
[Image Credit from left: @bts.bighitofficial/Instagram; Mr Porter]
Classic around the neck
If BTS isn't your style inspiration, maybe Pharrell Williams is. Long an icon for men seeking jewellery inspo, he wears a classic string of pearls close around the neck. Maison Margiela makes a great similar piece, which is extremely versatile and suited to most occasions.
[Image Credit from left: Ssense; @pharrell/Instagram]
Pearls with a pop of colour
How handsome is Shawn Mendes here? Proving that pearls can very well go with a suit, we love his take on the pearl necklace featuring a complementary pop of colour. Peyote Bird goes all the way with colour pops, featuring a mix of red coral alongside freshwater pearl beads in their necklace.
[Image Credit from left: @shawnmendes/Instagram; Mr Porter]
Delicate days
For days when you're feeling more delicate, go for pastel hues. We love this Nialaya bead choker featuring pink opals and White Sea pearls. Some days you don't want huge, chunky pearls in your face, and this piece is perfect for that mood.
[Image Credit from left: FarFetch; @koendanai/Instagram]
Half and half
There's something very powerful about this combination necklace by Dsquared, and we kind of love it. A great way to add a strong accent to your everyday highstreet look, it's certainly a must-have for every urbanite who loves that middle ground between serious and playful.
[Image Credit from left: @johnnyorlando/Instagram; FarFetch]
Pearls with charms
Can you believe that pearl necklaces for men have become so trendy that even pearl master Mikimoto jumped on this train? Collaborating with Commes des Garçons, they unveiled a series of very cool necklaces, such as the one pictured here. Justin Bieber wears a different number, but with similar 'JB' charms nonetheless.
[Image Credit: @justinbieber/Instagram; Mikimoto]
A thin string of pearls
If you're just starting out on your man journey to pearl necklaces, perhaps a thin string of pearls is a sweet spot to start. Double it up as a choker or wear it long and loose: anything goes.
[Image Credit from left: @itsnickng/Instagram; Net-a-Porter]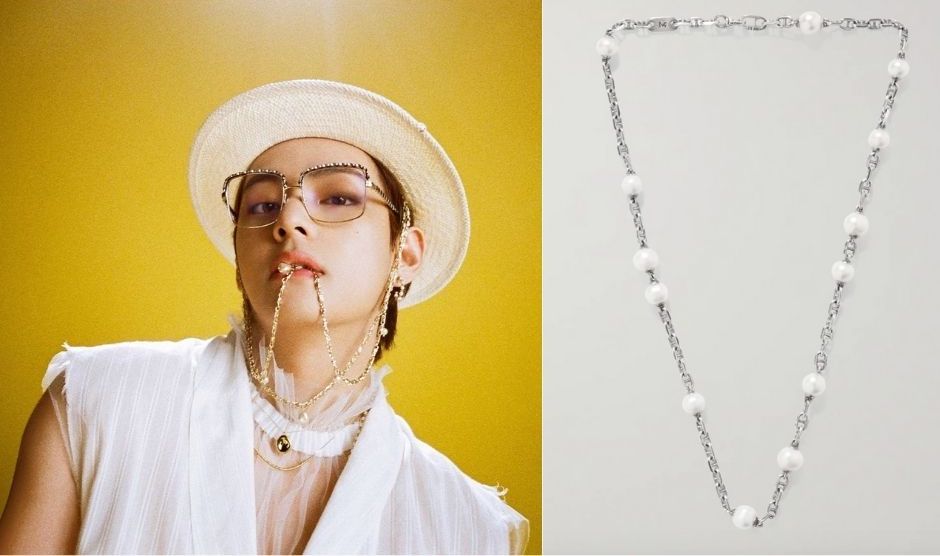 You've finished this slideshow
Shop all looks
Back to article
Lookbook: why every man needs to wear a pearl necklace once in a while
Wearing pink is so passé. In 2021, real men wear pearls.
A trend ever since Harry Styles took over as the it-man in the world of fashion, pearl necklaces for men seem to be on an ever-rising high. Fashion houses are sending male models down the runway donning a hot string of pearls, and even dressing some of their favourite celebs with the beloved gem. There are entire Instagram accounts dedicated to boys in pearls, and everywhere we look, we seem to be drawn to the man who boasts them around his neck.
Nevertheless, pearls for men are not exactly a new invention. Even the maharajas of India used to wear them in the past. There's something extremely powerful about them, and whilst woman have long known pearls to be a classic staple, it's fun to see more men embrace this trend, too.
All for genderless clothing and experimenting with what feels and looks good, scroll ahead for our pick of pearl necklaces on famous men — and where to buy them.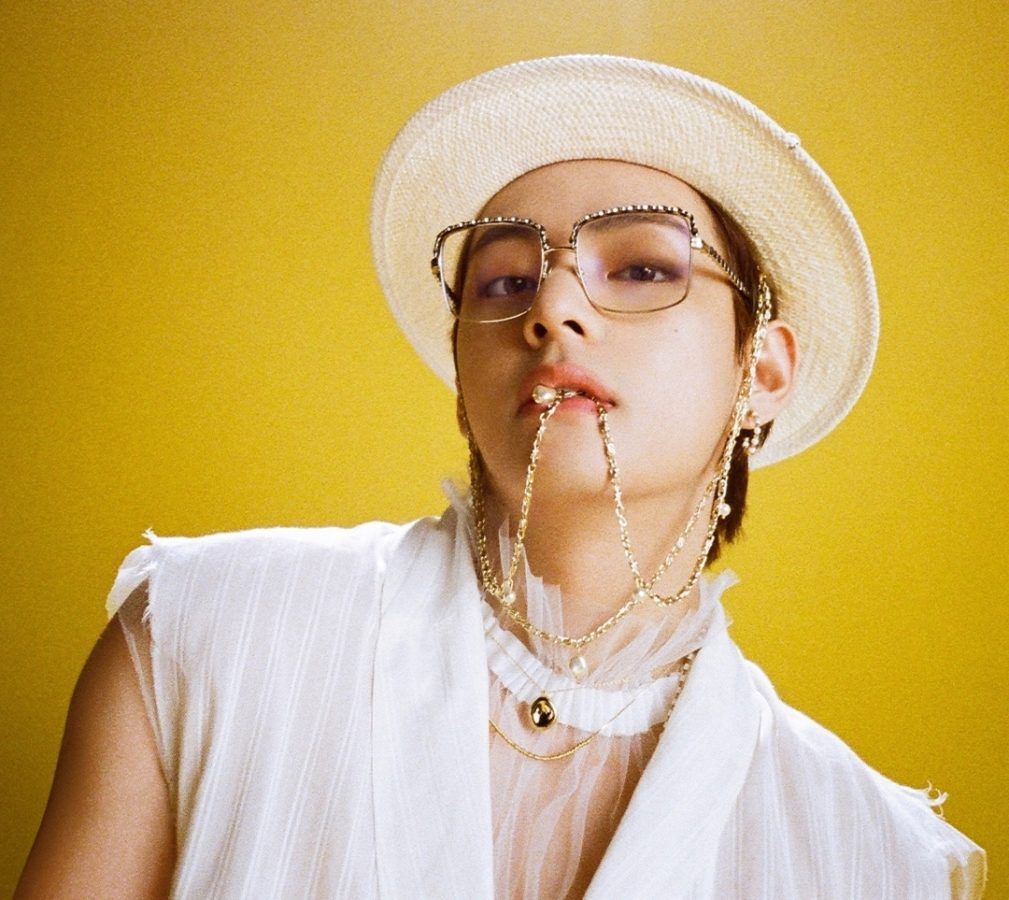 Fashion Style Jewellery Menswear Pearls Affiliate Hidden
Lisa Gries
Creative Content Director, Bangkok
Lisa loves to travel, and is always on the lookout for the world's best nap spots. She's a serious Asian art history nerd, and has a knack for languages and coffee table books. She hopes to publish her own novels one day, one of which will likely be called 'All The Great Conversations I Had In A Bangkok Speakeasy.' It's a work in progress.