This summer, Piaget presents a sparkling first — a virtual boutique.
One thing that we have adapted in this age of social distancing is going virtual in many areas of our lives. Taking this a step further, the Swiss luxury jewellery and watchmaker Piaget wooed us with a digital launch of its first ever virtual boutique. Whilst we are still on social distancing mode, shopping online seems to be a more convenient option right now more than ever, yet it's nice to see Piaget embrace an actual in-store experience in a digital realm, too.
Religiously following their motto "always do better than necessary," Piaget's virtual boutique that will elevate the experience of exploring the Maison Piaget's store in many dimensions. Brick and mortar stores have always been there, but the friends of the brand can now enjoy visiting the store on the touch of their fingertips and comforts of their sofas. Think hues of textured gold, white, and yellow, along with the iconic Piaget blue that makes it all quite a mesmerising virtual experience in itself. From an alcove clad in brass to a strong sense of palatial elegance, the intricate creations truly reflect the charm and radiance of the Maison.
[All images courtesy of Piaget]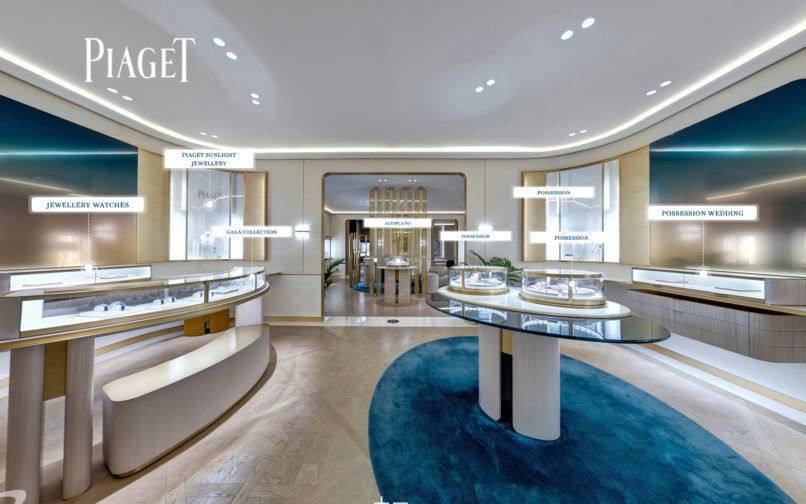 Piaget has always embraced omnichannel offerings and the spirit of technology. In fact, Piaget went digital in 2000 and has constantly been implanting new touchpoints like partnering with e-shopping platforms, adopting e-commerce, and even a WeChat boutique.
Somewhat a natural progression, then, Piaget's Virtual Boutique prepares all the instructions on how to navigate through the website effortlessly. As you enter the virtual boutique's architectural journey, you witness the panoramic view of spaces like the Discovery Area, VIP lounge, Private Alcove, and so much more. Best part? Anyone from any part of the world can access the store now.
From the Possession collection on display to Piaget's Altiplano and Piaget Polo timepieces, to exclusive creations, you can view each product in detail without any hassle. Click on the product to find out more information such as the pricing and the inspiration behind the piece, and simply add them to your wish list. If you are anything like us, you don't like to shop alone, so fret not, the boutique allows you to invite your family and friends to transport yourselves on a shopping spree together, too.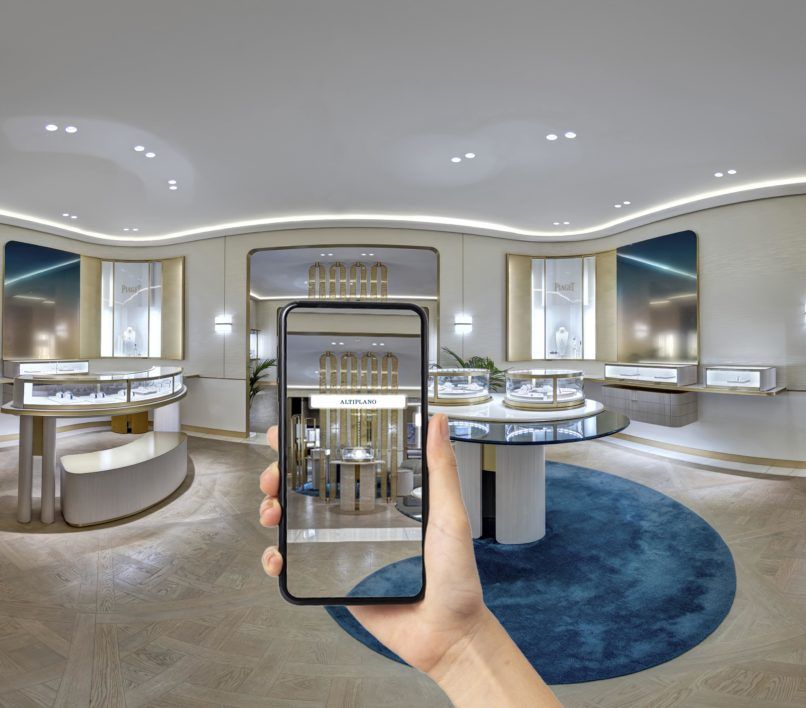 What we also love about this luxury brand is the unique personal touch it brings to its customers. Although this is a virtual experience, Piaget ensures to bridge the online experience to offline visits so we will still be able to chat via an automated chat box — so expect to be greeted. You can also make a virtual appointment with a Piaget representative.
"Our virtual Piaget Salon is the opportunity to go beyond and get closer to our customers' expectations, bringing them a superior shopping experience in the comfort from their homes," says Petronille de Parseval, Managing Director of Piaget South East Asia and Australia.
Check out Piaget's virtual salon here.